I was invited to take part in the "Keep Calm and Press On" Challenge, sponsored by the Panasonic and their new Cordless 360 Degree Freestyle Iron.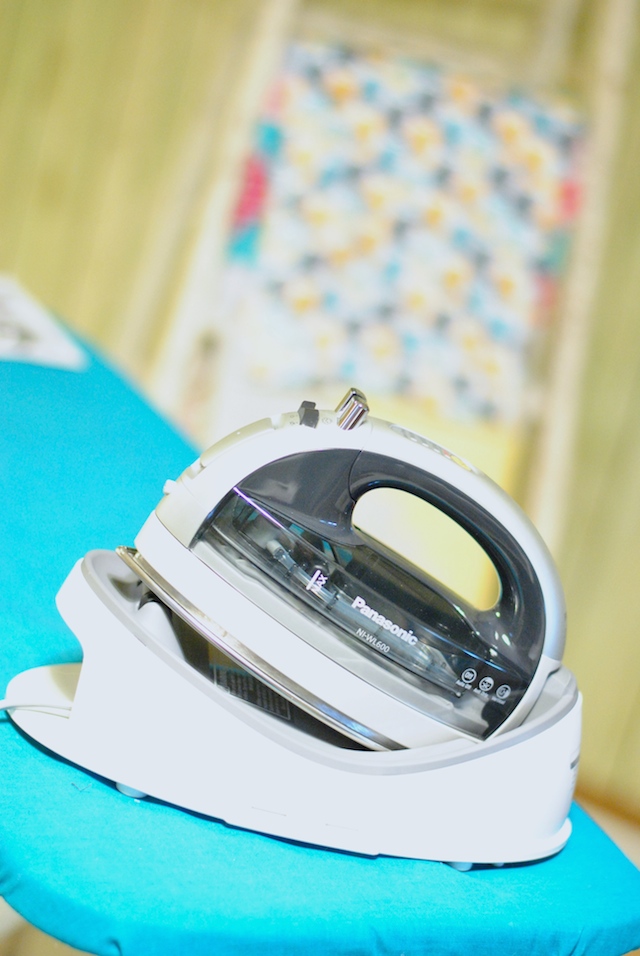 I was excited for the challenge, which was to use my new iron to tackle a Pinterest DIY project I've been putting off. Well, that's a tough one. Which project have I NOT been putting off? The several baby blankets I'd wanted to make were near the top of the list.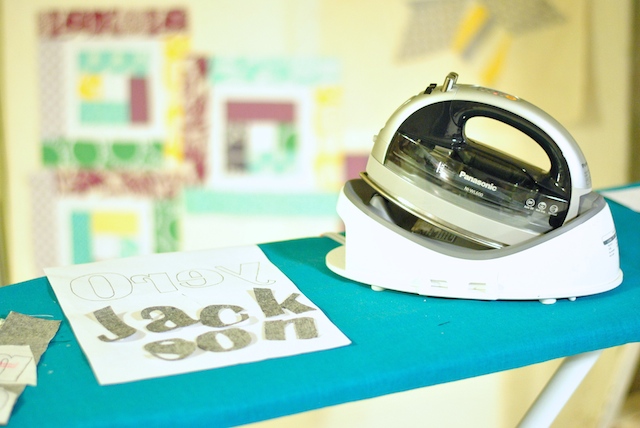 These days, I'm always looking for products to make my life easier. And since I already use and love another Panasonic iron (read Mary's review here), I decided to give Panasonic newest cordless iron, the Panasonic NI-WL600, a spin. The main difference between the two irons is the lightweight design of the new Freestyle iron, and the way it glides across the ironing board. It's like an ice skater!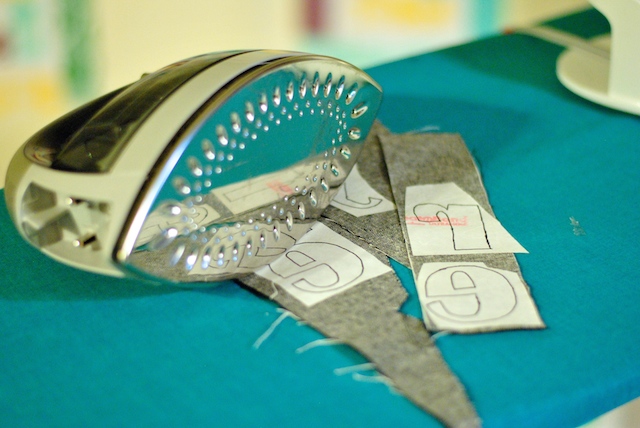 The other main difference between the two irons is the dual points on the iron plate, making it easy to flip the Freestyle iron around 360 degrees as you work on your project. This would come in very handy for ironing bias tape, pressing open seams and other quilting tasks. Because the iron is cordless, you really have all the versatility you need to iron your project without worrying about a cord.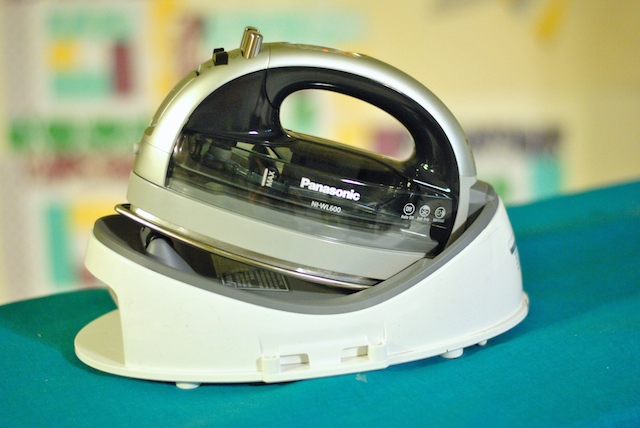 Like my other Panasonic cordless iron, I appreciate the sturdy charging base. If I leave the room while my iron is still hot, I can just cover up the iron with the plastic cover, and not have to worry that my cats or my baby will tug at the cord and put themselves in danger. This is the main reason my husband wanted me to have a cordless iron in the first place, and it really is my favorite feature!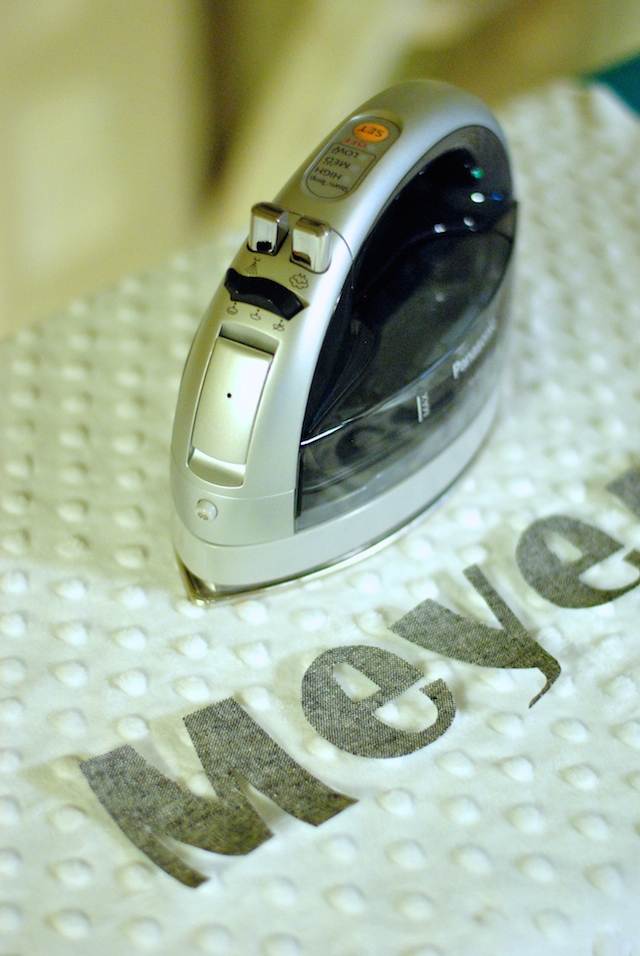 And now . . . for that project I've been putting off. As you can see, I've been playing with applique letters to make a few baby blankets. If you'd like to make this name blanket, it's so easy! You can read my tutorial for an easy applique name quilt over on the Craftsy blog.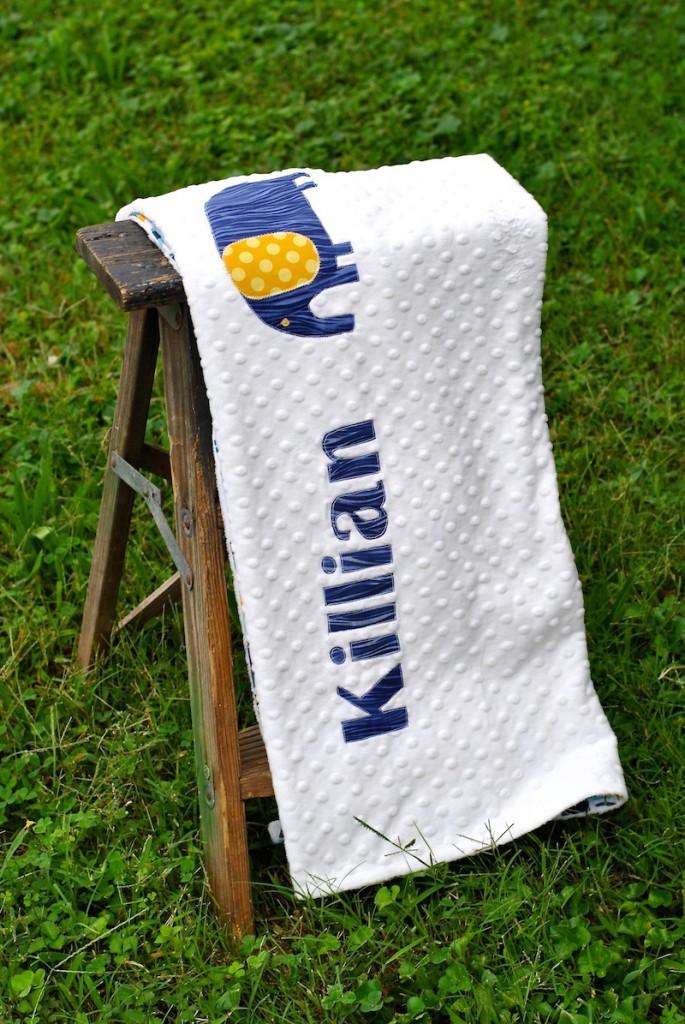 This is baby Killian's name quilt, which is Shannon's Cuddle fabric on the front and Ann Kelle flannel fabric on the back. I cut a simple fabric elephant to sew on the front in order to match the design on the flannel back. If you'd like to learn how to make an applique, we have another tutorial here on Craft Buds that should get your started!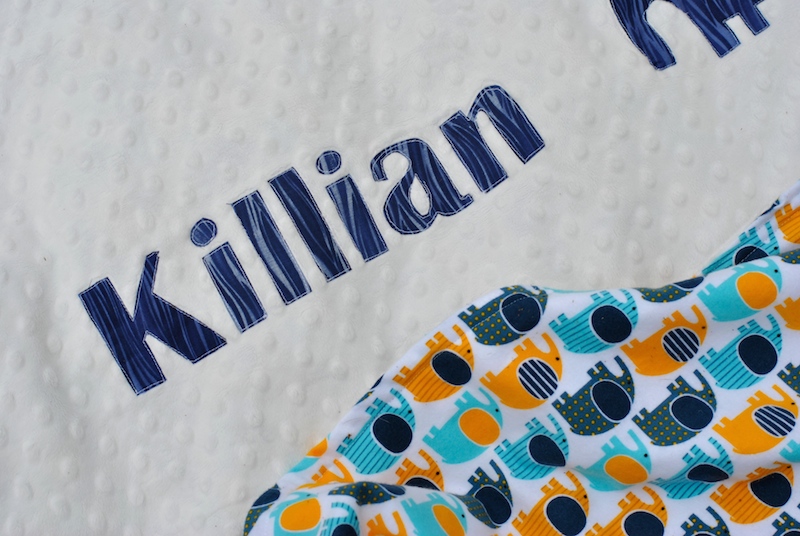 I'd like to thank the folks at Panasonic for letting me test drive this awesome new NI-WL600 iron. Now, you'll have a chance to win one, too!
Disclaimer: I was provided with this iron free of charge in exchange for my participation in the design challenge. All opinions are my own and were not influenced in any way. Follow the Keep Calm and Press On Challenge via social media at @HomePanasonic and #KeepCalmPressOn.
Giveaway!
Would you like to win your very own Panasonic Cordless 360 Degree Freestyle Iron ($129 value)? View the Rafflecopter form below for several ways you can enter to win!