I recently got the chance to review another new release from from Interweave. Sew Wild is a craft book that gives center stage to the instruction of new techniques, giving the reader full permission to ignore the rules of traditional sewing or fiber crafting.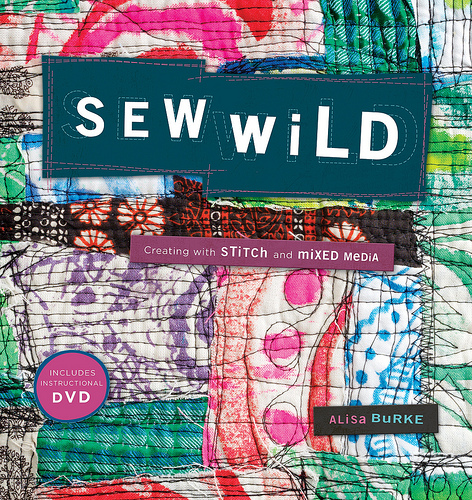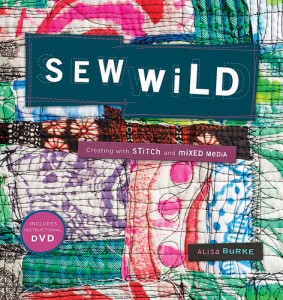 Author Alisa Burke dedicates the first two-thirds of the book to teaching creative processes like woodblock printing, fusing plastic, masking, stenciling and freewrititing on fabric. She shares a screenprinting technique using materials that are easy to come by: embroidery hoops.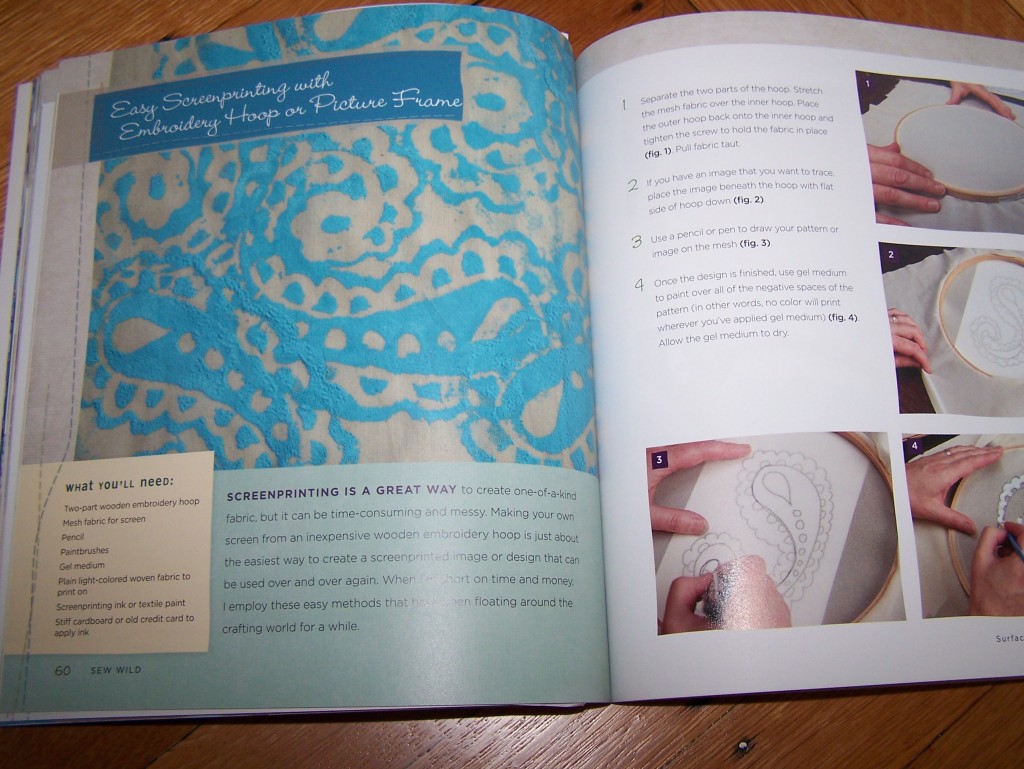 Although I'm not personally drawn to the style of Alisa's Graffiti Quilting, I'm enthralled with her process. Being a quilter, I typically hide my top-stitching by using a matching thread, but Alisa's bold designs are truly embellished by her wide range of free-motion stitches.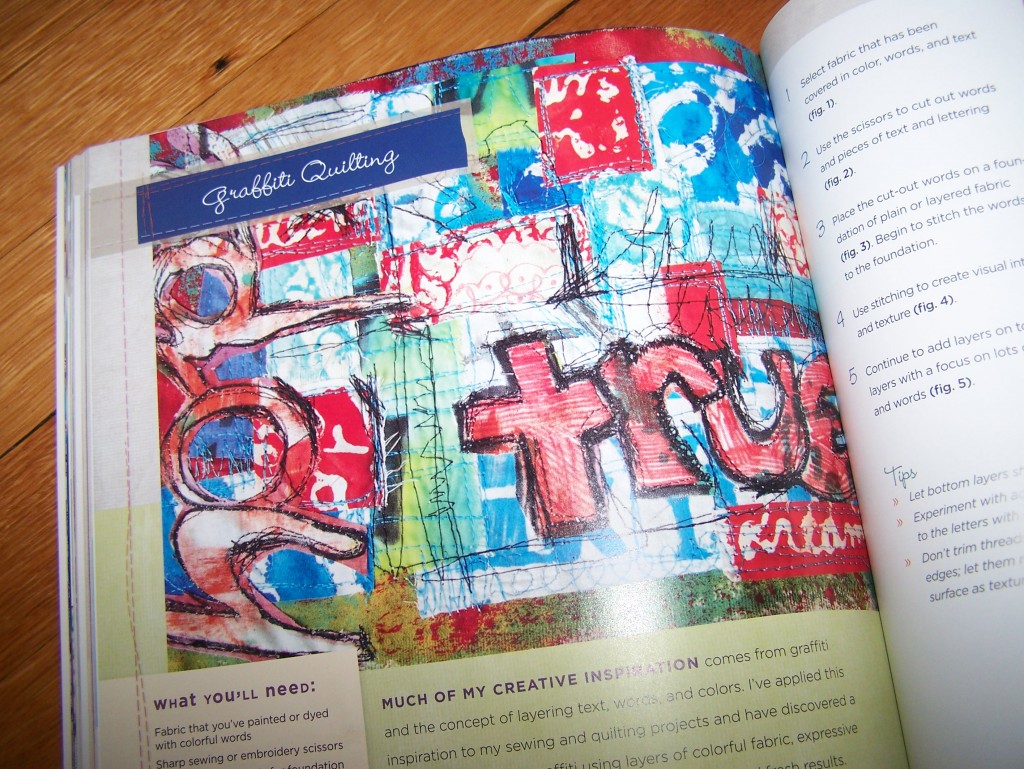 Projects like the Flower Garden Fabric Wreath also take a normally hidden material, like thread, and make it the star, with Alisa's bold use of contrasting thread. A scarf, a pillow, and a bucket hat are among the books other projects, and although the items are nothing new to a craft book, Alisa's artistic process means these projects are like nothing you've seen elsewhere.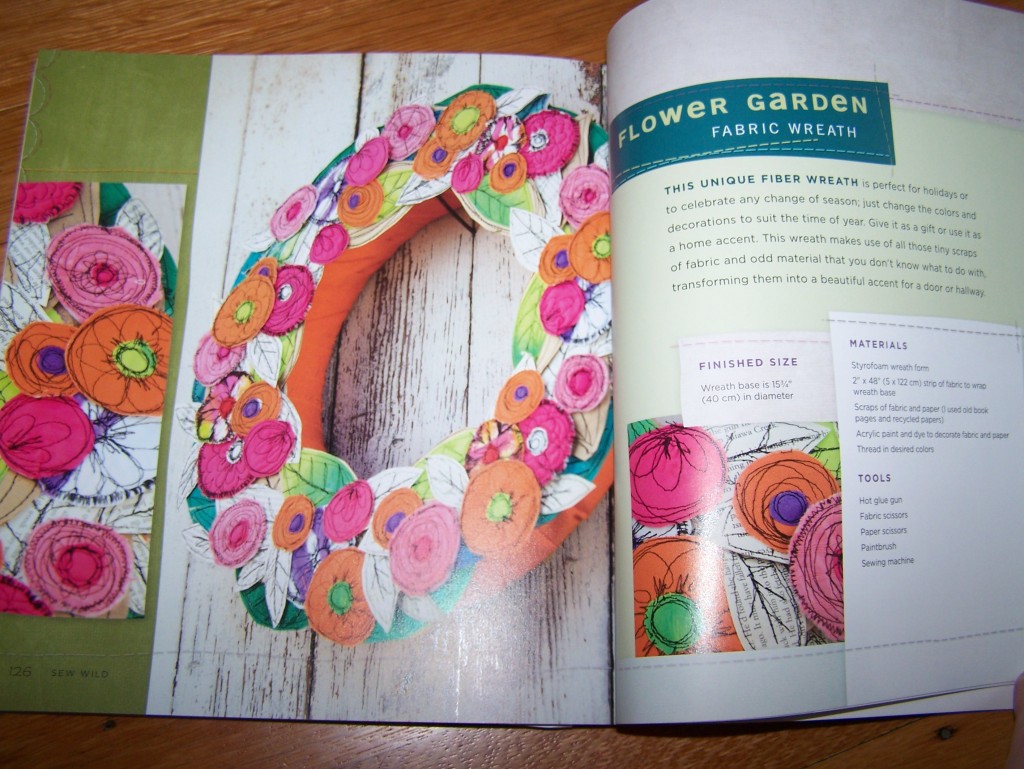 If you like clean lines and precise cuts, the projects in this book will probably not appeal to you, although the techniques like printing on fabric are described in full detail and are really quite remarkable!
If you're willing to give free motion stitching a place in your next sewing project, Sew Wild offers lots of new ideas and even comes with a bonus DVD showing two extra projects and more visual instruction for the techniques discussed in the book.
My Project
I decided to give Alisa's techniques a whirl, and here's what I came up with. I fused together some Target plastic bags and used scrap pieces of fabric to make this mixed media clutch. Once the plastic bags were fused, I was able to sew with it just like I would with fabric.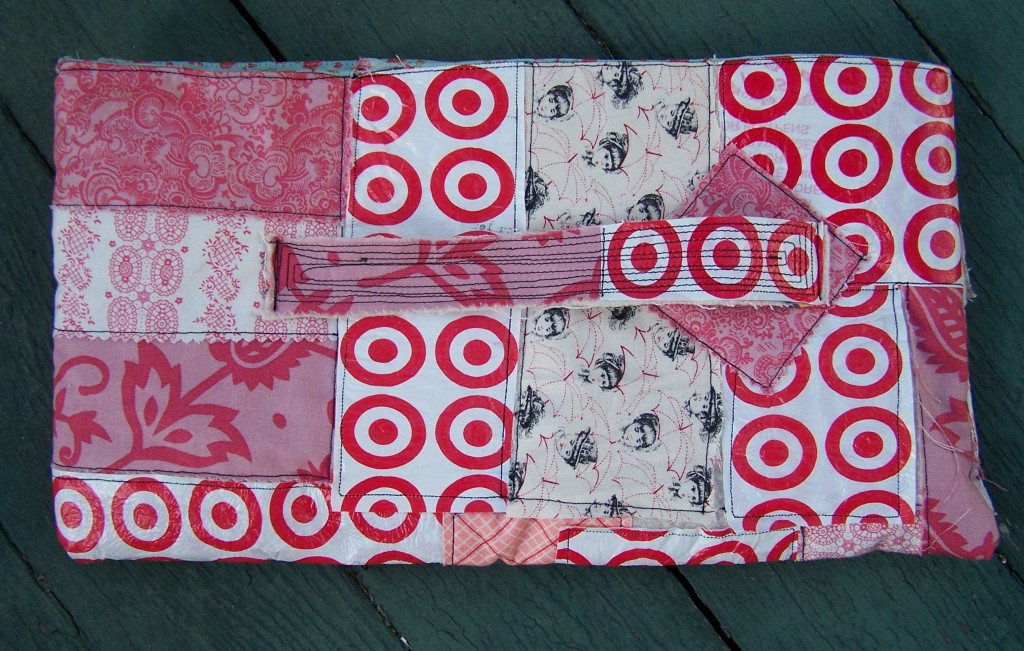 I didn't worry about trimming pieces to any certain size, and used a quilt-as-you-go technique to sew each fabric square to my base fabric, a thick felt (which makes up the interfacing of the clutch). Overall, this method of sewing was very enjoyable and gave me a project that was totally out of my comfort zone.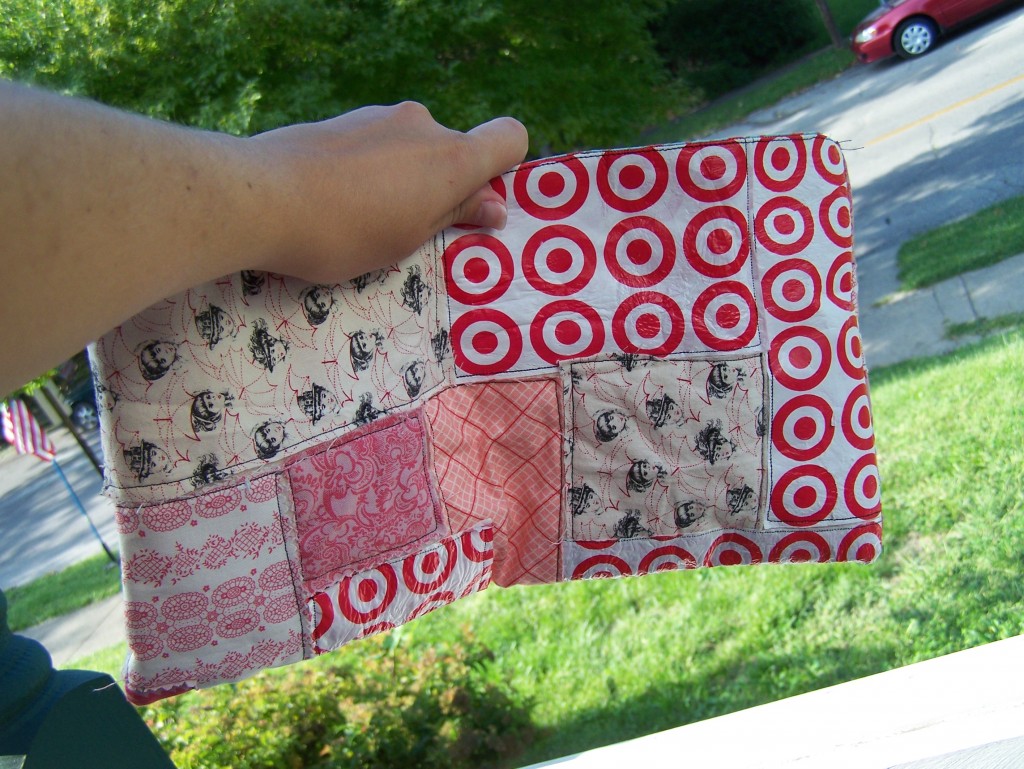 Here's the back side of the clutch. Mixed media projects give a totally different look than my normal sewing, and allow the artist to break the rules and let loose. Do you incorporate any mixed media techniques into your projects?
Have you entered yesterday's giveaway for the I Am Cute Dresses: 25 Simple Designs to Sew from Interweave Books? You can still enter here through Friday! This giveaway is now closed.