Disclosure: This shop has been compensated by Collective Bias, Inc. and its advertiser. All opinions are mine alone. #GimmiesFun #CollectiveBias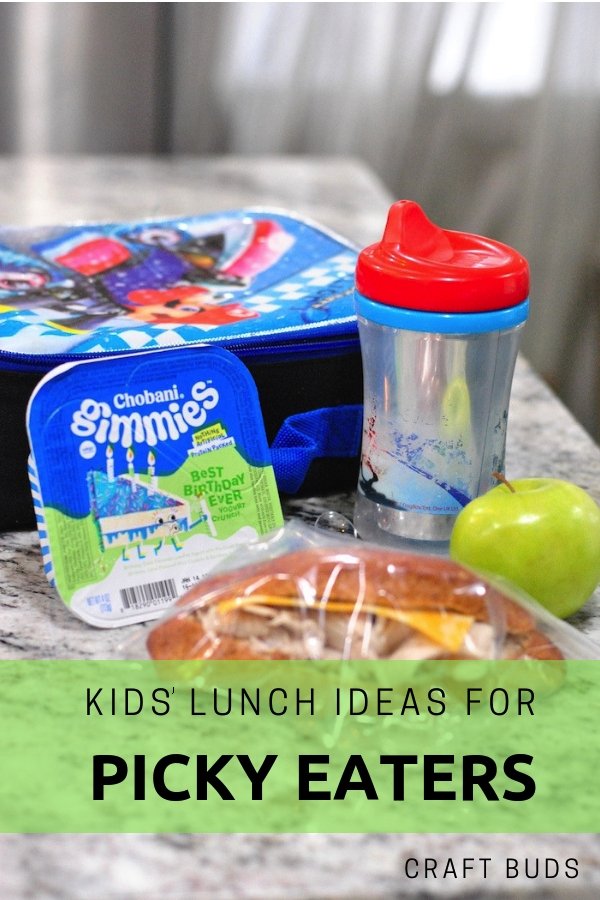 Coming up with healthy options for my son's lunch is tricky. If this 5-year-old had his way, he would munch on bread, pretzels, chips, and crackers all the time! I always like to make sure he has some other food groups in there and help him have a good day at school and not feel sluggish.
That's why I'm so excited about the new
Chobani® Gimmies™
Crunch yogurt snacks and Chobani® Gimmies™ Milkshakes at Walmart. They are all-natural, non-GMO, with no artificial sweeteners, thickeners, preservatives! And they are fun to eat, so it doesn't feel like I'm tricking him into something.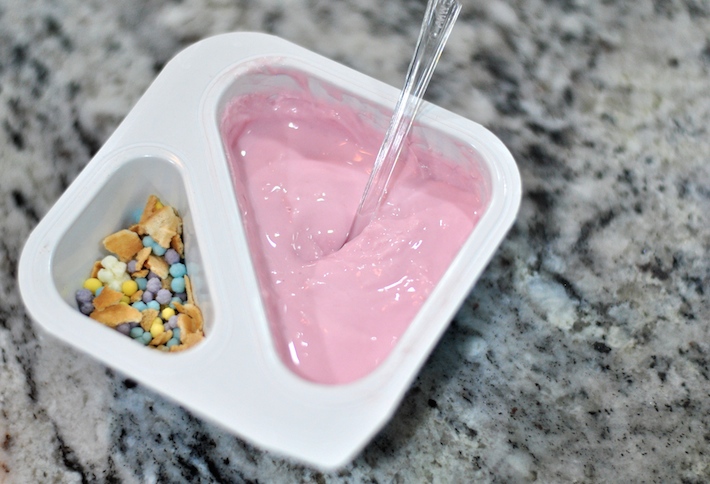 <<Photo option 1>>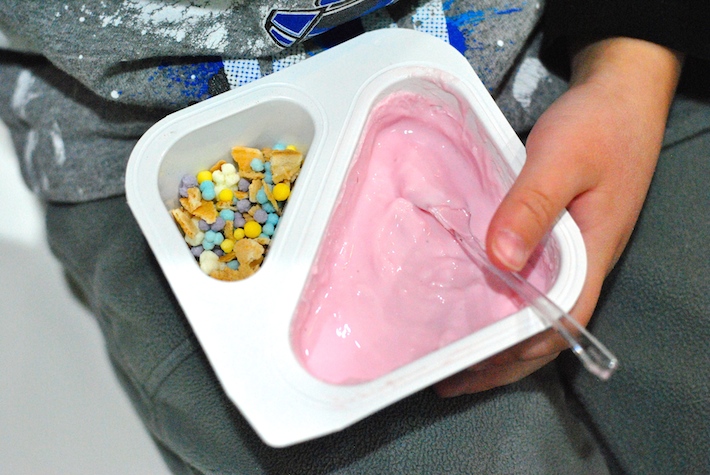 <<Photo option 2 includes kid…okay?>>
The Chobani® Gimmies™ Poppin' Cotton Candy mix-in yogurt is super fun for lunches or an after school snack. Each Chobani Gimmies™ Crunch yogurt has a yummy flavored yogurt section and another corner with fun mix-ins. After pealing off the lid, my son can easily bend the container to pour the sprinkles onto the yogurt himself. What kid doesn't like sprinkles?! Our favorite flavor was Chobani® Gimmies™ Ooey Gooey S'more, and I feel good about giving it to my kid. Also, look for flavors like Chobani® Gimmies™ Choco Chunk Cookie Dunk and Chobani® Gimmies™ Best Birthday Ever, packed with protein and essential nutrients.
In fact, I think it's a good lesson to have my son pack his own lunch from the healthy options I've stored on the bottom shelves of the fridge and pantry. This way, he gets to choose something fun for him to take, and I can be sure he'll eat it! I've found that presenting healthy food choices, and modeling good eating habits, has encouraged my son to try different foods are healthier than normal kids snacks. Even broccoli sometimes!
Here are some healthy options that are our lunchbox go-to's:
yogurt snacks
applesauce
cheese sticks
bananas
apple slices
hummus and pretzels
turkey sandwich with cheese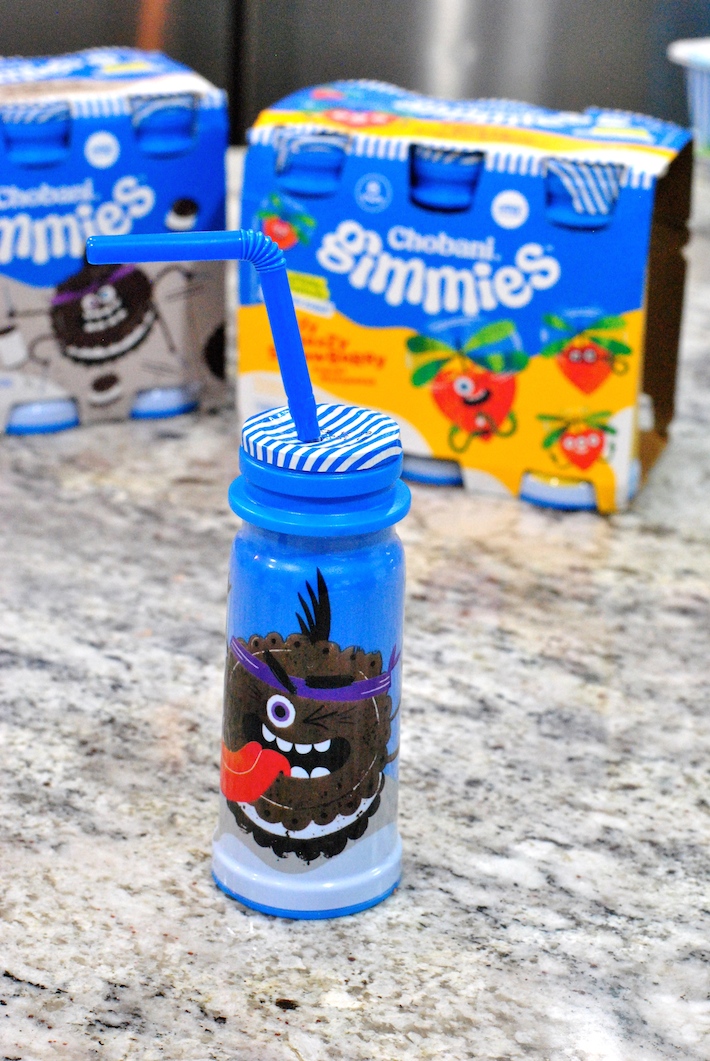 The Chobani® Gimmies™ Cookies & Cream Crush milkshake comes with a straw on each one that is easy to poke into the foil top. Hallelujah! I kid you not… my son was sent home from school twice in his spare clothing because he completely dumped another brand of yogurt drink on him during lunch. Poor guy! But with its own extendable and bendy straw, my son can easily handle this new yogurt drink. He's had no spills at school ever since we switched. I'd even feel good about bringing this in the car for my son to drink while running errands or after picking him up from school. With the straw, I don't need to worry about spillage. Also, look for the Chobani® Gimmies™ Bizzy Buzzy Strawberry flavor, which was my son's favorite.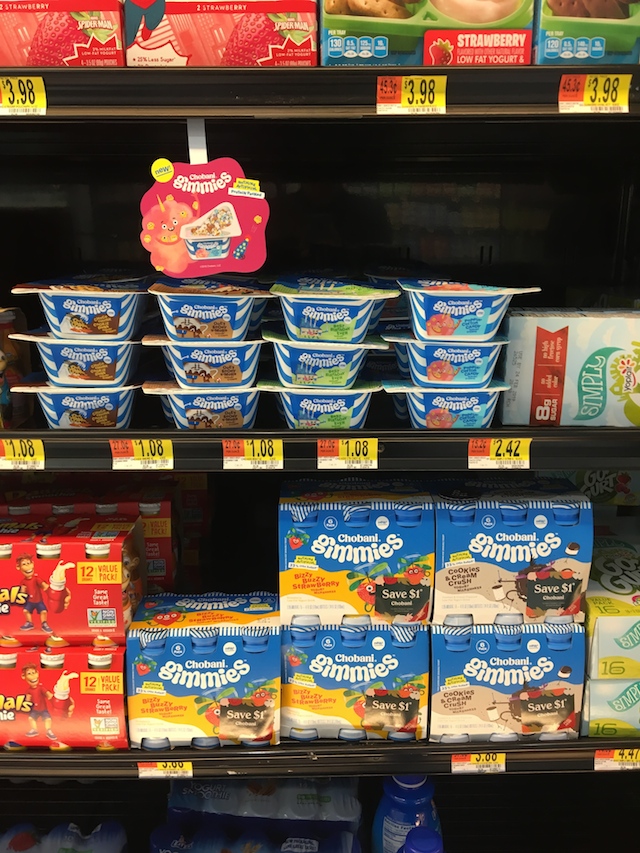 You can find the NEW Chobani® Gimmies™ at Walmart in the kid's yogurt aisle section. I was even happy to find several with $1 off coupons!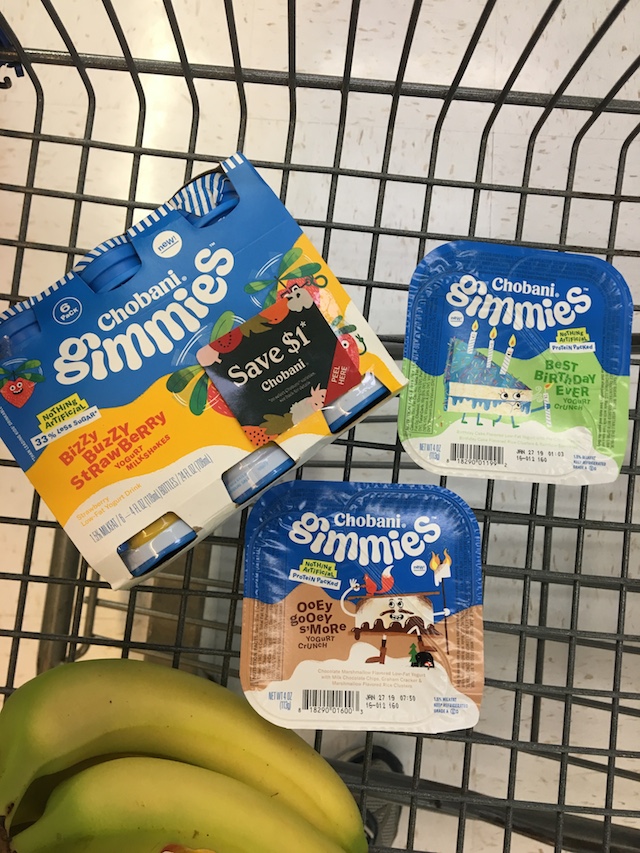 If you do not want to take your kids out on a grocery run, but need to fill up your kitchen, check out the convenient Online Grocery Pickup! It's so easy and quite a time-saver to have someone else shop for your grocery order for you. I didn't try it this time, but I have in the past, and it's so easy to do.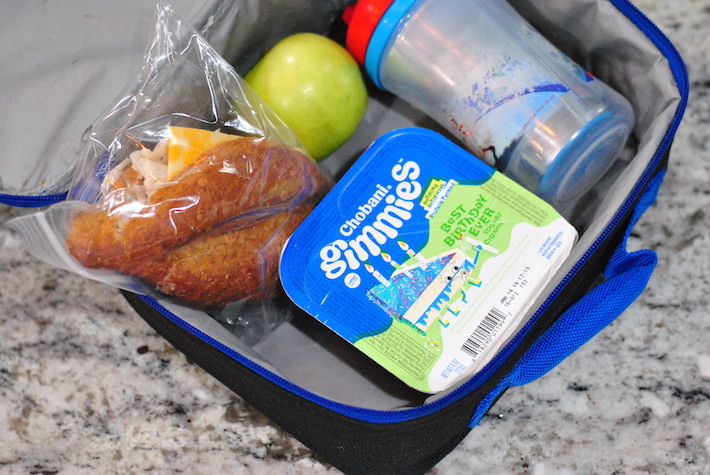 Make sure you check out
Chobani® Gimmies™ at Walmart
for yourself! There are some free downloadable coloring pages at the above link for your kiddos.