Are you looking for a gift for your best sewing friend? Something to warm her heart this holiday season?
I'm excited to share with you a brand new book filled with sewing-related stories, essays, tutorials, recipes and more! The e-book can be downloaded instantly to your Kindle, or a free Kindle reading app on your smartphone or computer.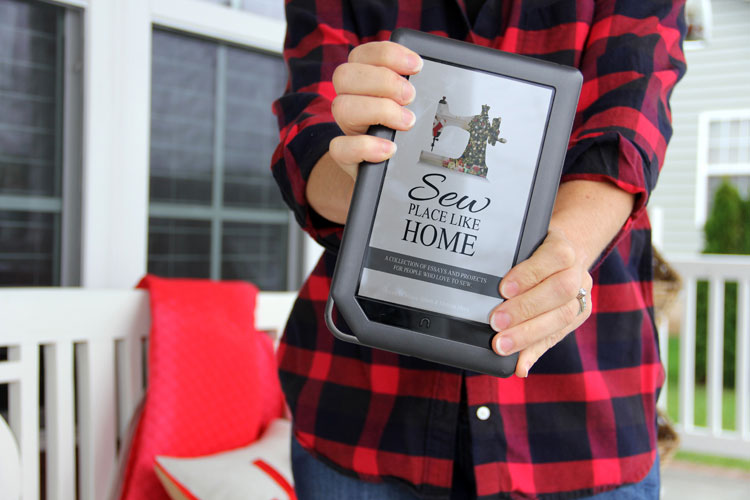 Sew Place Like Home: A Collection of Essays and Projects for People Who Love to Sew is edited by my sewing friends Jessica Abbott and Melissa Mora, and includes contributions from Stacey Byrne, Elizabeth Evans and Liz Evans, Shannon Clarke, Deborah Moebes, Jenny Rushmore and me!

To give you a little taste of what's inside, I'm sharing a free excerpt of one of my favorite essays from the book. As I grow into motherhood myself, I am drawn to Jess's story about sewing for her daughter: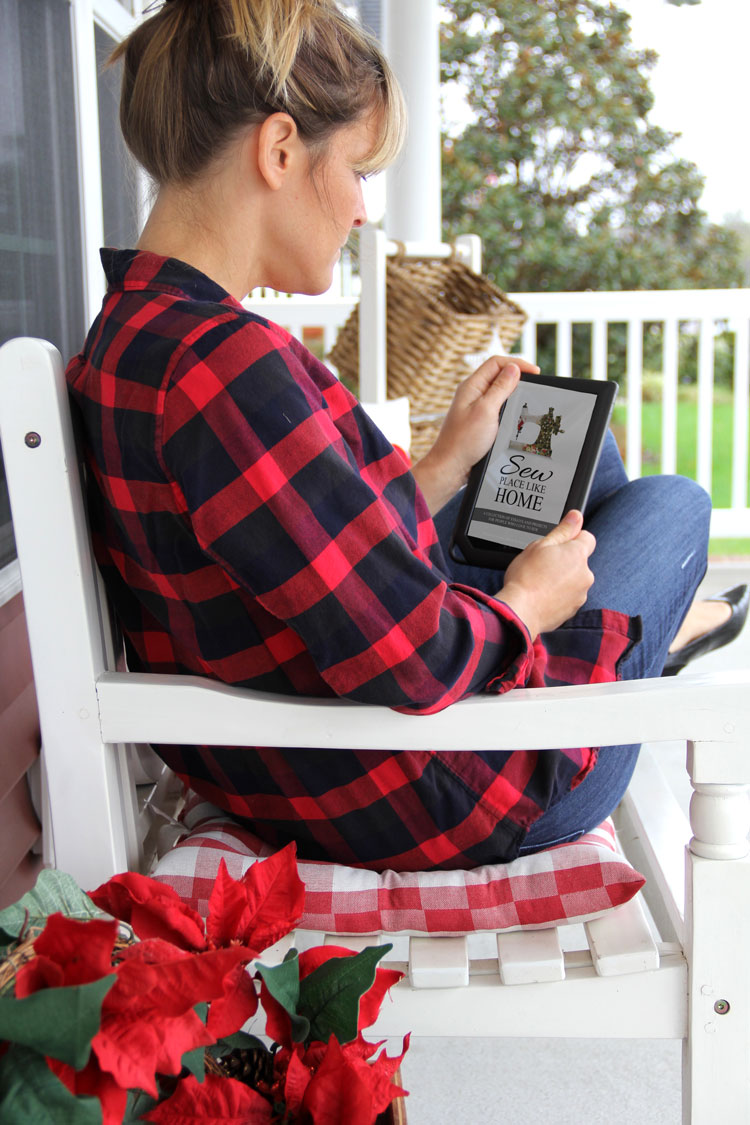 Excerpt from "She'll Thank Me For This Someday," by Jessica Abbott
It's 1a.m., and here I sit. In front of my sewing machine, trying to desperately finish up the dress needed for tomorrow's big school recital. The quiet whir of the machine, the feel of the satin as it slips through my fingers, a silent house, it almost has a dream like quality as my eyes start to blur from sleepiness. I stopped saying '5 more minutes' hours ago.
You see, the thing is, the dress is not desperately needed. Truth be told, I could have easily gone to our local department store and picked up something similar for under $30. It would have saved me hours of time, and probably sanity.
But I am a seamstress. Do I really need to say any more than that?
My love for sewing is in my bones. And the thought of my daughter up on that stage in anything other than a handmade dress keeps me up at night…sewing.
Tomorrow morning I might wake up bleary eyed, regretting my life decisions as I reach for my third cup of coffee. But for now, all I can think of is the joy I will feel as I watch my daughter up on that stage. Walking down the center aisle, knowing that she draped in love.
…."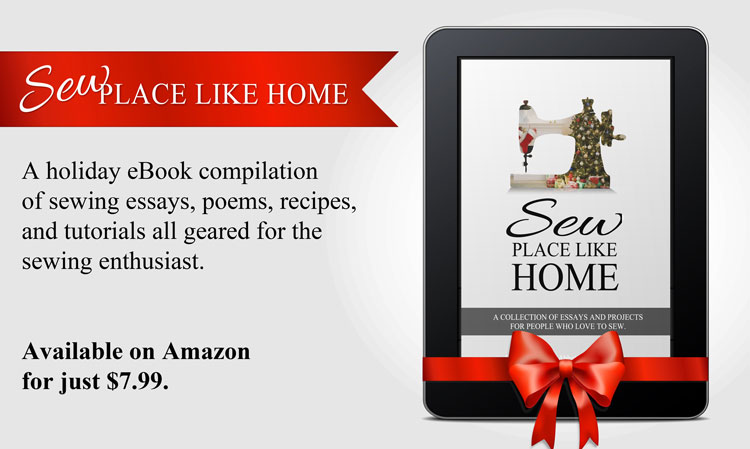 I can't wait for you to read the rest of her story, and the other wonderful pieces in the Sew Place Like Home e-book! I've downloaded it to a Kindle app on my phone for late-night reading.
There is so much to be thankful for in this life, and I'm very proud to be this book because it shares some of life's simply beautiful moments. Sewists will appreciate it the most, but it's also great for those who love to bake, craft or create in their own ways. In addition to the essays, there are several holiday gift tutorials and recipes that are perfect for giving! I can't wait to try the Quilt-As-You-Go Pot Holder project and the Spiced Hot Chocolate recipe mix.
Disclaimer: Affiliate ads are included in this post, but all opinions are my own. Happy reading!