Did you know that Craftsy offers free video courses? By registering for a free mini course, you can check out the Craftsy learning platform including video lessons that you can watch anytime, anywhere.
I thought it would be fun to share about some of the recent free Craftsy classes I took myself. Here's my quick review of each one: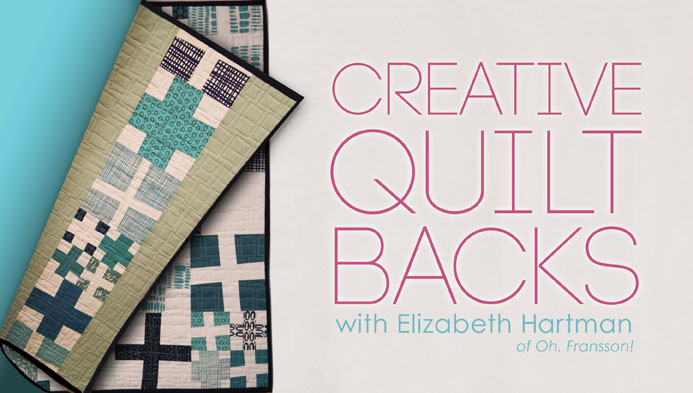 1. Creative Quilt Backs: I've only started to experiment with making pieced quilt backs. My husband doesn't really "get it." He always suggests that my patchwork quilt backs are weird, and that I should always use a solid piece of fabric. Unfortunately, it's often difficult to find a fabric cut large enough for my quilt back, particularly if I'm making something larger than a crib-size quilt.
Elizabeth Hartman to the rescue! In this mini class, you'll learn how to create really cute and interesting quilt backs that tie in elements from the front of your quilt and extend the width of your backing fabric when necessary. I love Elizabeth's work and it's fun to get to hear her passion for modern piecing in her video course.

2. QuiltCon Lecture Series 2013: I was so lucky to be able to attend QuiltCon in Austin this February. Even still, I missed some of the lectures I really wanted to attend, because I was either exhausted from the trip or just got caught up in the exhibit hall looking at pretty quilts.
I am so, so glad that Craftsy offered a free video series of selected QuiltCon lectures. While I got to see Amy and David Butler's inspiring talks in person, I missed out on many others. I actually watched the lectures from Heather Jones, Angela Walters, Jacquie Gering, and Mary Fons via the handy Craftsy iPhone app, because I didn't have anything good to read before bed. Wow! I cannot tell you how inspired I was from their stories. If you are interested in quilting, you will not regret checking out this series!
The next 2 free Craftsy mini-courses I'm going to take are:

1. Sewing Machine 911: Give your sewing machine some TLC with the help of this free course. Learn to clean and maintain your sewing machine with tips and tricks taught in this class.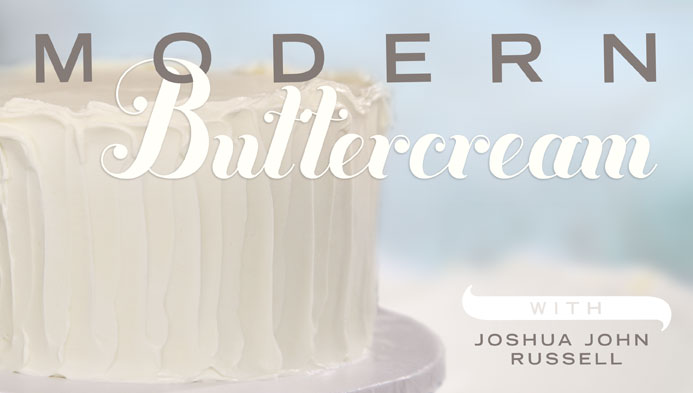 2. Modern Buttercream: Learn to use buttercream like a pro! Discover the tricks and tips to construct and create a beautifully finished buttercream cake.
Have you tried any of the Craftsy free mini-courses? What did you think?