Side by Side: We love this side table redo Midwestern Sewing Girl. From the mod podged fabric-lined drawer to the dramatic stenciled top, it's the star of the room!
Learn how to make these gorgeous patio lights with supplies from your local dollar store! Get the simple tutorial at Crafty Butt.
New in Blue: It's a jewelry holder! It's an oven rack! Yes, this smart upcycle gives new life to old kitchen hardware. Get the tutorial at Just Sew Sassy.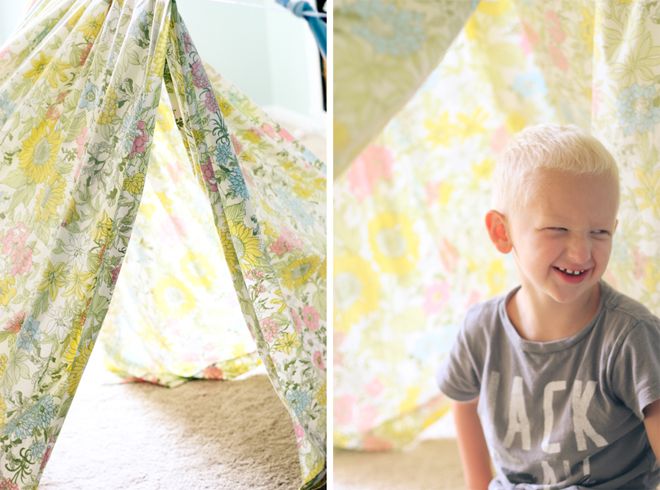 Neat and Tidy: Who's the genius behind this retractable living room play tent/fort? It's Raechel! Get the how-to behind this easy-to-clean play area complete with hardware selections at Finding My Feet.
Simple Stripes: With some hand-quilting and beautiful fabric pairing, this pillow really takes the cake. Enjoy the Quilted Stripes Pillow tutorial at Maureen Cracknell Handmade.
Sewing 101: Get ready for National Sewing Month (all month September) with some tips from Sara at Sew Sweetness. She's hosting a month-long series called Sewing Back to School, with topics like fabric pairing and selection and explanation of different cuts of fabric.
Thanks for checking out this week's Fresh Picks!
Weekly Giveaways Linky | Submit Your Project