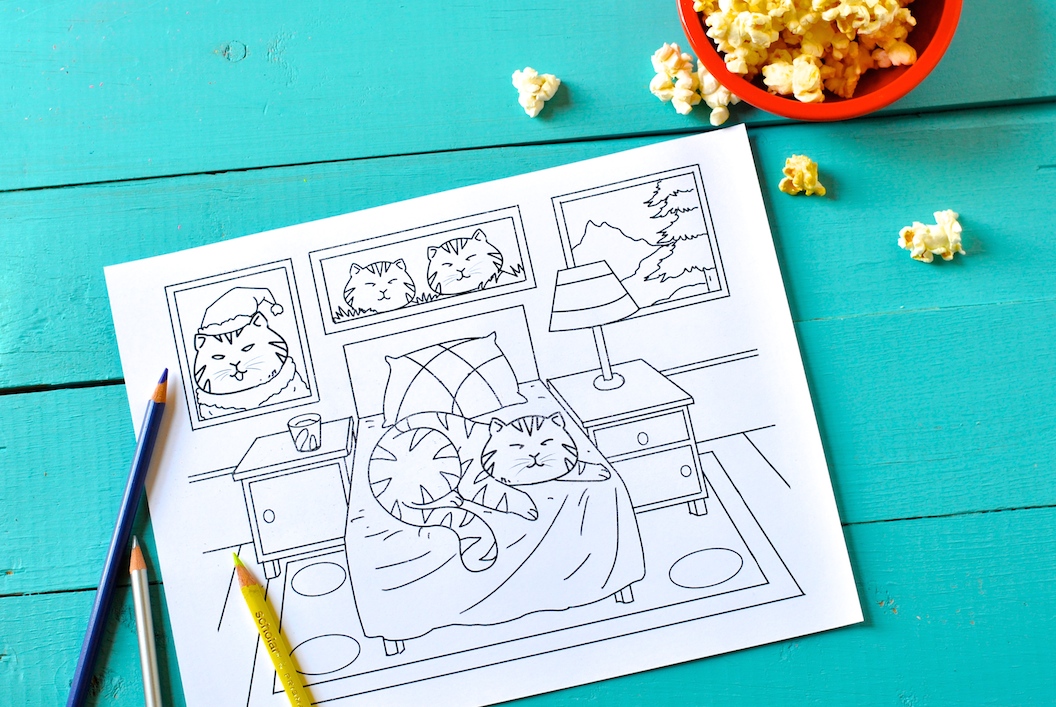 Dear Craft Buds readers:
I'm excited to tell you all about a project I began last year, which is now in print thanks to a hugely successful Kickstarter campaign. It's called Lazy-Ass Cats: A Coloring Book for Adults.
You can pick up Lazy-Ass Cats: A Coloring Books for Adults on Amazon.com and at Mascot Books, among other retailers.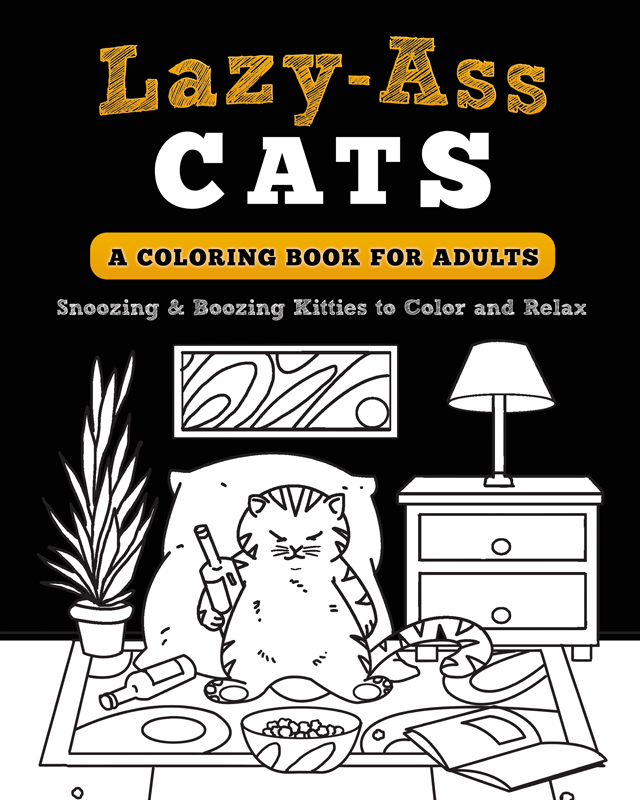 Inside the book, you'll find some fun coloring pages that are not overly detailed. This is my favorite kind of book to color, because it's actually relaxing! Here's what some fans of the book had to say:
I started adding up how many books I needed—one for my nephew, one for my sister, five for my dance friends, one for me. I quickly reached 10 because the coloring book fits everyone in my life! And I'm starting to think I might need a second order.†– Kate Hinson
"I showed my girlfriend this book, and it was love at first sight,†says Kickstarter backer Storm Casey, who picked up the book as an early Christmas present.
"Unlike other adult coloring books, the line drawings in this one are deliberately made to be simple—Conner wants people to feel free to add in their own doodles and details.†– DesignTAXI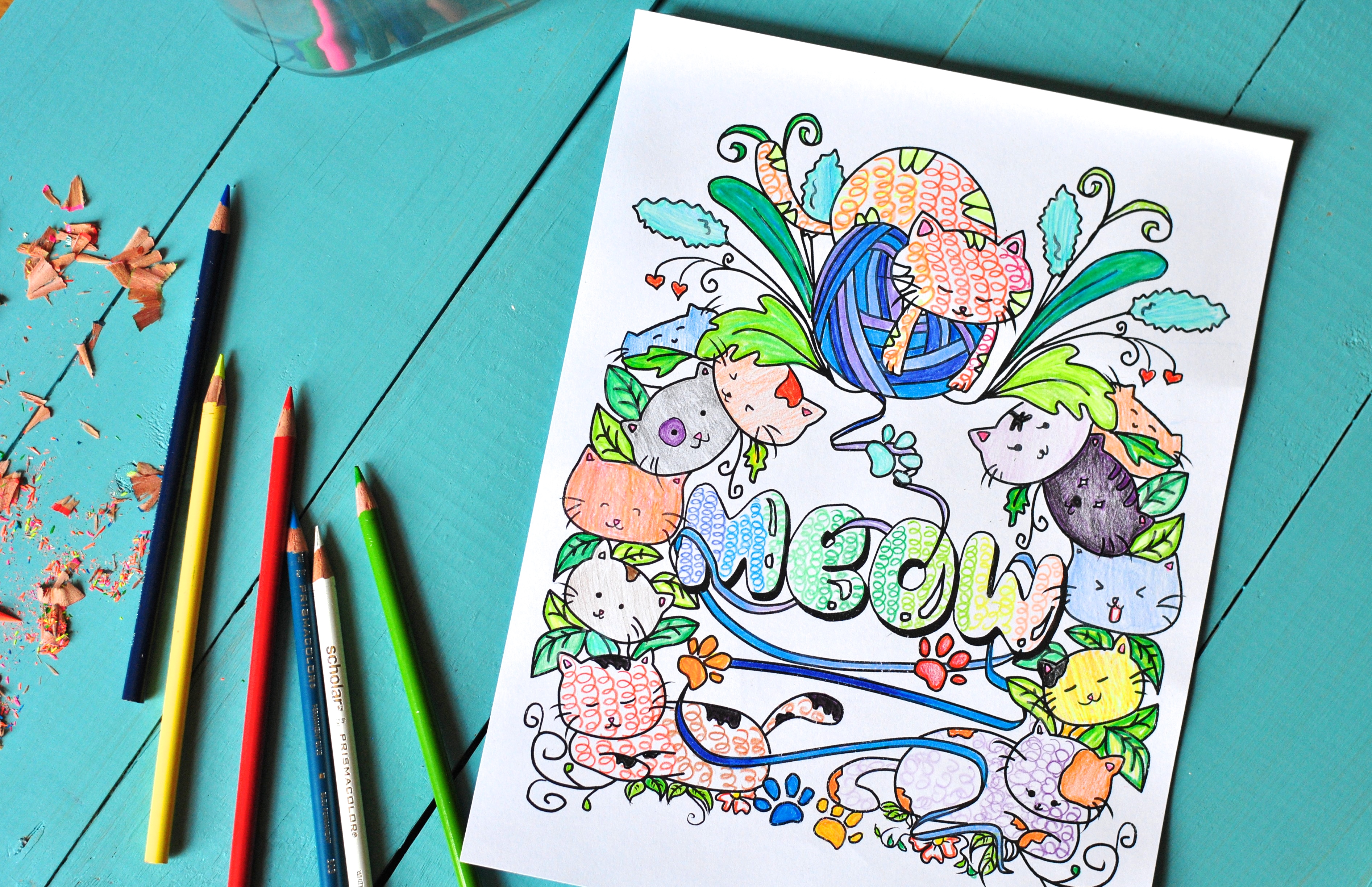 I'm celebrating the release with a blog tour of some wonderful coloring book and cat-centric blogs, and there's a book giveaway at the end of this post.
Join us on the Lazy-Ass Cats blog tour!
May 9: Adult Coloring 101
May 10: Mascot Books Blog
May 11: Craft Buds
May 15: Melissa's Mochas, Mysteries & Meows
May 16: Portraits of Animals
May 17: That Cat Blog
May 18: Coloring Book Addict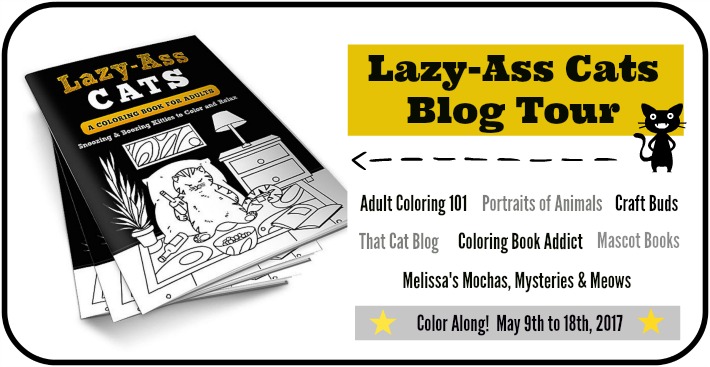 Sale!
Through June 1, 2017, I'm offering 20% off all orders placed on LazyAssCats.com with the coupon code purr20. Coloring books make a great gift for cat lovers, people who love to color, and even those who don't consider themselves to be creative. Save now.
Giveaway!
Enter to win a copy of the Lazy-Ass Cats coloring book. To enter the giveaway, just leave a comment on this blog post telling me something you love or something that annoys you about cats.
I can't wait for you to color the book! You can pick up your copy at:
A hard copy will be sent if the winner is located in the U.S., and a digital copy will be sent if the winner is outside of the U.S.
Retailers, would you like to sell Lazy-Ass Cats? E-mail Lindsay for wholesale info!