Children are naturally drawn to the allure of baby animals, and tiger cubs are no exception. With their resemblance to our familiar house cats combined with the playful charm of kittens, it's easy to see why they're a favorite. This inspired us to curate a special collection of baby tiger coloring pages for your young ones to dive into.
Our tiger cub coloring sheets capture the essence of these majestic creatures in their more tender moments, offering a less intimidating and more endearing representation. These pages ignite the imagination and pave the way for a deeper appreciation of the wild. As your child colors, they'll nurture their creative spark and hone their motor skills.
So, invite your child on a vibrant journey into the wild and let their creativity soar with our curated baby tiger coloring pages.
Download And Print The Baby Tiger Coloring Sheet of Your Choice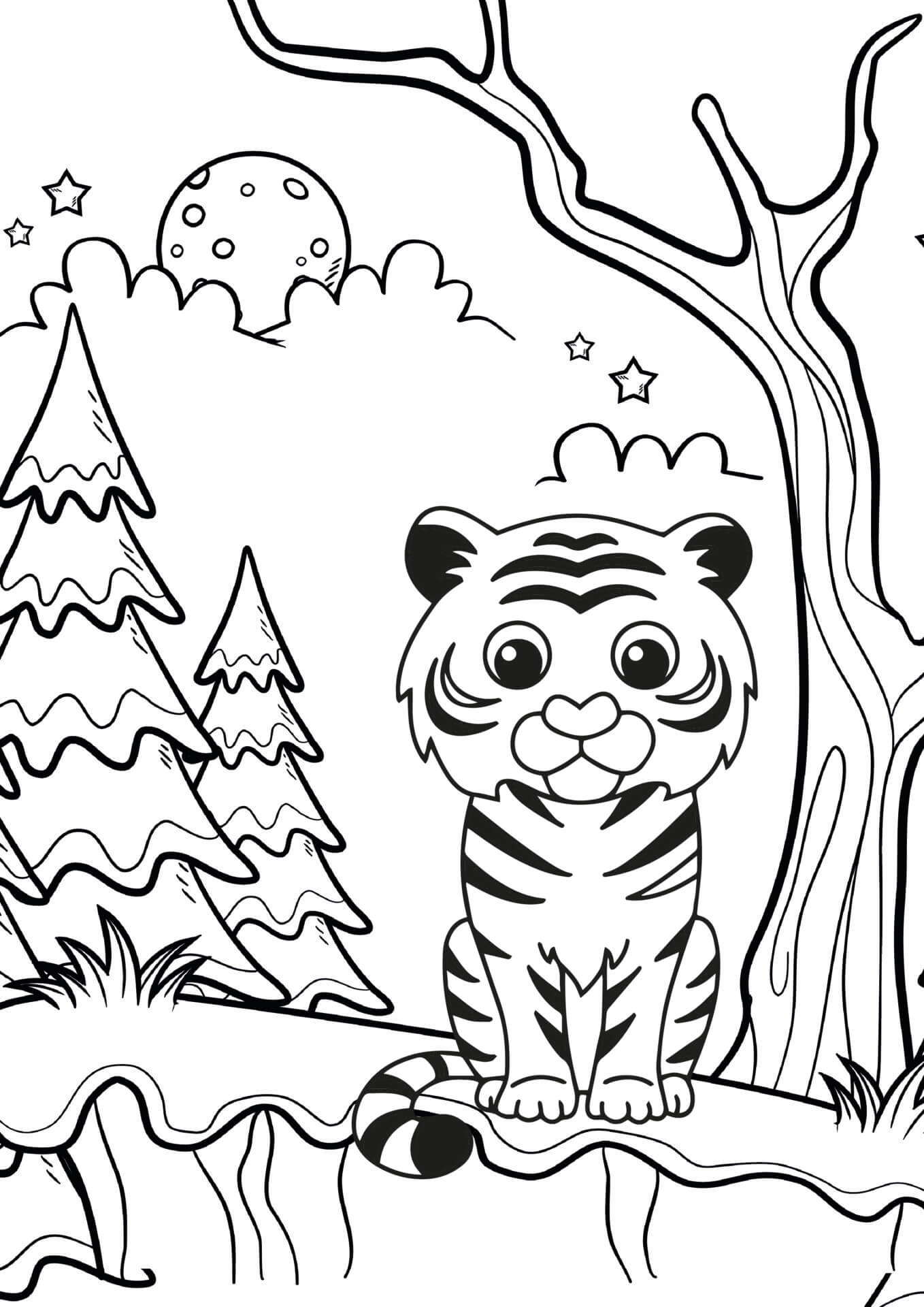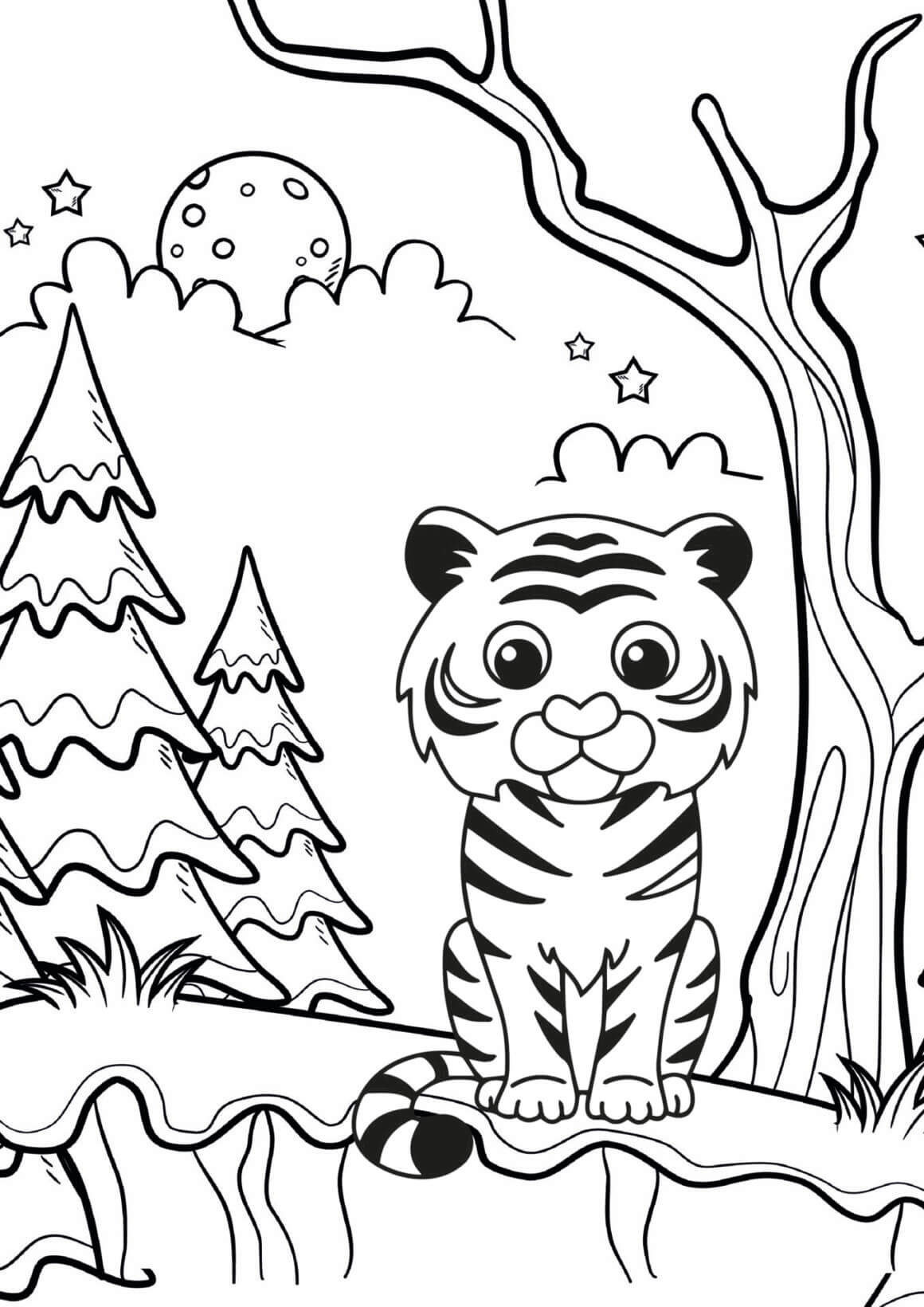 5 Intriguing Facts About Tiger Cubs
Tigers captivate our imaginations, even more so during their early days. Here are some mesmerizing tidbits about tiger cubs that kids will find absolutely engrossing:
Bonus Fact: By the age of 1 to 1.5 years, tiger cubs shed their milk teeth. This milestone often coincides with the time they accompany their mothers on hunting excursions, learning the intricate dance of the hunt.
Educating Children on Tiger Conservation
Did you realize that tigers are on the brink of extinction? The primary culprit is human activity. From hunting tigers for their prized fur and parts to the relentless march of deforestation and urban expansion, we've placed them in peril.
Thankfully, the tides are beginning to turn.
Environmental advocates are making significant strides in bolstering the tiger population. As stewards of the next generation, it's crucial to instill an appreciation and concern for wildlife in our children.
Utilizing coloring pages can serve as an engaging entry point to broach this critical subject. To deepen their understanding, consider merging this activity with another valuable pastime: reading. Numerous enlightening books cater to various age groups, offering insights into the world of tigers and the broader tapestry of nature.
Books About Tigers
Here are some interesting and fun books about tigers for children. It's a good idea to start with fiction. And once your kid gets curious, you can give them non-fiction books to offer more information.
Fiction:
Non-Fiction:
Inspire a Tiger Lover
We hope your child will be charmed by our delightful collection of baby tiger coloring pages. Available in both PDF and JPEG formats, these sheets promise hours of artistic fun.
Whether your kids already have a penchant for tigers or are just discovering them, they'll be utterly captivated by our "How to Draw a Cute Tiger" tutorial. The fun doesn't stop there as they journey from basic shapes to the final adorable masterpiece!
Who can tell? This simple pastime might ignite a passion, molding a future animal advocate championing a brighter tomorrow for these majestic big cats.