Jewelry making is fun and creative, but also a skill-testing and slow process. The level of technique and skill required for the completion of agile projects are generally grasped through practice. Thus, if you want beautiful jewelry pieces, you need to go through a lot of training, books about jewelry making, and research.
Jewelry making is an art. Many people are interested in this art for commercial purposes. Some people also take jewelry-making as a hobby. However, this creative hobby can also be challenging. So, interested people need to do a lot of research about the art of jewelry making. They need to browse through a lot of books. As with other professions and crafts today, there is a never-ending stream of guides and information that helps you become as good as possible at what you wish to do.
There are plenty of books that illustrate and describe the process of jewelry making from the very beginning to the end. Many books often include particular projects through which even beginners can enhance their skills. Expert artisans can also reap the benefits of reading such books. They can offer a different approach/technique to use or provide a different perspective while working on a specific project.
The diversity in jewelry-making books and guides is so huge that differentiating the good from the bad ones can be challenging.
So, here is a presentation with the complete guide of the best jewelry-making books.
Top 10 Jewelry Making Books USA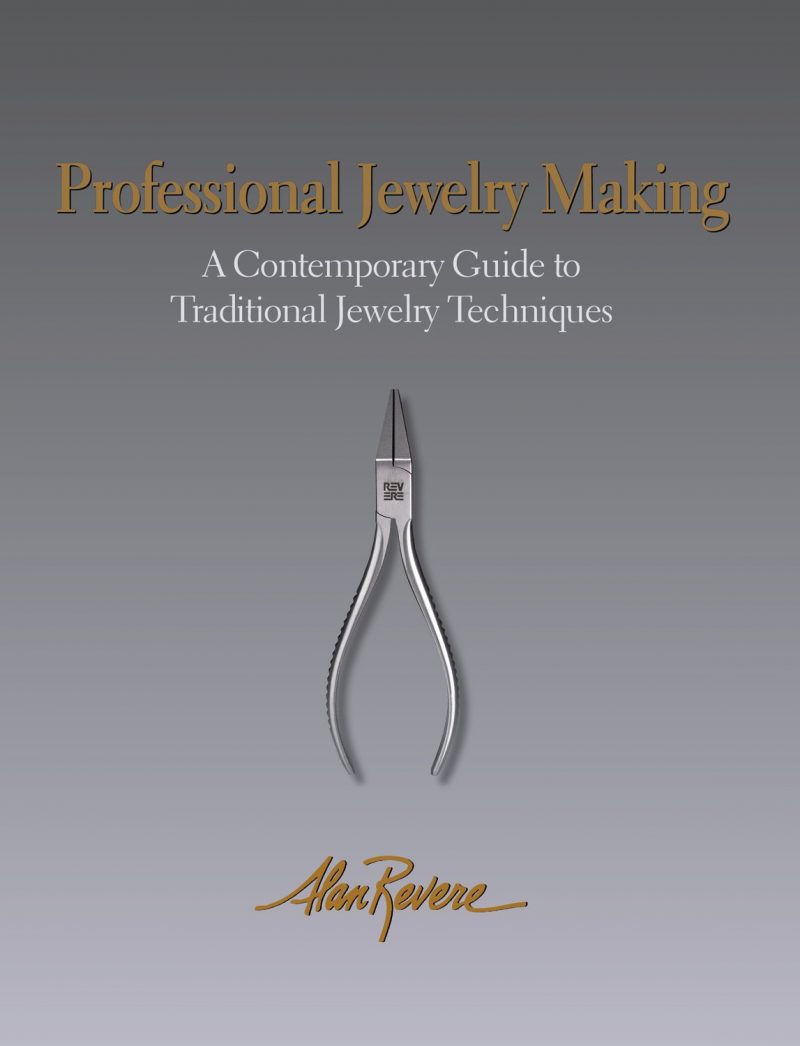 This classic jewelry-making book is our top pick for this list. A Contemporary Guide To Traditional Jewelry Techniques: Professional Jewelry Making is a reprint of the 1991 Goldsmithing Book, which was written by Alan Revere, who was a popular master goldsmith.
The original book is a standard piece of text in this niche and quickly became one of the best-sellers in this field. You should not miss the revised edition of the book if you are dedicated to jewelry making. Also, this book's absolute significance and importance make it a must-have in front of our eyes.
Features
Astonishing detail and quality of the guides and images in this contemporary guide of jewelry making
Author of the book- Alan Revere
Revised edition of the 1991 Goldsmithing Book
Provides plenty of new images and new projects as compared to the old edition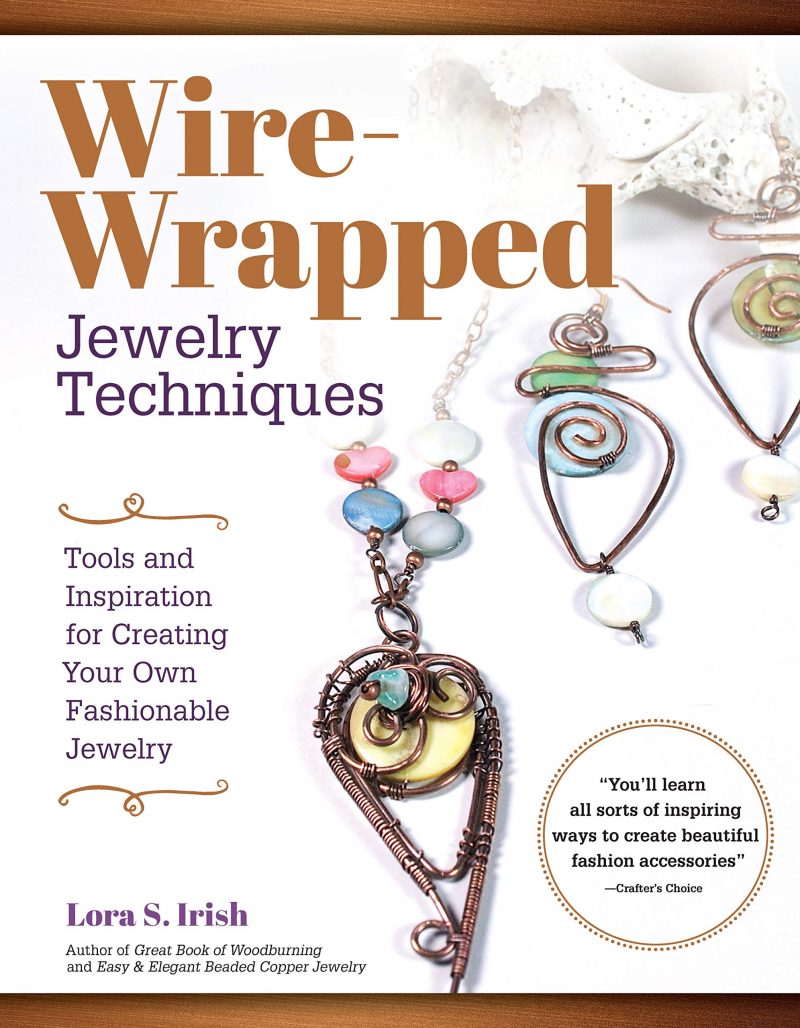 Second on our list is the book by Lora S. Irish, which teaches you about the wire wrapping techniques in jewelry. Wire Wrapping is one of the favorite subjects for many jewelry artisans and crafters, especially in the beginner or amateur sphere.
The Wire Wrapped Jewelry Techniques is preferred for beginners for many reasons like its budget-friendly cost, easy-to-follow images, great design, and magnificent assortment of jewelry projects. All techniques and projects in this book/guide are comprehensively explained and detailed with step-by-step instructions, images, and a list of materials and tools that you will need.
Features
Author of the book- Lora S. Irish
Includes thirty expert wire-wrapping techniques
It also includes eight cool and stylish DIY projects.
All projects are explained in detail and accompanied by images and step-by-step instructions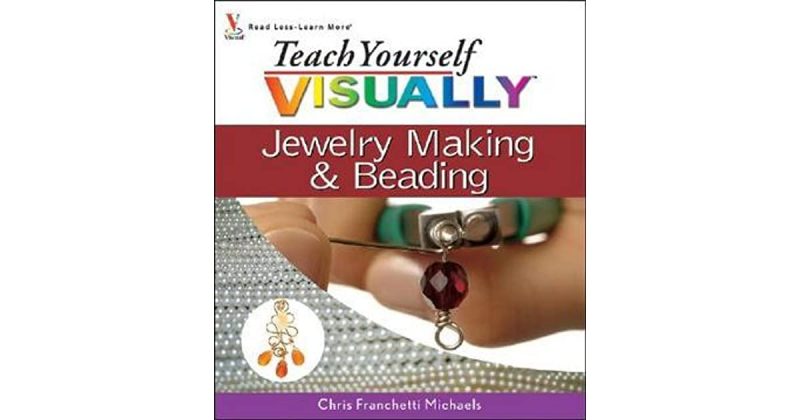 A great skill that you can learn when you first look into jewelry making is beading, and this is one of the best books for this purpose. This book by Chris Franchetti Michaels is also great for learning several other jewelry-making techniques.
The Teach Yourself Visually Jewelry Making and Beading goes over 100s of jewelry crafts designs, including wire wrapping, bead weaving, bead stringing, and others.
Features
Beginners can quickly climb the learning curve of jewelry making as this book consists of 100s of helpful and useful tips for them.
This book extensively covers different jewelry-making techniques such as bead stringing, bead weaving, and wire wrapping.
Author of the book- Chris Franchetti Michaels
All projects in the book are supported by colorful, precise, and detailed photographs.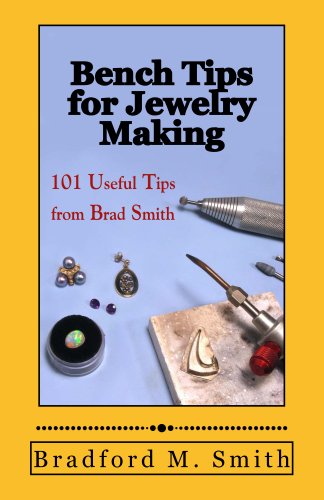 As the name suggests, the 101 Bench Tips for Jewelry Making is written by a teacher and artisan- Brad Smith. He has expertly summarized his seventeen years of experience as an artisan in the book.
This book has several illustrated tips which will prove helpful and useful throughout your jewelry doing work- from the very beginning to the end. Therefore, it is a great addition to the book collection of any dedicated and aspiring jewelry maker and artisan.
Features
This book provides more than 101 common problems you will encounter while jewelry is made on a bench.
There are twenty practical methods for saving time in these one hundred and one tips while soldering and polishing and eight common hazards that you should avoid.
Author of the book- Bradford Smith
Detailed and colored images support all tricks and tips in this book.

After releasing his first book on bench tips for jewelry making, Bradford Smith decided that his seventeen years of experience in the field go far beyond the one hundred and one tips he had included in his 1st book. Therefore, soon after releasing his 1st book, he released this 2nd guide, 'More Bench Tips for Jewelry Making.'
This book includes eighty-sixing more tricks and tips for jewelry making. It is a great book with/without the previous guide. The More Bench Tips for Jewelry Making focuses on the most common hazards, making the most of your tools and materials, and lowering your costs while working on jewelry making.
Features
This second guide offers eighty-six useful tips for amateur and intermediate-level artisans.
2nd guide by Bradford Smith is great even if you haven't read the first one
Also provides you with tips to lower your costs while jewelry making
Author of the book- Bradford Smith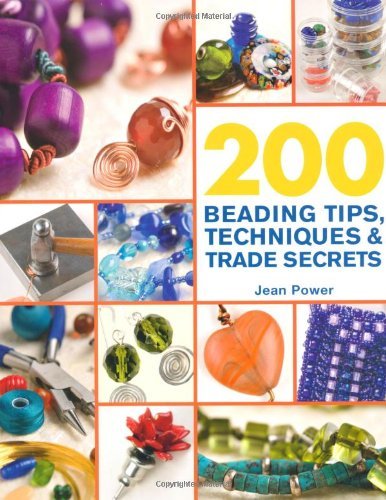 Two hundred Beading Techniques, Tips, and Trade Secrets offer a sheer and absolute volume of techniques and jewelry-making tips. Every tip in this book is important for beginners. The book advises its readers on various techniques such as stringing, wiring, beading, etc.
This book consists of diagrams, images, and understandable, simple advice, which will make a beginner grasp the content of the subject as easily and as quickly as possible.
Features
This book consists of 160 pages.
Author of the book- Jean Power
As the book's name suggests, it includes 200 techniques, tips, and trade secrets of jewelry making.
Provides expert advice on various jewelry-making techniques such as beading, wiring, stringing, etc.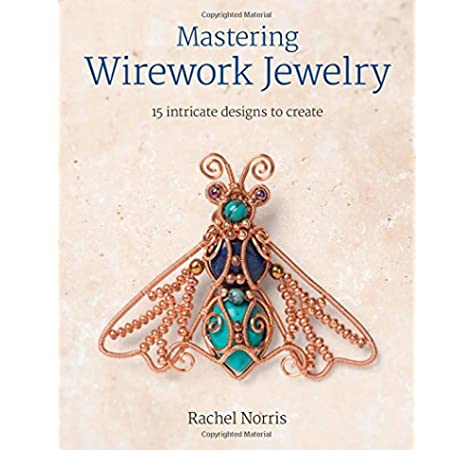 The Mastering Wirework Jewelry: Fifteen Intricate Designs to Create is yet another good recommendation for wirework jewelry. You can practice and learn more than a dozen wonderful wiring projects through it.
All of the projects have very beautiful and intricate designs, which you will be extremely happy to wear yourself, gift them to your family and friends, or sell them to customers.
Features
This book offers fifteen great wirework designs for jewelry making.
The crafting process of each design is shown through step-by-step instructions accompanied by images.
The projects included in this book have very beautiful designs
Author of the book- Rachel Norris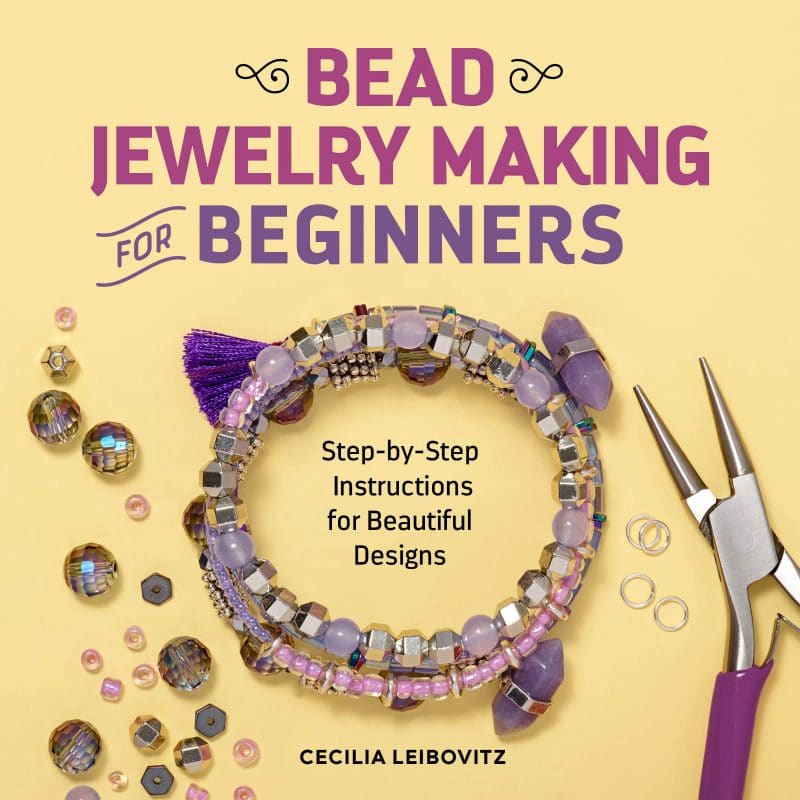 Using this comprehensive guide, you can learn how to design incredible bracelets, earrings, and necklaces, which you will love wearing and sharing. It can teach you to create around 21 new and different designs. You can master everything from selecting the correct beads to designing your functional pieces, such as earring wires and clasps.
The Bead Jewelry Making for Beginners is perfect for dedicated people who are new to jewelry making. It also offers helpful advice to start your jewelry line. Therefore, this book is the secret for the crafting of amazing pieces of beaded jewelry.
Features
It allows you to master your skills in 21 cool and stylish designs. Each design is featured with detailed instructions that tell you about the necessary skills and supplies.
Author of the book- Cecilia Leibovitz
Must-buy book for people looking forward to starting their own jewelry line as it provides you with ample tips for the same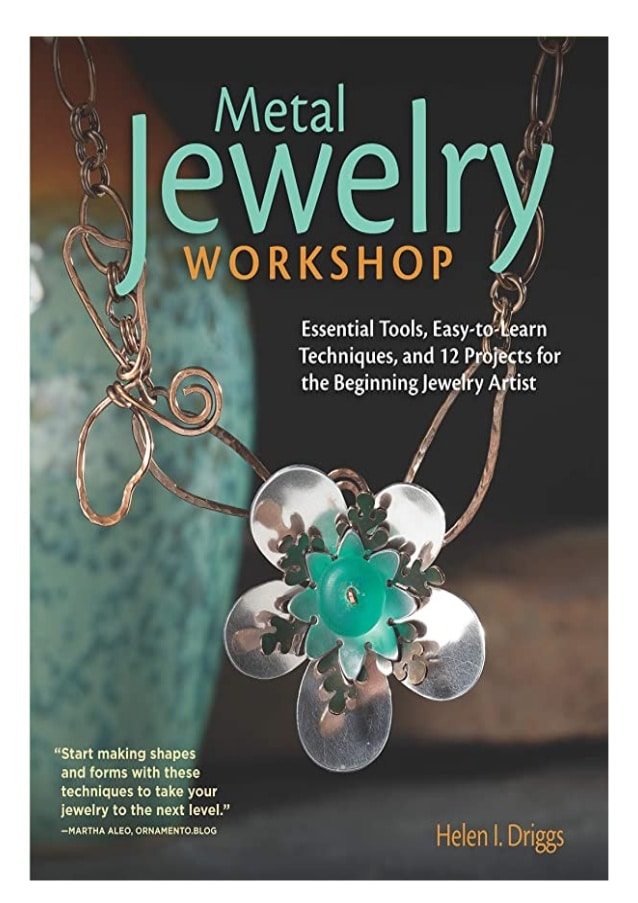 The Metal Jewelry Workshop teaches you how to build beautiful wearable art using twelve simple tools. This is important as wearing jewelry that you have designed yourself can express your taste, talent, and creativity all at once.
This book builds the foundation of proper technique and encourages the use of sustainable products in jewelry making. It is recommended for people who have a passion for DIY works.
Features
Twelve wonderful projects with step-by-step images teach you exactly what you need to do and how the final piece will appear.
Eight practice exercises that help in building techniques and skills for beginners.
The author of the book is Helen Driggs, who has extensive teaching jewelry making to amateurs and beginners. Thus, she explains the techniques and tools in an easy-to-understand manner.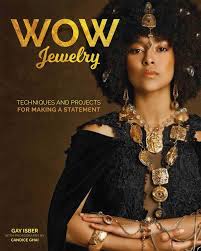 Making WOW Jewelry is suitable for both experienced and beginner jewelry makers. It allows you to create complex-looking projects easily with the help of step-by-step images and directions. You can easily craft 25 statement jewelry projects at home, such as crowns, headbands, rings, bracelets, earrings, and necklaces using this book. Each project also lists safety notes, tool lists, materials, the duration it will take to design the project/piece, and its skill level. Even the projects that require a higher-level skill set are beginner-friendly.
You can easily walk through every project with easy-to-follow, detailed, and step-by-step instructions accompanied by beautiful color images. The book also guarantees that you will be able to use unique materials such as feathers, shark teeth, crystals, pearls, and beads in just one sitting and take your jewelry-making skills to the next level. Additionally, with its help, you can learn to make molds, use epoxy clay, click professional images of your jewelry pieces, and customize your jewelry.
Features
Twenty-five projects for eye-catching accessories and jewelry
The book's author is Gay Imber, a cable TV personality, and an award-winning jewelry designer. She is also known as 'Sugar.'
Allows you to use unique features such as feathers and shark teeth
Books For Jewelry Making USA Buying Guide
Choosing the correct jewelry-making book is quite challenging due to the presence of an enormous amount of books in this niche. You need to consider numerous factors and keep them in mind before buying a jewelry-making book.
To assist you to make an informed choice, we have brought to you the 'Jewelry Making Book Buying Guide'. The primary goal of this buying guide is to provide guidance on jewelry-making books as well as highlight the key questions you should be asking yourself when evaluating available books to help you make the best decision possible.
Whether you are currently an intermediate or expert level artisan or are new to the field and subject, there is valuable material in this guide for you.
Photos
Books related to jewelry design should be full of photos. Each step related to creating necklaces or earrings must be photographed. These photos make it easier for people to understand all techniques. It is better to have colored pictures to highlight the details.
Relevant diagrams accompany all the tricks and tips. The books should be full of trendy but intricate jewelry designs. Each step of the crafting process is graphically represented as well.
Tips for jewelry making- Good books on jewelry making have excellent tips for beginners and intermediate-level artisans. Each tip is explained in detail. The readers have plenty of additional information and contexts. The tips teach beginners to keep the costs down and control the common hazards.
There are some practical tips for saving money while soldering and polishing the jewelry. The books should contain a few tips on utilizing the tools to their best potential. Most of the tips have short, to-the-point descriptions.
Techniques
The books contain several methods related to wiring, soldering, and beading these artworks. They contain lists of necessary tools and materials. to make artistic jewelry. This technique of making different types of earrings, rings, and bracelets has also been mentioned there. Techniques of stringing the beads or wrapping the wire are also mentioned there. Illustrations for clearer understanding accompany all the instructions.
The books contain information about choosing the perfect beads to use comprehensive tools. The steps of connecting jump rings and creating intricate designs are mentioned step-by-step. Quirky, layered jewelry is in vogue.
DIY Projects
The books should contain a list of DIY projects to make eye-catching jewelry. . The jewelry-making artisans need hands-on practice. So, the DIY projects help the artisans gain the required skills. While making jewelry, artisans need to embed clay, string the beads.
FAQs
Which is the best book about bead designs in jewelry making?
The book named "Bead Design" by Kim Grover contains detailed information on bead design. This book is a great guide on gemstones, especially for beginners. It has a host of beading designs for bracelets, matching sets, and earrings.
Which book do you recommend for making wire jewelry?
The book named "The Encyclopaedia of Wire Jewellery" by Sarah Withers happens to be the best guide for making wire jewelry. It is an awesome choice for beginners. The book contains information about the fundamental technique for creating wire jewelry. The process of adding stones and beads with wire is also integrated here.
Every section has step-by-step instructions and photos. The artisans may transition to advanced stages of jewelry making. People may also get basic knowledge on how to be a silversmith from it. This book is full of ideas. It also has a host of ideas and innovative designs.
"Mastering Wirework Jewellery" by Rachel Norris is a good alternative to this book. It has fifteen intricate wirework jewelry projects. These projects include pendants and brooches inspired by nature.
The book "Wire and Fire- Blend wire weaving and Torch Techniques for Beautiful Jewellery" by Katherine Firor Colque and Kaska Firor has an artistic flair. It joins traditional wire-wrapping techniques with torch-based techniques.
Which is the most suitable book for jewelry making for beginners?
"Jewellery making- A Complete Course for Beginners." by Jinks Mcgrath is the best choice for beginners. It is a practical book about jewelry making. This book contains information about starting on the workbench, working with gemstones and metals. The author provides information about creating an idea for the design. Towards the end of the book, there are six DIY projects to check the beginners' knowledge.
It creates a host of designs for stylish wire jewelry.
Name a good book on a professional stone setting for jewelry making?
The book "Professional Stone setting" by Alan Trever and Tim McCreight is appropriate for professional stone setters and hobbyists. It has fifteen DIY projects arranged in ascending order of complexity. It has clear and candid descriptions. They make even the most complicated steps easy to follow. People learn how to follow even four bead-setting jewelry.
Name an informative book about the role of beads in jewelry making?
The book named "Bead Jewellery Making" for Beginners " step-by-step instructions for beautiful designs" by Cecilia Leibovitz is a comprehensive guide on making necklaces and brooch with the help of beads. It contains details on choosing the perfect bead to choose the correct clasp.
This book also has step-by-step techniques such as bead stringing and knotting. It has more than twenty practice sessions. Professional advice is also available for promoting and selling handcrafted bead jewelry. Bold, unique, and impressive projects are available here.
Which book is recommended for knotted jewelry?
The book "The Knotting and Braiding Bible- a complete, creative guide to making knotted jewelry" by Dorothy Wood is a guide to knotting and braiding techniques. It contains a host of illustrations for making knotted jewelry. This book is suitable for experienced as well as new artisans. The techniques such as braiding, plaiting, fusion, knotting, and several techniques for adding beads with the help of cords or wire are present here.
Conclusion
The art of jewelry making has become popular. Many people take up jewelry-making as a hobby. Others sell handcrafted jewelry on different platforms. So, the books on jewelry making serve as a guide. However, make sure to make an informed choice. A jewelry work with a botched design will not find any takers. A good book will prevent such problems from arising.