Looking to add some Halloween fun to your family's wardrobe? Here's a shirt idea for either you or your kids to make. It would also be a fun project for a kid's Halloween party!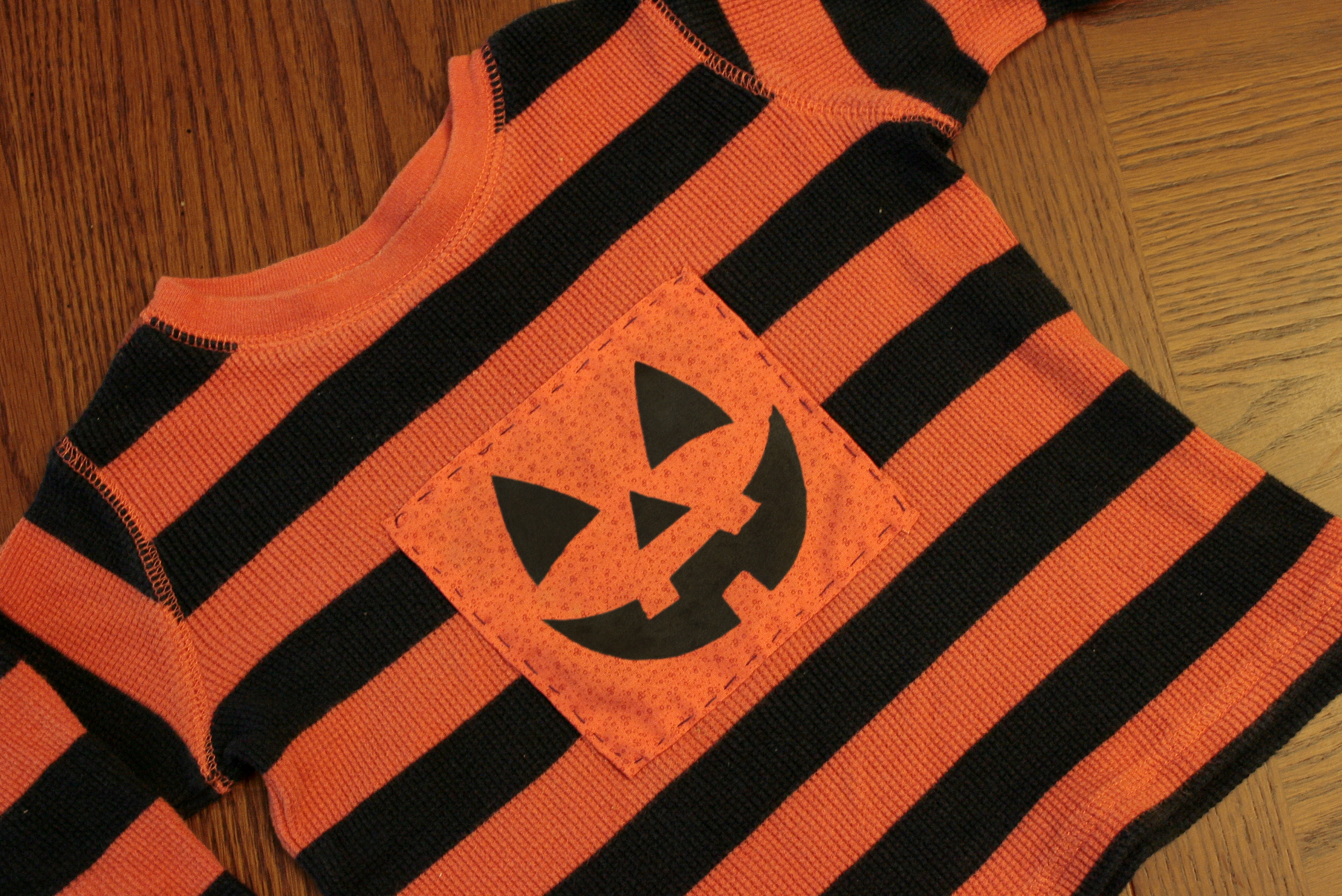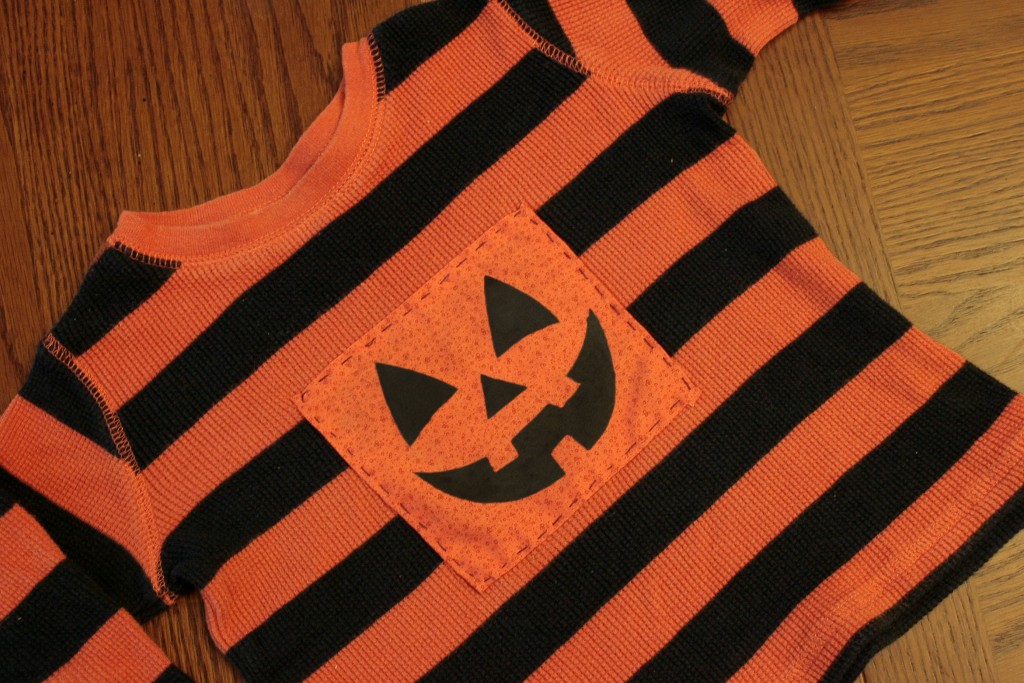 I've put together a free 2-page PDF you can download here. It includes a variety of eyes, mouths and noses that you can print onto cardstock and cut apart and use as stencils. Kids can rearrange the parts to create a unique jack-o'-lantern face.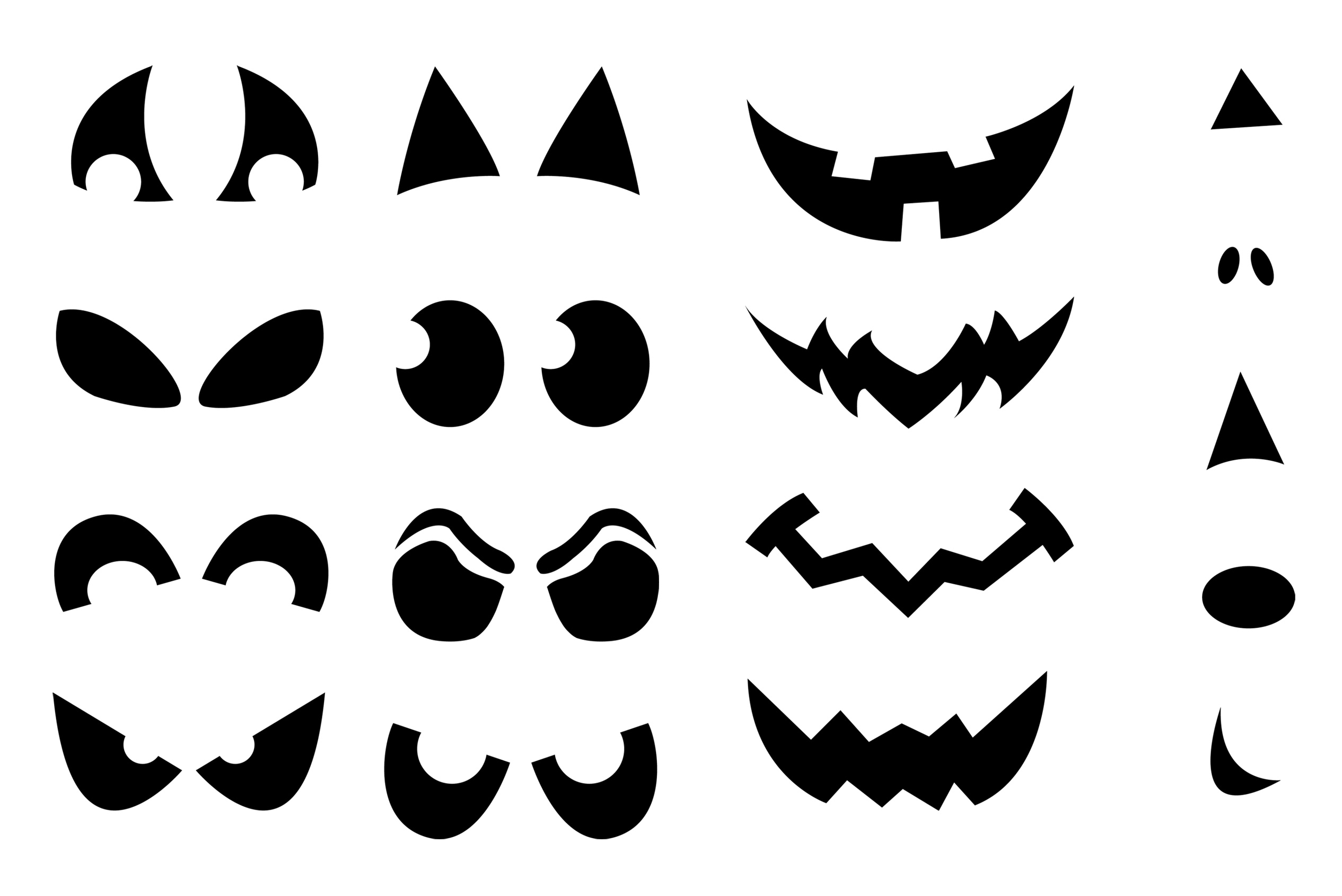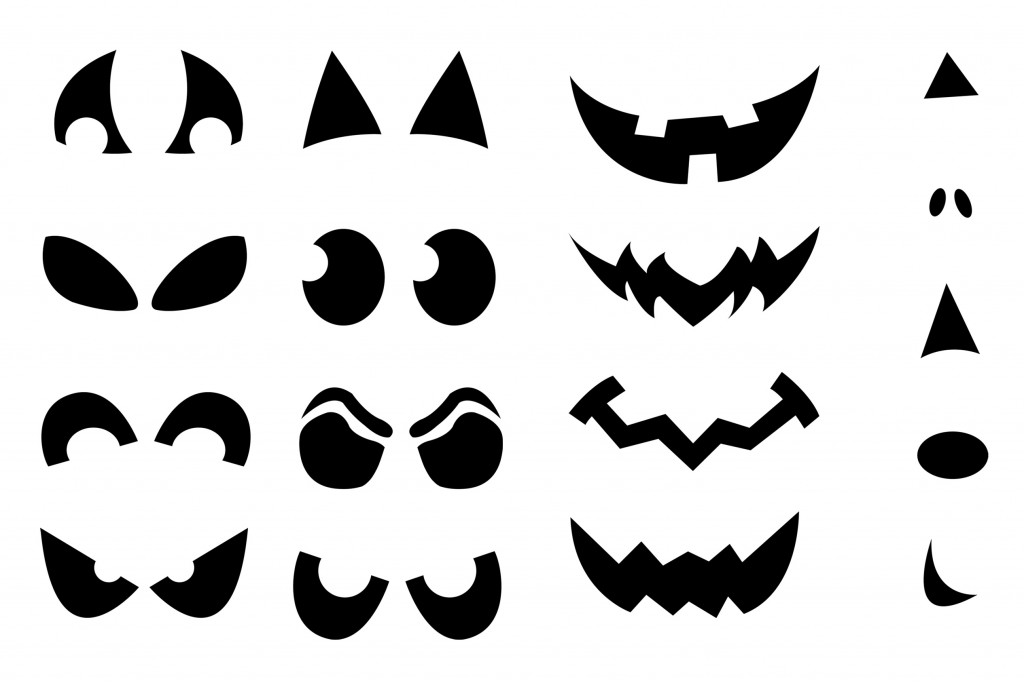 After the face is picked out cut out the image with an Xacto knife (or you can cut them all ahead of time if it's for a party).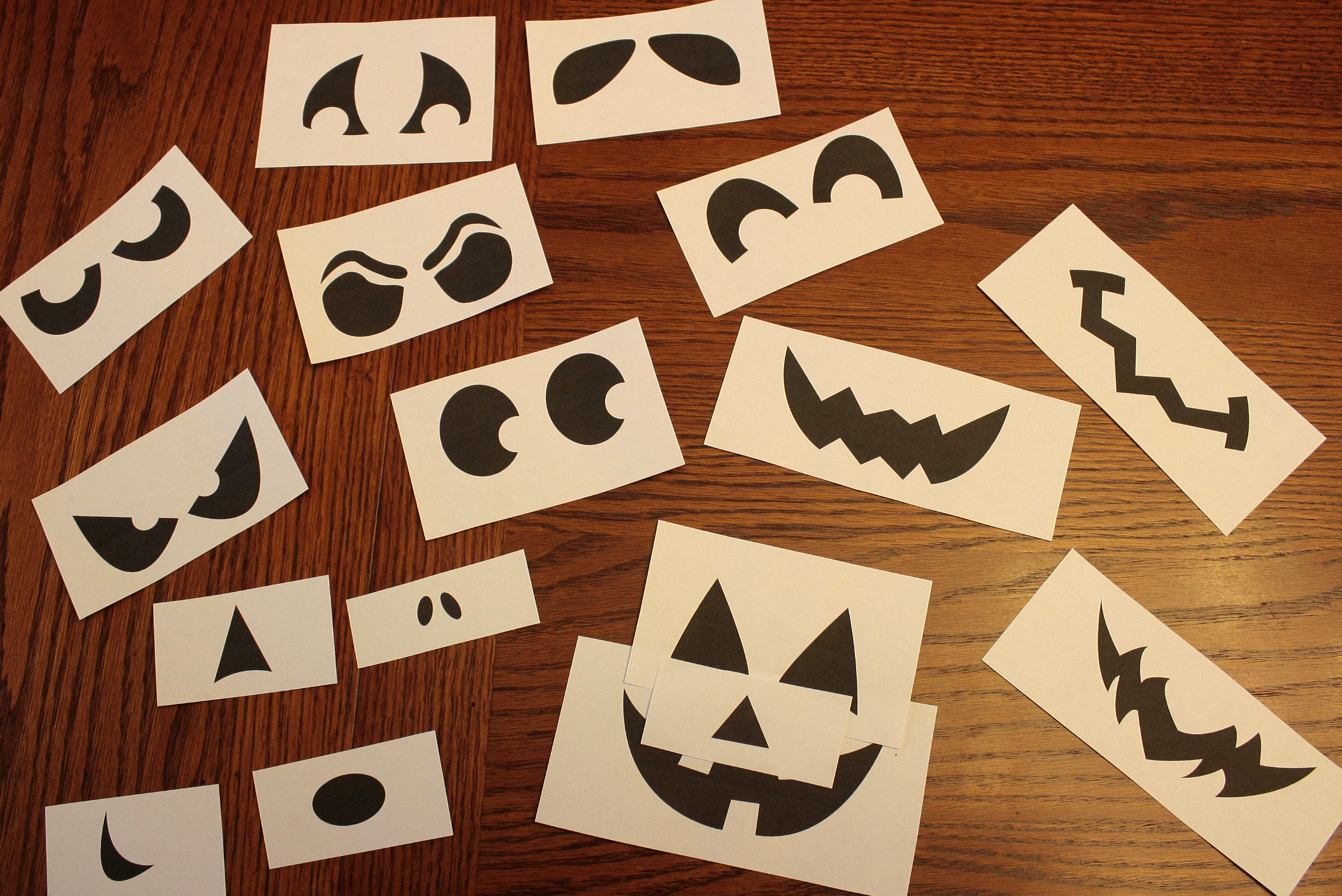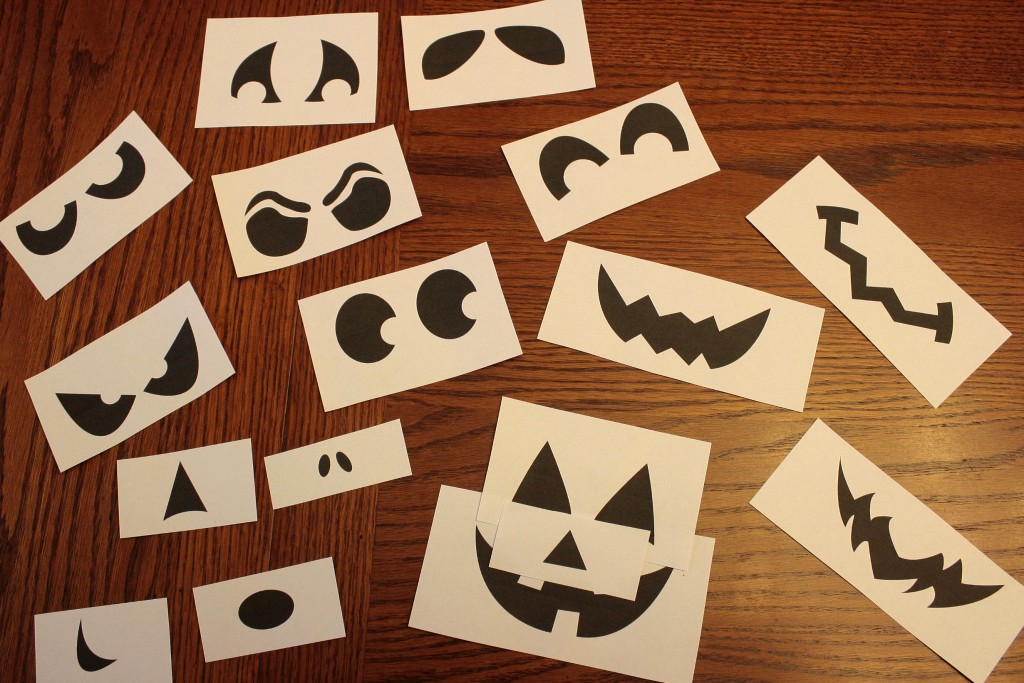 Place your stencil either directly on a shirt or on a scrap of orange fabric. For a scrap of fabric, orange knit would be ideal since you can leave the raw edges and it won't fray. I couldn't find orange knit so I used cotton and then hemmed under the edges. Paint the face onto the fabric with fabric paint.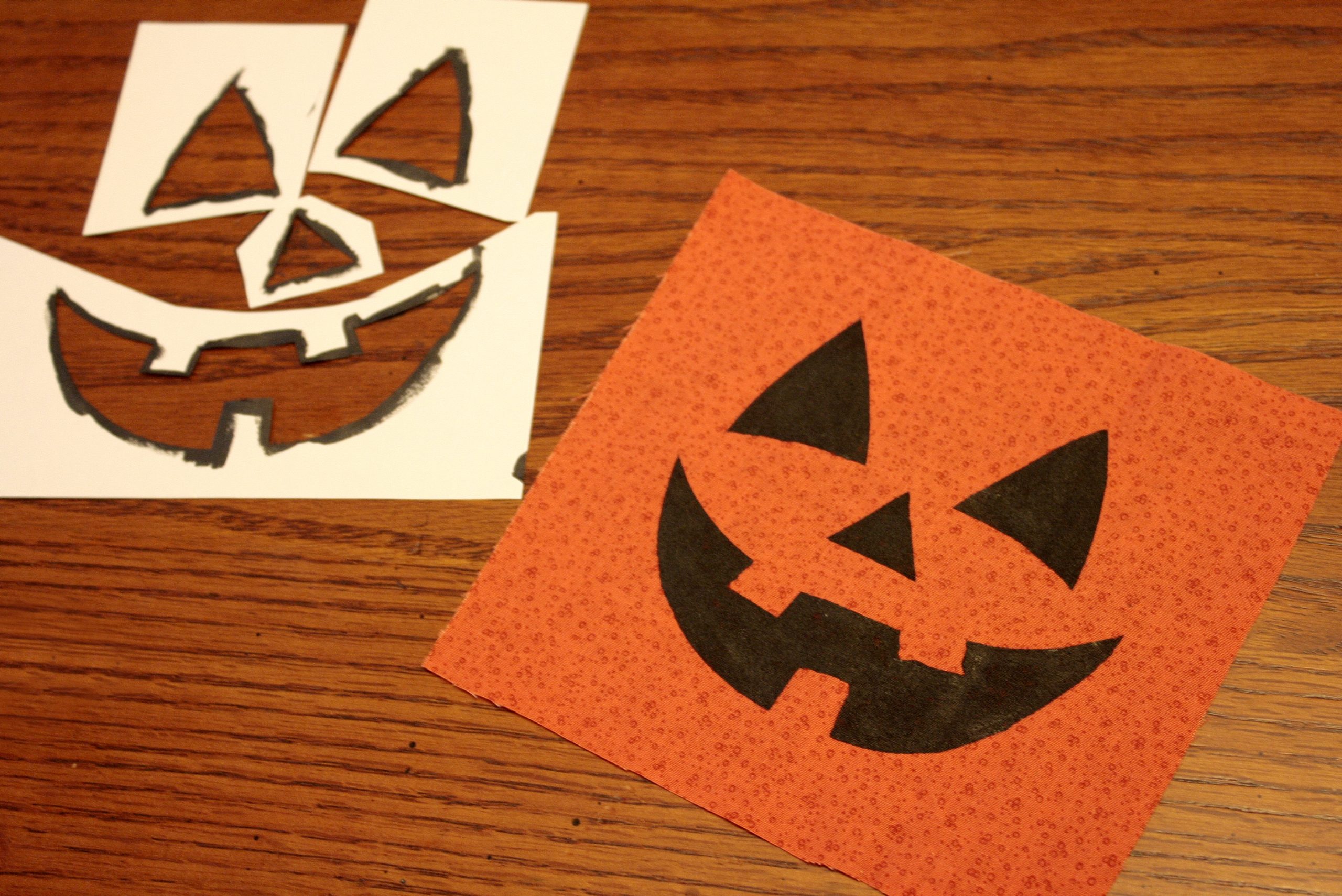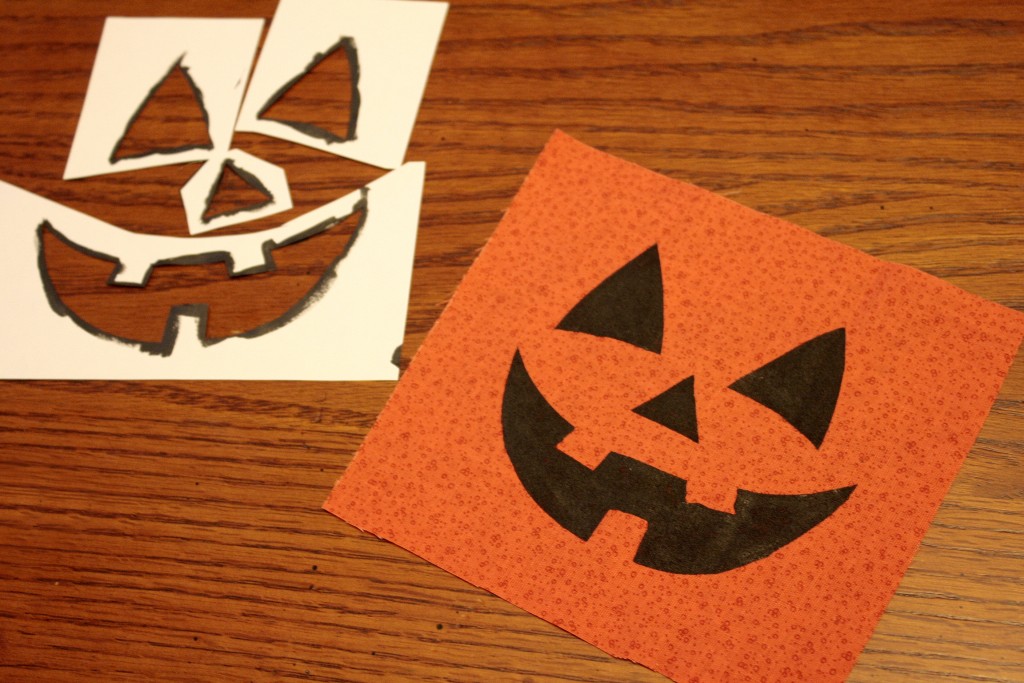 If you stenciled onto a piece of fabric, after the paint dries you can either hand stitch or machine stitch the fabric to a shirt. I like to use loose stitches so I can easily pull out the threads and remove the pumpkin face after Halloween so my son can keep wearing the shirt.
For more information about stencils, visit this post I did in the past.