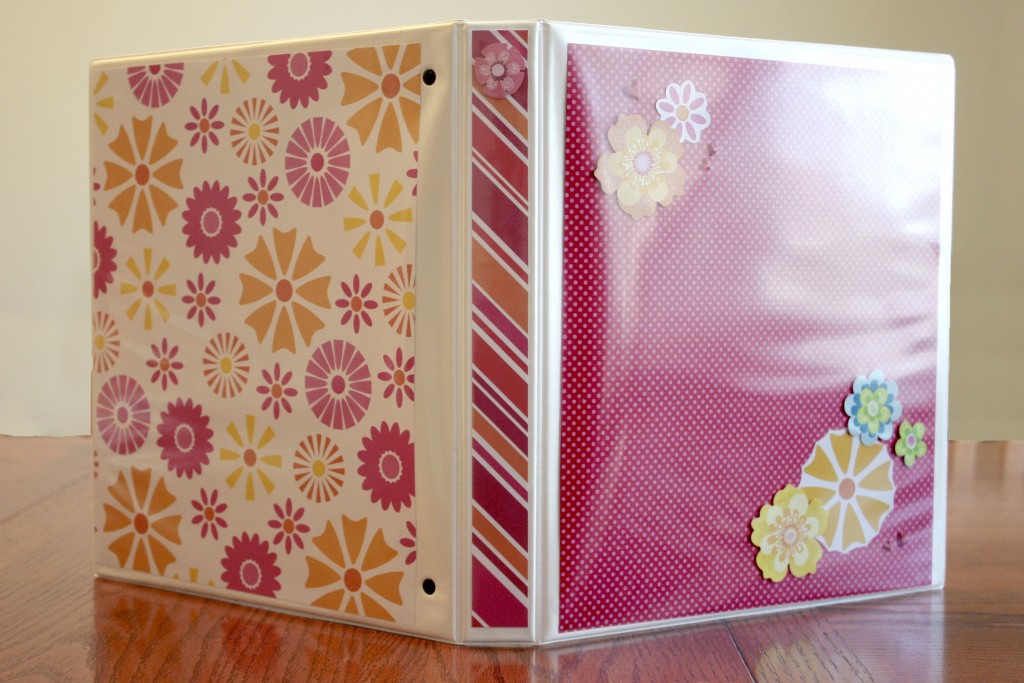 Still looking for a Mother's Day gift for this Sunday? Here's an idea for a project you still have time to make! I created this binder with a personalized cover and plastic sheet protectors inside to store all my son's artwork. He's still a toddler so for now I filled the binders with a few paintings he's done over the past few months along with some photos of him making those paintings. Now his grandmas have a place to store and preserve all those precious creations from their grandchildren!
Materials: 3 ring binder with plastic exterior pockets, scrapbooking supplies, clear page protectors
1. Use the scrapbooking supplies to decorate the exterior as simply or elaborately as you like.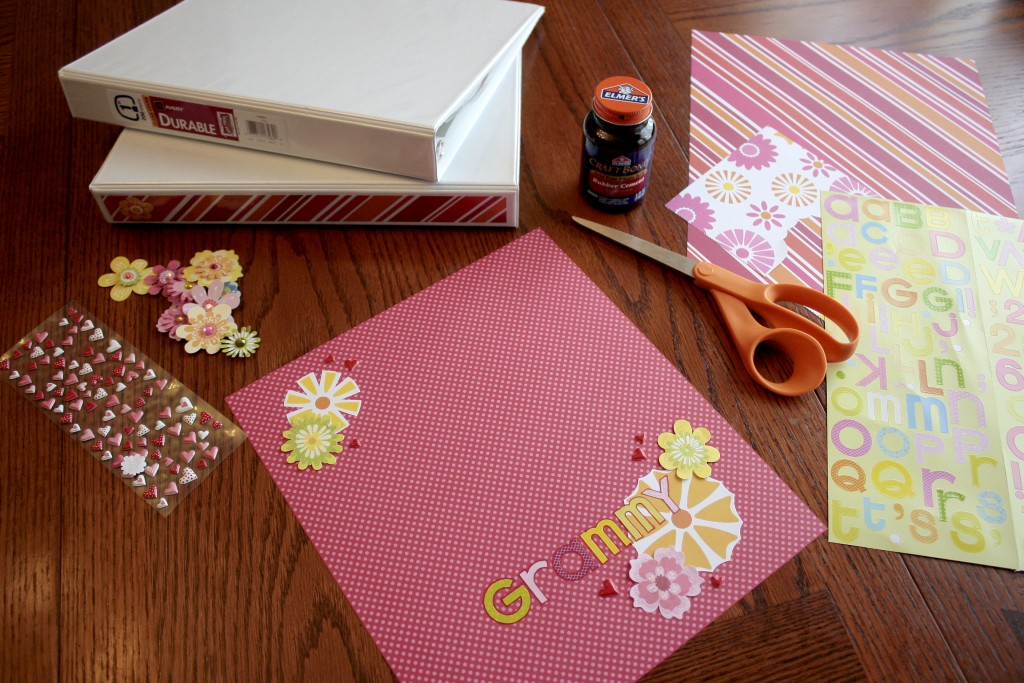 2. Fill the inside page protectors. You can fill the page protectors with just artwork, or include some photos of your child creating the artwork that's featured! Now for future Mother's Days, other holidays, or whenever we feel creative, we can start filling up these books. And while you're making one for the moms in your life, don't forget to make one for yourself too! I can see myself filling this up with cards, notes, and artwork for years to come.