Happy December! 'Tis the season for handmade holidays . . . and being incredibly busy. That's why I'm excited to announce a super-fun and simple quilt along that you can easily take part in, no matter how much more shopping, wrapping and baking you have to do!
Mosaic Tiles Quilt Along
Next Monday, 12/9 through 2/14 (that's Valentine's Day for all you romantics!), Craft Buds is hosting the Mosaic Tiles Quilt Along! This beginner-friendly quilt pattern was designed by Sukie for my book, Modern Bee—13 Quilts to Make with Friends.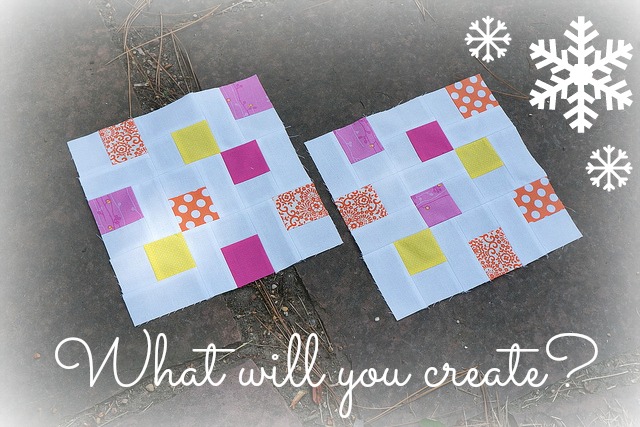 Participants are not limited to making quilts, however. We'd love to see what you can create based on the original Mosaic Tiles block design. Is it a holiday stocking or tree skirt? How about an eBook cover or messenger bag? Whip up a mini quilt for your Valentine, an apron for your sister or your own quilt design inspired by the block. Anything goes, as long as you create a finished item!
During the 10-week quilt along, we'll be sharing project inspiration, quilting tips and layout options with lots of help from our friends. If you don't have time to get started in December, we invite you to go ahead and sign up anyway! You can join us in 2014 with plenty of time to finish a project before mid-February. Here's the schedule:
Monday, 12/9
Kickoff! Announcing our sponsors, guest judges + prizes
Monday, 12/16
Guest post: Holiday project and guest post with layout options with Amy of 13 Spools
Wednesday, 12/18
Guest post: Holiday project inspired by block with Sarah of Fabric Seeds
Monday, 12/30
Guest post: Mosaic Tiles layout options with Katie of ChooChoo Skadoo Quilts
Wednesday, 1/1
Happy New Year: Still 6 weeks to sew along!
Friday, 1/3
Guest post: Mosaic Tiles bag by Katy Cameron of The Littlest Thistle
+ Halfway mark: Link up your progress!
Monday, 1/6
Guest post: Mosaic Tiles project by Marni of Haberdashery Fun
Monday, 1/13
Guest post: Mosaic Tiles project by Darcy of Modern Cozy
Wednesday, 1/15
Guest post: Mosaic Tiles bag by Kim of Kim's Krafts
Monday, 1/20
Featuring other projects from "Modern Beeâ€
Wednesday, 1/22
Guest post: Mosaic Tiles quilt by Katy of Lethargic Lass
Monday, 1/27
Guest post: Project by January of Sew Sew Go
Friday, 2/14
Happy Valentine's Day! Deadline for entries at midnight, EST.

Guest Judges and Prizes!
Next Monday, I'll be back to let you know about the fabulous prizes offered by our quilt along sponsors: Aurifil, OLFA, Pellon, Robert Kaufman Fabrics, Simplicity Creative Group and Stash Books.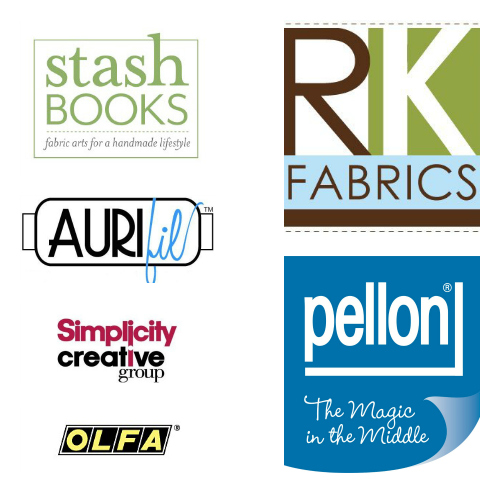 We're also going to ask for some help from some lovely guest judges, who will choose winners for 1st, 2nd and 3rd place based on overall creativity, execution and innovation of the original pattern. We'll share full details on the prizes and rules next week! But for now, you can get started and . . .
Grab a Book!
If you already have the Modern Bee book, you've got all you need to sign up for the quilt along! If you don't have the book, you can purchase a copy at select Jo-Ann Fabric stores, quilt shops or online at any of the following spots:
Amazon
Barnes & Noble
C&T Publishing
Save 25% on your order of $25+ through midnight TONIGHT, 12/2 with code TURKEY2013.
Lindsay Sews
Order an autographed copy directly from my shop. The first 10 orders as of this posting will receive a free gift!
Other
Check out other buying options via Google Shopping.
Do you Plan to Sew Along?
We'd love for you to add a link to your project or WIP below. This way, we can stay in touch, get to know each other and share our progress! Quilting is lots more fun with friends, and we cannot wait to see what your create. 🙂
'); // ]]>
Alternately, you may send your entries to lindsay.conner(at)gmail(dot)com by 2/14 to enter to win prizes!
Grab a Button!