Jessika Hepburn at ohmy!handmade ran an article this week called Giveaway Guidelines, to Give or not to Give.
Basically, she brings up the idea that bloggers should be cautious before agreeing to host every giveaway under the sun for free. While some say that a blog's editorial space is valuable and the blogger should be paid to host giveaways, others think that the craftsperson or Etsystore owner donating product for the giveaway should in fact be paid for contributing.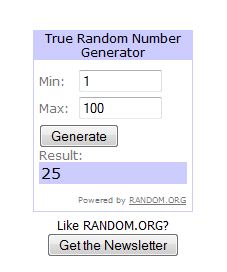 So who's right? Jessika agrees that every situation is different, but some key questions to ask are:
Who contacted whom?
What has been the result and traffic pattern of past giveaways on the blog?
What are the giveaway policies?
"If you are a blogger wanting to do giveaways wait until you have built your traffic up enough to have people contacting you or try pitching a giveaway idea to a major company with a big marketing budget," she suggests.
Coming up later this month, Jessika says we can expect another post on her favorite types of giveaways with examples of fabulous & ethical giveaways that are great for everyone. Check out the full post here at ohmy!handmade.