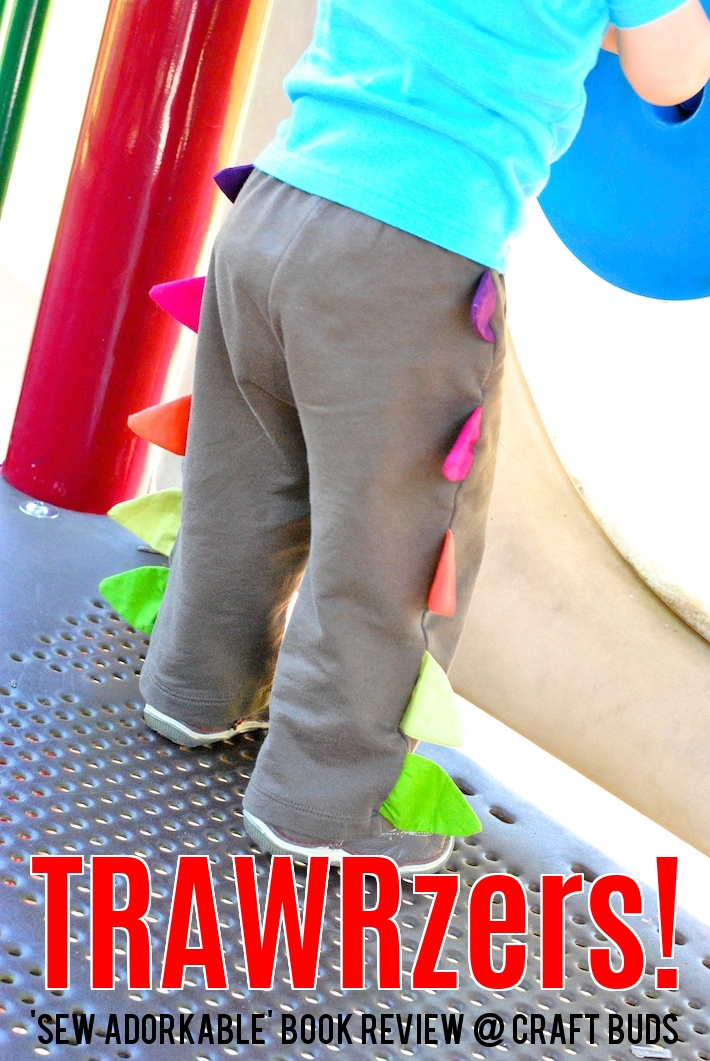 Welcome to our stop on the blog tour for the new book Sew Adorkable by Samarra Khaja (Stash Books). Here's a peek at a project I made from the book… but more on that in a minute!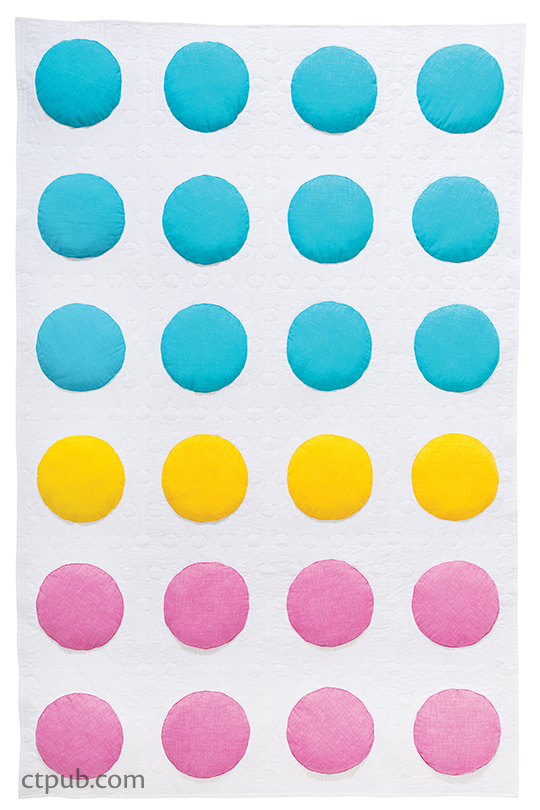 Sew Adorkable is a sewing book that's truly like nothing you've ever seen. From fast and fun projects for your home to things to wear and clever quilts, each sewing pattern is infused with author Samarra's signatures style and humor. One of my favorite projects is the Candy Dots quilt! So cute and clever!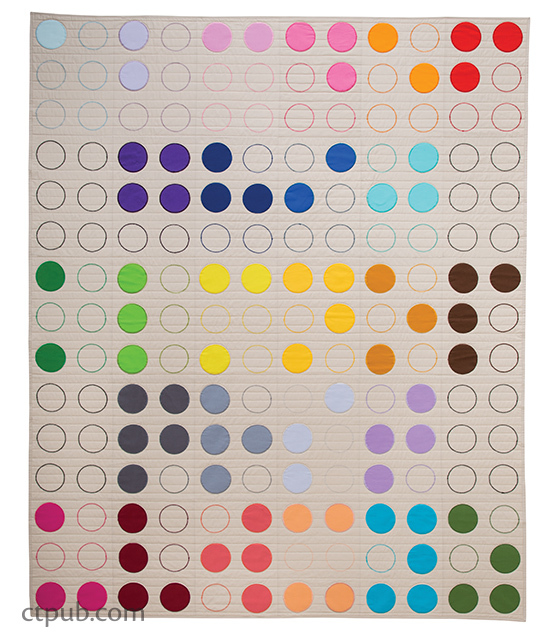 The Braille Alphabet quilt is another favorite of mine. I really enjoy Samarra's color pairings here! Check out a video trailer of the book here.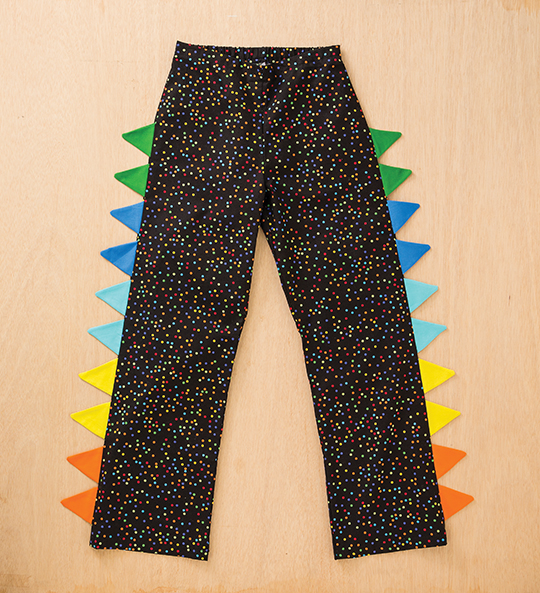 My Project
I decided to make the TRAWRzers!, a cute project from the beginning of the book (pictured above), for my little boy. With Halloween coming up, I thought it could double as an dino costume that's easy to make and fun to wear!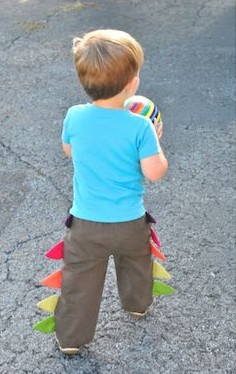 By using the templates from the book (there three kinds of spikes!) and some of my son's own pants, this was a super quick project to sew up while watching TV. And paired with a dino T-shirt, I think we're ready for trick-or-treating!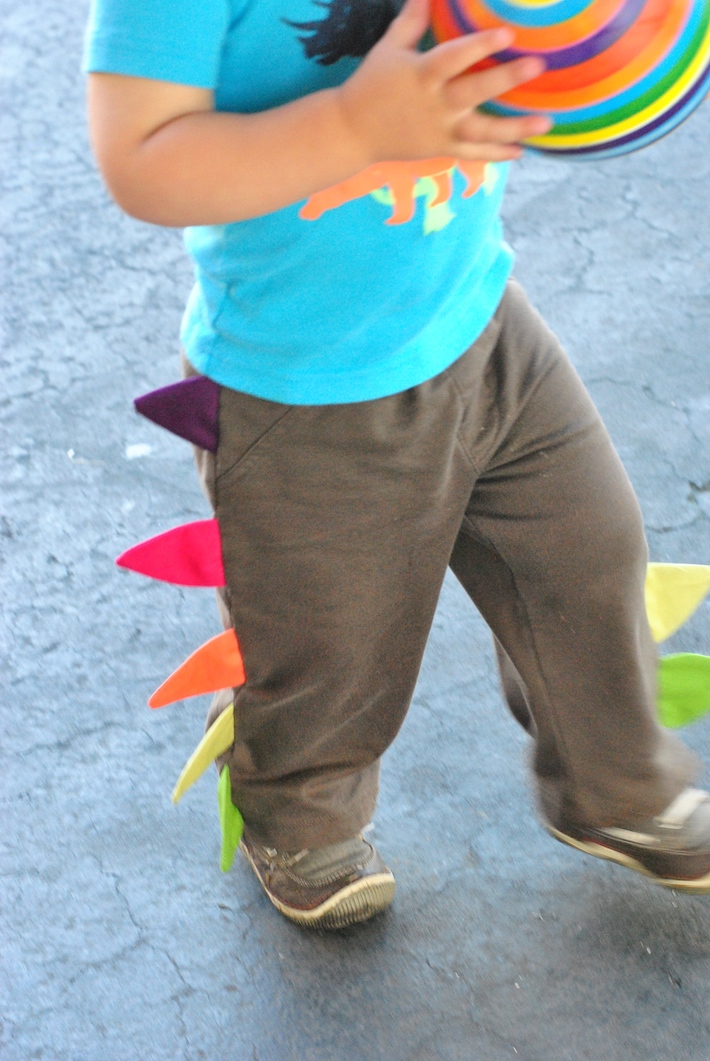 If you have a good sense of humor and you love to sew, I highly recommend this book! There is a wide range of projects, from wearables to home decor and quilts, with plenty of options for beginners.
Giveaway!
Would you like to win a copy of Samarra's book Sew Adorkable? To enter the giveaway, leave a comment on this post telling us something you love that may be considered nerdy, geeky or even embarrassing. We'll pick one random winner at the close of the blog tour (Oct. 26) to win a copy of the book. Good luck!
Congrats to our winner, Teri!
One book per winner. Open internationally, however if winner lives outside of the U.S., they will receive a promo code to purchase the ebook version free of charge. U.S. winner will receive a hard copy.