Have you heard of Sari Bari? It's a wonderful organization that helps women in India find a safe employment to keep them protected from the very real threat of human trafficking. I was first introduced to Sari Bari when my roommate Sally gave me a beautiful jute tote bag, embellished with a recycled sari, the traditional clothing worn by women in India.
Sari Bari is preparing for their annual quilt auction fundraiser, and they need your help to raise $60,000 for this awesome organization! You can volunteer to make a quilt from saris (materials provided) to be auctioned off this November 2013.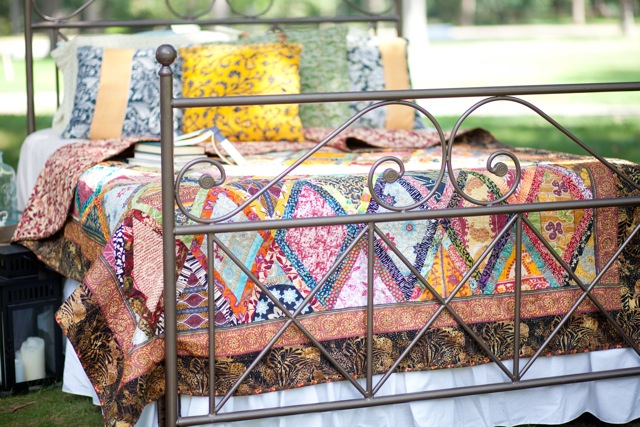 "We are excited for the opportunity, through quilting, to connect both the materials and the stories of Sari Bari with your own stories and passions as quilt artisans," says Sarah Lance, the auction organizer. "This year Sari Bari will produce 10 large quilts and we hope to have 10-20 more quilts from gifted quilters like you! In addition to the auction, we hope to hold a quilt raffle as well."
You can see all of last year's auctions quilts here.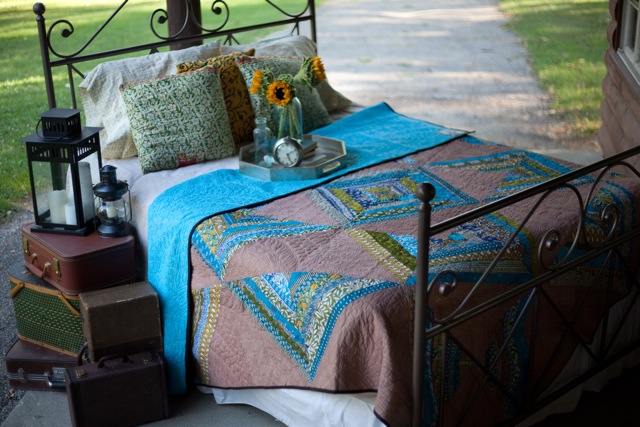 If you'd like to make a quilt from new or recycled saris (materials provided to you) to donate for the auction 3rd annual Sari Bari Quilt Auction, e-mail Sarah at [email protected].
You can also consider supporting this organization by shopping their home decor, baby items and accessories, all made from saris!