If you're a coin collector, it's essential to know the value of your collection before attempting to sell it. If you are aware of the value of your coin, you may haggle for the best deal during sales. This is done via a coin evaluation, which aids in determining the worth of your collection.
You can pay a trustworthy and ethical numismatist to appraise your coins and determine their bullion and numismatic value. A coin's value can be influenced by various factors, including its condition, age, content, and market demand.
This post will explain how to make the right choice when appraising your coins. Additionally, it will illustrate the essential steps when choosing the right appraiser.
Key Takeaways
Before appraising, research your coins on the web, and take your time before asking professionals.

Appraisal costs can range from $75 to $150 per hour.

That cost depends on your coin's value and your intent for appraisal.
How Much Does It Cost to Get Coins Appraised?
The amount you'll pay to appraise your coins may vary depending on some factors.  A lot of online evaluations are provided without charge, notably by auction houses interested in listing your coins. The main use of such evaluations is to check the price or value of your coins.
Also, based on the coins, the appraisal's specifics, and its goal, formal written appraisals can cost anywhere between $75 to more than $150 per hour. Most of the time, formal written assessments are utilized for insurance or legal purposes, like estate planning.
To ensure you get the finest results, it's crucial to check the experience of the coin evaluation service providers and provide an honest explanation of why you want to appraise your coins.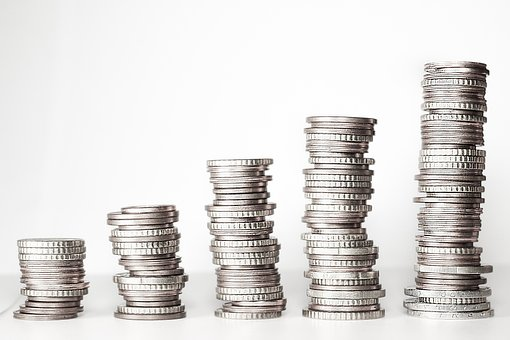 Related: 1974 Half Dollar – Value, Rarity And Condition
How Do I Find the Value of My Coin?
You undoubtedly want to know how to identify coins with value. How do you sell a valuable coin if you locate one?
Numerous elements influence a coin's worth, including scarcity, demand, bullion price, and quality. However, how do you look for these things? Learn more using these straightforward suggestions.
Related: 1964 Quarter Value – Mints, Errors And Worth
Check For Mint Errors And Marks
Coins produced by machines frequently have mint flaws. There can be a missing letter or number, or the coin might have received a double stamp at the mint. Because they are so rare, these coins are costly.
The location of the coin's original mint, or the mint mark, is another factor to consider because it frequently affects its value. These symbols are found on the obverse of the majority of U.S. coins, but some earlier coins have them on the reverse.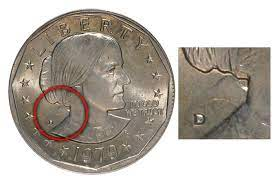 Examine The Coin's Demand
Finding coins comparable to the ones you have and seeing what they are selling for in online magazines, websites, or auctions is a lot simpler way to determine a coin's value. The demand for a coin in the market at any time significantly impacts its value. The value of a coin rises as the need for it does.
Related: 1953 2-Dollar Bill Value
A coin's grade (or quality) is crucial in establishing its worth and cost. Numismatists take into account five primary factors when determining a coin's grade:
Luster:

is the term used to describe how light reflects off a coin's surface. The brilliance of the coin decreases as its surface ages.

Color:

The design's iridescent colorization and the metal's natural hue have a significant role in establishing the item's value.
Imperfections:

These imperfections result from careless handling or packaging.

Cleaning marks:

When a coin's surface is harmed while cleaning, rubbing, or polishing, cleaning marks may appear.

External Appearance:

This refers to the different imperfections that affect how the coin looks, such as the absence of carbon streaks, striking flaws, and vinyl damage.
Related: 1945 Wheat Penny – Complete Guide
Is There a Free App to Scan Coins for Value?
You may scan your coins for free and conveniently check their market worth with the Coinoscope app. With the Coinoscope mobile app, identifying and valuing coins is simple. Simply take a photo of a coin using your phone's camera, and the program will provide a list of similar coins.
It is swift and precise. Every coin collector and numismatist must have this instrument! The app is also easily accessible on the App Store and Google Play Store.
Related: 1965 Quarter Value – Complete Guide
How Do You Get an Honest Appraiser of Old Coins?
Before speaking to anyone else, do some research on your coins. You can use one of the many coin price guides available to help you evaluate your collection and get a sense of its value. If you need more expertise, a price range might be the best you can come up with. 
The next step is to locate a licensed appraiser. You can get free assistance from a trusted coin dealer if you have them appraise your coins. Additionally, you can find a certified appraiser through a local coin-grading business or service.
According to the Absolute Rarities website, grading antique coins can be very nuanced. The distinction between "Mint 64" and "Mint 65" grades on some coins could indicate a value increase of twofold.
A valuable antique penny may only be worth a cent, or it may be precious. A dealer will identify the type of coin if you show him your old coins, but you need to be sure you can trust him or that the price he is offering you is even close to the actual value. Even if you're just starting as a coin collector, you can discover a reputable dealer by researching and networking.
Look through coin publications to see how much similar coins sell for. The only reliable indicator of a coin's value is what someone else is willing to pay. Book value is one thing.
Make connections with other collectors.

The nearby coin club members can provide suggestions or advice on your coin collection if you get together. You can also request recommendations from the membership for reputable neighborhood coin dealers who will accurately assess your coin collection.

Make contact with many dealers.

There may be a real pricing discrepancy even with trustworthy, moral numismatists. Additionally, if you want to sell, the bids you receive could be influenced by the dealer's specific priorities and the item's resale worth.

Related: 1937 Buffalo Nickel Value in 2023
Where to Get Coins Appraised for Free
There are numerous websites where you can get a free coin valuation. But it would be best if you exercise caution around criminals and con artists. This means that before entrusting someone with the value of your coins, you should investigate their experience, credibility, and user feedback.
Additionally, find out if the coin dealer has membership in any associations. Codes of ethics are established for members of organizations like the American Numismatic Association or the Professional Numismatists Guild (PNG). According to the PNG, guild members may be expelled for deceitful behavior.
Related: 1971 Half Dollar Value – Mint, Errors And Worth
Where Can I Get My Coins Appraised
Your coins can be valued at various locations, depending on the fees, reputation, and experience level.
Obtaining numerous coin appraisers is also necessary because they will all have different opinions regarding the worth of your coins due to various circumstances. A coin's bullion and numismatic values are added together to determine its value. 
While the coin appraiser determines the numismatic value, the bullion value is fixed. You may verify the coin's precise worth by consulting several coin appraisers.
Related: 1922 Silver Dollar Value – Complete Guide
Coin Appraisal Online
The Hudson Valley Numismatics website offers a free online coin appraisal service. You only need to upload a picture of your coin, and an expert with an extensive understanding of coins will tell you how much it is worth.
Related: A Deep Dive Into the 2 Dollar Bill – From Pop Culture To Presidential Portraits
Sotheby's Free Coin Appraisals
The coin and medal experts at Sotheby's have years of experience and uphold the highest ethical standards. Request a free estimate or obligation-free coin appraisal.
Additionally, you may instantly get an estimate of the worth of your coin by uploading images of it to their website. If you're on a tight budget, they provide excellent options because they appraise coins for free.
Related: 1967 Quarter Value – Complete Guide
Best Coin Appraisal Website
With currency sales of over $4 billion since its launch, Heritage Auctions Coins is one of the world's most popular online auction houses. For expert evaluation services and free appraisals for objects up for auction, Heritage has numismatic experts on staff.
Heritage Auctions, one of the biggest auction houses in the US, was established in 1976. Some of the most prominent coin collections in the world have been hosted and sold on its coin auction site. The business employs numismatic specialists who can assist you in identifying, certifying, and valuing your coins.
Related: 2005 Buffalo Nickel Value
Conclusion
When selling or purchasing any coin collection, coin appraisal can be a difficult task. As a result, this article covered coin appraisal basics and its benefits.
Selling your coins at local shops and through an auction system is a good option. However, eCommerce sites provide the finest means to sell and value your coins for the best buying experience. With this information, you can easily value and sell your coins.
Attention all numismatics experts!
If you have a passion for collecting and studying coins, we want to hear from you! Craftbuds seeks knowledgeable numismatic experts to contribute their expertise to our content.
Writing new articles
Reviewing and fact-checking existing articles
This is a paid opportunity!! Apply Here