Understanding the value of a coin is more complex than referencing a price guide. After all, most publications are just that, a guide. In the modern marketplace of rare coins, many nuances and techniques are needed. Coin grading is an essential tool whenever the value of a coin is being assessed.
Basic grading can be learned, and advanced grading skills will take time to master. An understanding of the market requires the ability to understand price trends and demand. Without these tools, a coin is impossible to accurately and consistently value. 
Coin Appraisal: The Basics
Understanding coin appraisal
Coin appraisals begin by identifying the coin at hand. Does the coin have a high mintage, or is it rare and have a low mintage? Is the coin raw (uncertified) or graded (certified), and if it is graded, what company performed the grading? Is the coin cleaned or damaged? Is the coin historically interesting or significant?  Lastly, is there a need for the coin on the market, or is it plentiful? All of these questions may supersede any price guide available to you.
Factors affecting coin value
Rarity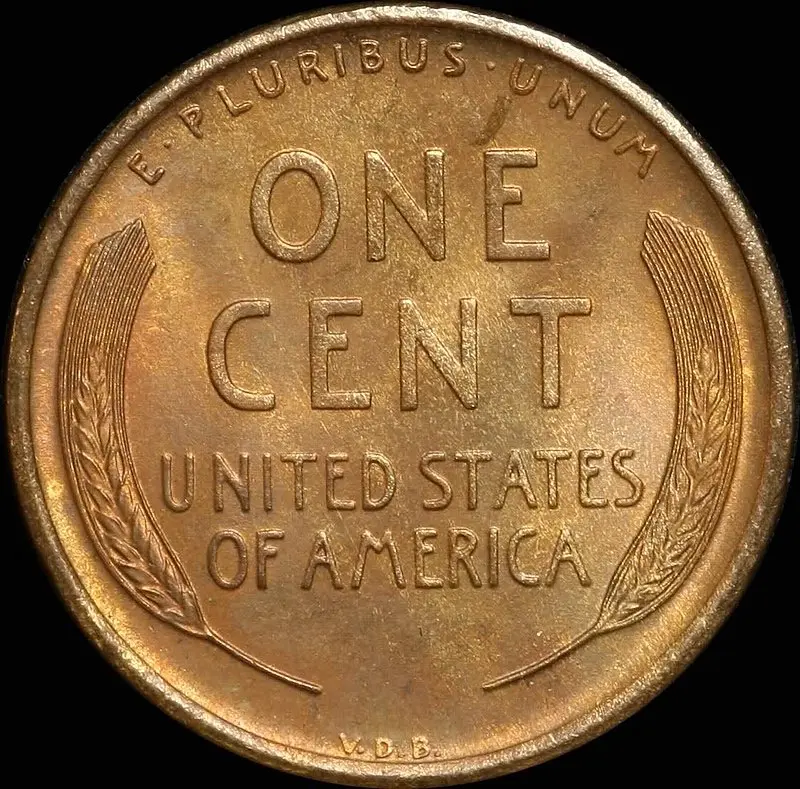 A coin can have a number of factors that will reveal mintage numbers. First of all, what is the coin? The denomination will typically be on the reverse of the coin, shown by a number or written as a word. There are exceptions to this rule, but these coins will be either from a country other than the U.S. or be very early U.S. coinage. In those situations, an expert should be consulted. "A Guide Book of United States Coins," often known as the Redbook would also be helpful, and a full review of the book will show if the coin is of U.S. origin or is of foreign origin. 
Now that you have identified the denomination of the coin, you can reference the coin by date and mint mark with your chosen guide. A few gold coins use Roman numerals for the year, and some coins can have the date completely worn off in the event of heavy circulation, so keep this in mind when establishing the date of your coin. The Mintmark will be in a variety of places, but most books, as opposed to magazines, will show Mintmark locations.
Once you establish the denomination, date, and mintmark, you will be able to establish a mintage. Some coins, like the 1909 cent, will have other factors to determine, like type (Indian or Lincoln head) and variety (V.D.B. initials or no initials). Most guides will point these varieties out on a case-by-case basis, but it is important to identify the differences when these situations appear.
Now that mintage has been fully established, you can have a general range of the rarity of the coin. For example, a coin with a mintage of over one million will certainly never be considered rare unless other factors take place, such as high grade or a variety has occurred.
Grade & Condition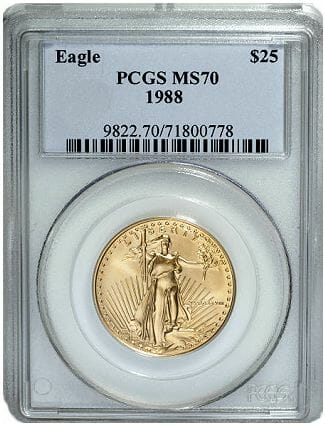 The grade and condition of a coin is just as important as rarity. A common coin can become rare if it is in a high level of preservation or, on some coins, being fully struck. Coins can be classified in a wide range of conditions. Grades exist from Poor (PO-01) to Perfect (MS-70) and everything in between.
Raw coins are typically graded by name, while certified coins are given a numerical grade. Cleaned and damaged coins should be treated differently from problem-free coins regardless of grade. A cleaned or damaged coin will not be given a numerical grade and will always be worth less.
Identifying cleaning and damage is an art in itself. Cleaning can range from a wiping from a cloth to an abrasive material vigorously applied to the coin. Additionally, damage can range from a rim bump or depression to a hole or a bend. Environmental damage also falls into this category, such as erosion of metal or porosity.
Historical significance
Historical interest is also helpful and can tie into mintages, as a historical event can cause low mintage. A very popular mint mark is the CC from the Carson City mint. Regardless of mintage, these coins always bring a premium due to the overall low mintage from that mint.
The mint has an interesting history that I recommend everyone explore for themselves. Another example would be coins dated during the Civil War from 1861-1865. While many of these coins are common, they are always popular with collectors and history buffs alike.
Demand and market trends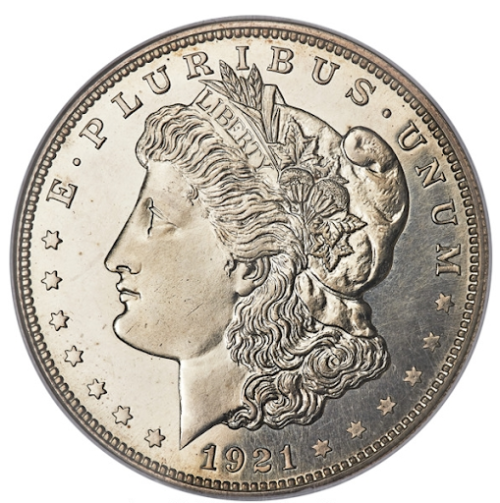 Sometimes the market needs a particular coin because of an economic change or overall interest by collectors. The 1921 Peace dollar, while considered a key date coin, is not exactly rare. Many exist and are readily available.
In 2021, there was a huge demand for the coin, and prices practically doubled. Now that it is 2023, the 1921 Peace dollar prices are lower and readily available again. Gold and silver coins can fluctuate wildly depending on bullion prices, with rarities not always being affected by these changes.
Demands come and go like the stock market and cause dealers and appraisers to need a consistent grasp on the market to make good assessments.
Grading Systems: Decoding the Language of Coins
Introduction to coin grading systems
The ability to grade consistently and accurately is one of the most important tools needed to appraise coins appropriately. Grading techniques and standards have evolved over the years. In the 19th century, it was typical for a coin to be described as new or used with no definition of quality.
This seems hard to imagine today, but no uniform grading scale has been developed. Since then, various systems have been proposed with prevailing terms like "Very Fine" and "Mint State." The clear winner was the Sheldon Grading Scale which was solidified when third-party grading companies accepted it in the 1970's and 1980s.
Grading scales and their characteristics
Sheldon Scale
When William Sheldon published his definitive work on the attribution of early cents in 1958, he presented a simple way to value the coins he was describing. Instead of valuing each coin individually, he gave a base value with a multiplier. A coin in the "Basal" condition, meaning it was simply identifiable, would be valued at a multiplier of 1. Today, this would be known as a PO-01.
A perfect coin without any flaws would have a multiplier of 70. This is the modern equivalent of an MS-70. To use his book to demonstrate this, the 1793 Chain Cent attributed to be S-1 (Sheldon 1) has a Basal value of $10. A coin graded as a 20 would be worth $200. While this valuing system is no longer relevant with the complexities of the coin market, his numbering system is essential today.
Numbering and Naming
A quick guide to the numbering system and the classic naming system will be outlined here. These are widely accepted terms used by most price guides, coin dealers, and appraisers. The numbers, abbreviations, and names are used interchangeably. The names are typically more relevant with raw coins, and the numbers are more appropriately used to describe problem-free graded coins. 
Poor (PO-01 or Poor 1)

Fair (FR-02 or Fair 2)

About Good (AG-3)

Good (G-4)

Choice Good (G-6)

Very Good (VG-8)

Choice Very Good (VG-10)

Fine (F-12)

Choice Fine (F-15)

Very Fine (VF-20)

Choice Very Fine (VF-25, VF-30, VF-35)

Extremely Fine (XF-40)

Choice Extremely Fine (XF-45)

Almost Uncirculated (AU-50)

Choice Almost Uncirculated (AU-53, AU-55, AU-58)

Mint State (MS-60, MS-61,MS-62)

Choice Mint State (MS-63 ,MS-64)

Gem Mint State (MS-65, MS-66)

Superb Gem Mint State (MS-67, MS-68, MS-69)

Perfect (MS-70)
Utilizing these numbers commercially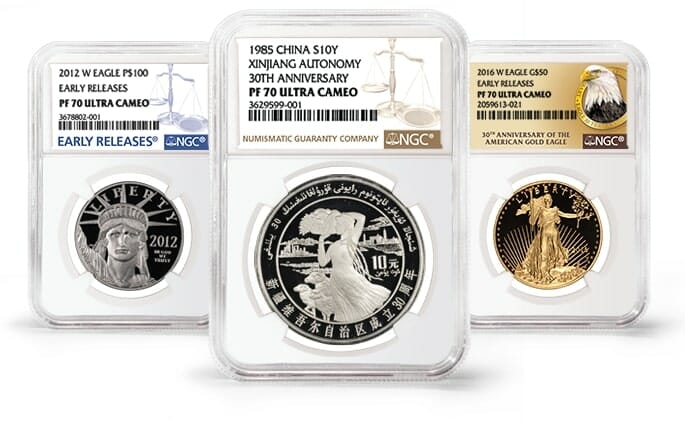 These number grades are the grades used by every major grading company. These companies include Numismatic Guaranty Company (NGC), Professional Coin Grading Service (PCGS), American Numismatic Association Certification Service (ANACS), and Independent Coin Graders (ICG). There are others, but these are the four widely accepted companies, with NGC and PCGS being the most accepted.
At the time of writing this, another company called CAC Grading, will almost certainly be included with NGC and PCGS as the preferred grading services. All of these services owe a debt to the foundation created by William Sheldon.
NGC New Grading Scale
NGC is currently experimenting with a new grading scale from 1 to 10, as sports cards are graded in this way. They are differentiating this with a branch of their company called NGCX. At this time, only modern coins typically collected in mint state condition are being graded this way. To translate, an MS-69 would be equivalent to an NGCX 9.9, and an MS-70 is equivalent to an NGCX 10, with the pattern repeating to MS-60 being an NGCX 9.
Coin Appraisal Methods: A Comprehensive Approach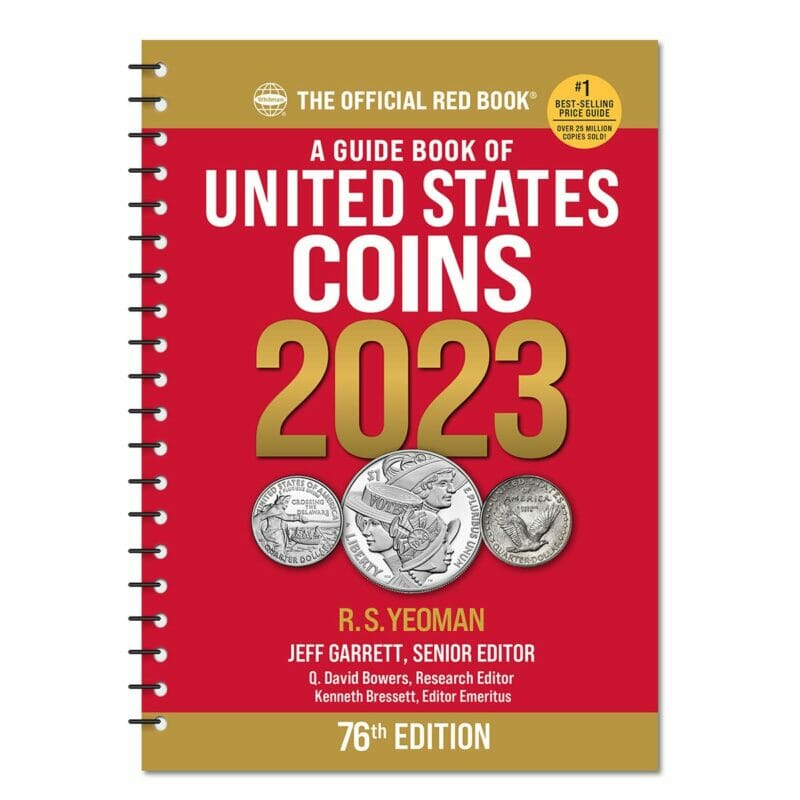 Self-appraisal techniques
Merriam-Webster defines appraisal as a valuation of property by the estimate of an authorized person. Sometimes it is not convenient to find an "authorized person", and sometimes you need a basic understanding of what you have. Lots of resources are available that anyone can access and can assist in valuing coins. With that said, experience is one of the most valuable tools in the appraisal process.
Examining coin condition
Many price guides are available, with the best known being "A Guide Book Of United States Coins" by R.S. Yeoman. This book, better known as the Redbook, is a retail price guide that has been the standard catalog for US coins for over 75 years. This book is extremely helpful in regard to basic appraisal. There are basic descriptions of every US coin minted, basic guides for grading circulated coins, and a price for each coin in each basic grade.
Other similar books exist for world coins and paper money. Completed auction records are also incredibly helpful and can be easily accessed through eBay and Heritage Auctions. These, of course, are guides, and each coin has to be considered for what it is and not just as a listing. It is not enough for a coin to be of the same date and mint mark but to also have a similar state of preservation and condition.
Grade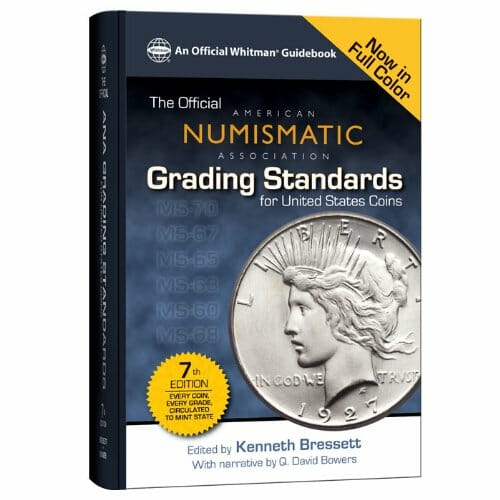 When analyzing a coin for condition, more than one factor comes into play. You have to be objective, removing bias of value or personal opinion. Circulated coins can be categorized by remaining details and sorted in that manner. A very basic guide is in the Redbook, but more complete guides exist like "The Official American Numismatic Association Grading Standards for United States Coins" edited by Kenneth Bressett. Alternatively, PCGS Photograde is available on the PCGS website or the PCGS CoinFacts app. High-resolution photos from coins graded by PCGS are available for free that prove to be helpful by allowing you to compare your coin to coins already graded by a major third-party grader.
Experience is still essential to understand some of the nuances of strike, wear, and how they affect the appearance of coins. Uncirculated coins are strictly free of abrasions or signs of circulation and are harder to grade simply by photos. Coins that are truly uncirculated can vary wildly in appearance and can be deceiving to the untrained eye.
Preservation
Technical grade alone is not enough to assess the condition of a coin. Damage, cleaning, eye appeal, and color are just as important. Damage and any cleaning will result in a coin receiving a detailed grade if submitted for grading. Damage can come in many forms, including but not limited to; scratches, rim bumps, holes, being bent, environmental damage, and repairs or attempts to fix an existing problem.
Cleanings can also occur from trying to remove a spot or make something less noticeable, but they are typically done to improve the eye appeal based on the owner's standards. A cleaning typically results in hairlines, polished surfaces, or simply an unnaturally bright appearance.
Most collectors want a well-preserved coin, and some will avoid buying coins with any of these problems. Eye appeal and originality are the most sought-after qualities in any grade. Searching for coins with original surfaces and an attractive appearance can be just as hard to find as a scarce, dated coin. Surviving so many years without damage and with eye appeal can make a big difference in value from one that has been cleaned. 
Last, color falls into the same realm as eye appeal but can be handled separately. Copper coins start their life as bright red and slowly fade and darken as time goes on and come in contact with humidity, handling, and other factors. When it comes to collecting copper, more original red is always better. Silver coins, on the other hand, oxidize over time under similar conditions as copper and tone in a wide spectrum of ways.
Everything from yellow to rainbow to black is a possibility for silver coins in the right circumstances. Natural silvery white is always popular and desirable, while a dark, black coin is usually passed over. Colorful coins, on the other hand, can bring multiples of the prices that natural white coins bring. These colors can be artificially added, so experience is necessary to tell the difference. I cannot emphasize enough how important originality matters. There are many ways to manipulate coins to fool inexperienced collectors.
Trusted professionals can usually see through these tricks of the trade and help guide in evaluating coins. No one is perfect, and mistakes happen, but experience cannot be understated. Choosing a professional to work with will depend on your long-term needs. You should also have confidence in such a person's ability. Not all professionals are created equally.
Professional appraisal options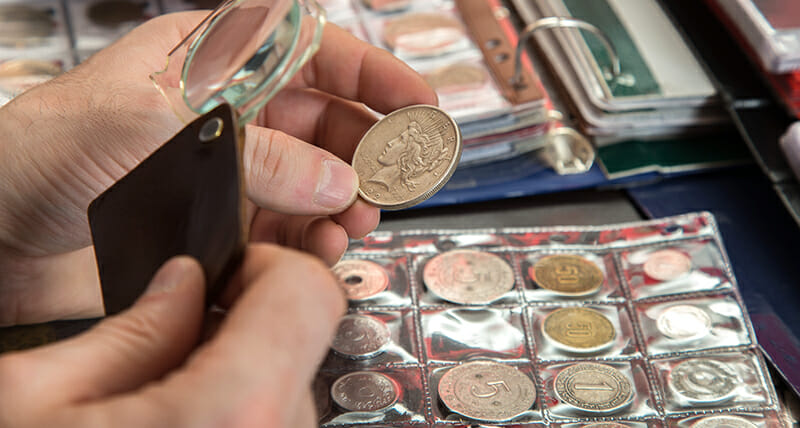 Coin dealers
Coin dealers can be found across the whole country and have many different approaches to business. Some strictly have buying locations, some have retail showrooms and service collectors, and some work on an appointment basis only. The one thing all of these people have in common is that they buy and sell coins. Some will not offer appraisal services, but many will on request. Most dealers perform appraisals hourly but are usually happy to give a verbal opinion on a single coin.
It is important to clarify if you are seeking an appraisal for liquidation or insurance value, as the appraisal will typically be handled much differently depending on the need. Opinions can vary from dealer to dealer, and some dealers may value some coins more than others based on their particular needs. For example, a dealer may not value a modern coin highly simply for the fact that they do not deal in modern coins. Before approaching the potentially long process of an appraisal, get to know your dealer and feel confident in whom you are working with before committing.
Third Party Grading
Third-party graders on the other hand, only give opinions of conditions that can be more easily translatable into value. They do not make offers to buy and have no retail outlets. These are primarily faceless companies that offer services of opinion on a coin-by-coin basis.
Each coin is graded, encapsulated, serial numbered, and registered. They charge per coin based on tier of value, and all additional services are extra. Despite the expense, millions of coins have been graded and have helped the hobby immensely by putting a mediator between two people performing a transaction.
Coin Grading Process: From Raw to Certified
Steps in the coin grading process
Examination and authentication
All major grading services have a basic process for handling coins for grading. They have many responsibilities before encapsulating a coin. These include authentication, attribution, grading, and assessing for problems or damage. The ability to recognize mint errors and proper identification of those is also essential.
Assessment of physical condition
When coins arrive to a third party grader, the coins are entered into their system based on the submission form. The coins are then visually examined and documented accordingly. Some coins may need added attributions such as "Arrows" or "No Arrows" in the case of the 1853 and 1873 silver coinage or type in regards to transitional year coinage like Barber type to Mercury or Standing Quarter.
More advanced attribution can be performed for a fee if applicable such as Repunched Dates, Doubled Die Varieties, and the wide variety of errors that occur. Last, before grading is performed, authentication takes place. This is where the coin will be examined for manipulation of the coin like removal or added mintmarks, or to see if the coin itself is counterfeit as a whole.
Assigning a grade
Next, depending on the company, three graders will examine the coin and form a grade consensus. Grading is an art and not a science. Opinions can differ, and characteristics can be open to interpretation. The graders at these facilities have years of experience with thousands of coins, so the multiple graders are in place typically for consistency, more so than any significant error.
Besides the technical number grade, these graders are also responsible for identifying signs of cleaning, environmental damage, or any other reason that would cause the coin not to be designated a straight number grade. These coins are called "Details" coins and trade for a discount on the secondary market. For this reason, it is important for these issues to be identified.
Finalizing
Once all of this data is collected, a finalizer approves the grade, and it is off to encapsulation. Encapsulation is when the coin is sealed in plastic with paper documenting its grade, type, and authentication. The coins are examined one last time in quality control and then shipped out to the original submitter.
Importance of third-party grading services
Benefits of coin certification
Certification is a thorough process that has been refined for over the last 50 years. Since the early 70s, third-party graders' service has given buyers confidence even though coins graded by lesser-known graders can cause problems.
Coins that are graded are typically easier to sell and recognizable by professionals and amateurs alike for their value. It has made the hobby safer and more approachable by new collectors as well as helped ward off unscrupulous sellers by giving a third-party opinion for every transaction with that coin.
Trusted grading companies
With that said, not every grader is reputable. It is important to do your homework before buying a coin. As a dealer, I trust NGC, PCGS, CAC, and ANACS to handle my coins. I have not done business with ICG, but they are also accepted by most as a major third-party grader. 
Lesser known companies
So many "basement graders" have little to no reputation. They may be too generous with their grades or may be oblivious to certain types of cleanings or damage. It is recommended to only buy coins in holders that you can recognize and trust. That is not to say that you shouldn't buy a coin in an "off-brand" holder, but you should focus on the coin in the holder and not the label when considering the purchase.
Fake holders
It is also important to note that counterfeit holders are being made, and experience is still necessary to ensure a safe purchase. Trusted third-party graders have websites that allow you to check the serial number on your holder for authentication. Makers of these fake slabs are always trying new techniques, so it pays to be vigilant. If it's too good to be true, it probably is. Buy from trusted dealers until you are comfortable with your own expertise. 
Selecting the Right Appraiser and Grader
Factors to consider when choosing an appraiser
Finding one may be a daunting task when searching for professional help in evaluating your coins. Not all appraisers are created equal, and discretion is advised. All appraisers can only offer their opinions, but how they shape their opinions is what you should be most interested in. 
Experience and expertise
It's common for professionals to throw around how many years they have been in the business. Phrases like "25 years in the business" or "100 years of combined experience" are often tossed around and proudly displayed on advertising material, which is completely understandable. In a fast-paced market, it is an incredible achievement to be in business for any length of time, especially in a specialty market like numismatics. 
The old saying "practice makes perfect" comes to mind, but I believe "perfect practice makes perfect". Does it matter if you have done something wrong for 25 years? Dealers who are able to specialize or are highly skilled in their craft should be of great interest. Specialized items should be brought to specialists and not just any dealer for examination, and consistent assessment is a must.
Professional Affiliations
Some dealers are able to obtain business endorsements by working with other major companies. These dealers must meet requirements set by the larger company to receive these statuses. Third-party graders will grant dealers special authorized membership by meeting special requirements. These include years of business and industry approval from dealers already authorized. 
Other memberships include guilds or exclusive dealing rights like Professional Numismatics Dealers or "PNG" and RoundTable Trading. These also require background checks and business requirements. Any of these affiliations should help add confidence to your transaction with such a dealer.
Other affiliations like club membership should not carry the same weight. Anyone can become a member of "American Numismatic Association" or ANA and other acronyms associated with the many numismatic collector groups worldwide. They may give insight into their specialized area of dealing, but no vetting is required.
Reputation and reviews
Reputation is everything in a business. In regards to a service, other people's opinions matter. Some people are easily identifiable as being notorious, while others quickly receive praise for being reputable and reliable. With a little patience, you can ask other dealers or local collectors about another dealer and get a good idea of their reputation.
You will always meet a customer who would refer to some dealer as a crook. Reviews aren't readily available unless the person has a physical location, and even then, internet reviews aren't perfect. It's so easy for someone to leave a bad review and just as easy for someone to fake good reviews. It's best not to look at the stars and see what someone says about the dealer. People will freely share their opinions when asked.
One thing you can find on the internet are dealers that have been vetted by third party graders and dealer associations. These dealers are in good standing with other dealers and associated groups and will typically be reputable businesses. These groups, like NGC and PNG, can be searched by state and even specialty. Lastly, a reputable dealer will always be happy to show his face.
Evaluating grading service providers
Numerous grading services are commonly recognized by their acronyms and are often the subject of discussion by amateur collectors and experienced dealers alike. Just like any service, there are pros and cons to any of them.
Reliability and reputation
Reliability and reputation are among the most important parts when choosing a third-party grader. Like your local mechanic or dry cleaning service, you want to ensure the service is done accurately and with accountability. Reputation goes a long way in this industry, and results matter. 
One way to review this is to see what major auction companies and dealers will use to grade their coins. NGC and PCGS are among the most recognizable brands in coins. They pride themselves in encapsulating some of the most expensive coins in the world.
A review of any major auction will reveal most coins are encapsulated by one or the other. In addition to this, eBay will only recognize grades from NGC, PCGS, ANACS, ICG, and they will certainly accept the new CAC holders that will come on the market later this year. I would advise against submitting to any other company for those reasons.
Turnaround time
Not only do we want reliability as consumers, but we want it now! Turnaround times depend fully on the company's current efficiency and the tier selected. When paying for " express ", you can typically have a coin returned within a week of delivery when paying for "express".
In contrast, "economy" can take six weeks to three months or more! I have not done business with ICG, but NGC is typically the fastest of the three remaining accepted by eBay. This may and will change as time goes on, and the grading services will post turnaround times on their website. Events from the pandemic and the heightened interest in numismatics are the cause of these slow speeds, and it is hard to say when they will change.
Secondary Market Appeal
A critical aspect that has made NGC and PCGS the must-have holders is the fact that they are serious about their competitive registry sets. A high-grade example of a common coin will command significantly different prices due to the fact that part of the value is in its effect on a registry set.
A "top pop" coin can change someone's position in the registry tier and can cause a bidding war when such a coin comes to auction. Even if someone does not have a registry set, some collectors only want one holder or another to enhance the uniformity of their collection. I can account for that more than once; sales have fallen through because "it's not the right holder." This shouldn't be treated as the norm, but demands make the market and should be considered.
Personal Preference
Ultimately, if you intend to keep the coin, what makes you happy and what fits your needs is important for your long-term ownership. You may like how one holder looks compared to another, or you may want to choose one based on the company's additional services.
For example, ANACS attributes more varieties than PCGS and NGC. PCGS offers its gold standard digital TruView imaging linked to the holder, and NGC is the only grader to offer the "Star" designation for superior eye appeal. There are many good reasons for one service over the other, and exploring these options for you is good.
Coin Appraisal: Tips for Accurate Valuation
Examining key factors affecting value
A coin in itself has many distinct factors that can separate it from a coin of similar appearance. The basic appearance can be standard for generations. Just think of the common cent that has proudly displayed essentially the same portrait of Abraham Lincoln for over 100 years. The cent in your pocket with a couple of differences can cause excitement and uproar at an auction.
Dates and Mintmarks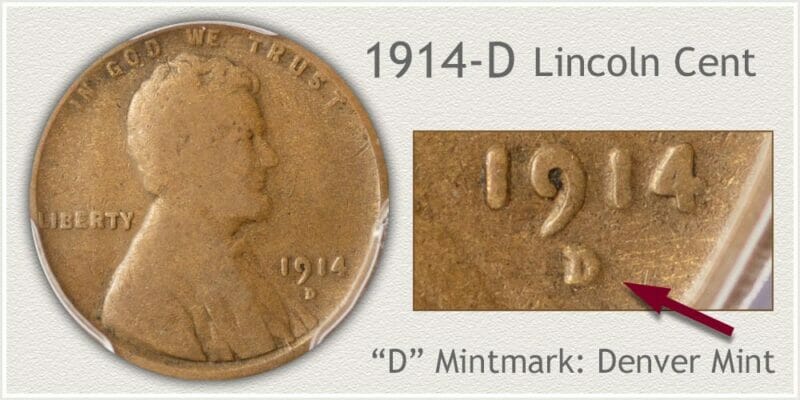 A quick look at a price guide will show that coins are not simply priced by date but by date and mintmark. With a few exceptions, a date or a mintmark do not have value in themselves. Each combination should be treated as a unique coin with unique characteristics. To use the Lincoln cent again, the "D" mintmark for the Denver Mint has little significance, and you may have one in your pocket this moment.
Additionally, the 1914 Lincoln cent as a generic item is common, with over 80 million being minted. When you combine the two, though, you have a low mintage cent that people covet and consider one of the keys to the Lincoln cent series.
This combination of mintmark and date is so popular; that people have gone as far as to manipulate coins to make them appear to have such a combination. This is an unethical practice, but it should give a perspective of how important understanding the relation between the two happens to be.
Errors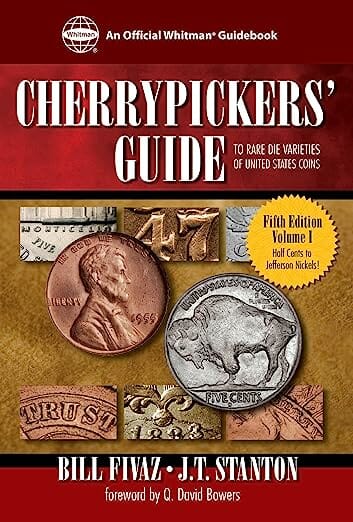 With the huge amount of coins that have been produced over the years, many observable errors and varieties have been produced. Errors can occur in all shapes and sizes. The more significant the error, the more desirable it tends to be. A very minor error or one that occurs frequently will be glanced over or sold for a small premium.
Collectors always prize catastrophic errors; eye appeal or observable distortion from a normal coin will bring multiples of the typical value. There is no hard and fast rule for pricing errors, but a basic guide is in the back of the Redbook. It also contains a guide that helps classify errors.
Other basic guides exist, and further reading can be found in Combined Organization of Numismatic Error Collectors or "CONECA". There is some overlap between errors and varieties, but the best way to think of it is that an error happens randomly while a variety happens repeatedly.
Varieties
Basic varieties exist in the Redbook, but varieties can be as advanced as you can imagine. Anything that was part of the die when the coin was struck will imprint on further coins struck by the same die. Books like "Cherrypicker's Guide to Rare Varieties Of United States Coins" by Bill Fivaz and J.T. Stanton and "Strike It Rich With Pocket Change" by Ken Potter and Dr. Brian Allen cover the gambit of 20th and 21st-century varieties. They have basic price guides, and the varieties recognized by third-party graders should have more information on pricing.
More advanced varieties also exist with coins like Morgan Dollars called VAMs and with Capped Bust Half Dollars called Overton varieties. With these types of coins, the goal is to identify and attribute every die that was used to produce these coins. This is truly a rabbit hole you can get lost in but can prove to be a fun and challenging aspect of collecting. Again, there are attempts to make price guides for these coins, but it is difficult with so much information needed to make them accurate. 
Condition of the coin
Examining and determining the condition of a coin is much more difficult than establishing the other elements already discussed. It is very subjective and requires a good eye, good light, and good magnification, as opposed to a book alone.
There are guides to help teach and assist with grading and techniques, but it should certainly be considered a skill. All types of coins are graded on the same scale, but the cues for one grade to another can significantly differ. These nuances will be apparent as you refine your skills.
The ability to discern between damage and varieties of errors is also an important part of understanding the condition. A cleaned coin, to the untrained eye, may look uncirculated, and porosity may be mistaken for a natural appearance. There is no substitution for experience in this area of evaluating a coin.
Utilizing online resources and databases
For years, collectors and dealers have relied on books and other publications to value coins and their many idiosyncrasies, but with the advent of the internet, there are more tools than ever. Auction records are easier to compile in one place, people can quickly share ideas and results, and access to information is more freely available. 
Price guides

Publishers and websites such as Graysheet have begun to compile and issue regular price guides for varieties. This is a revolutionary achievement for the hobby as these coins are easier to value and add interest to varieties. Someone that is new to the hobby can now look at these price trends and more confidently buy and sell attributed coins. 
I predict more and more of these types of guides will become available as time goes on, but it takes an incredible amount of work to make it happen. The third-party graders are also able to provide current and accurate data on how many coins are certified by type, date, grade, and even variety in appropriate cases.
This gives a census of how many of a particular coin are out there and how easy or difficult it would be to obtain one. With this, auction records are traceable by the certified coin's serial numbers, and that info can be traced.
Auction results
Auction records are a wonderful thing for an appraiser. They give you live data of what is selling, how much it sold for, and how recently it sold. They are used daily by dealers nationwide and are an invaluable resource. Being able to see what someone was willing to pay gives insight into what something can be expected to sell for in future transactions. This is, of course, not an exact science; other factors that are part of an appraisal still need to be kept in mind. Regardless, it certainly helps to make confident and strong offers.
Online forums and communities

 
The internet is also full of forums for discussing anything you can dream up. Enough of these to fill your imagination are strictly dedicated to coins. Whether it is on the websites for Facebook, Reddit, PCGS, NGC, Coin Community, MyCollect, you name it, someone is talking about coins.
And it's not simply coins, but there are specific subgroups discussing varieties, particular types, grades received by third-party graders, third-party graders themselves, and anything imaginable. This information, while moderated, should be treated like friendly opinions.
That said, there are some real experts willing to chime in on these forums.  Even if you don't participate, reading some of these forums for information that may not be readily available in books may be helpful.
Coin Grading: Techniques for Precise Assessment
Understanding the elements of coin grading
Think for a moment of a time you were looking to buy a car. You look at it from every angle, checking for any flaw. You examine the paint, look for dents, check for stains or damage to the interior, mileage, and wear, and of course, you did thorough research. This kind of detailed inspection is required for grading, just on a smaller scale. It's always a good idea to use an appropriate magnifier to help observe all the small details.
Wear and preservation
Coins, in the most basic sense, are just metal discs with raised areas. Some are made of softer metal than others, but all of them are subject to wear as soon as they come in contact with other materials. Even the lightest friction can cause a coin to be deemed circulated. Wear usually begins at the highest point of the coin, and mint luster will disappear as more wear and handling occur slowly. Eventually, with enough circulation, a coin will be just a disc again.
On the other hand, uncirculated coins have been protected in some form or method so as not to be exposed to wear and handling. One of the most important things a grader can learn is the ability to discriminate between a high-grade and a truly uncirculated coin with light wear. Coins that are uncirculated are graded based on lack of contact marks and eye appeal.
As coins are made, they are subject to banging and beating from other coins as they are bagged, shipped, and thrown around. Poor long-term storage can also cause detracting appearances like fingerprints, unattractive toning, and hazing. The difference between grades can be an obvious bag mark or an unfortunate fingerprint.
Surface quality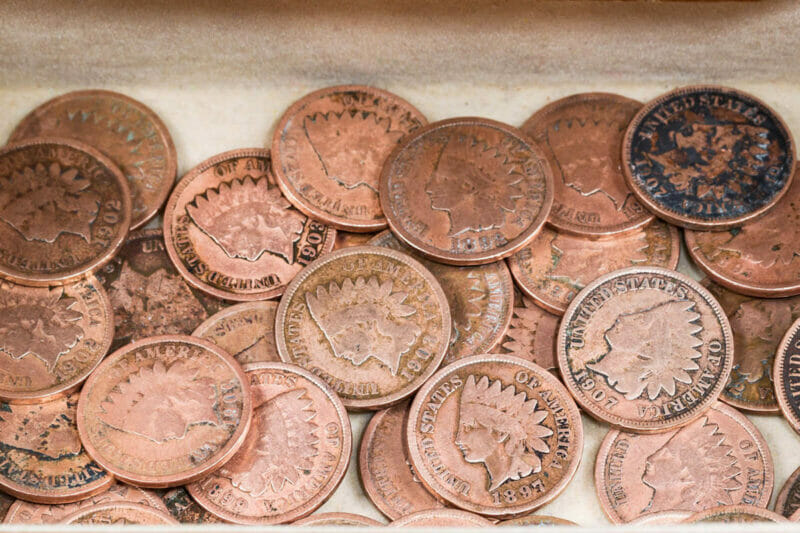 Even circulated coins can suffer from poor surface quality. Copper coins are notorious for porosity and corrosion even when they aren't exposed to outdoor elements. Coins can pick up significant marks from being shuffled in pockets, misused, or beaten around for years in bags from bank to bank.
All coins in a particular grade aren't created equal. We can use a car for comparison. Think of two cars with 50,000 miles. One has been garage-kept and regularly serviced, while the other has been driven through salt and rarely serviced. Just because a coin is Almost Uncirculated doesn't mean it's nice. Proper preservation also adds to eye appeal, which is always desirable.
Strike and details
Beyond that, some coins of the same type don't have as much detail as others to start with. Mercury Dimes and Franklin Half Dollars are notorious for weak strikes. Some dates and mint marks are characteristically worse than others. Coins exist where it is extremely hard to find an uncirculated coin with all of the fine details like bell lines or bands.
This is important to remember because lack of detail doesn't always mean it is circulated. Wear and luster will be apparent even on a weakly struck coin. Of course, even though a weakly struck coin is uncirculated, doesn't mean it is as desirable as a fully struck coin. Fully-struck coins will always bring a premium over weakly struck coins.
Utilizing grading references and visual aids
Many grading guides are available, some focus on verbal descriptions, and some utilize images to assist in grading. Most visual guides will mainly address wear patterns seen on circulated coins with an overview of uncirculated coins. Weakly struck coins can wear differently, and uncirculated coins can be difficult to grade, even with visual aids to the untrained eye.
Coin grading books
Many different books have been published with the advent of third-party grading to assist in guiding people. Third-party graders have even published some of these and can be a huge asset when learning to grade. The large selection of grading guides available should make it easy to find one. Try different ones to see what works best for you. Used ones can be found very inexpensively, but newer editions are recommended. This is solely for the fact that more recent printings typically have better photos than what images are available in some of the older books.
Comparison photos and examples
Speaking of photos, sometimes the best way to learn is visually. Actually, seeing what a coin in a particular grade should look like can speak more words than a written technical analysis of a grade. With digital photography, high-definition color photos are available in books and online for you to see and can make comparing one coin to another easy.
I recommend going to coin shops and shows and looking at certified coins, but with color photos, you can accomplish a lot at your own home. Having access to multiple coins in the same grade will let you discern between some idiosyncrasies like strike and planchet quality. The more coins you see, the better grader you will become.
Common Appraisal and Grading Mistakes to Avoid
Overestimating coin value
It is easy to be biased when valuing a coin. We always want our items to be valuable and worthy of desire. It is simply human nature. The problem lies when we expect others to see the same value that we do without knowing how to value it ourselves. It is also easy to get caught up in news articles, high prices presented by websites, and high retail price guides. Do your due diligence and be open to disappointment if the event arises.
Ignoring subtle flaws or damage
A scarce coin can be ruined by too much wear, being cleaned, or having various damage. The potential value of an early date or a rare variety can be ruined when any of these factors are present. A common mistake is perceiving damage as an error or variety. 
Coins are tortured with so many strains and stresses that damage can come from anywhere. This may lead to an unusual appearance, but it is just damage unless it happened at the mint. Porosity and environmental damage plague copper coins, and an old cleaning can prevent a coin from bringing values that it would otherwise deserve. Residue and other problems from poor storage can be an issue, too, such as PVC contamination or blackening on silver coins. Remember to be objective when evaluating a coin.
Relying solely on visual assessment
A coin appearing rare is not enough to make it rare. Research and study have to take place, and a second opinion can prove to be helpful. Third-party graders are an important part of this as impartial entities that can assist the fair trade between collectors and dealers.
The Importance of Coin Preservation
Why preservation matters

 
A coin is a metal object that does not heal or recover. This may be common sense, but considering how old some of these objects are and how well they have been preserved should carry some weight. Many of the most valuable coins are older than any living person today. These objects have been passed from generation to generation. We are custodians of them and are responsible for preserving them if they are to make it to the next generation of collectors.
Proper storage and handling techniques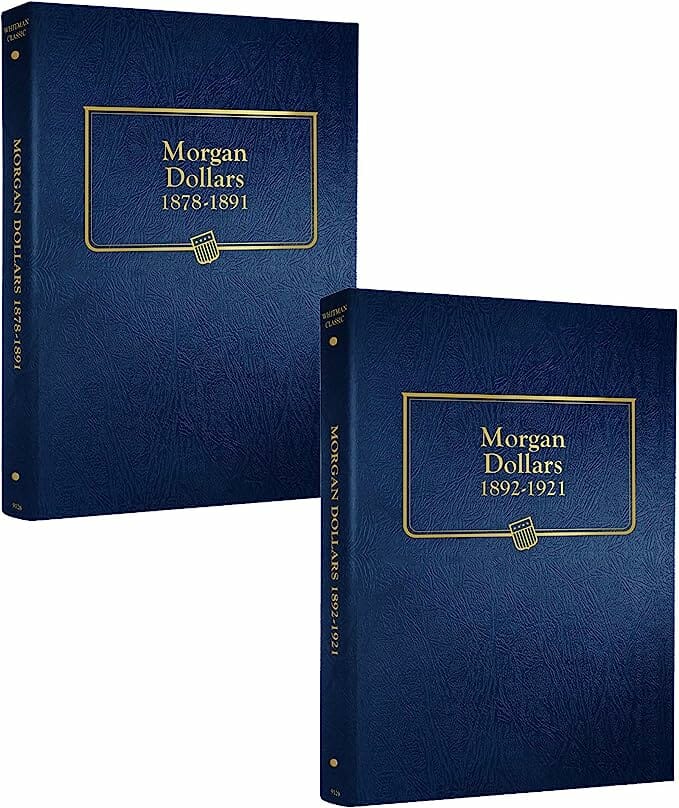 The biggest enemy of coins is moisture or humidity. Coins should always be stored in a dry, cool area. Humidity can alter the color or appearance of metal and can cause proof coins to haze and become cloudy or less reflective. Additionally, humidity can cause paper or fabric coin holder coins are stored in to grow mold or mildew. Always keep your coins in a dry area and use dehumidifiers or similar products if that is not possible. 
Direct sunlight can also be destructive, causing unwanted toning. Unsurprisingly, this means the best place for your coins is a nice dry safe.
As for individually storing coins, 2×2 holders are commonly used, as well as coin albums. I recommend coin albums with inert pages and double-sided clear slips like Dansco or Whitman Albums. Coin folders that you push in from one side are okay for inexpensive coins but are not the best long-term storage option. Coins can also fall out of folders, leading to unforeseen damage.
Clear coin flips are also popular, but they are not recommended for long-term storage. There are safe flips with inert plastic, but flips made of PVC can cause long-term damage. If you cannot tell the difference between the two or it is not labeled on the package, it is best not to use them long-term. 
Of course, third-party graded coins are safe in their air-tight holders; keeping them in a cool, dry place is still a good idea. Last, the age-old demand of all collectors is to hold a coin by the rim. Touching the face of a coin with your fingers can cause permanent fingerprint marks. It is good to practice holding a coin by the edge on inexpensive coins to get comfortable and confident holding coins in that way. With this information, you will be on your way to preserving your collection for the next generation.
Nuances of different metals
Coins are typically made of three basic metals; copper or bronze, silver, and gold. Newer coins are often clad in nickel, but nickel is relatively unreactive, and long-term damage hasn't been an issue like older coins. Copper, silver, and gold have unique properties, and it is worth discussing how they react to understand better what condition a coin has been in before we owned it.
Copper and bronze coins
Copper is the most reactive of these three metals. When a copper coin is first minted, it is bright red. You can literally breathe on a copper coin the wrong way, and it will change appearance. An observable phenomenon would be a red copper coin with black specks. This can be the result of someone talking over the coin and moisture from the mouth landing on the coin. 
With that said, it is easy to understand why red copper is desirable. If a copper coin is cleaned, it can have a red appearance, so it is important to know the difference between a cleaned and uncleaned copper coin. Copper is also susceptible to corrosion. Copper that has existed in acidic ground can become porous and is considered a problem for collectors.
Silver coins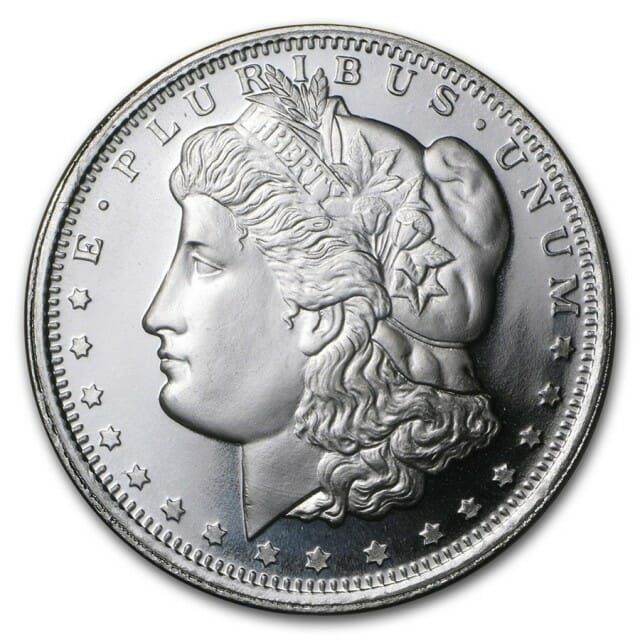 Silver, on the other hand, is much more resilient. A copper coin can be removed from the ground with little signs of environmental damage. Silver is very susceptible to oxidization and results in toning. A chemical reaction occurs when the bare silver comes in contact with the air, causing the metal to change color. In severe cases, silver can turn black and almost crusty in appearance.
In rare cases, silver can turn beautiful colors. Deep greens, blues, reds, the whole rainbow is possible and is very desirable to collectors. Many of these coins are Morgan Dollars stored in sulfur-rich bank bags, resulting in what collectors call bag toning. Some unscrupulous people try to take advantage of this and artificially tone coins. If you are unsure if the color is natural, it is best only to buy certified toned coins to protect yourself until you can tell the difference.
Gold coins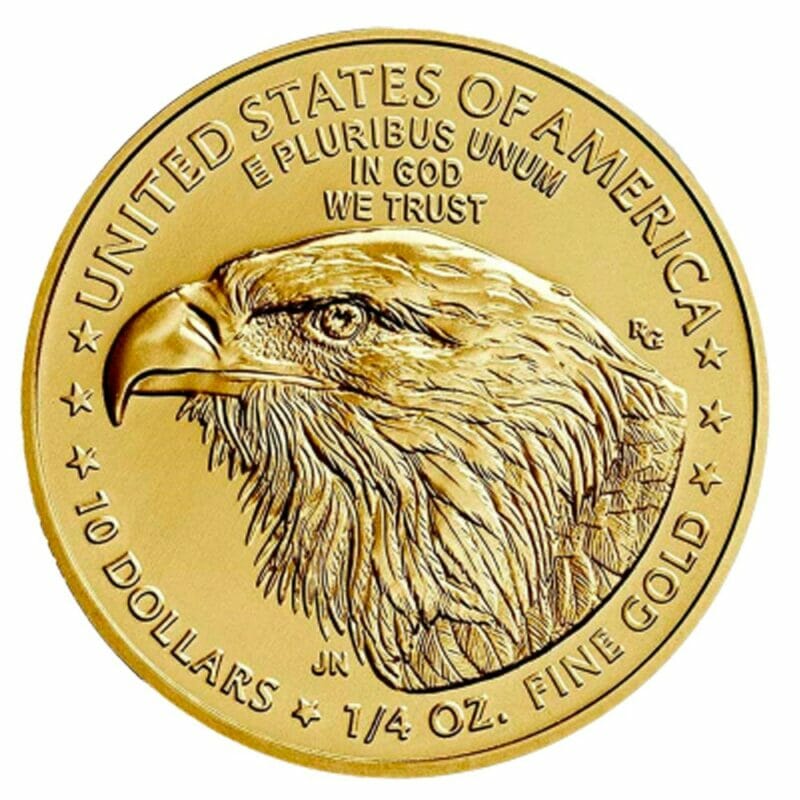 Last is everyone's favorite noble metal, gold. Gold is relatively unreactive and does not significantly change color when circulated. Cleaned gold coins will have shiny, reflective-like new jewelry instead of the lustrous or matte appearance that gold coins normally exhibit.
Gold coins are 90% gold and 10% copper to give them durability, so you will occasionally have a phenomenon called copper spots on uncirculated gold coins. It could be just one spot or many, but it is just a result of the metals not being fully mixed when the planchet was made. This can be considered undesirable but also a good marker for an original, unaltered coin.
Understanding Market Trends and Value Fluctuations
Factors Influencing Coin Market Trends
The coin market is like any other market in which goods trade hands. You will see stock market trends in the news and in publications; even the posted gas price can change more than once daily. Anything that is a limited resource has a price someone is willing to pay. 
Wheat cents that are as common as sand commonly trade for a couple of cents each, while rare coins can vary wildly in price depending on the current needs of deep-pocketed collectors. This is something where no real rules exist, and the market can be affected by so many different aspects. Outlined ahead are some of the many examples and scenarios that can cause value fluctuations.
Collecting trends
Dealers may be market makers, but collectors set the market. The market is willing to bear whatever collectors are willing to pay. Coins are well documented by the government of how many are made, and third-party graders help give insight into how many have survived and what level of condition is available.
 A coin that has newly been graded and has been recognized as the highest-graded example will bring a huge premium. This will be highly desirable to collectors looking for the finest known examples. The previously highest grade example may have less interest and decrease in value. 
Coins that are common, on the other hand, are sometimes traded in bulk quantities and have a set wholesale price amongst dealers. They will not fluctuate too much unless a large quantity is suddenly needed or the value of the metal has caught up to the value of the coin.
Economic factors
Being that coins are meant to be used in an economy, it is easy to understand that the economy will drive market prices. During times of financial uncertainty, people tend to look at precious metals to protect their assets. Coins being made of precious metals are sought as a hedge, and a high demand means dealers can charge a higher markup to help keep up with such a demand.
Additionally, the value of the metal may increase above what the coin was previously being sold for. The combination of these two factors can cause an explosion in price and a disappearance of supply. This can happen in reverse. When prices stagnate and interest drops, the supply can replenish, and prices can drop accordingly.
Truly nothing is guaranteed in a free market. Besides interest in precious metals, global events like we saw in 2020 can greatly affect economies and markets. People had free time that they had never had before, and some people picked up old hobbies or started new ones altogether.
Coins were bought in large quantities, both common and rare, from people who were previously not in the market to buy. Coins were bought to finish albums, and other coins were bought as investments in the same way someone would buy a painting. This can come and go, but it wasn't the first time this has happened, and I doubt it will be the last.
Numismatic events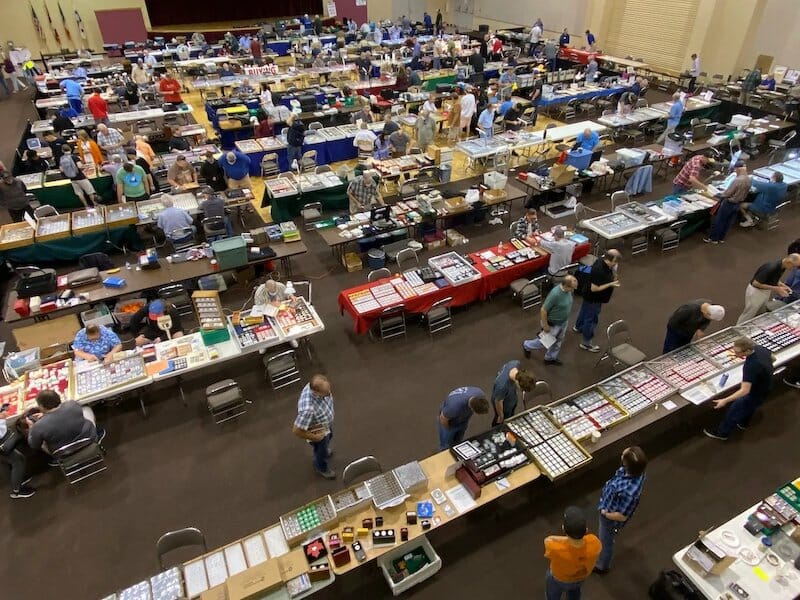 Numismatics in itself can accelerate a market too. An example of this was in the 1980's. The advent of third-party graders caused a chain reaction and created a new market. By creating a serial numbered register of coins and grades, they were viewed as tradable asset like a stock or bonds.
Companies capitalized on this and traded coins based on numeric grade to investors as well as hedge funds holding them as assets. Prices eventually corrected as more and more coins were graded, but it had a huge effect on the market and helped produce confidence in the value of certified coins.
The mints will also create buzz by producing low-mintage coins that are quickly absorbed by the market. Coins with special finishes or mint marks have driven interest in the hobby by creating ready-made rarities if you are able to buy them when they are issued.
Some coin issues sell out in 5 minutes simply because so many people are eager to buy them at launch. People celebrate the victories of obtaining one and can sometimes represent a profit. Not every specially minted coin is a winner, but it's a gamble many are willing to make.
Monitoring coin market values
Online price trackers
Tracking these prices can be an undertaking, and various companies make it their business to do so. PCGS, NGC, and CAC have user-friendly price guides on their websites that can assist in the retail pricing of coins they have certified. Various websites also offer their opinion on the current price of coins. I say opinion because it is good to keep in mind that any written guide is just that, a generalized observation of a coin's trending price.
One of the biggest and most respected sources is the Coin Dealer Newsletter, better known as the Graysheet. This is what most dealers use as their first reference for coins. The company also makes a retail guide that they issue known as the Collectors Price Guide. These resources are available on their website or app. These are both available as a subscription.
Numismatic publications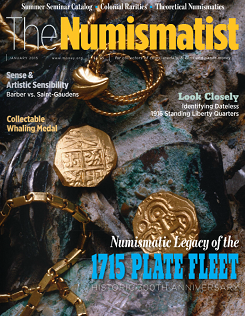 Graysheet also publishes both its price guide and newsletter. This is a way to circumvent the subscription service if you wish to make a one-time purchase of their periodical. Caution should be taken, though, with any published numismatic guides. Prices can change daily, and even the best publication can become stale. Some technical numismatic books do not have price guides in an attempt to be perpetually relevant.
The Redbook is one of the most affordable and widely sold retail price guides and is printed every year. In a fast-paced market, even a current book can be out of date. Monthly and even weekly magazines such as Coin World and The Numismatist are printed. They can be received on a membership basis, on a subscription basis, or at a newsstand that sells these kinds of periodicals. 
Like before, anything tracking trends should be treated like a guide, not as gospel. Many nuances can affect the price of a coin beyond the guide.
Selling Your Coins: Timing and Strategies
Determining the right time to sell
When to sell a collection is going to be a different answer for everyone. Is there an important expense coming? Is this a collection you inherited and want to cash out? Are you a lifelong collector without a family that understands the hobby? Is the market at its peak? These are all questions that you will have to answer for yourself. What
I can offer that you should personally feel confident that it is the right decision. Uncertainty will not only lead to regret, but it can lead to poor decision-making. Indecisiveness when looking to sell will inevitably lead to refusing fair offers in search of more money that may not be there. This will also lead you to waste your own time you could otherwise be utilizing.
Choosing the selling method
So you have made the steps and are prepared to sell your coin or collection. But where do you sell it? We are going to look at auctioneers, online marketplaces, and coin dealers. There are advantages and disadvantages to each avenue; just like timing, there is no right answer.
Auctions
First of all, auctions are iconic venues to sell everything from cattle to cars to, of course, coins. Auctions range from small to large, broad to specialized. Auction houses like Stack's Bowers or Heritage Auctions are some of the biggest names in the numismatic auction business. These are where some of the most valuable coins in the world have sold, and many people watch for rarities to cross the auction block there. With that said, common or inexpensive coins would be overlooked or may not be accepted for consignment.
Alternatively, Anywhere County Auctions, your typical local auction house, will be happy to accept anything and may prove to bring good money for your common coins. This is because of local interest and a lack of other coins available for purchase. The problem is that with the auction's lack of expertise, rare and specialized coins may sell for a fraction of their real value. Discrimination will be required. 
No matter what sort of auction you choose, auction fees may cut into what you need the coin to sell for, and bidding reserves cost money even if it doesn't sell. Once the auctioneer's hammer drops, you have no control of the situation. 
Online marketplaces
What if you want a little more control of the situation? In the modern day of the internet, many selling platforms allow you to sell items yourself. Even though there are countless venues, we are going to use eBay, for example.
eBay is one of the biggest and most reputable venues for selling used goods and is easy to use. All you need to do is set up an account and have the ability to pack and ship your item. You can set an auction at any dollar amount you like or list it for a fixed price and wait for someone who agrees to pay your price. 
The biggest difference between eBay and an auction house of any size is experience. If you do not have the expertise, you may misrepresent the item and have to deal with a return, or worse, have an item overlooked and sold for fractions of what it was worth. You still pay a consignment fee like an auction house, but you get the tools and exposure without the professional experience.
Coin dealers
Last but not least are coin dealers. Dealers can come from all levels of experience and expertise. A dealer may pay as much as a realized auction price if it is something they need for a client, or they may pay less than what you would net from an auction. If it is a hard coin to sell, a last resort may be for them to sell it at an auction themselves. Even with that said, they take the risk, and you walk away with payment.
Keep in mind that dealers buy from auctions, too, and will pay strong prices. The great thing about a dealer is that the price can be discussed, and a decision does not have to be made that day. The bottom line is that a dealer assumes all responsibility after a transaction takes place, while an auction house is simply a consigner, and the risk still lies on your shoulders.
Summary: Unlocking the Secrets of Coin Appraisal and Grading
Importance of thorough appraisal and accurate grading
Appraisal is the only way to fully understand a coin's value. Many considerations take place, and it is easy to be bogged down when reviewing them all. It is important to discern the important factors regarding the type of coin at hand and how an appraisal can be efficiently handled. With experience, these elements will come naturally to you.
Key considerations for making informed choices
The most notable things to consider revolve around condition, supply, and demand. These factors will follow any coin when it comes to terms of value and realized prices. You can have a high-grade coin that is common in high grades and will not bring demand. You can have a coin with high demand but only in a particular condition. These things matter above all else in a fast-paced market. 
Understanding varieties and other anomalies is important, but until it is mastered, it can prove to be time-consuming and unfulfilling. The correct resources need to be at hand as well. A library or even websites and apps that best fit your needs will fall into place as time passes.
Finally, the most understated factor is time. Years of experience have gone into understanding coins, and even if you are new to a useful book, consider the time that went into compiling such a work and the diligence to keep volumes current and useful. Whether the time is yours or someone else's, not one part of an appraisal can be accomplished without experience and expertise.
Frequently Asked Questions (FAQs)
How do I find out what my coins are worth?
Many factors need to be considered when valuing coins. Denomination, mint mark, variety, and condition are all just as important as the next. There are also many price guides, but some are more reliable or relevant to the current market than others.
Aside from doing the research yourself, an expert opinion by a reputable appraiser or grading by a third-party company may be the best option. If nothing else, their experience will save you the time from learning to become an expert yourself for a one-time transaction.
Is there a free app to scan coins for value?
Third-party graders like NGC and PCGS have downloadable apps that allow you to scan the bar code of a graded coin to show things like mintage, population, and their assessed retail value. Raw coins will not be able to be accurately valued by a scan due to the myriad of factors involved.