Let's see what our friends have been making this week on the Craft Book Month blog hop!
Sunday, 9/2
Monday, 9/3
Tuesday, 9/4
Wednesday, 9/5
Thursday, 9/6
Friday, 9/7
FreeSpirit Fridays Giveaway!
Visit this blog hop links this week, then tell us in the form below which of these statements is FALSE.

a) Hopeful Threads has a chevron blog header.
b) The Jolly Jabber has a pink blog header.
c) Me Sew Crazy has children on her blog header.
d) Stitchery Dickory Dock has a clock on her blog header.
e) Sew Sweetness has hexagons on her blog header.
f) Olive and Ollie has craft books for a blog header.
g) The Busy Bean has roses on her blog header.
h) Fabric Seeds has triangles on her blog header.
i) Stitched in Color has a patchwork quilt blog header.
j) CraftFoxes has a fox in the blog header.
k) A Prairie Sunrise has a sunrise in her blog header.
l) Katie's Korner has a bench in her blog header.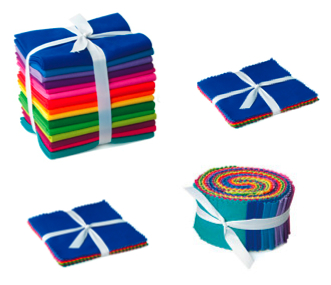 Answer correctly, and you'll be entered to win this mega fabric bundle from FreeSpirit (1 fat quarter bundle, 1 design roll and 2 charm packs of FreeSpirit Designer solids)! We'll choose one winner a week from today's post, and you can play again on our next FreeSpirit Fridays, 9/14 and 9/21.