I've had a lot of fun coming up with Halloween related goodies like our Owl S'mores and now these spiders!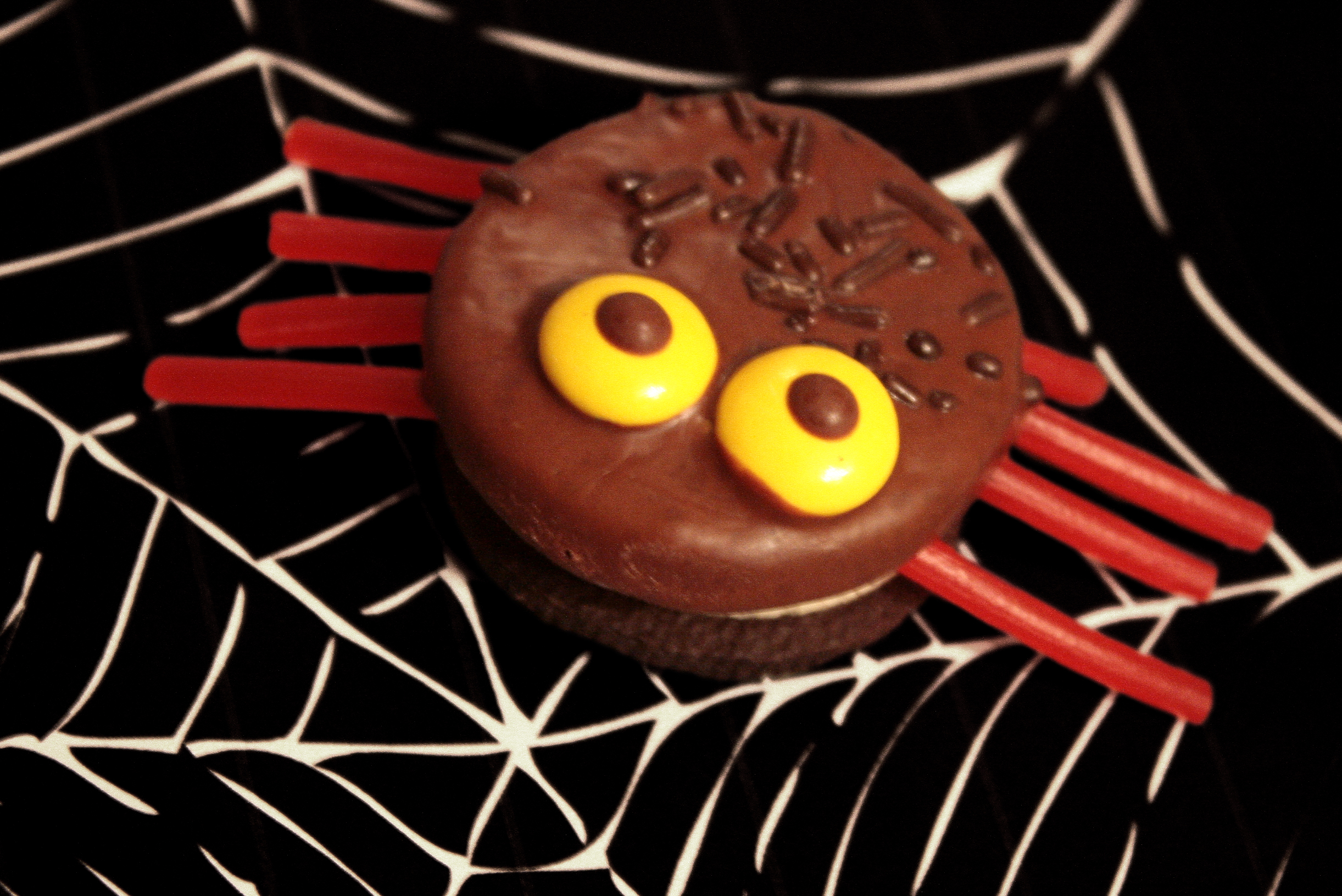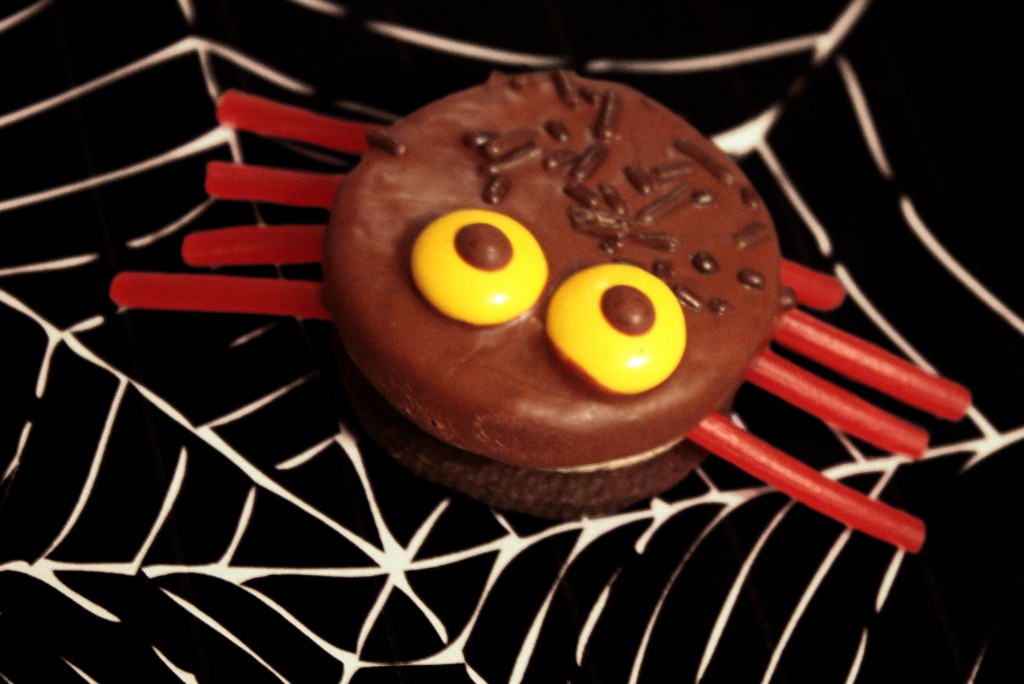 These are an easy treat to make. For ingredients you'll need: Twizzlers Pull and Peel licorice, M&Ms, Double Stuf Oreos, and chocolate candy melts or 1 cup chocolate chips + 1 Tbsp. vegetable shortening, sprinkles (optional)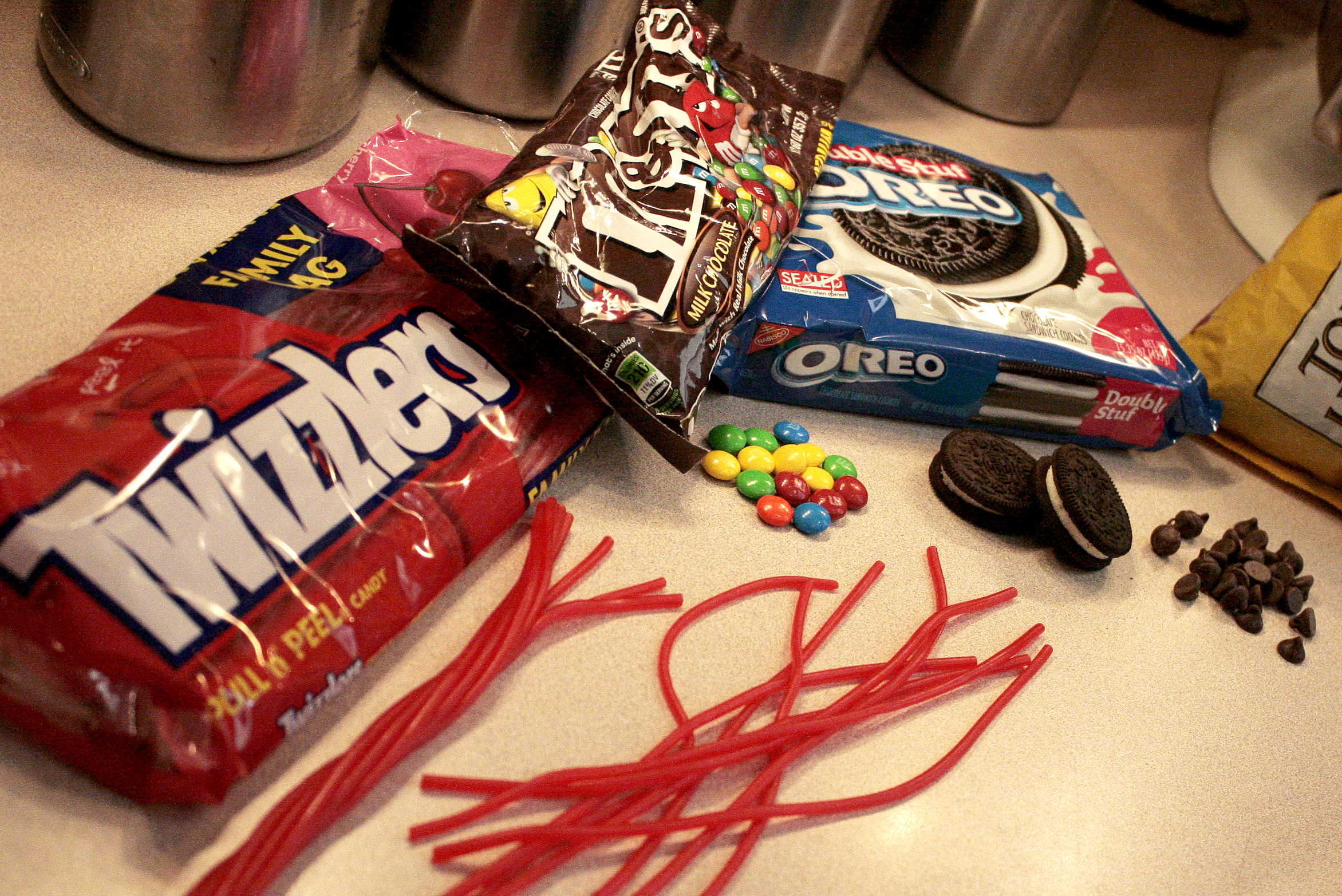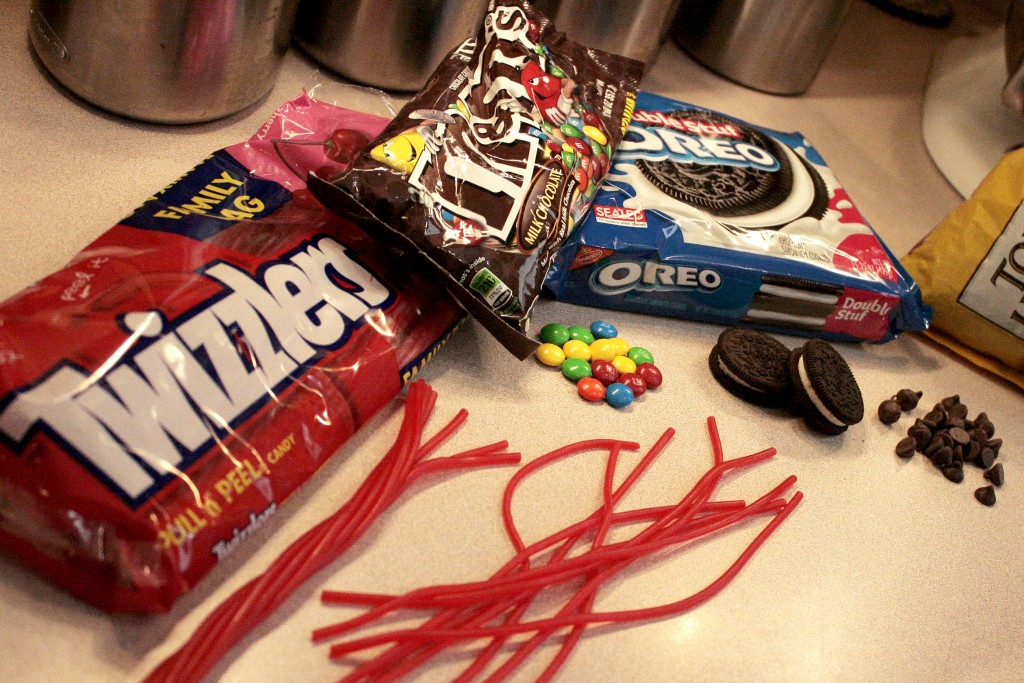 First, peel apart your Twizzlers and cut the strings in half or in thirds (I wanted short legs so they'd be easier to stack on a plate, so I did thirds). Then, open up your Oreos and gently press four pieces of licorice into the white filling.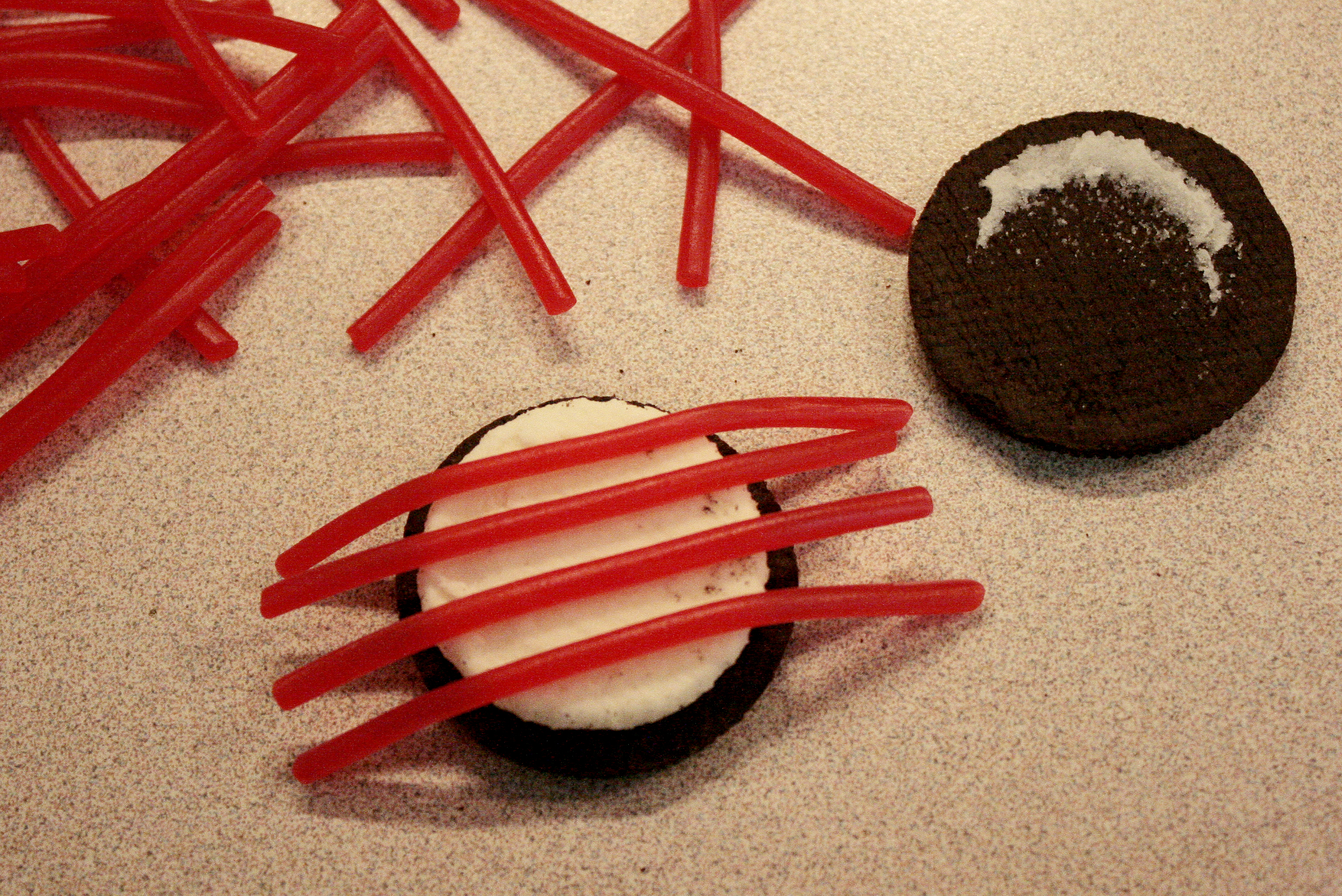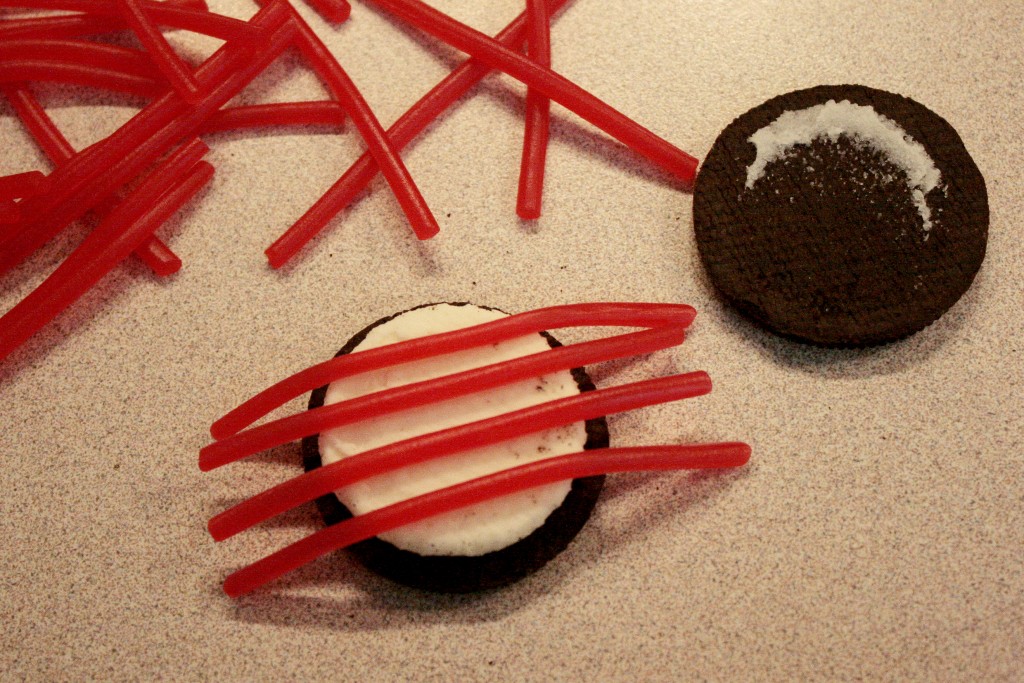 Melt your chocolate candy melts or your chocolate chips + vegetable shortening (1 cup chips and 1 Tbsp. shortening). You can find tips on melting chocolate chips for dipping here. Then use a spoon to flip and cover both sides of the Oreo top with chocolate.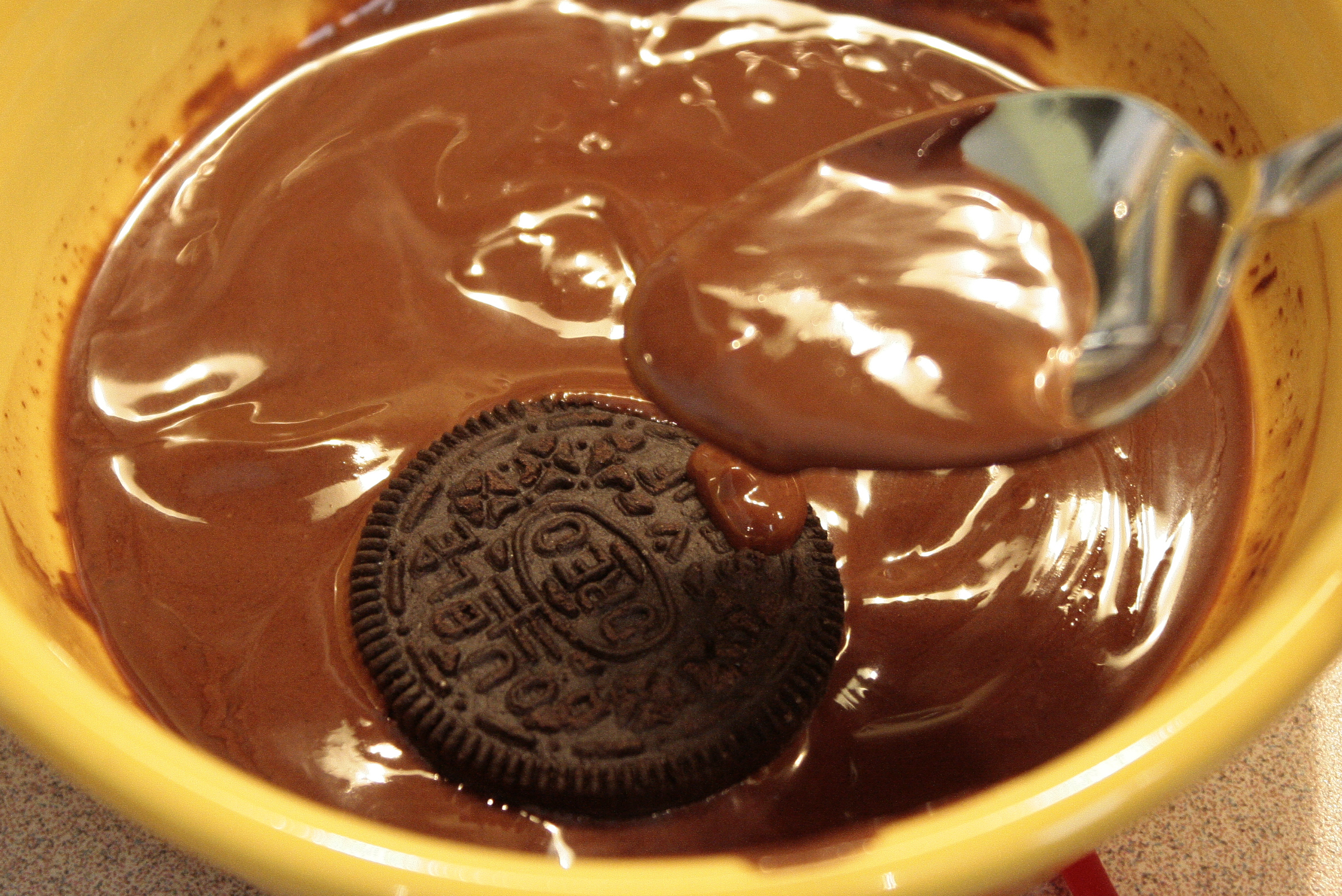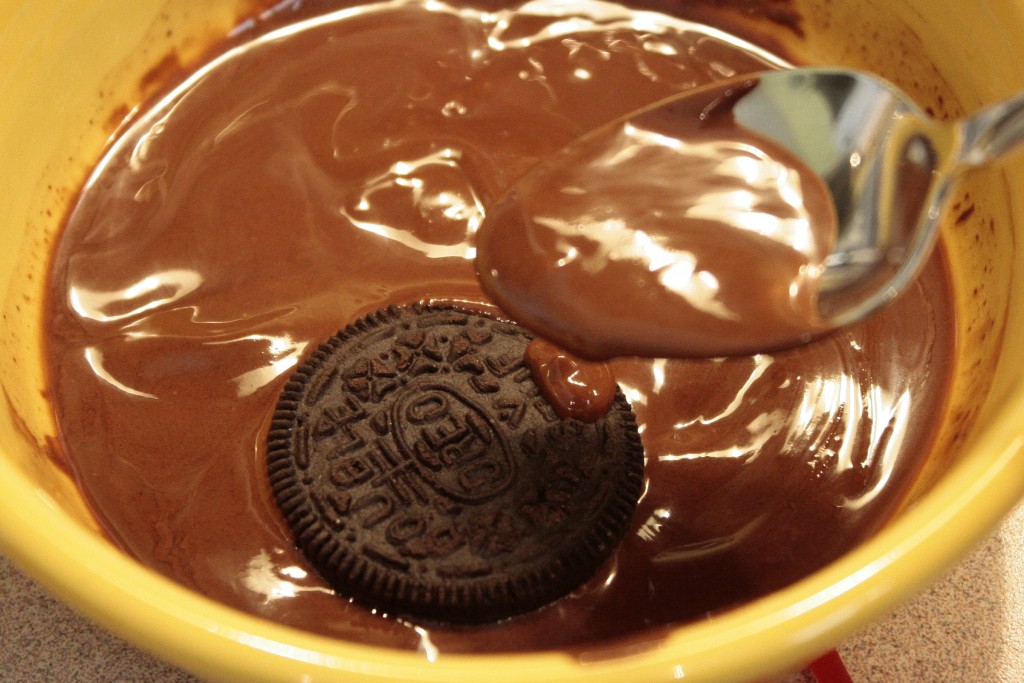 Then use the spoon to remove the cookie from the chocolate, tap off any excess chocolate, and slide the chocolate covered cookie on top of your Oreo bottom with the legs. While the chocolate is wet, press two M&Ms in for eyes and if you choose to use sprinkles, sprinkle them on top. Dip a toothpick into the melted bowl of chocolate and use it to form the center of the eyes.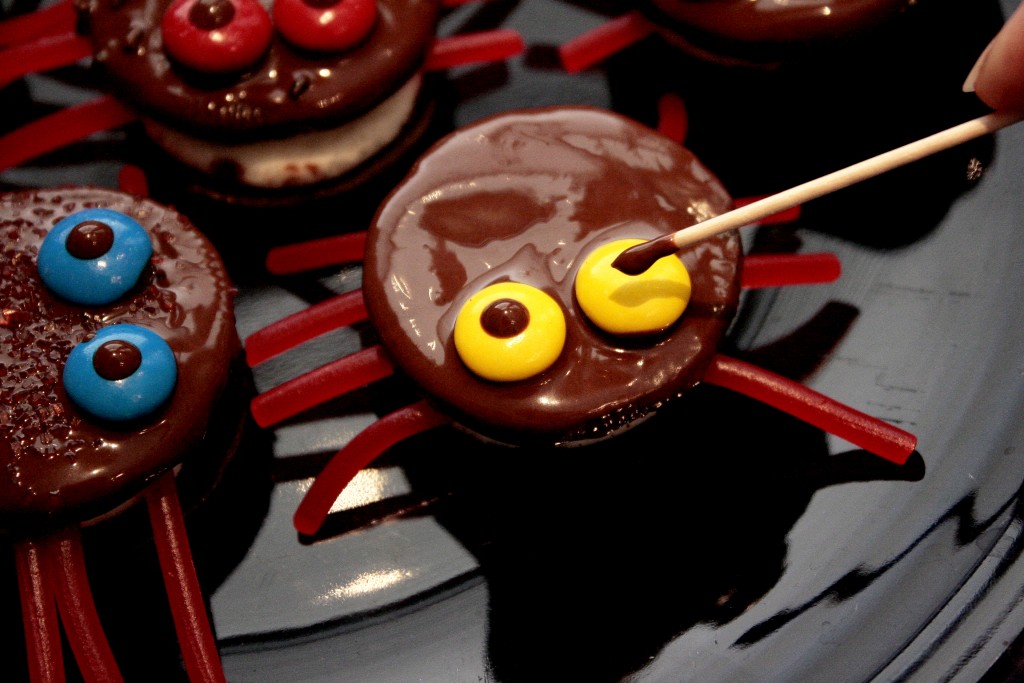 Depending on how much chocolate you use, you can get around 20 spiders from 1 cup chocolate chips and if you divide the licorice into thirds, you can get 6 sets of legs from each piece of pre-separated licorice. You can also offset the top Oreo a bit so it looks like your spider has a friendly white smile like the center one below.