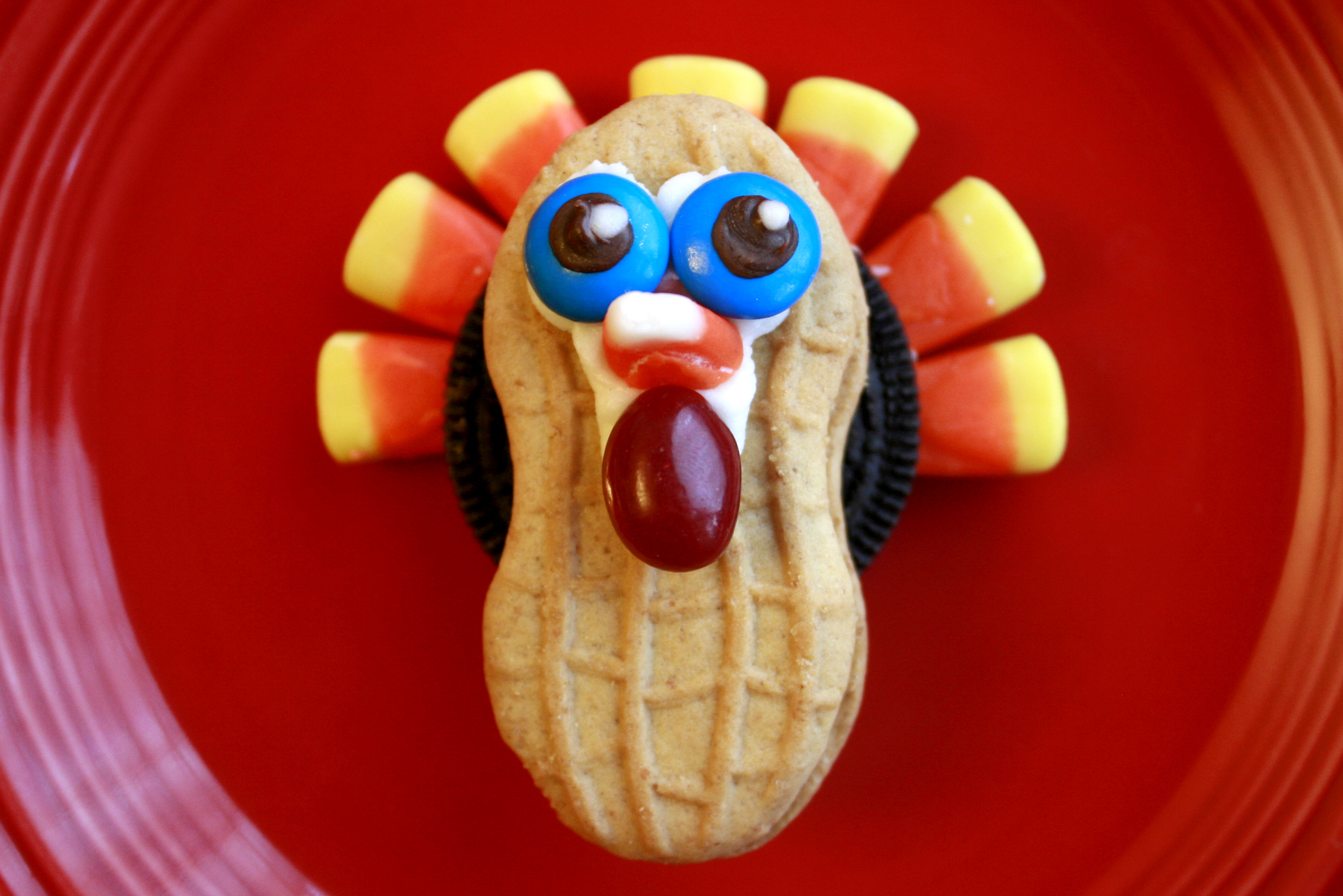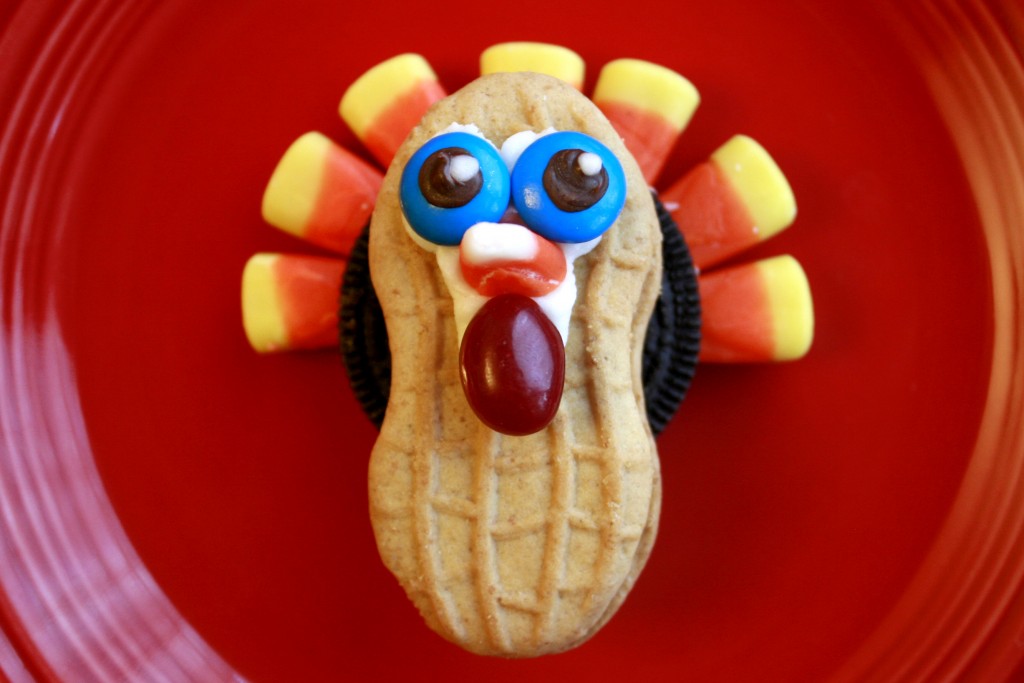 There are lots of turkey cookie recipes out there, but I wanted to come up with one that was easy and didn't involve and baking so kids could easily be involved. To make these cute little guys, you'll just need the following ingredients: Double Stuf Oreos, Nutter Butter cookies, candy corn, M&Ms, red jelly beans, white frosting, and a handful of chocolate chips (optional)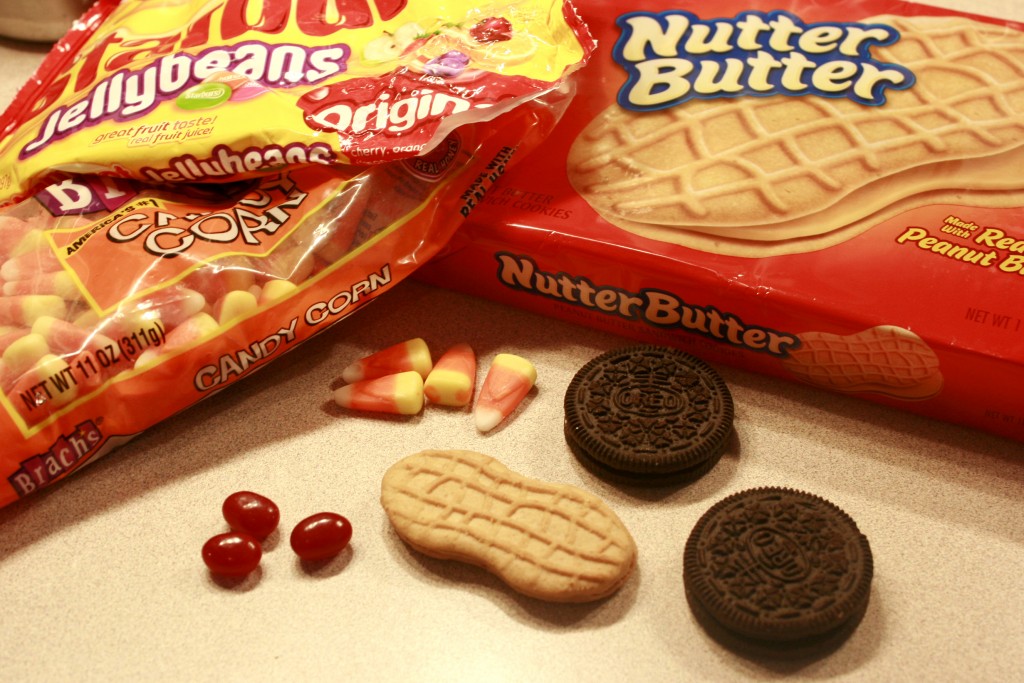 To get started, press 7 candy corns into the white filling around one side of an Oreo. Then pipe on white frosting on the Nutter Butter for the turkey face and a glob on the Oreo to attach the turkey body.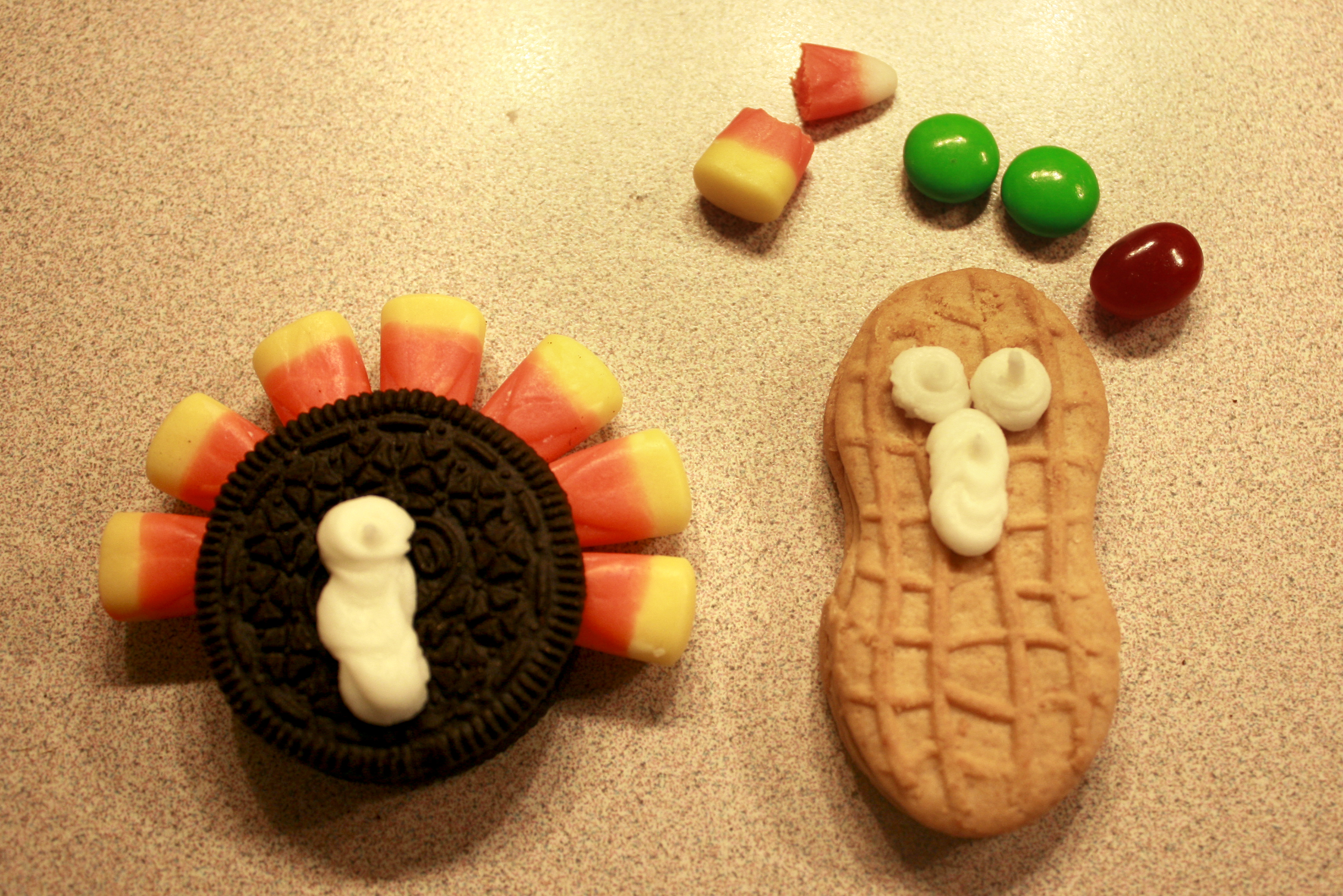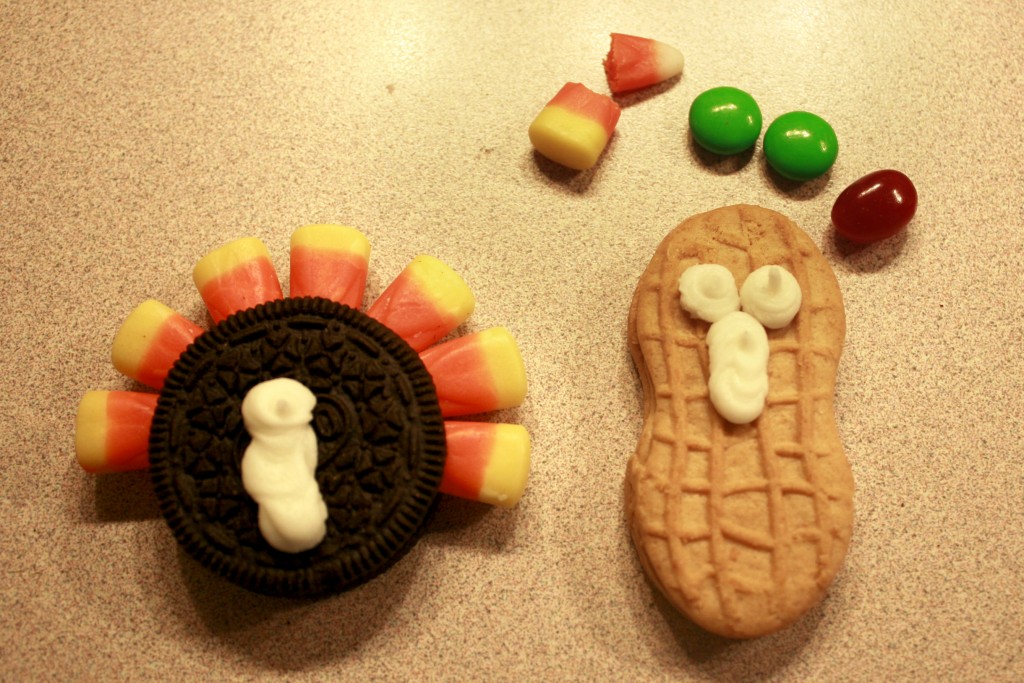 For the face, press 2 M&Ms in for the eyes, break a candy corn in half and press in with the pointy side up, then press in the red jelly belly below. Then place the Nutter Butter on top of the Oreo.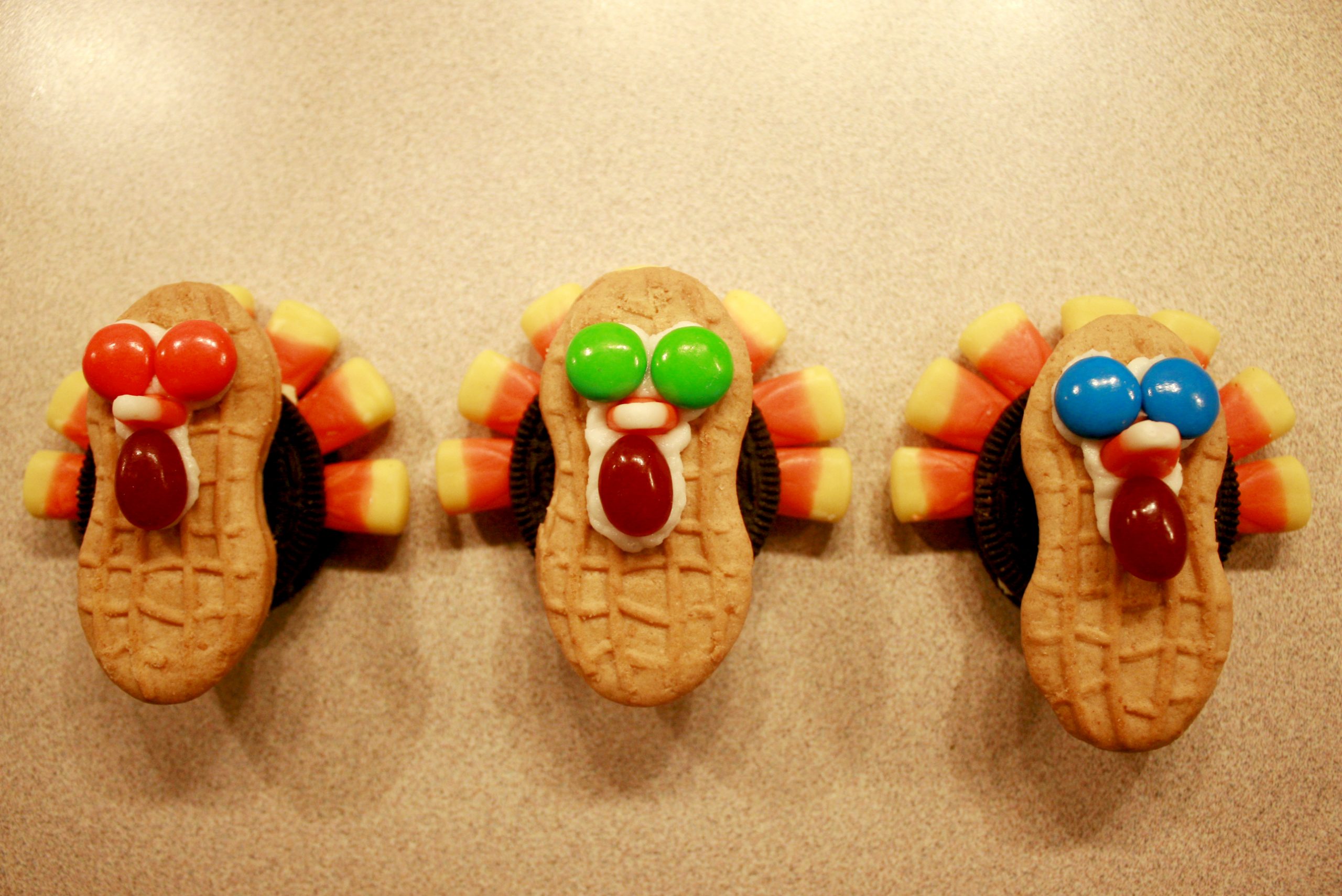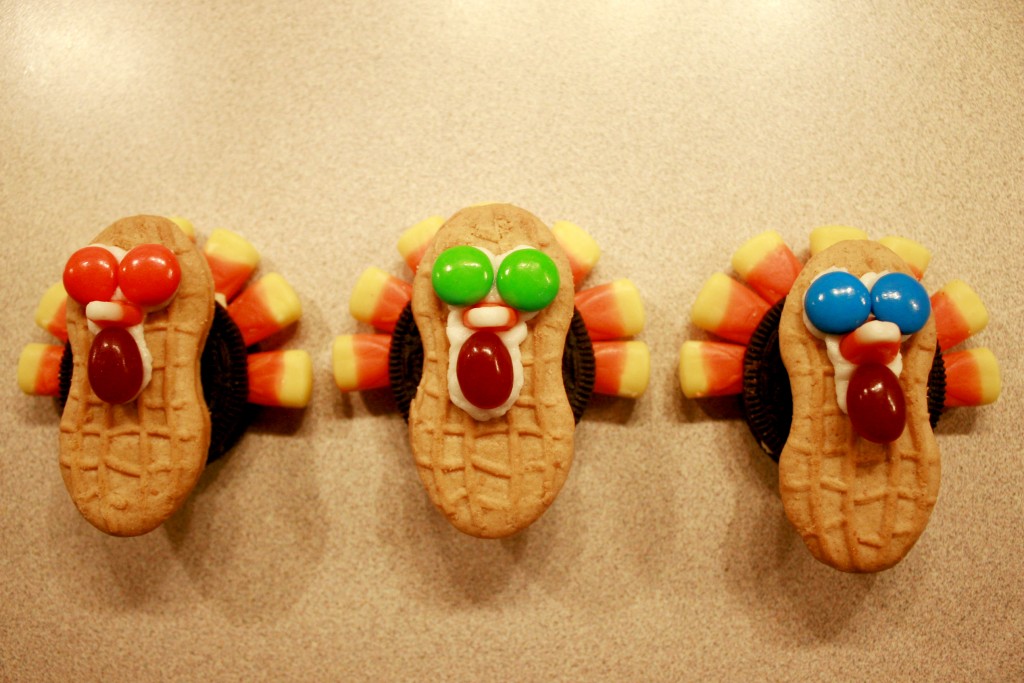 The turkeys have kind of a blank stare, so if you'd like you can melt a tablespoon of chocolate chips and use a toothpick to draw on the pupils of the eyes.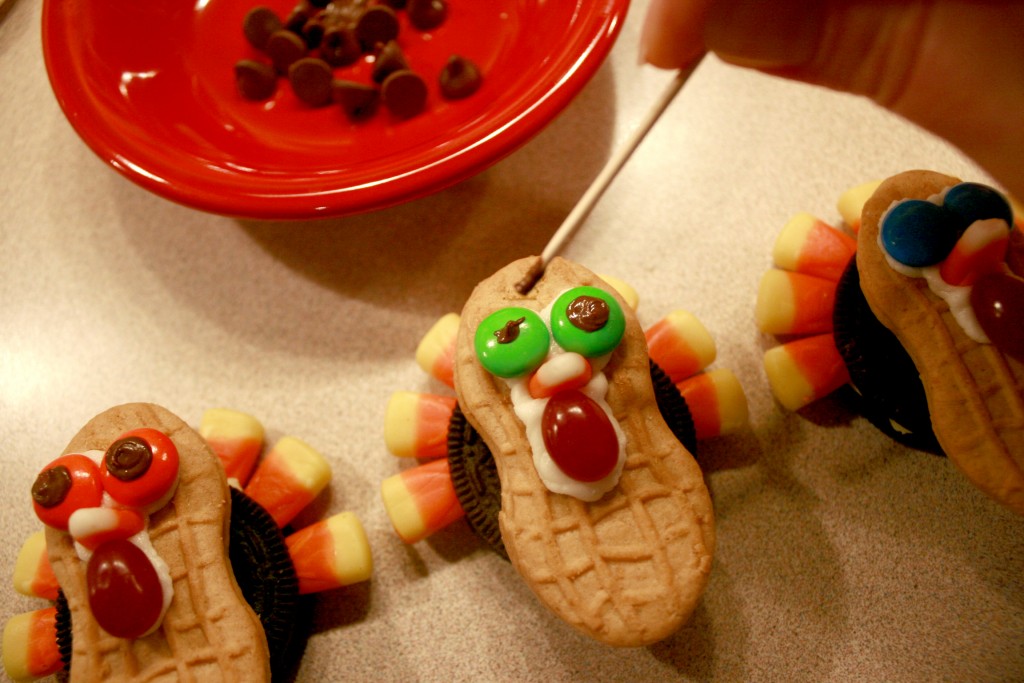 To finish them off, I piped on a tiny dot of white in each pupil (also optional). Now you have more Thanksgiving turkeys to eat!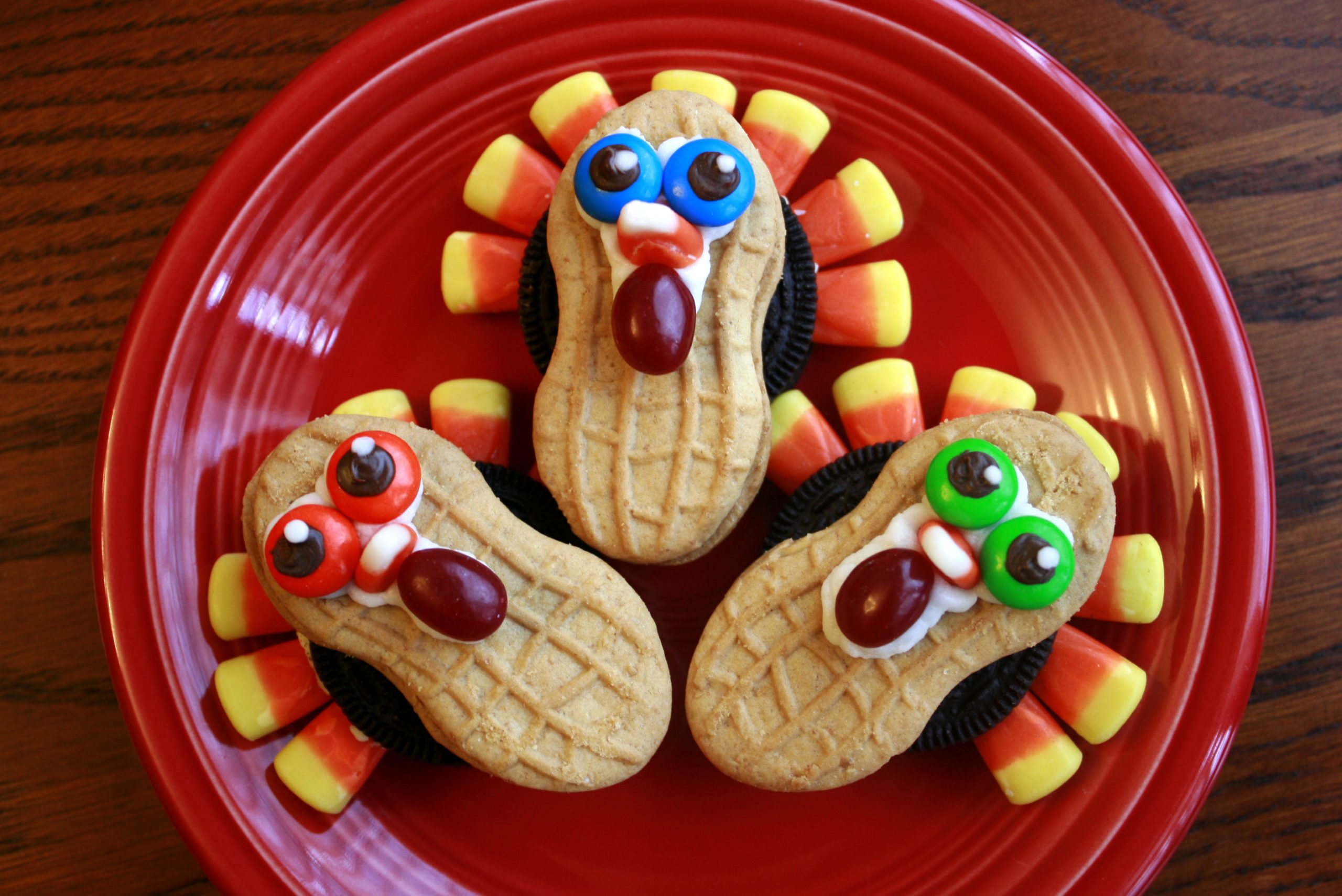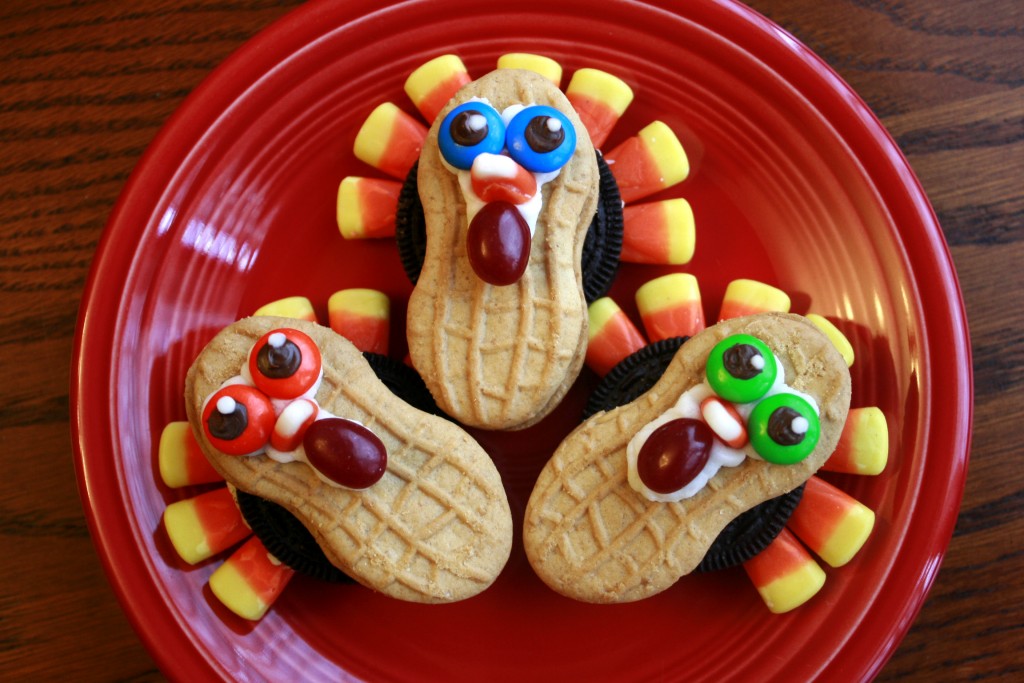 Additional notes: I used homemade buttercream frosting in a piping bag with a round tip, but you could use some of the ready to use frosting in a can or tube from the grocery store (the kind that comes with different tips like Betty Crocker decorating icing). Also, buttercream frosting can be frozen when wrapped tightly in plastic wrap so when you have some leftover, save it for projects like this!