Like many couples, I find that my husband and I never want the same amount of blankets. So, every night there's always rolled up blankets in the middle of the bed because one person is too hot. I finally decided to do something about it since that extra blanket is taking up too much room! Enter the Happy Couple Blanket. It's easy to make and as a bonus you can make two finished blankets to give one as a gift this Christmas!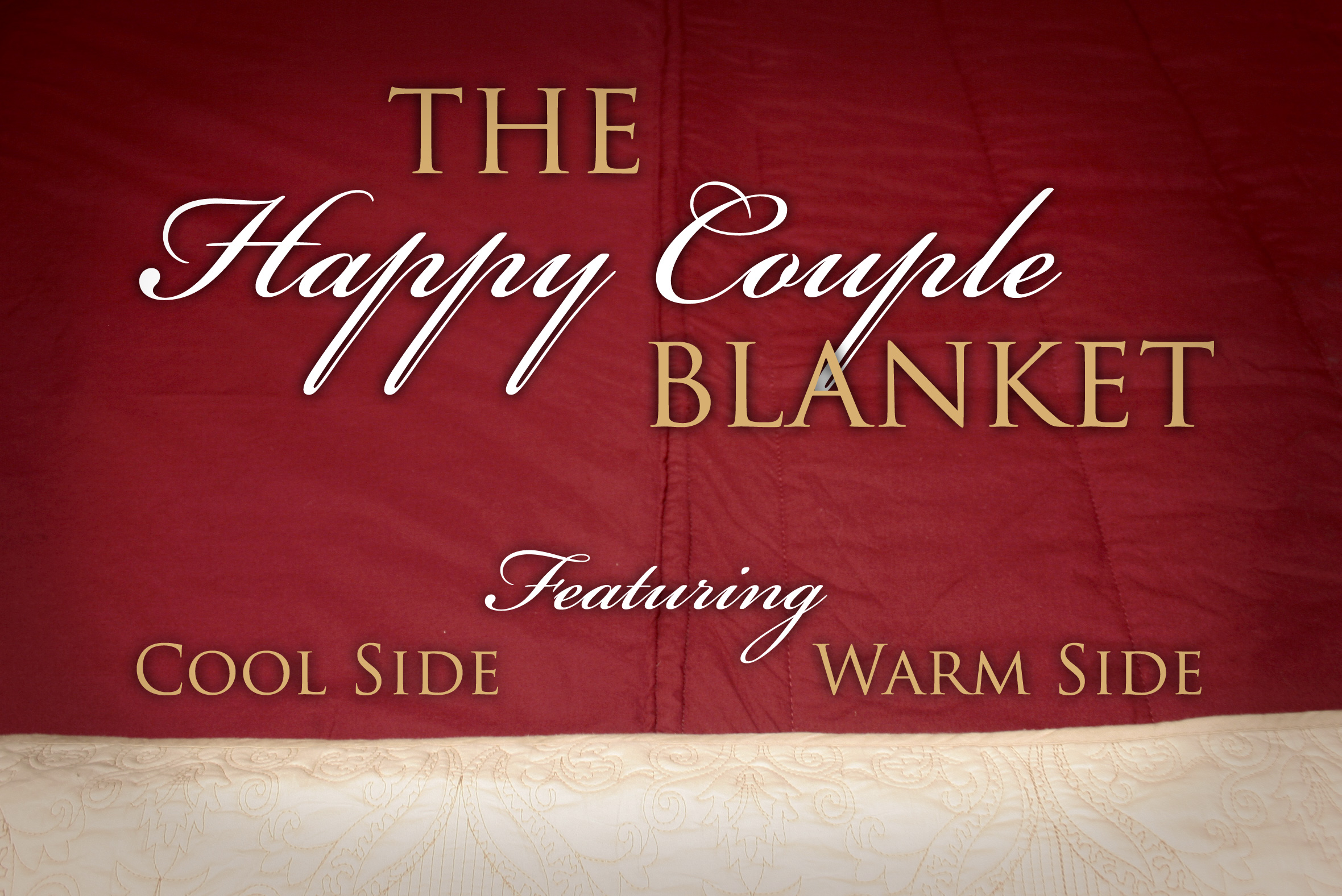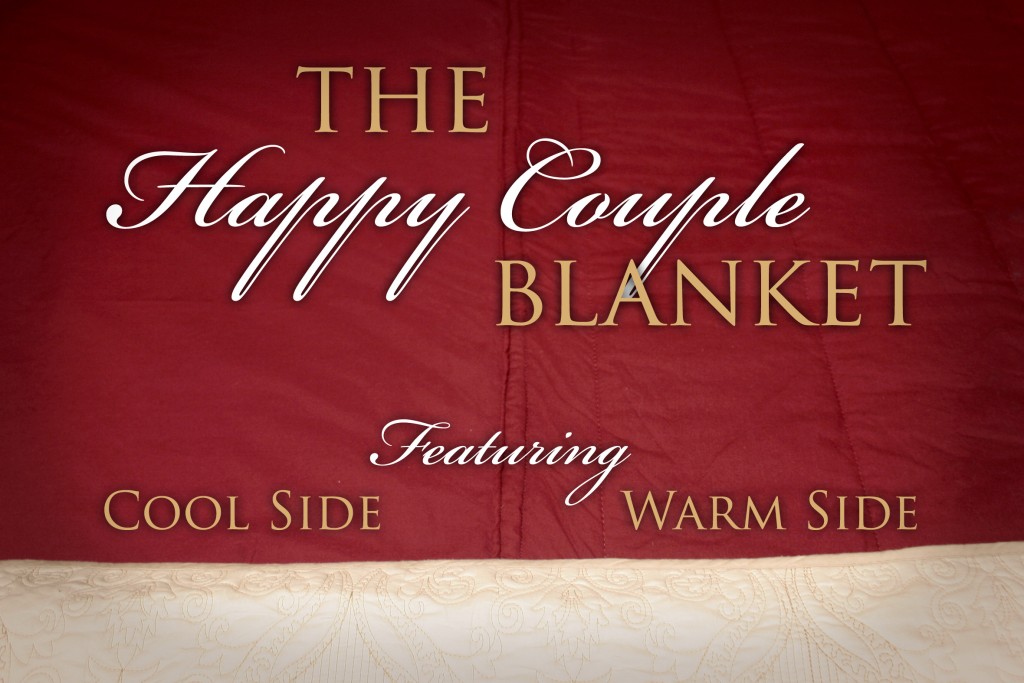 To get started, choose a sheet and a blanket based on how hot or cold you need and purchase one of each in the size of your bed. I purchased a queen size flat sheet and queen size blanket. A few other options you could choose would be a flannel sheet, down blanket, lightweight blanket, comforter, quilt, or whatever would be the perfect temperature for each of you. In this post I'll be referring to the sheet and the blanket since that's what I used. I was able to find a sheet and blanket that matched exactly in color at WalMart. You'll start with a sheet and a blanket that fit the size of the bed the final product will be used on (example: start with a queen sized sheet and a queen sized blanket for a queen sized bed).
1. First, cut both the sheet and blanket in half lengthwise. Then, with right sides (the top sides) together line up the cut edges of one sheet half and one blanket half and sew the edges together with a 3/8″ seam allowance (for a thicker blanket you may need a larger seam allowance).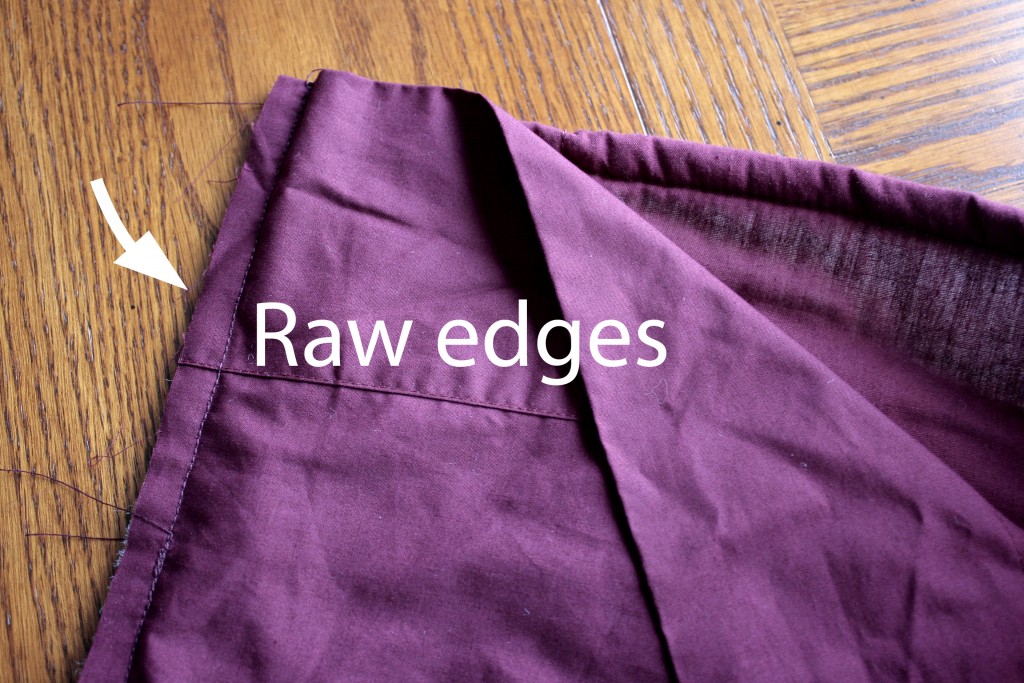 2. Flip the blanket and sheet around so the wrong sides (bottom sides) are together. Sew along your center seam leaving a 5/8″ seam allowance to trap the seam you created in step 1.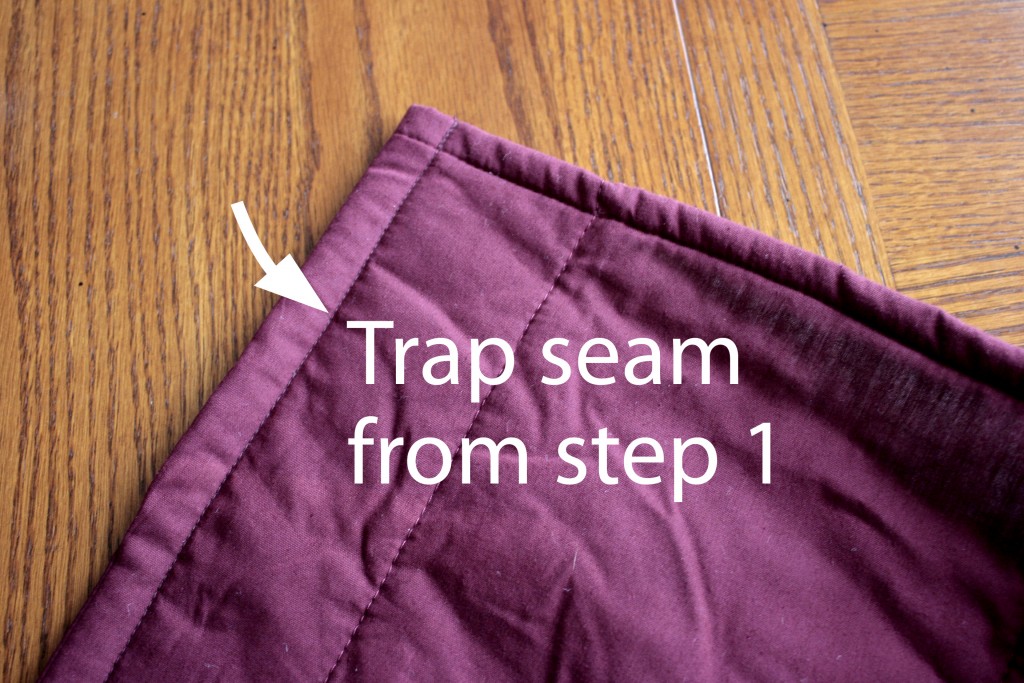 3. Looking at the top of the blanket, fold the seam you created in step 2 to one side, then topstitch along the open edge. This will be much easier if you have the sheet side going under the arm of your sewing machine and the blanket side off to the side of the sewing machine. You now have a very sturdy seam and the blanket is finished! Repeat with the other blanket half and sheet half for a unique gift that lots of couples would enjoy.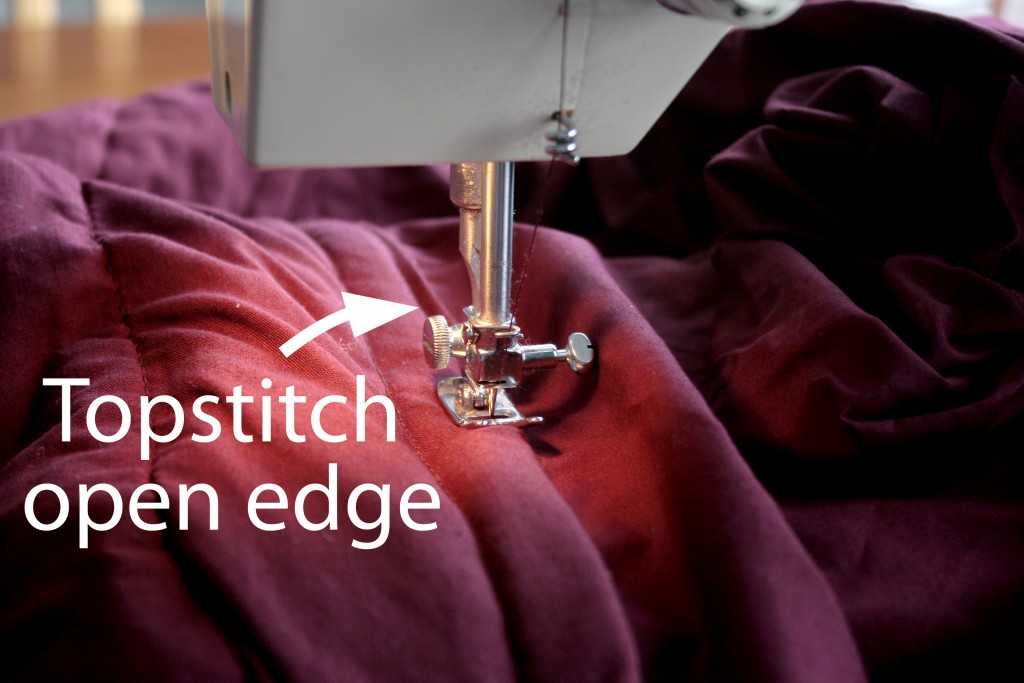 Because it's hard to see the whole project in the photos above, I've also created this illustration that matches the steps above. This process is known as a French seam.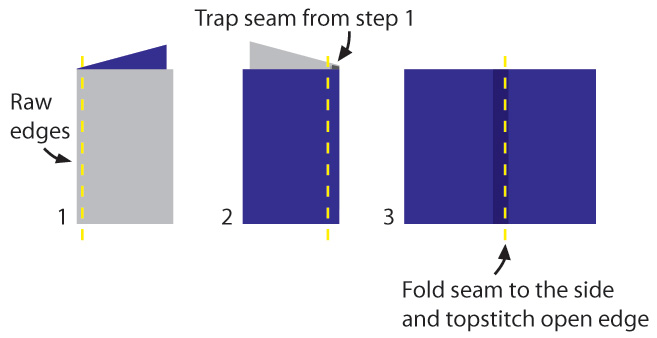 Edit: My sheet and blanket were the same color so it's a little difficult to see the difference in the "after" photo, but the sheet side is on the left and the blanket side with the quilting lines is on the right.