Lifestyle Craft's Epic is an extremely versatile crafting tool. It functions as a die cutter, embosser and a letterpress. For whatever purpose you use the Epic, there's a wide variety of shapes and styles for holidays, occasion or every day use. Right now in the Lifestyle shop there are over 500 different items to use with the Epic!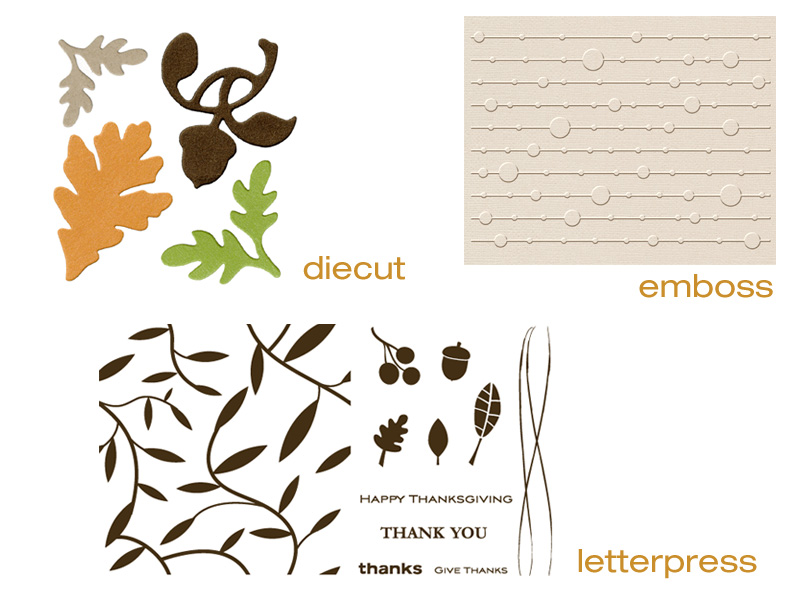 Some of my favorite dies are the ones that fold up into boxes and treat bags like these Halloween cracker boxes featured on the Lifestyle Crafts L Blog.
Lifestyle Crafts has just released their new "It Kits", including a Clip It Kit, Tag It Kit and an Edge It Kit. I was sent the Edge It Kit that includes 7 border dies perfect for making cards. Here's the complete set of dies that are 6″ across and a variety of widths.
Using the Epic
The Epic is very easy to use. From bottom to top, just stack up the cutting board, the die, your paper, and the cutting mat. Then use the handle to run that through the Epic and your paper is die cut!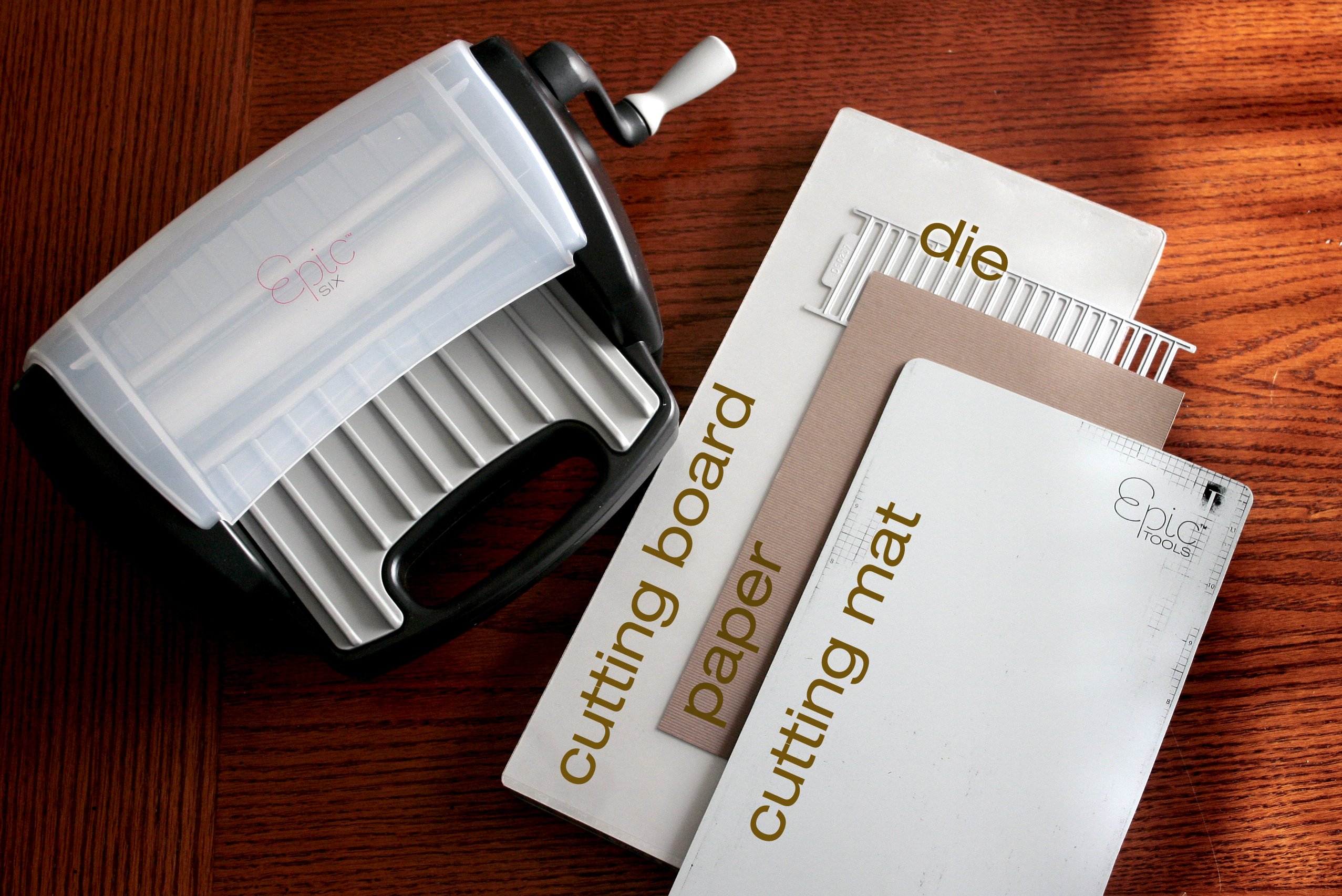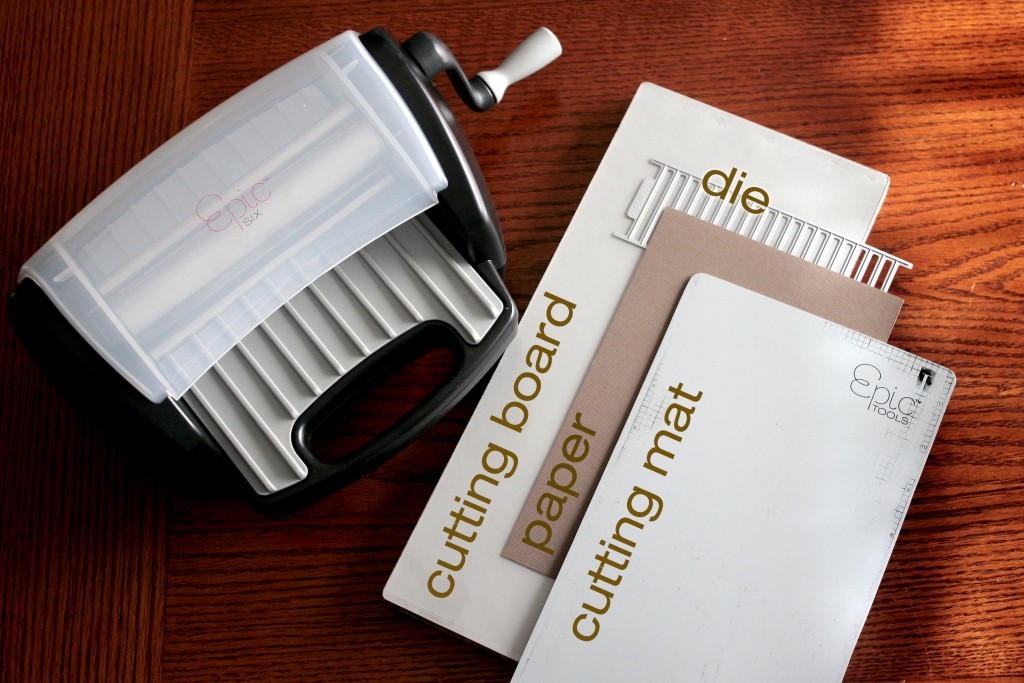 Sometimes I've had a little trouble with my paper shifting as I've run it through so I've just used a post-it note to help hold it in place.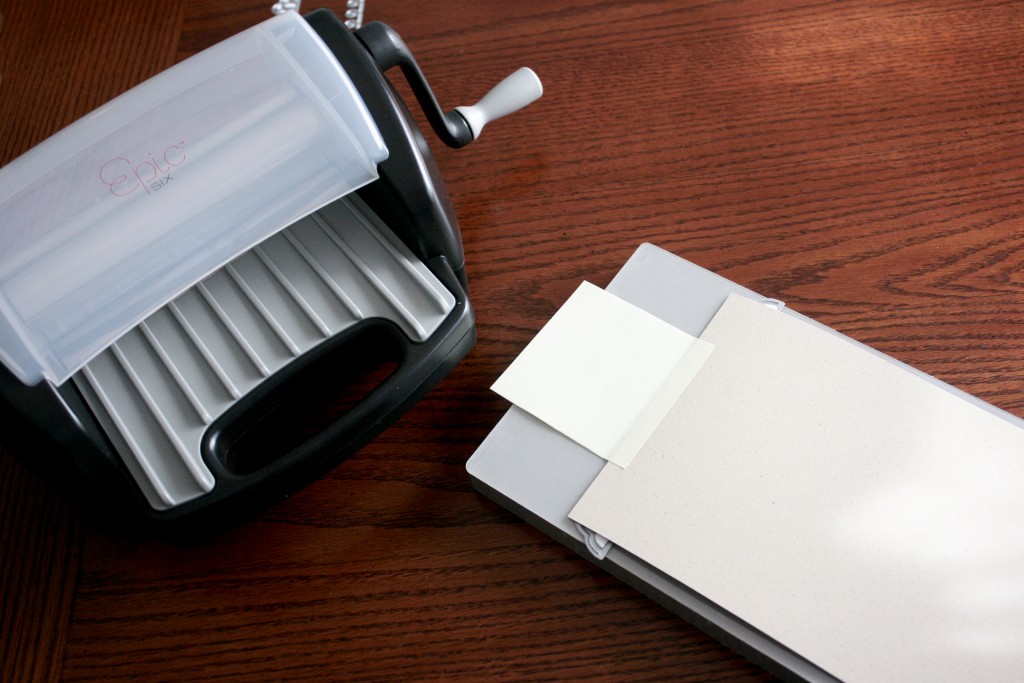 After running the sandwich of cutting board, die, paper, and cutting mat through the Epic, just peel your paper carefully away from the die. You can see that there's white spongy areas in the die that press out any closed areas so you don't have to spend any time pulling out all those little pieces. The little pieces just stick to the cutting mat (right side of the photo below) and are easily brushed off.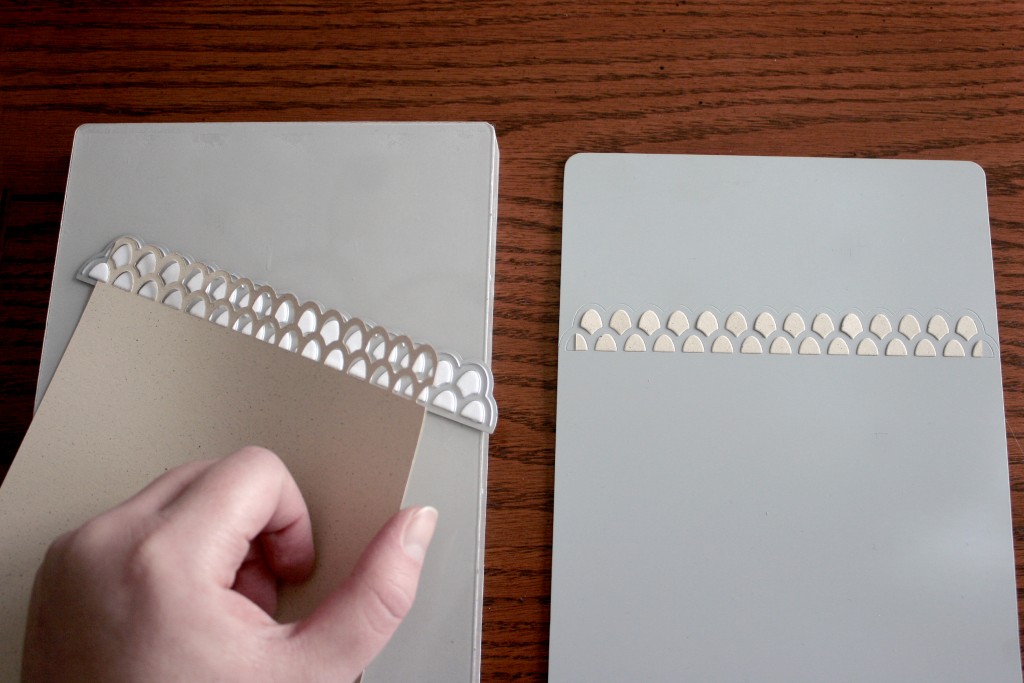 My Project
With the It Kit, I decided to make a paper wreath. I cut forty 4 1/4″ squares and used the border dies to cut one side of each square. Below is a sample of the six dies I used. After all my squares had a border, I folded them into cones and used a hot glue gun to secure the cone.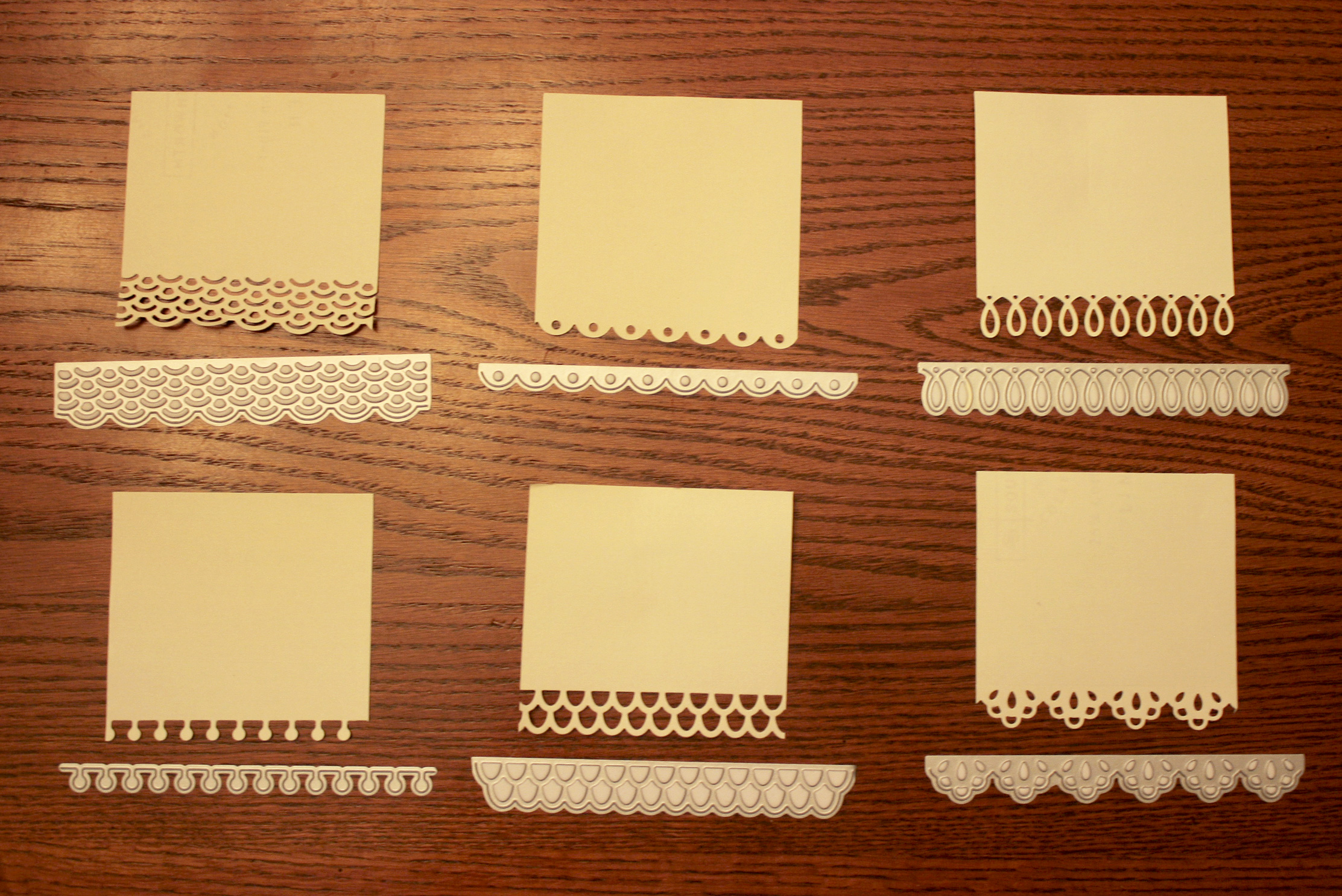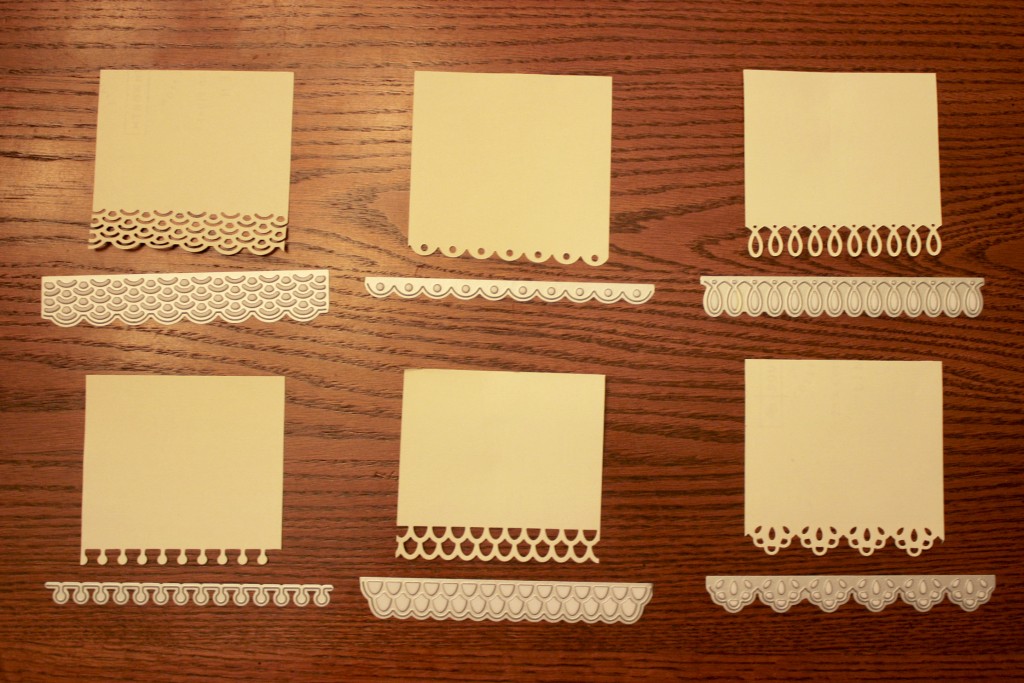 Next I hot glued an outer ring of cones to a cardboard circle. The circle has an 8″ diameter and a 3″ hole in the center. Then I glued on an inner ring of cones and smashed down the point of each cone so it stood up more.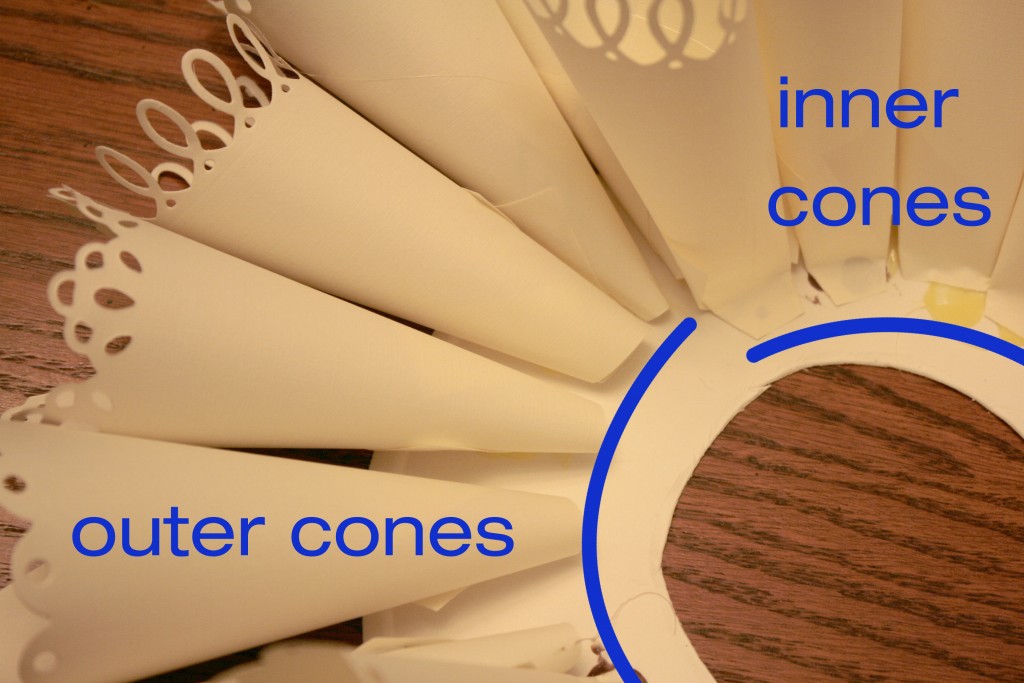 Once all the cones were glued on, I glued an orange ribbon around the center of the wreath and it was ready to hang!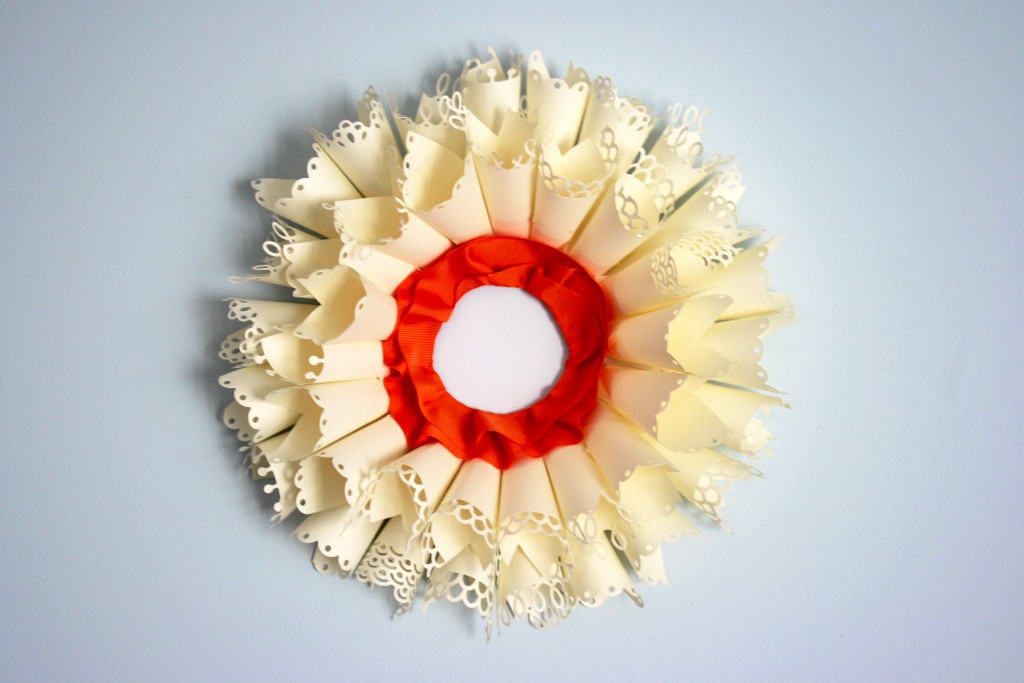 Discount
You can find more great information on the L Blog including demos and tutorials and see a variety of completed projects. And if you're in the market to buy any Lifestyle Crafts products, check out our button on the sidebar for a code for 20% off your order!
Giveaway
Lifestyle has generously given us an Epic Combo Kit (a $170 value) to give away to one of our lucky readers! The combo kit comes with everything you need to get started die cutting and embossing.
To enter: This giveaway is now closed.
Just leave us a comment telling us what you would use the Epic for.
For a bonus entry, leave one comment letting us know if you're a follower of Craft Buds through Google Friend Connect, RSS feed or e-mail.
Contest is open to US residents only through Tuesday, November 8 at midnight EST. The winner will be chosen by Random.org and announced the next day.
Bonus Giveaway! Lifestyle Crafts is currently hosting a giveaway on their site for an incredible Canon 60D camera and aqua Jo Totes bag. Just create an account to enter through midnight on Monday, November 7.