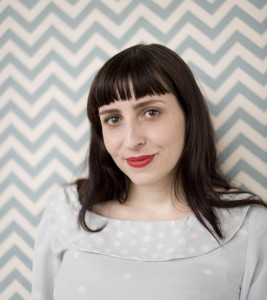 Today I'm excited to share this inspiring interview with a woman who left her corporate job to carve out a niche for herself in the creative marketplace. Please welcome Sarai Mitnick to Craft Buds!
Sarai runs a successful sewing pattern business working out of her beautiful studio in Portland. Just take a gander at the lovely sewing studio photos she shared below! She also blogs at The Coletterie and recently authored The Colette Sewing Handbook (F+W Media).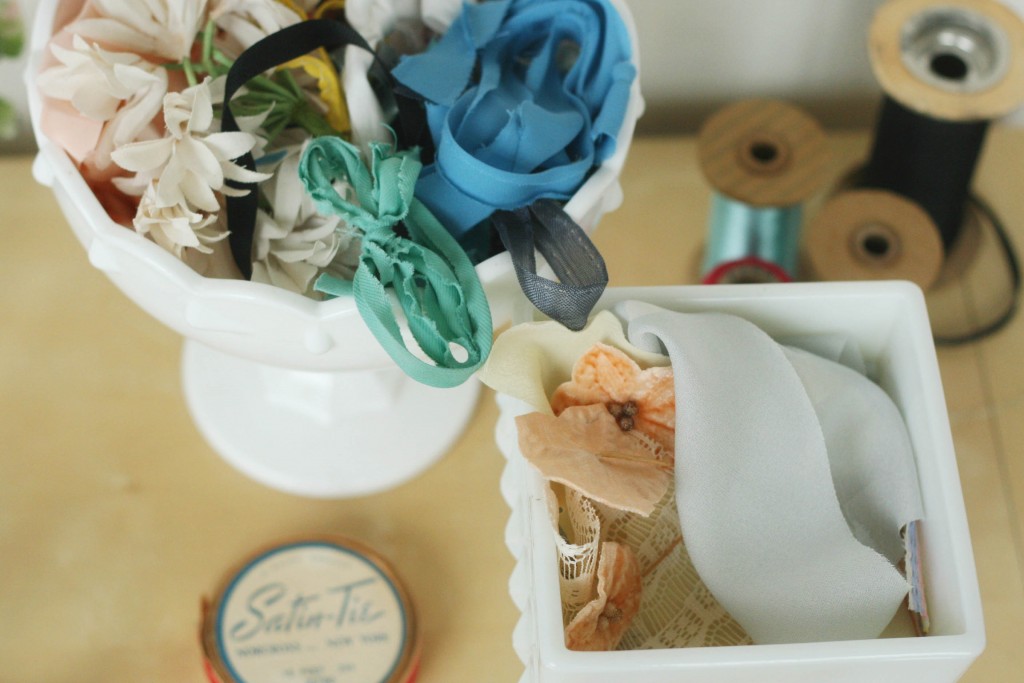 Sarai, can you tell me a bit about your transition from a corporate job to owning your own creative business?
The biggest challenge was uncertainty. I had a pretty great job in the corporate tech world, and it can feel like you're a little crazy for wanting to leave a stable, prestigious, well-paying career for something that's basically a huge question mark.
But when it came right down to it, I knew I wasn't happy. I felt bored and tired, and a worst of all, like I was wasting my time and creative abilities. It's not a good feeling to be stuck in a pointless meeting and realizing that your life is passing by. I liked my job in theory, but in practice working for a big company was really not what I was suited to.
I'm pretty careful about money, so I spent some time saving up so I could fund the business myself. That really helped. But there were other things I would miss, like proper health insurance and tons of other perks. My employer gave us free meals, for goodness sake! But we made a go of it and I must say, it was the best decision I've ever made. I love being in charge, I love the creative flexibility, and I love the people I get to work with. It's hard work, but the freedom is such an amazing gift. I am very grateful that it's worked out.

What's your process for writing a new pattern?
We start with some basic ideas about an overall look, combined with requirements about what kinds of patterns we need in the overall collection. I factor in things like skill level, separates vs. dresses, and season.
Once we have several sketches and ideas, Caitlin and I discuss them and narrow it down to the few we'll finally release. We then draft the pattern digitally, and make up many samples and muslins. The number really depends on the type of garments, with pants taking the most test runs. I think Caitlin sewed over 10 muslins to get the fit exactly right for our new pants pattern! I'd say that more typically, there are 3 or 4 muslins. Often times, little design changes have to be made as well as fitting changes, since things do look different when made up much of the time.
At this point, there is the grading and instructions to do, which is another very long process, and finally the photo shoot. It's fun, but it takes a long, long time.

I'm excited about your new book, The Colette Sewing Handbook. So, how did it come to be?
I had a vague idea that I wanted to write a sewing book when the publisher approached me. My original concept was quite different and more specific, but my wonderful editor encouraged me to think a little more broadly and write more of a teaching manual of sorts.
My concept was to build on the sewing fundamentals that are so often overlooked. I think experienced sewists will tell you that things like understanding fabric and getting a nice fit are the keys to making the sorts of garments you daydream about. But no one seems to emphasize this when we're starting out! So many of us just learn as we go, which is fantastic, but sometimes it takes us a long time to realize that we should pay attention to things like fabric quality. I know it was this way for me.
So my book focuses on five things: planning your sewing, using patterns, understanding fabric, getting a good fit, and finishing techniques. I suppose I wished that someone had come along years ago and said, "hey, slow down, enjoy the process more, and pay attention to this stuff and you'll make some really cool things."
I did enjoy the book writing process, because I truly love BIG projects. I'm a planner. And I like figuring out the best ways to communicate ideas, be it an anecdote or a tutorial. So writing a book was a lot of fun for me. It was a ton of work though. Like a lot of things worth doing, it wasn't easy, but it was still an amazing experience that I wouldn't trade.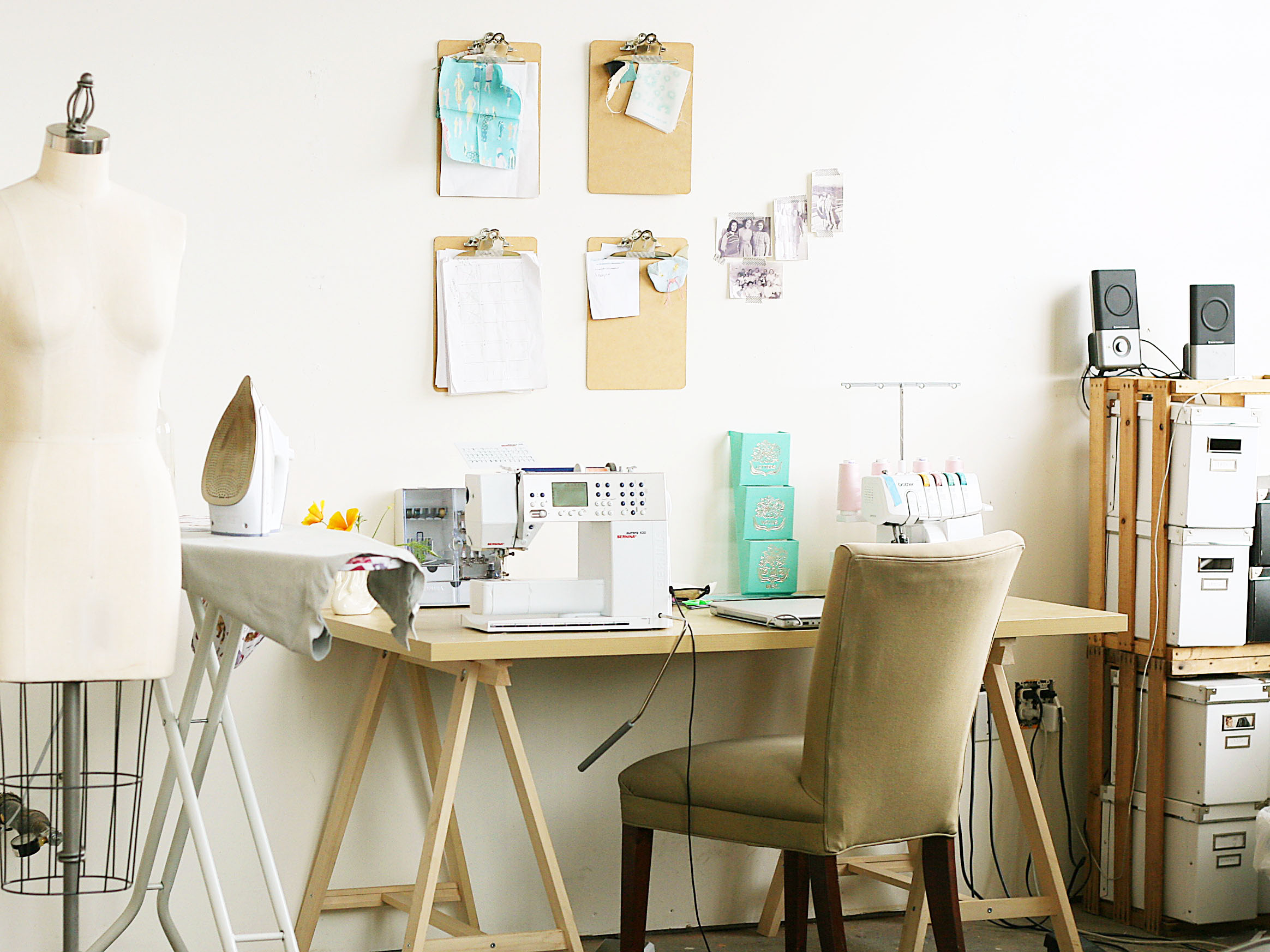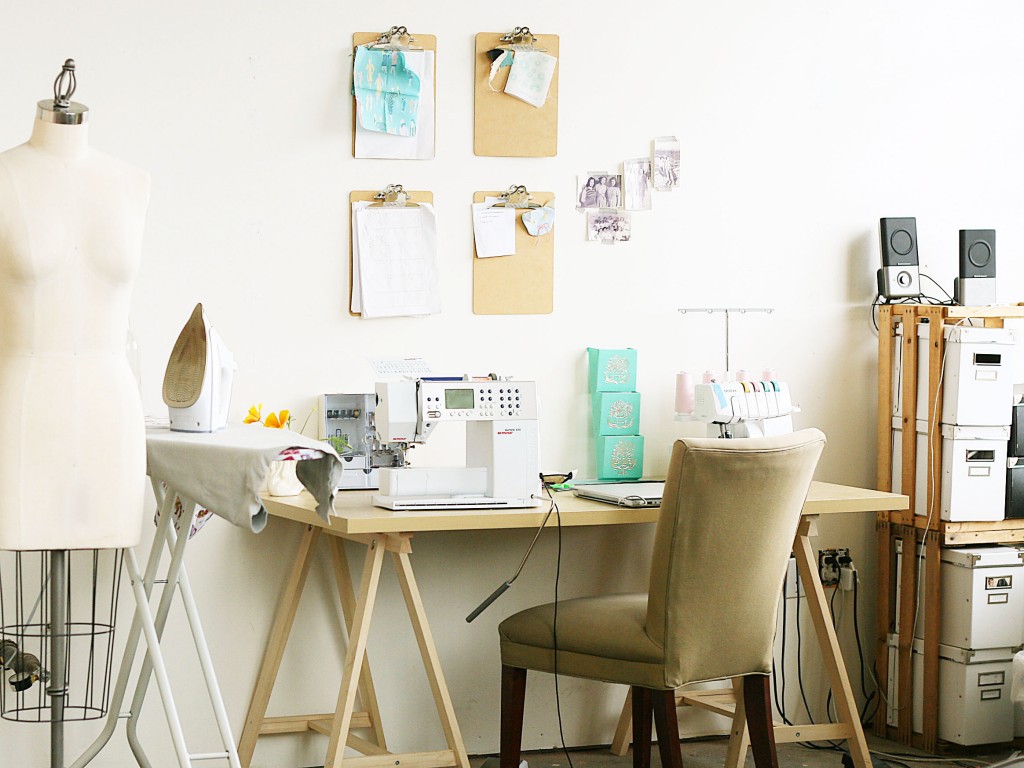 Do you have any tips for someone who is looking to launch a creative business?
Don't be afraid to do something different! There are a lot of mediocre products out there that try to appeal to the masses. Instead, look for the niche of people that you can really do amazing things for.
My other advice is just to be kind. If you are generous, helpful, and thoughtful towards others, it'll make you a happier person and it will come back to you in spades. I guess it sounds like a cliche, but the more you think about how you can help other people, the more help will come your way when you need it.
Some time off! We've got new patterns in the works for the Spring, of course, but I'm planning to make next year a little easier. I do have some ideas up my sleeve for some crafty stuff that's not purely sewing pattern related, but it's just an idea at this stage. In the meantime, I'm taking a little trip to Argentina and slowing down to think!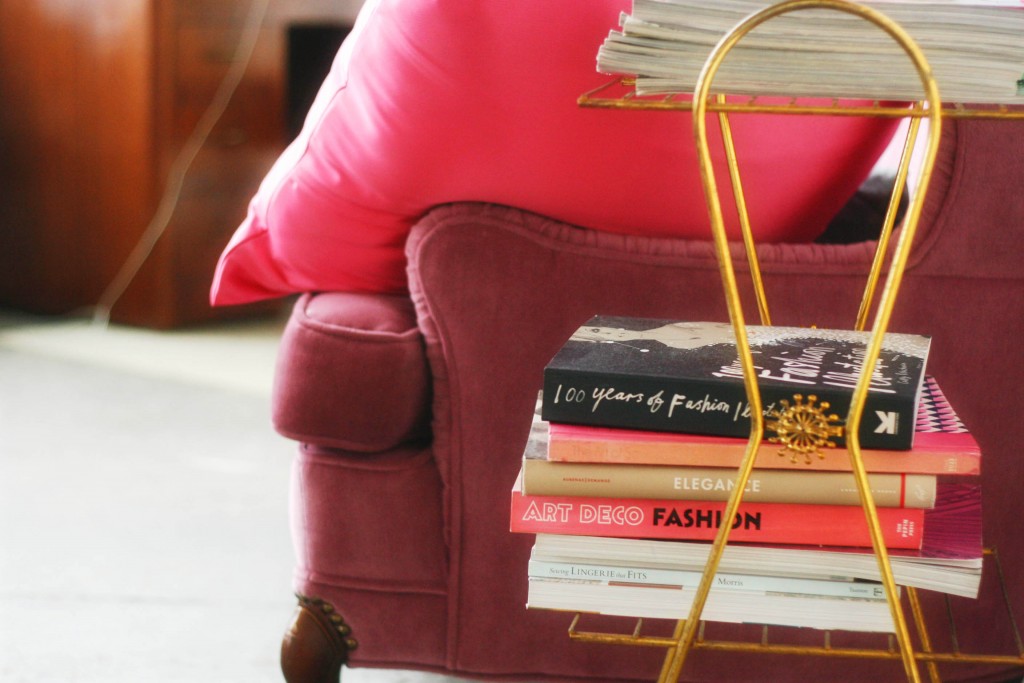 This is the first stop on Sarai's blog tour for this book. Check out the full list of participants, so you can follow along!
Nov. 1: The Coletterie – Intro and giveaway
Nov 2: Craft Buds – Interview and giveaway
Nov. 3: Gertie's New Blog for Better Sewing – Lace insertion tutorial for the Licorice dress
Nov. 4: Sewaholic – Book excerpt
Nov. 7: COLOURlovers – Sarai's favorite prints and patterns
Nov. 8: Flossie Teacakes – Interview with Sarai and book review
Nov. 8: A Fashionable Stitch – Book excerpt and review
Nov. 9: Pink Chalk Studio – Book review
Nov. 10: Craft Gossip – Interview with Sarai and giveaway
Nov. 11: Bolt Fabric – Book review
Nov. 14: True Up – Fabric Fives with Sarai
Nov. 15: Frolic! – On styling the book's photos
Nov. 16: Whipstitch – Book review
Nov. 16: Honeykennedy – Styling ideas
Nov. 17: A Dress a Day – Interview with Sarai
Nov. 18: Not Martha – Book review
(break for Thanksgiving week)
Nov. 28: Casey's Elegant Musings – Project Planning, book excerpt and Casey's thoughts
Nov. 29: MADE – Giveaway
Nov. 30: Sew Weekly – Book review
Nov. 30: Oh! Fransson – Elizabeth's version of the Taffy pattern
Dec. 1: Sew Mama Sew – Guest post from Sarai on grainlines
Free Webinar: Sarai is also hosting a free webinar on November 10, and she'll teach you how fabric is made, how to speak the language of textiles, how to choose appropriate fabrics for your sewing projects, and more. Register today, because seating is limited. There's also a book discount for all webinar attendees.
Giveaway!
Giveaway now closed. Congrats Margie! F+W Media is generously giving one reader the chance to win a copy of The Colette Sewing Handbook by Sarai Mitnick! To enter to win, leave a comment on this post telling us one thing you've learned from this interview. (U.S. entries only.)
We'll announce one winner on Wednesday, November 9.