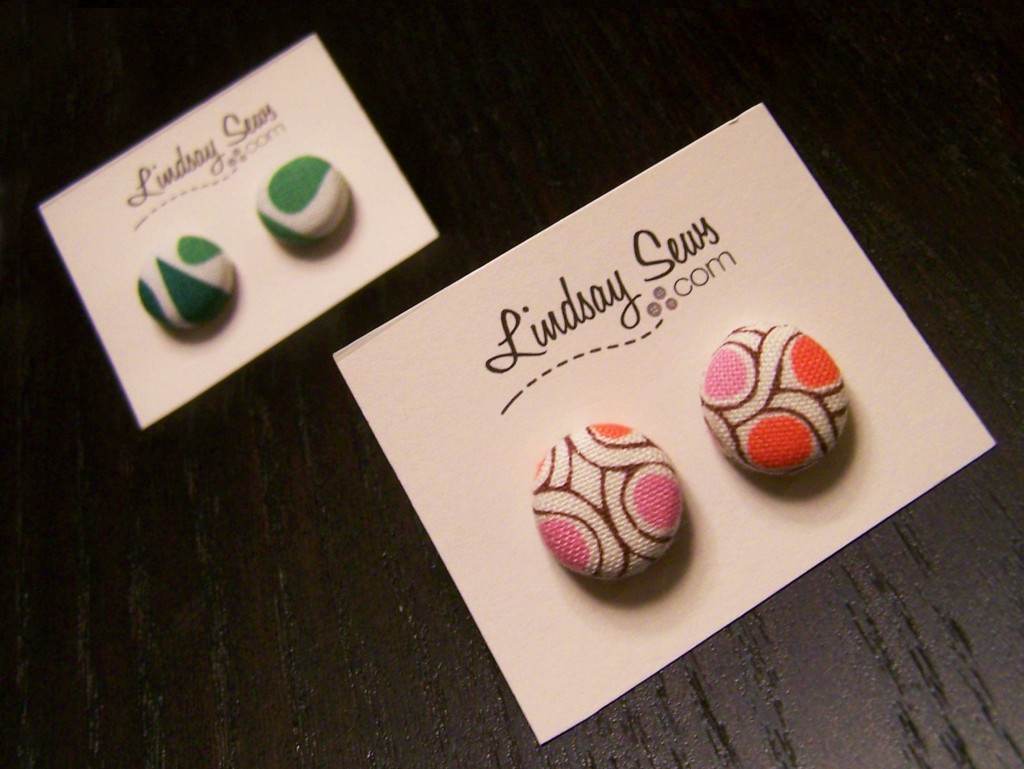 I've been making a lot of covered buttons lately, to turn into adoption fundraiser earrings. Today I wanted to share with you a basic tutorial on how to make fabric covered buttons. It's so easy to do as long as you have the right tools!
Supplies:
Dritz and Maxant are two companies that specialize in cover button kits. When purchasing a kit, make sure you pay attention to the size of the buttons (size 18-60, typically). You'll also want to buy a kit with the mold and pusher (the white and blue pieces), and not just refill buttons.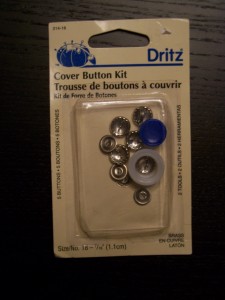 The buttons I'm making here are size 20, and they are about a half inch in diameter. Sizes 24 through 45 are common in craft stores and quilt shops, but you will likely need to shop online for other sizes. Take note of the button style, as there are two main types: flat buttons and half-ball buttons, which are rounder like pearl buttons. I'm making flat buttons.
Gather some scraps of fabric. I'm using a thick linen/cotton blend, but you can also use regular quilting fabric to cover buttons. If you discover that your fabric is too thin, you may want to first iron on some fusible interfacing to the back side of the fabric so the shiny aluminum buttons don't show through.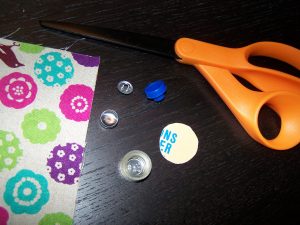 You'll need a pair of scissors, which you may use to cut the pattern piece of the appropriate size from the cardboard back of the button kit. Don't throw this away; I recommend storing all spare button parts along with your kit in separate baggies labeled with the size.
Covering Buttons
1. Cut a circle of fabric to the size of template on back of button kit box. You'll want to choose a print that's the right size for your button. 2. Place printed side of fabric face down on top of button mold. 3. Place button upside down on top of fabric circle. 4. Use blue pusher to move button and fabric deep into the mold, as far as possible.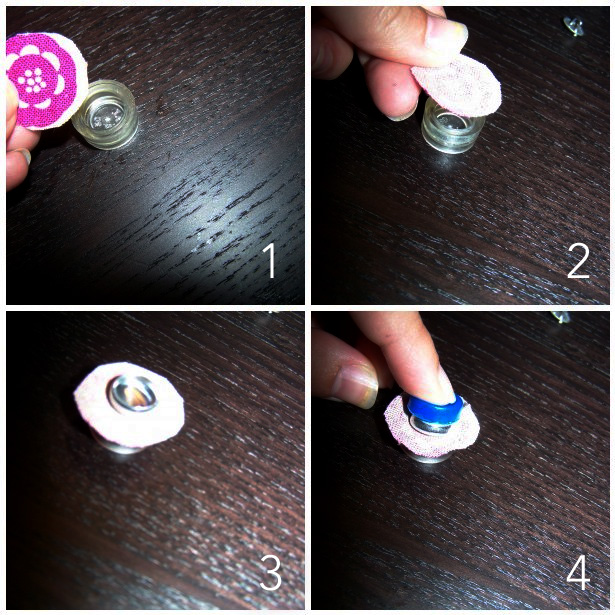 5 and 6. Remove pusher and use your fingers to fold edges of fabric down. Make sure all sides are even. If not, fabric will poke out the edges of the finished button. If your fabric is uneven, just pop out the button and try again. 7. Once fabric is pressed to the center of the button, place button back on top of the button mold with the loop side facing up. 8. Use the pusher to secure button back to the button.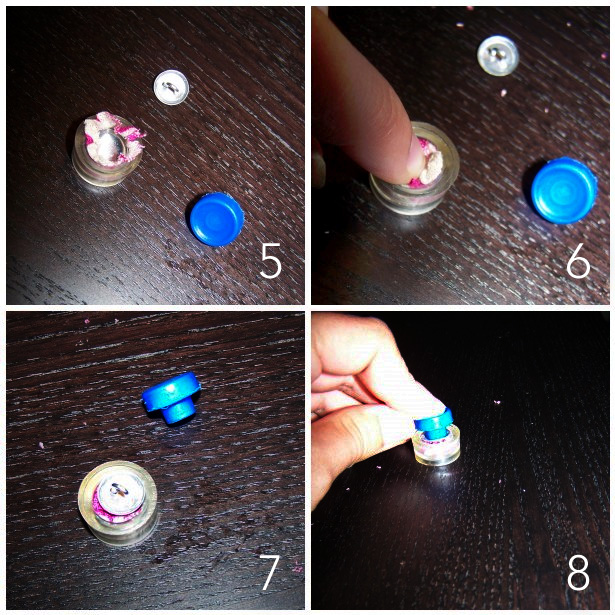 9. Use your fingers to bend the button mold, and your covered button should easily pop out. Repeat with the remaining buttons.
You can use these fabric buttons to decorate clothing and accessories or change out the button backs to make jewelry, push pins, and lots more. If making jewelry, you'll want to find buttons with flat backs, or else you'll have to remove the button loop with pliers before gluing on your earring posts, bobby pins, push pins, and so forth. Have fun!