We're happy to introduce Pattern Patti, a new shop featuring PDF sewing patterns in fun, accessible designs!
Cindy, any meaning behind the name of your shop?
Well, funny you asked. One Sunday evening, I was struck with the desire to open an Etsy shop selling sewing patterns. I was looking at all of the beautiful boutique sewing patterns and thought,"Why can't I sell those". Then I thought, "I will sell those. What should the shop name be? Well, my sister's name is Patti, I could call it Pattern Patti." That's it. Nothing profound. I just thought of my sister and named the shop. I had no idea I would sell my own patterns. I didn't even know for sure that I would sell any patterns at all.
How did you get started sewing in the first place, and now making your own patterns?
My mother and both of my grandmothers sewed. One grandmother hand-sewed quilts and the other machine-sewed garments and crafty things. My first sewing project, that I can remember, was a skirt for 4-H. If I remember correctly, my grandma Audrey did more of the sewing than I did. I just stood next to her and watched. Since then, I have sewed in waves.  I sewed a little in high school, a little right after I got married, and then a little when my 2 oldest girls were tiny. Skip a few years. We moved across the country, had a couple more babies, and I started sewing again. I guess I've been sewing steadily now for the past 5 years, learning to use patterns and learning techniques. Google and YouTube are my friends.
About 2 years ago, I was introduced to the wide world of modern fabric designers. I fell in love with Heather Bailey's Pop Garden, especially the reds. I like red. I bought 3 of the pieces and had to find a way to use them. I also needed a new bag. I decided to make a bag that could show all three pieces to fulfill both of my needs. Many of my friends loved it and asked me how I made it, so I wrote up the instructions for it. I taught a little workshop for ladies at church and passed out the instructions. At the time, Pattern Patti was selling only pre-printed patterns by other designers. I listed the tote on a whim and it sold, quickly. What a thrill. People liked what came from my mind and heart. I loved it. I loved the process from idea, to making, to writing and publishing. So, as the ideas came, I made, wrote, published and listed.  I eventually sold all of the designer patterns and now Pattern Patti is solely an expression of me. How cool is that?
What is your number one tip for others interested in opening an Etsy shop? Any wisdom you've picked up along the way?
I've learned a lot of things from selling on Etsy. But, my best advice is, Do what you love. Pattern Patti is my 4th Etsy shop. I've sold little crafty things I've made. I've sold custom, personalized photo mats and I even tried following the 'green' movement, selling eco-friendly, upcycled, handmade items for dolls and baby. These things never really did much, not because there was not room for them on Etsy, but because I was not in love with the work. It wasn't really an expression of me. I was trying to do what I thought others would buy.  I love sewing and meeting my needs and my families needs by doing my craft. I'm also pretty crazy about technology. I've always been interested in desktop publishing and photo editing. Writing the patterns allows me to create, using all of my skills and interests. I get to do what I love and make a little income doing it.
What are your most essential sewing tools?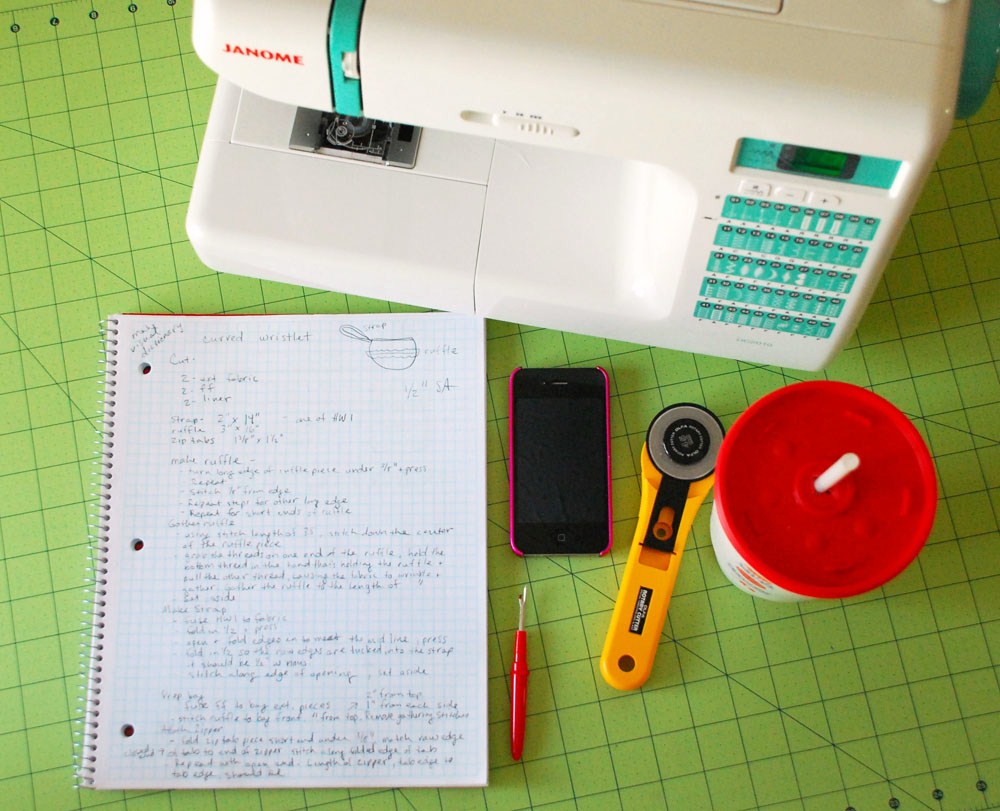 1. The sewing machine, obviously. I use a Janome DC2010. Nothing fancy, gets the job done.
2. A cutting mat and rotary cutter. I rarely use scissors.
3. My notebook. My companion. I grab it to sketch up ideas. Once I get around to pounding out the idea and sewing it up, I write all of my measurements and steps there. In fact, it's sitting right next to me now.
4. My seam ripper. I'm only human.
5. A coke. It has to be from McD's and in Styrofoam. Substitutes are unacceptable. Unless I'm desperate, of course. 🙂
6. My technology. I love my phone and my laptop. They are invaluable. I use them for writing, tweeting, research and the occasional chick flick.
The giveaway is now closed. Congrats to our winners:
#25: Mom C: "I like the patchwork tote bag pattern.  So many uses."
#84 Jqluo:    "I like the Tote bag pattern."
#66 Billie Kretzschmar: "I'm a Craft Buds follower."
Giveaway!
Leave a comment on this post and you could win your choice of sewing pattern from Pattern Patti! There will be 3 winners!
1. To enter, visit Pattern Patti and leave a comment telling us which of her sewing patterns you'd most like to try. (one entry)
2. For a second entry, be a Craft Buds follower and leave another comment. (one entry)
This giveaway will end on Friday, September 2, 2011 at 11:59pm (EST). Giveaway open worldwide!