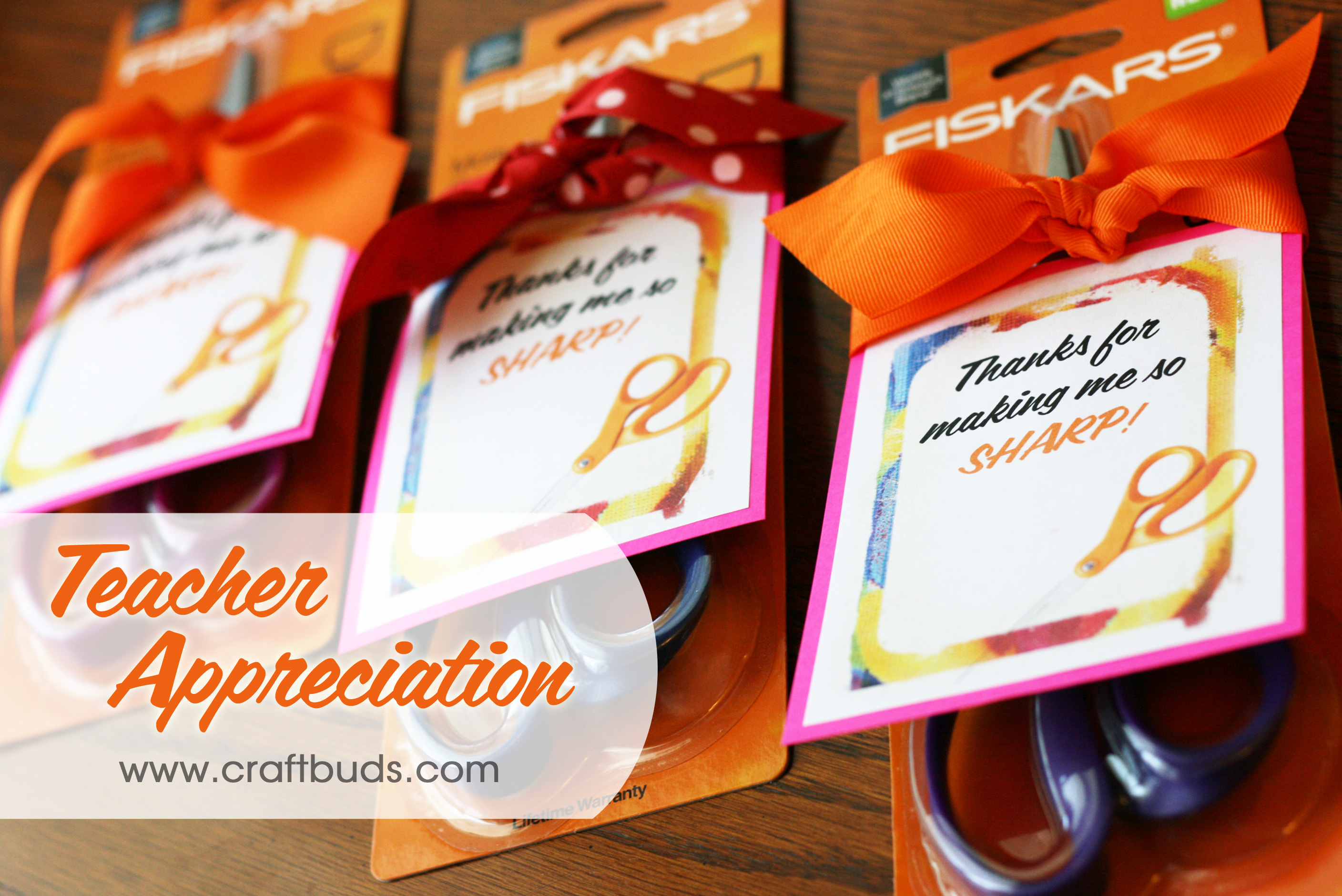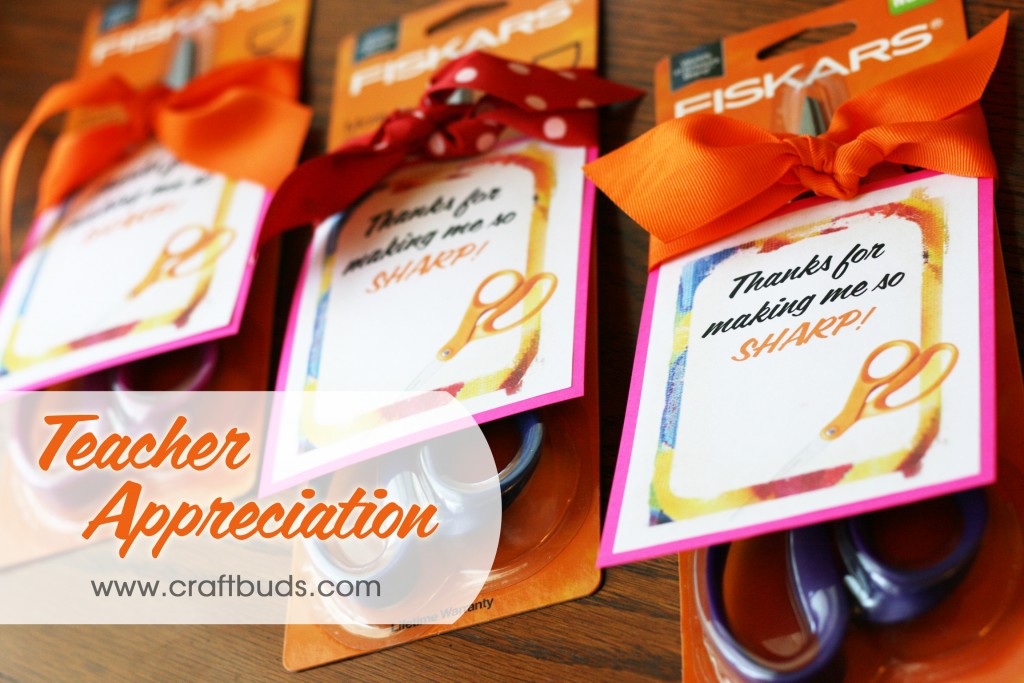 Last night I realized I hadn't gotten anything for my son's preschool teachers and their last day was today. So, we had to do some quick thinking. I love new scissors and I figured it's something teachers could use so we ran to the store and picked out a few pairs of Fiskars designer scissors in different colors. They also have some fun prints like zebra print or a blue and white design (my favorite!) but those weren't available at our local store.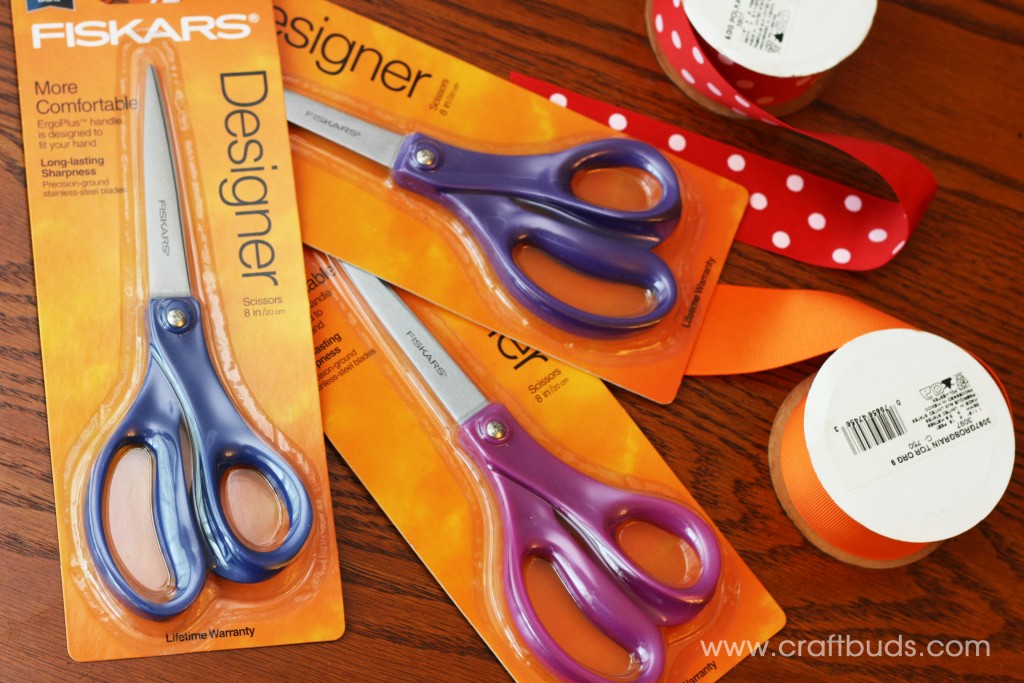 I designed and printed tags, then we cut them out, glued them to cardstock, taped them to the front of the scissors and tied a big bow around the top. After these photos my son signed his name in the white space and I wrote a little note on the back. Fast and easy and the teachers were excited to get new scissors!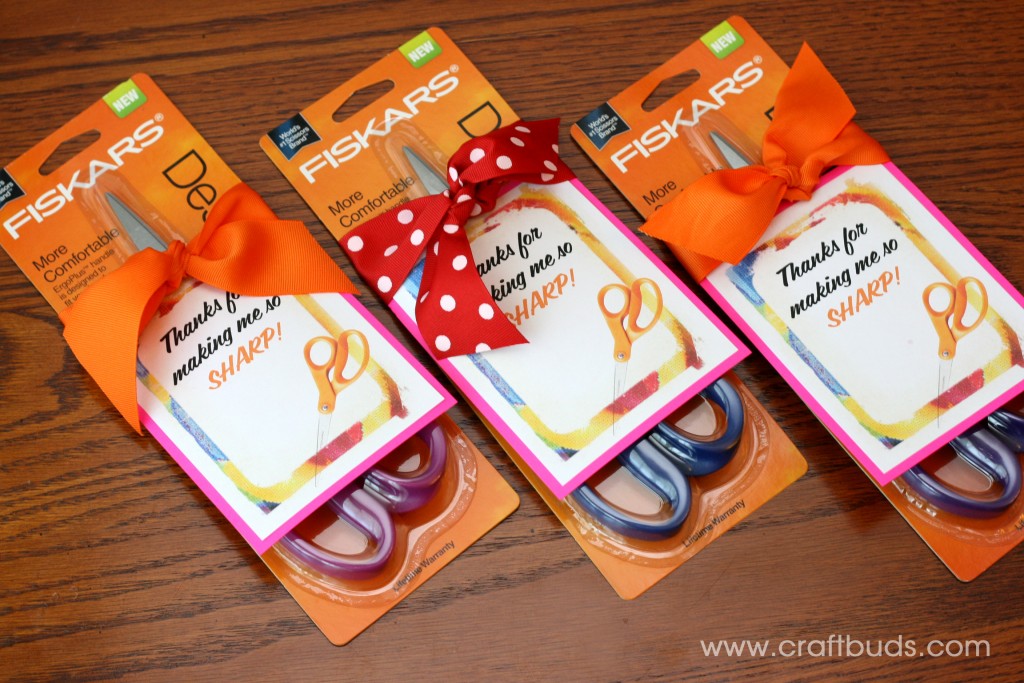 You can download the free printable Thanks for making me so sharp! and/or the You're a cut above the rest! and there are 4 per page. Happy summer!