Hi, I'm June, and I blog at June Bug's World. When I signed up to do a guest post on "Inspiration" for Craft Buds, it didn't occur to me that I would have trouble writing the post because of a lack of inspiration. That's irony for you. But being stumped really helped me to see the biggest issue I face when it comes to finding ideas. There are just so many cool ideas out there it's hard to distill down to that one project you just have to try.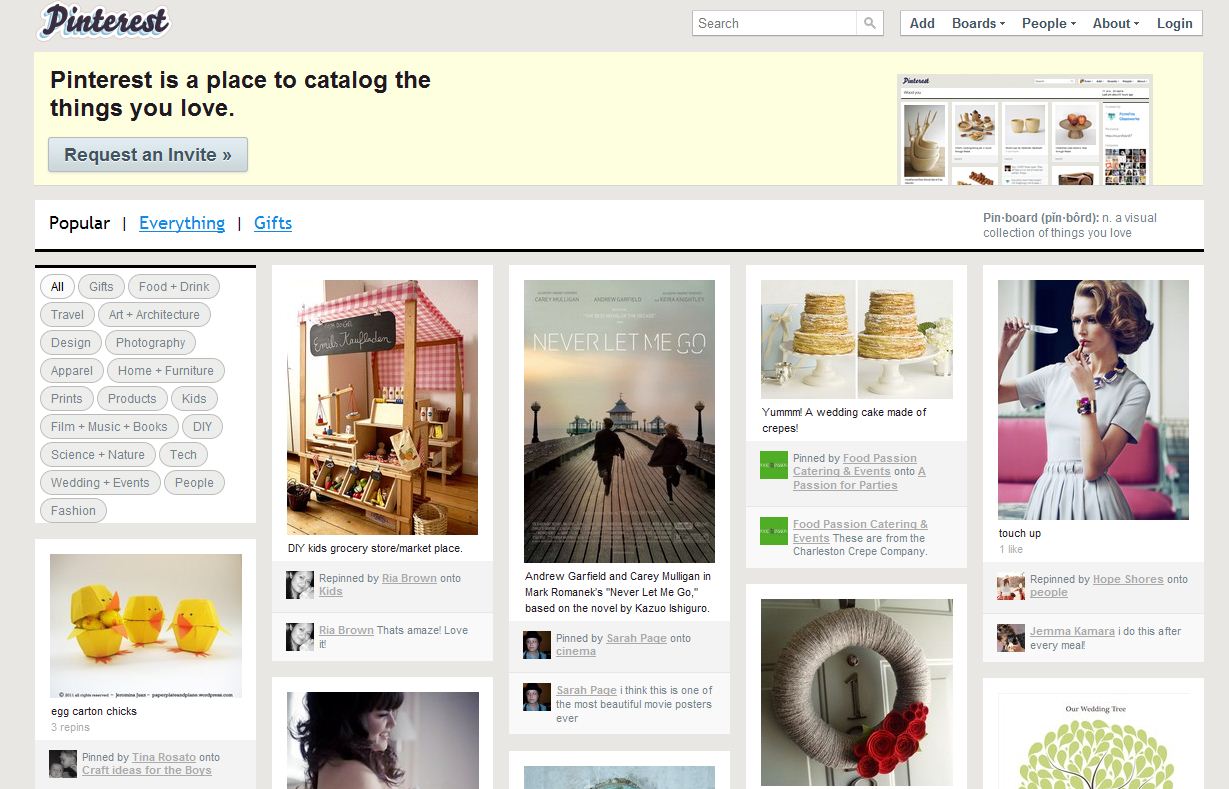 We've heard about Pinterest, Etsy treasuries, bookmarking your favorites, "liking" craft pages on Facebook… but have you ever counted up all the sources you've marked? It can get overwhelming. There's not enough time in the day to look at all the creative talent out on the web.
So this is how I (try to) keep it simple. I bookmark pages, "like" things on Etsy, but first and foremost… I use my brain. If I see an image or hear a song or have an idea I will trust that if it is brilliant, it will stay in my brain. If it doesn't, then it wasn't a strong enough idea to work out as a real project for me. If it doggs me, keeps me up at night, pops into my head whenever I sit down at the computer, then I know it's important enough for me to turn into a design.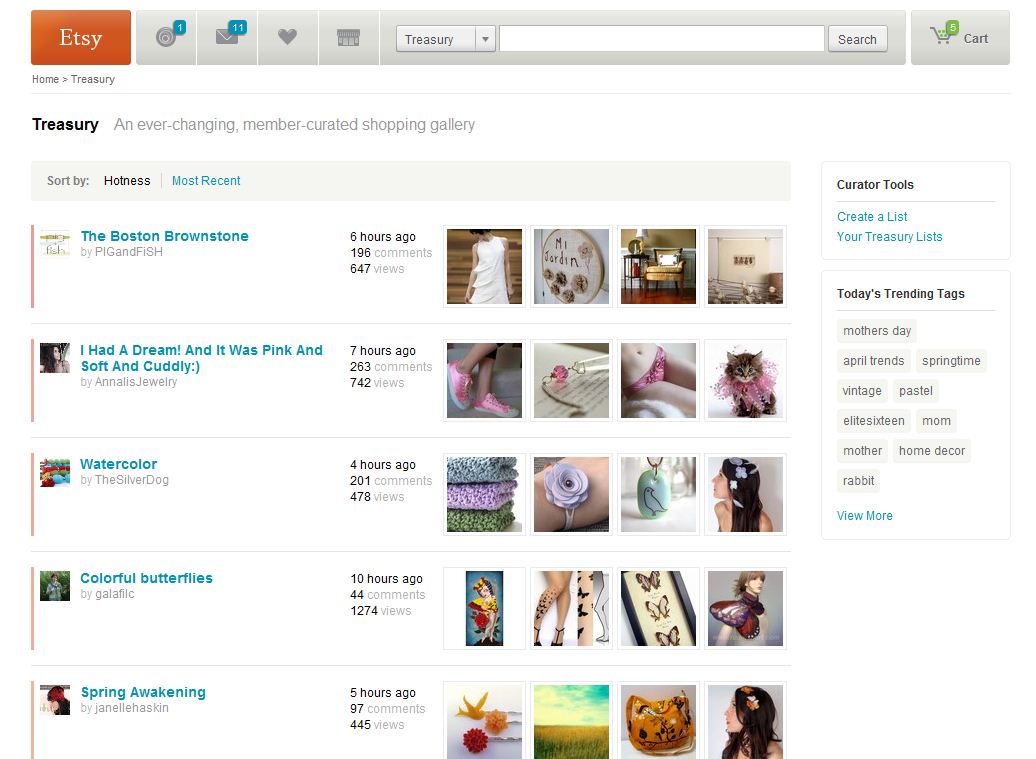 Then I pull the picture into my design folder. Or sketch it out. Or let it fill all my thoughts until it solidifies into a real project. A project that I can pick fabrics for and start cutting. Most of the time I've thought about it enough that it comes together just as I hoped. Sometimes it doesn't, but always it's something I really enjoy doing and can feel really proud of.
For example, with my Swooping Solids Pillow, I saw this picture on one of my regular blogs (elsie marley):

And I just COULD NOT get it out of my head. I kept going back to that post, over and over, until I decided it would be my next project. It fit all of my prime design criteria: curves and color. The fact that it was all laid out in "blocks" helped too. So I went and picked out some fabrics and started cutting away. I didn't sketch anything – I kept it all in my head – and I made some modifications along the way. In the end? A design of my own, inspired by art:

And while this project was a little too time consuming for me to use it in my Etsy shop, the basic idea stuck and turned into some very marketable items:

And I think that's the best way for inspiration to flow – from an image I found all the way into a signature item that I can use to grow my store inventory.
Things that help?
Pick your favorite 5-7 craft blogs, and visit them regularly. More than that is too much. Less and it's feeling like not enough sources.
Enter contests. Visit those linkups and browse around. Comment on other people's posts that you love. But remember that "it's gotta stick" is what matters.
And I try really hard to only work on 1-2 projects at a time. Because for me, completion is what counts.
Blogs I like to visit for inspiration:
Noodlehead
Grosgrain
Stitched in Color
Elsie Marley
The Long Thread
I am Momma Hear Me Roar
Pink Penguin
Contests and Linkys I love
Bloggers Pillow Party
Quilt Story Fabric Tuesday
Sew Modern Monday
What is your favorite way to find inspiration for your handmade business or personal craft?