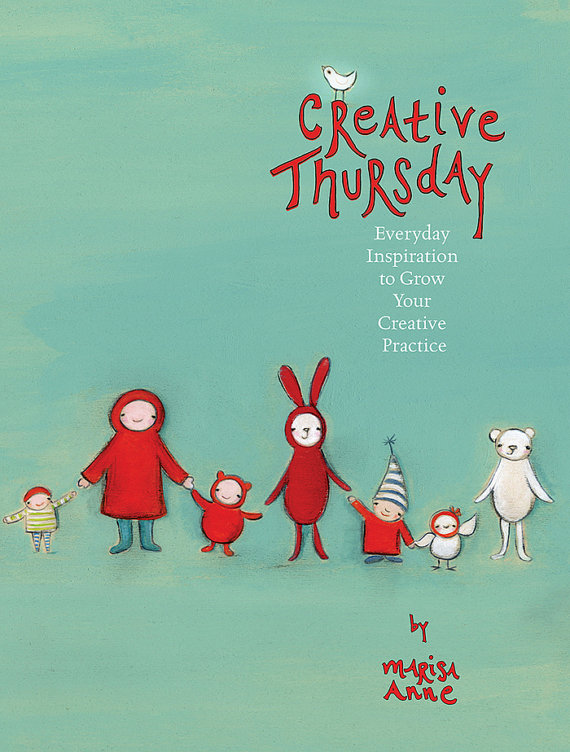 If you need some handmade business inspiration to keep your New Year's goals in check, you'll love the book "Creative Thursday" by Marisa Anne. Check out the video trailer for a sneak peek at what's inside the book, and enter to win one of two copies, courtesy of Fabric Seeds, below!
creative thursday book trailer from Marisa Anne on Vimeo.
Giveaway!
Want to win one of two copies of this great book? Leave a comment on this post telling us about one creative goal you have for yourself, whether that's to learn a new skill or to improve your current craft. We'll choose two random winners on Sunday, 3/24.
Congrats to our winners, Louise and Domenica!