Now that Craft Book Month is over we're starting to think about all of the upcoming holidays! For Halloween, I've designed a couple printables to get you and your house into the Halloween spirit.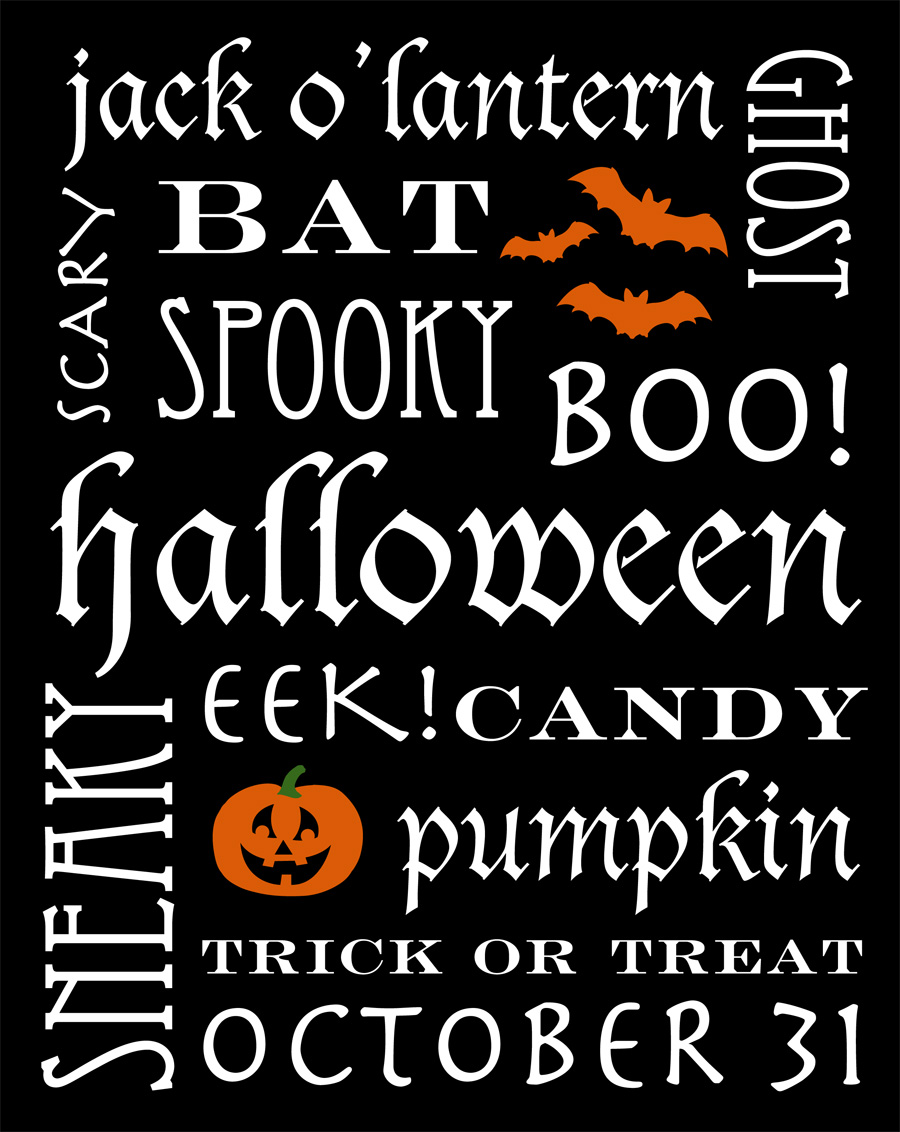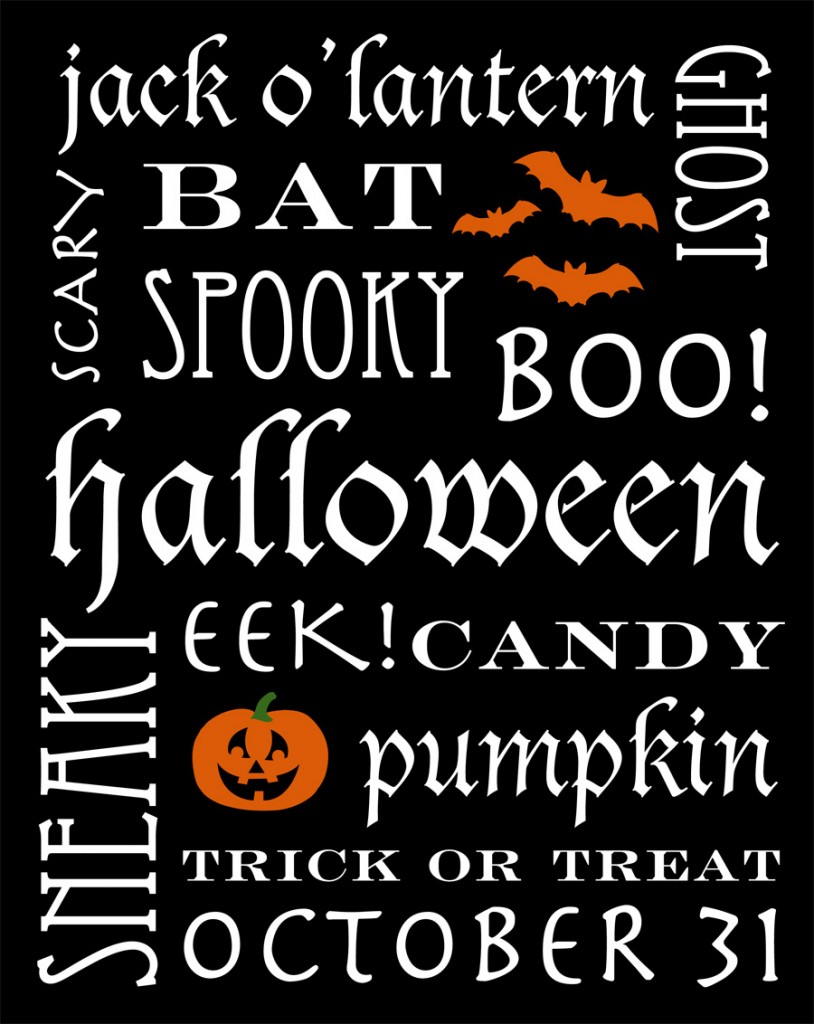 Above you'll see the Halloween Subway art. The Halloween Subway Art PDF is sized for an 8″ x 10″ frame opening but you can use your printer settings to scale it down if necessary.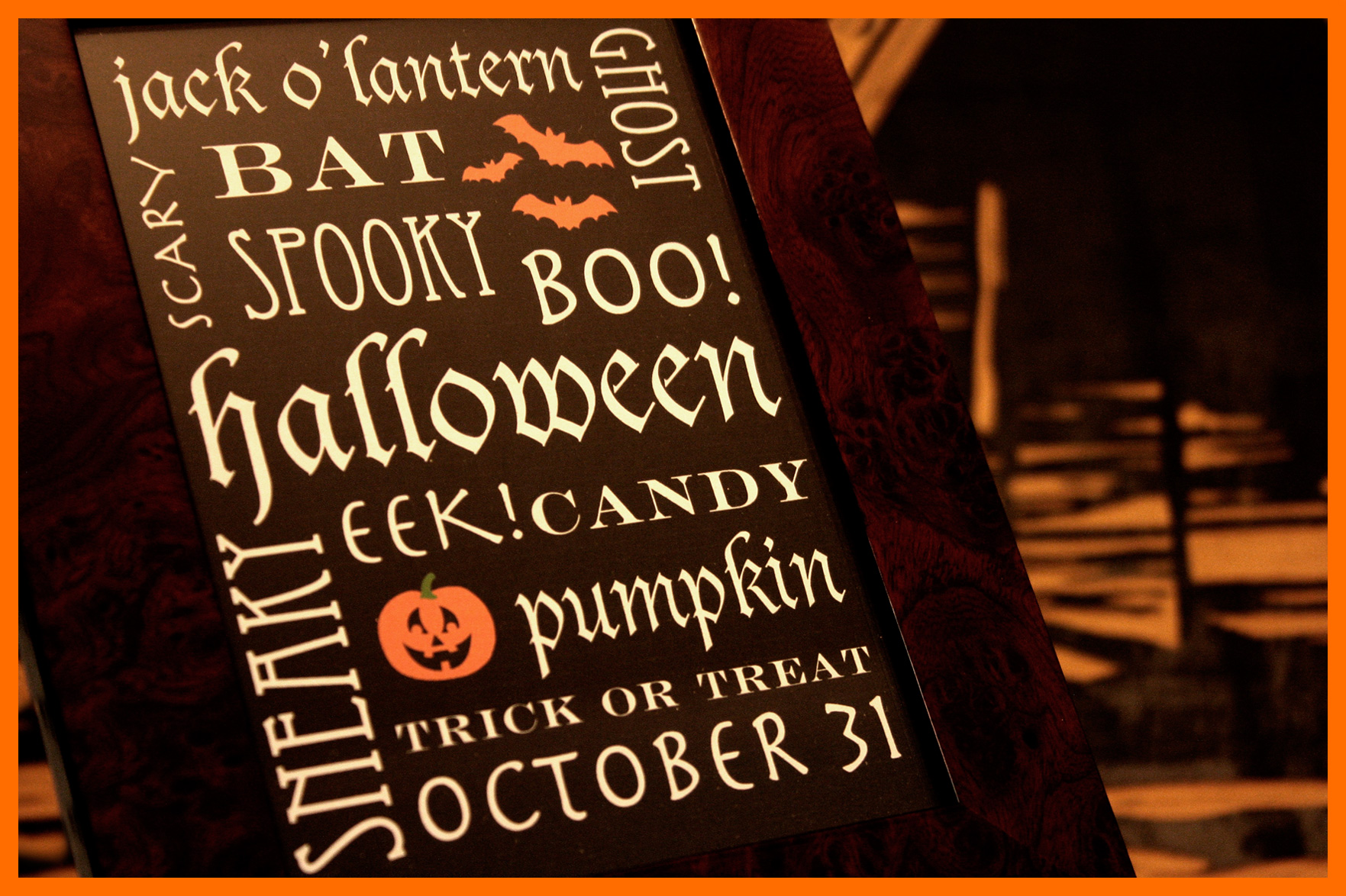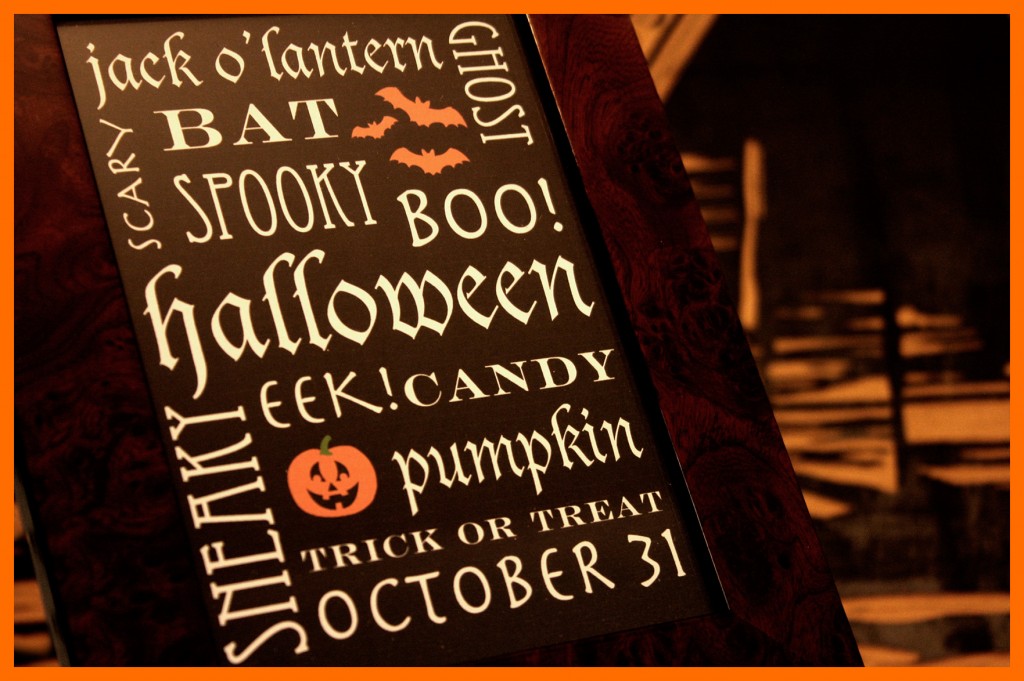 I've also put together a "Happy Halloween" bunting. To assemble, print out the 2-page Halloween Bunting PDF. Then cut along the center of each orange line/border around each triangle. Besides the letters there are a few images to use if you choose. Below you can see what the PDF pages will look like.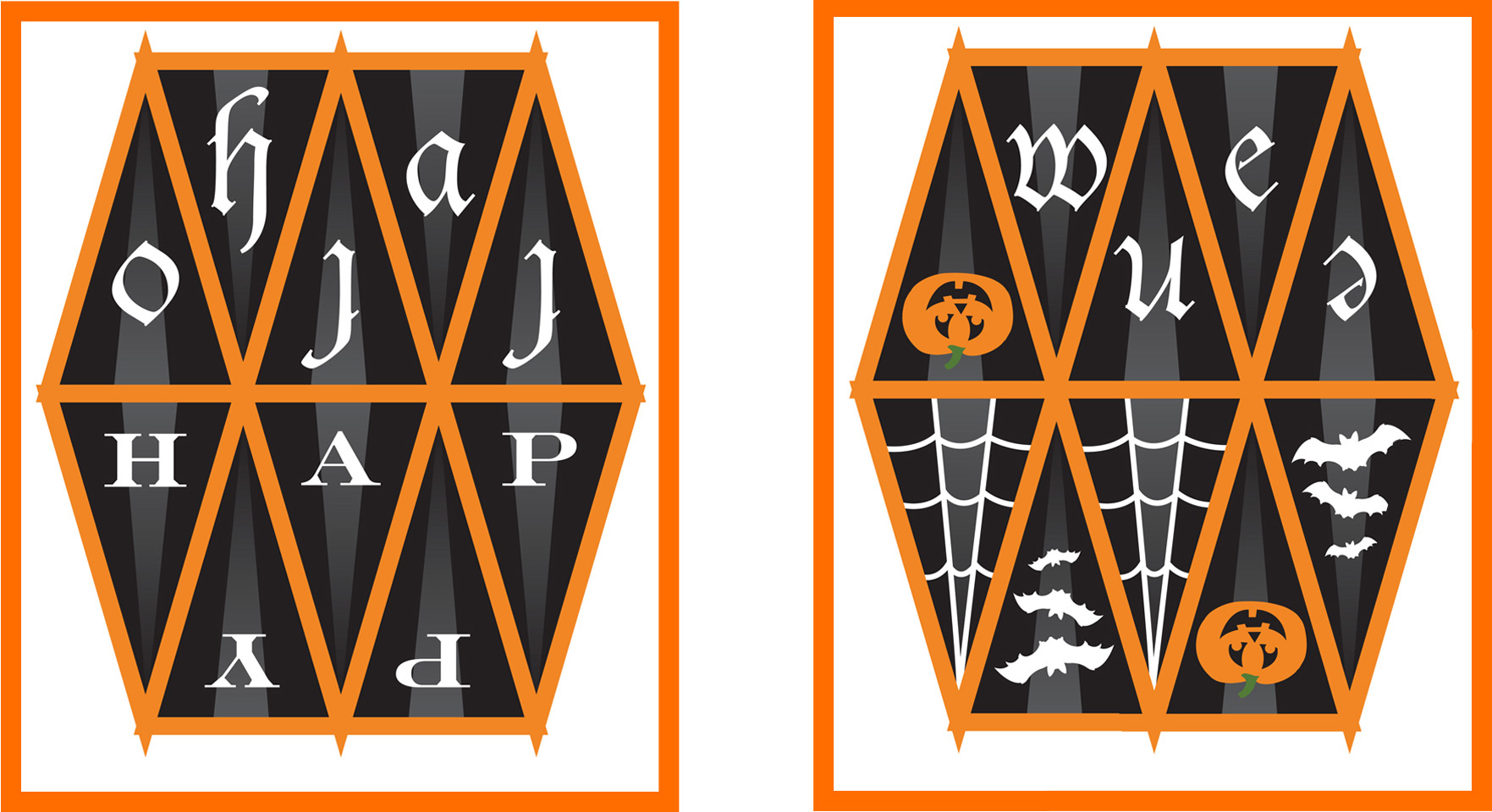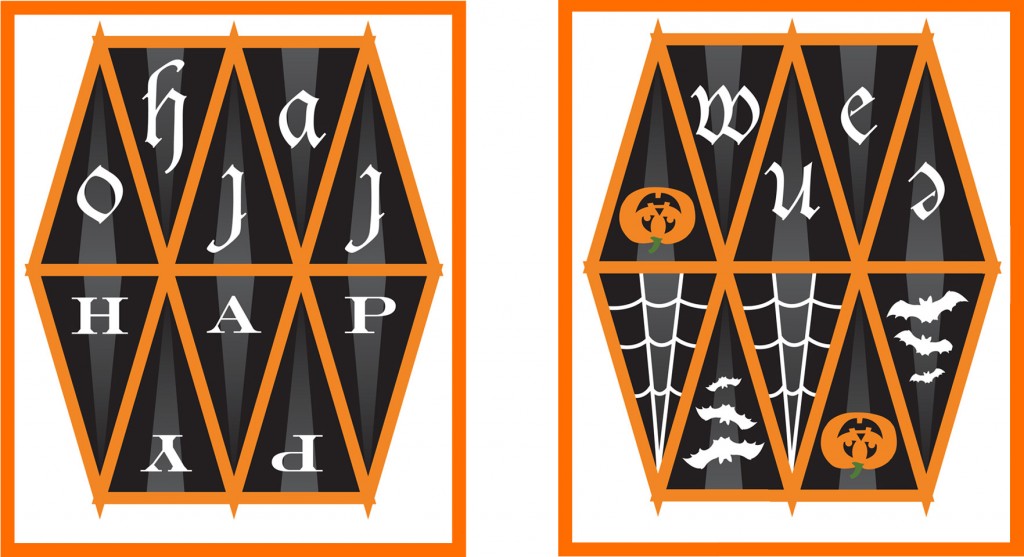 After cutting out the triangles I used rubber cement to glue each one to orange scrapbook paper that I cut slightly larger than the printouts (I needed 2 sheets of scrapbook paper). Then I used a hot glue gun to glue each triangle to a piece of ribbon and that was it! This could also be a fun craft to do with a child.