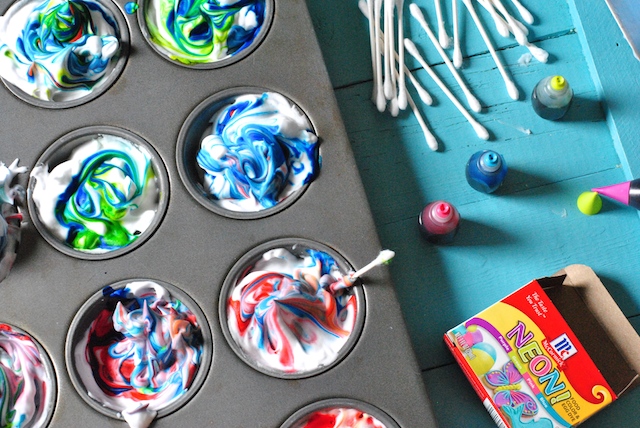 Are you looking for a fun way to dye Easter eggs with your kids? I thought it would be fun to try something new with my 4-year-old son over Spring Break, so we headed to the dollar store for craft supplies and to the grocery for eggs. This method of dyeing eggs uses shaving cream and food coloring. This craft was MESSY, but I think he really enjoyed it, especially spraying the shaving cream!
Recipe for Hard Boiled Eggs
Put eggs in large stock pot and completely cover with cold water. Put on the stove and bring to a rolling boil. Turn off the heat immediately, and cover the pot. Let sit for 14 minutes for smaller eggs or 17 minutes for larger eggs. After the timer has gone off, move the eggs to a bath of ice water so they stop cooking. Once they are cool and dry, you are ready to dye!
Step 1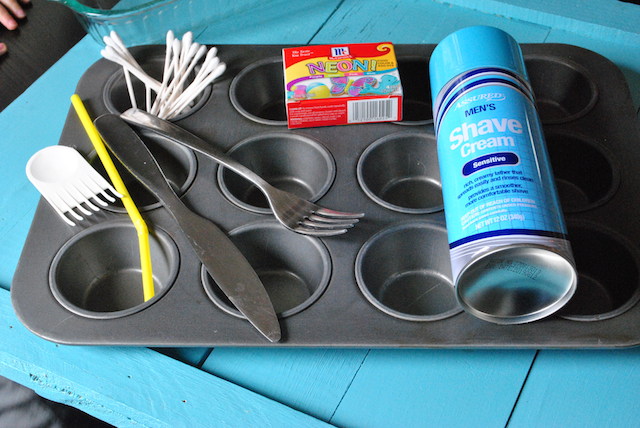 Gather your supplies! You'll need a large glass baking dish or muffin tin, shaving cream (or whipped cream), food coloring (liquid, not gel), and some things to mix the colors with. I grabbed forks, a straw, cotton swabs and a knife. We liked the straw and the cotton swabs the best! I recommend plastic gloves as well, but my son didn't want to use them.
Step 2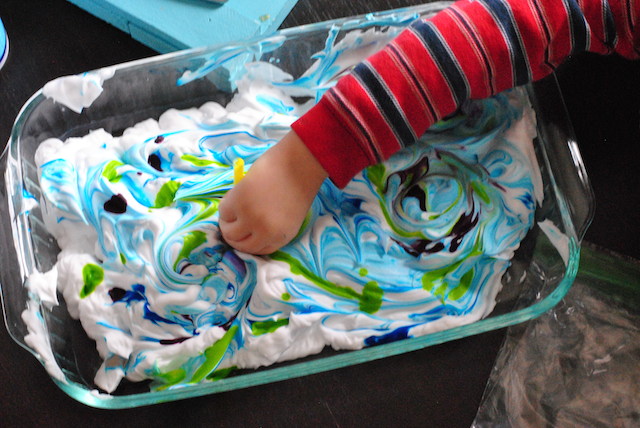 Spray a generous amount of shaving cream or whipped cream in your baking dish. Drop food coloring every so often across the top, and use an item of your choice to gently swirl the colors around. Don't overdo it, though, or you'll end up with a brown mess.
Step 3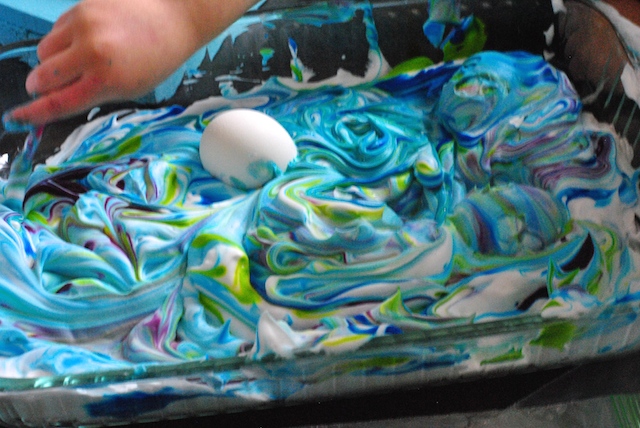 Drop an egg in the creamy mixture. Pick it up and place the clean side down so it is completely covered in cream as well.
Step 4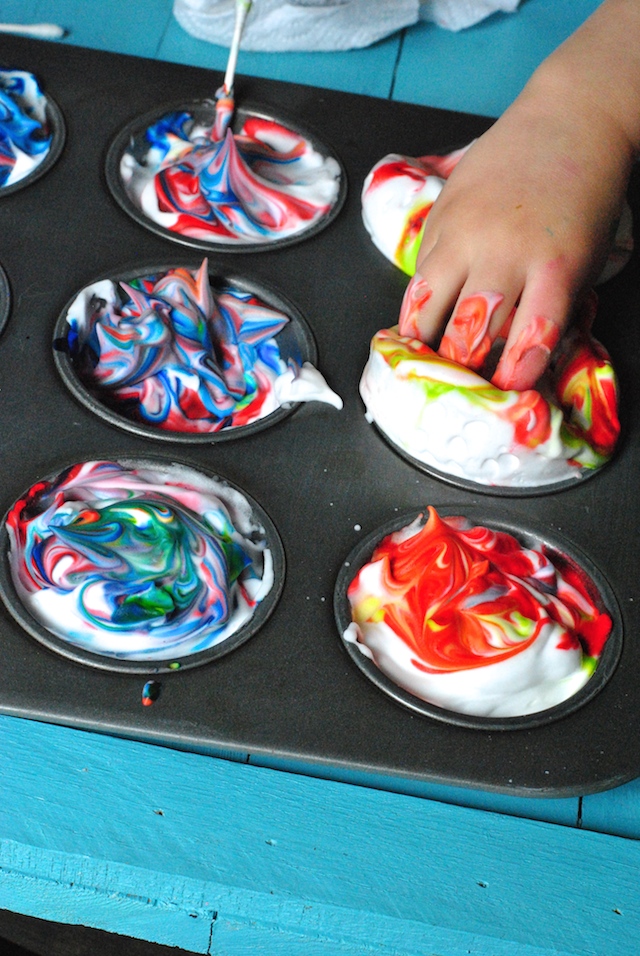 Leave the eggs in for 10 minutes to dye, and then rinse off the cream! Here's what it looks like to dye eggs in a muffin tin, and you can get really specific with your color combos.
Step 5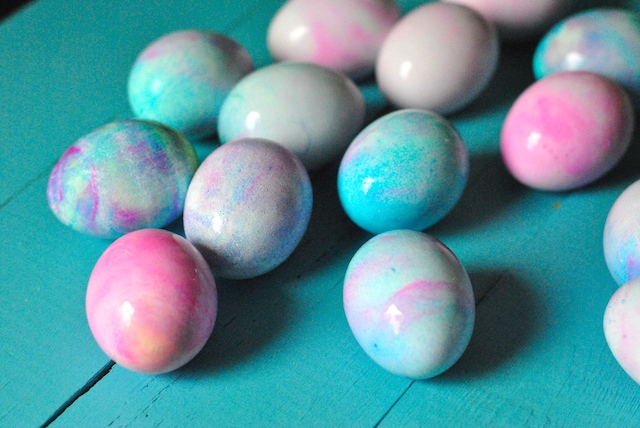 Enjoy your marble-dyed Easter eggs! You might also want to try out these eggs decorated with dye and rubber cement. What are some of your favorite Easter crafts for kids?