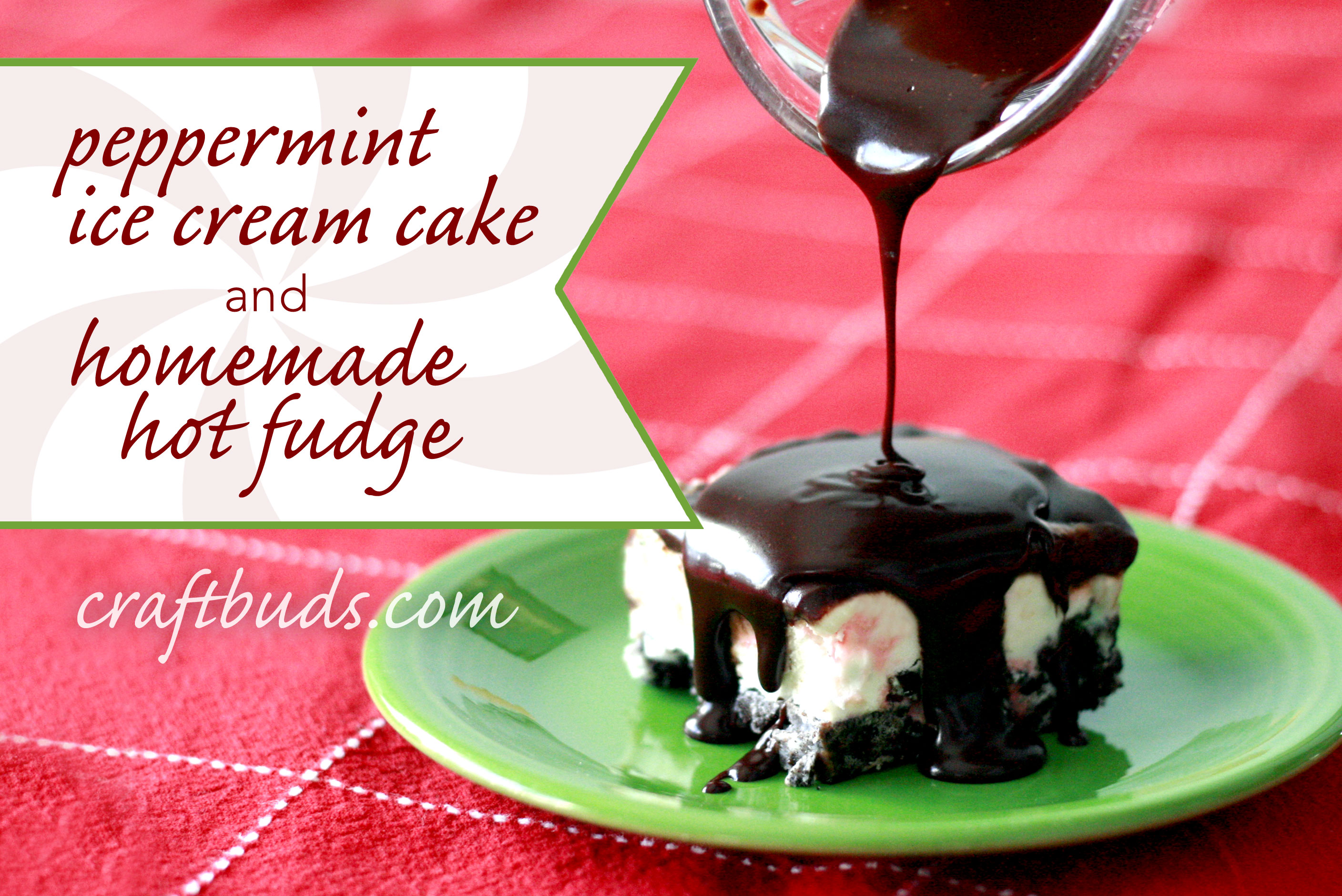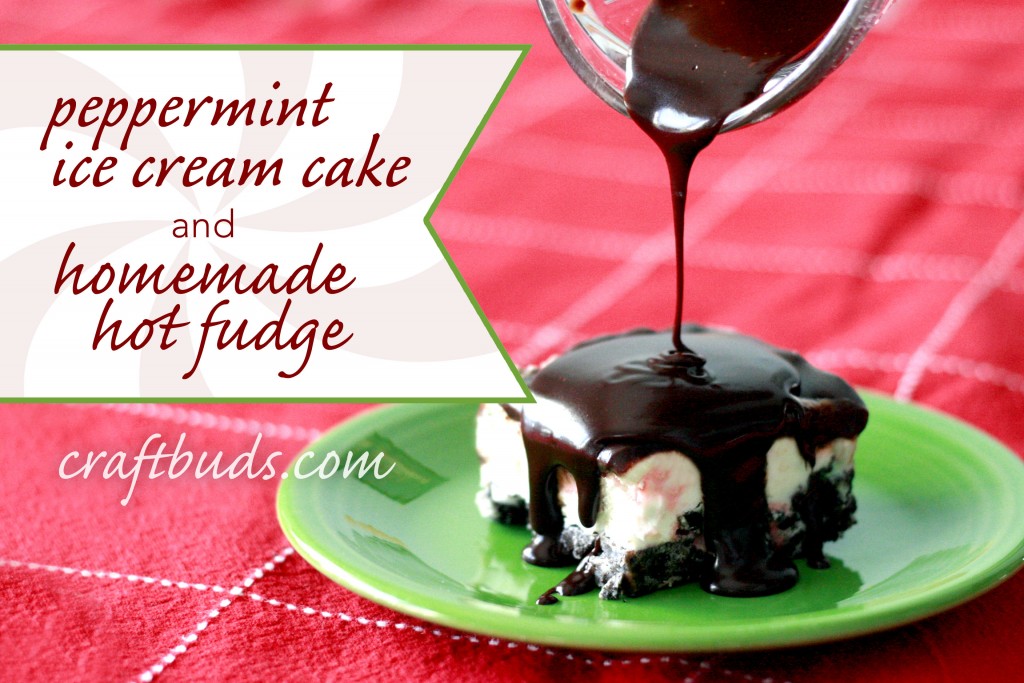 Mom's Hot Fudge
Hands down, this is my favorite hot fudge. Maybe it's because it's what my mom has made all my life for special occasions and it still feels special when I make it in my own kitchen. Or maybe, it's because it's rich, thick, intensely chocolate flavored and I've never had a better hot fudge! It's also easy to make.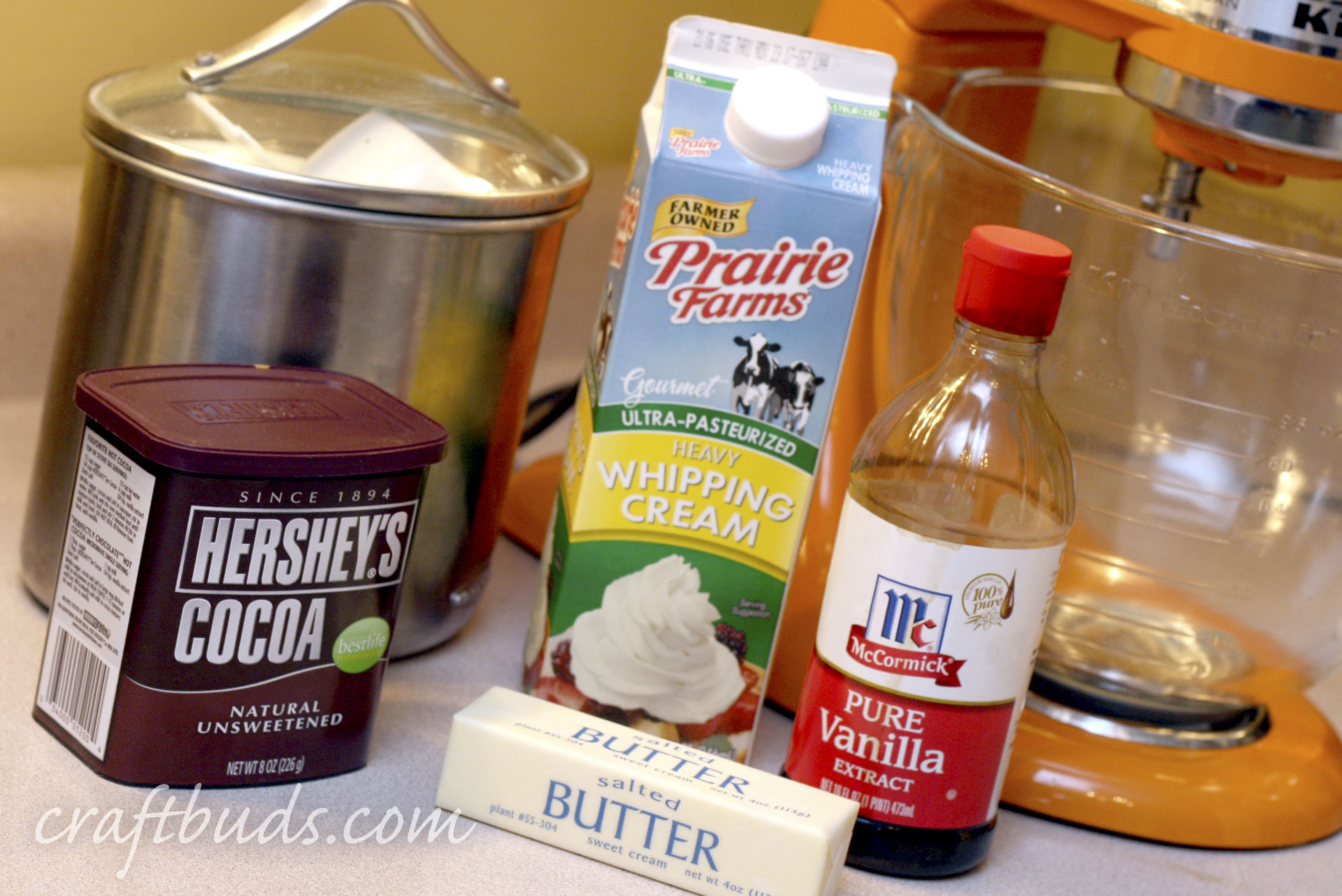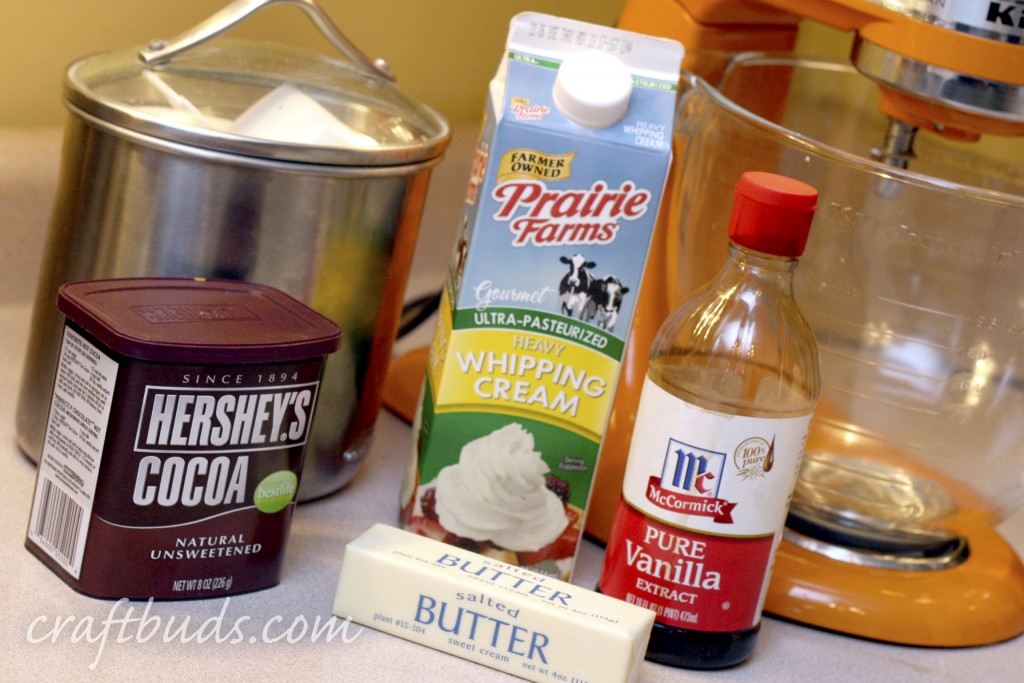 Ingredients:
1/2 cup (1 stick) butter (I prefer salted)

1 cup Hershey's cocoa (I've tried other brands, but they don't always result in the same consistency in the final product)

1 cup heavy whipping cream

1 1/2 cups white sugar
2 tsp vanilla extract
Directions: Melt, but don't boil, the butter over medium-low heat. Add cocoa and stir with a heat safe spatula until it's incorporated with no cocoa chunks.
Stir in whipping cream and sugar. If it's lumpy, remove from heat and use a blender to break up any lumps. Heat it on a medium heat until it just begins to boil. Remove from heat and stir in vanilla extract. The vanilla may hiss or steam a bit. When partially cooled, pour into a container with a good seal. When serving, spoon some out and only heat that portion. If the whole batch is heated and cooled over and over the sugar will begin to crystallize.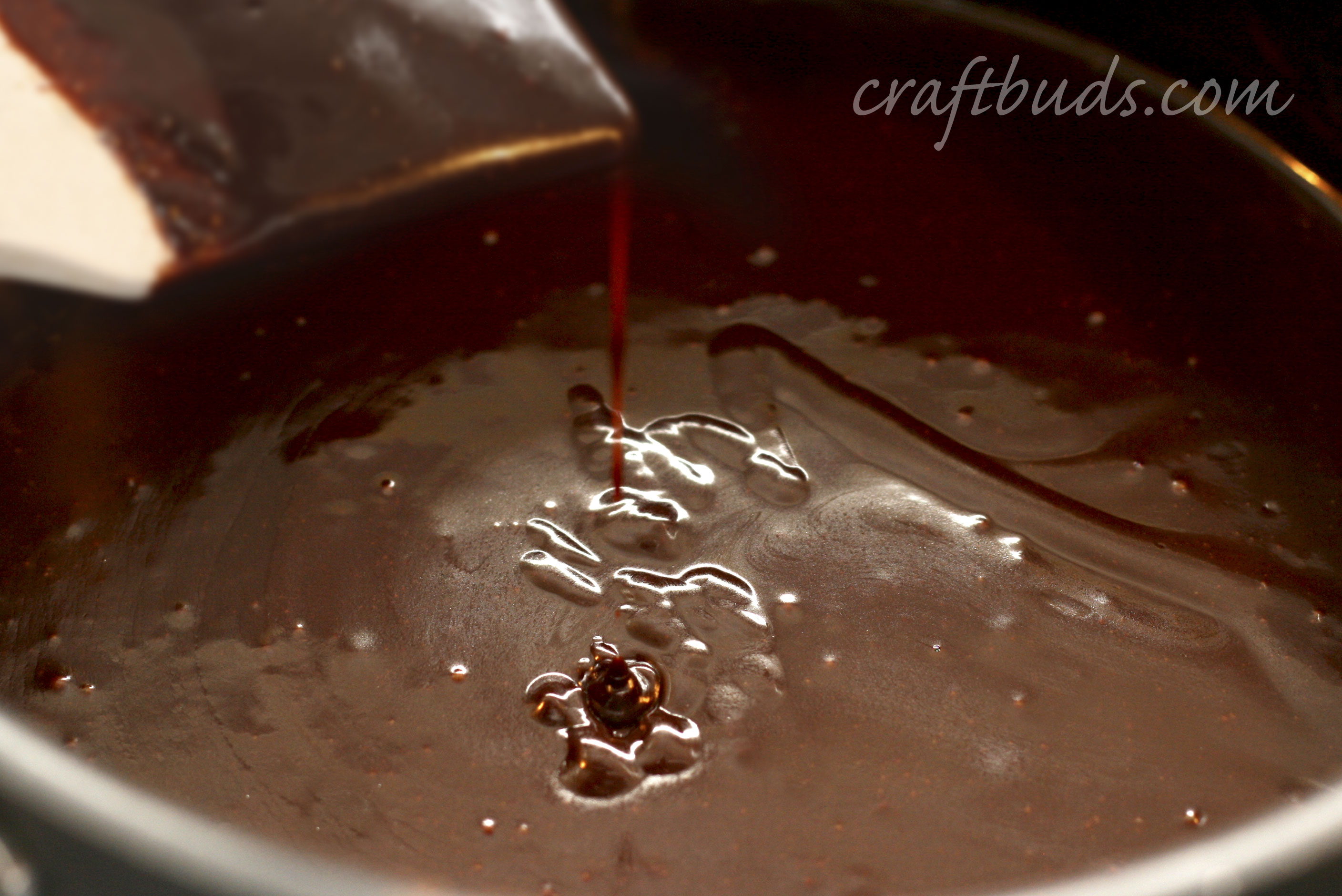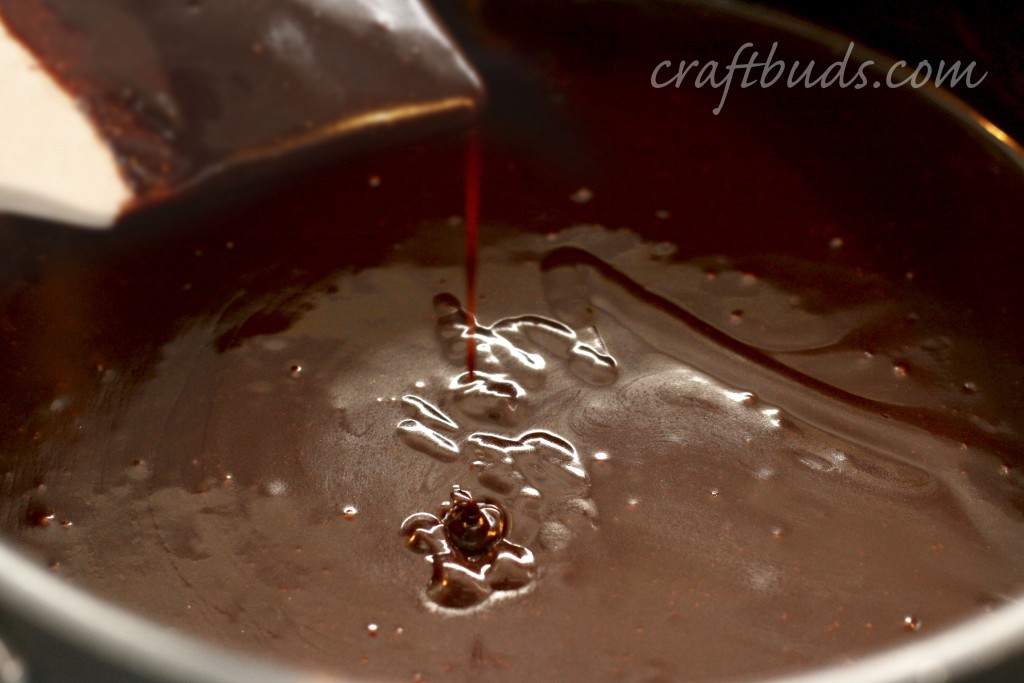 And now that you know how to make hot fudge, let's make an ice cream cake to serve it with!
Ice Cream Cake
Ingredients:
1.5 quart container peppermint (or your favorite flavor) ice cream

1/2 package double stuff oreos, crushed

2 Tablespoons butter, melted
First, get your ice cream out of the freezer and let it sit on the counter to thaw a bit. Crush the oreos into small bits and chunks. I like to put them in a ziploc freezer gallon bag and hit them with the side of a hammer. Stir the melted butter in with the oreos until they're semi moistened. It's just enough butter to hold the crust together, since too much better makes the frozen crust hard to cut and serve.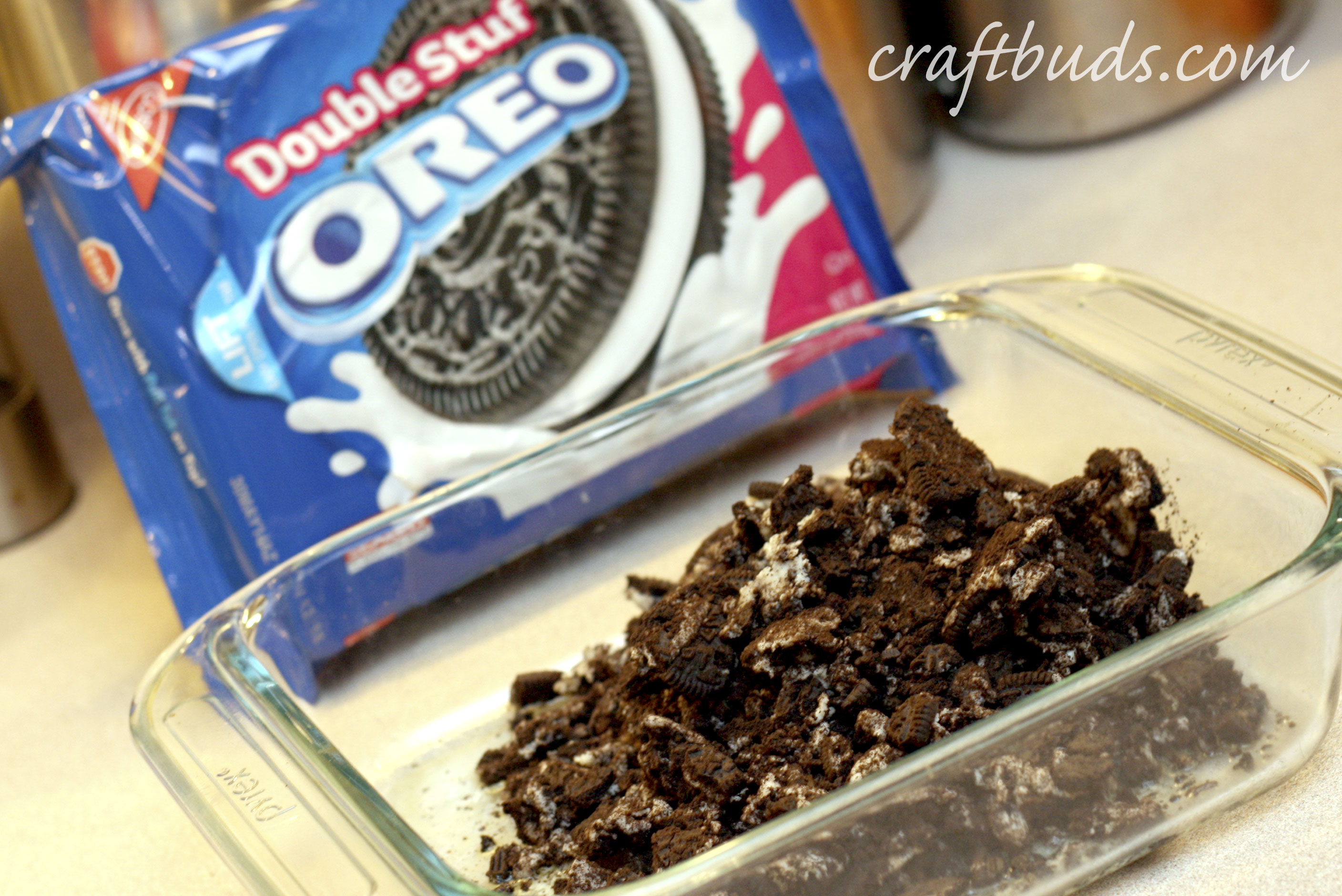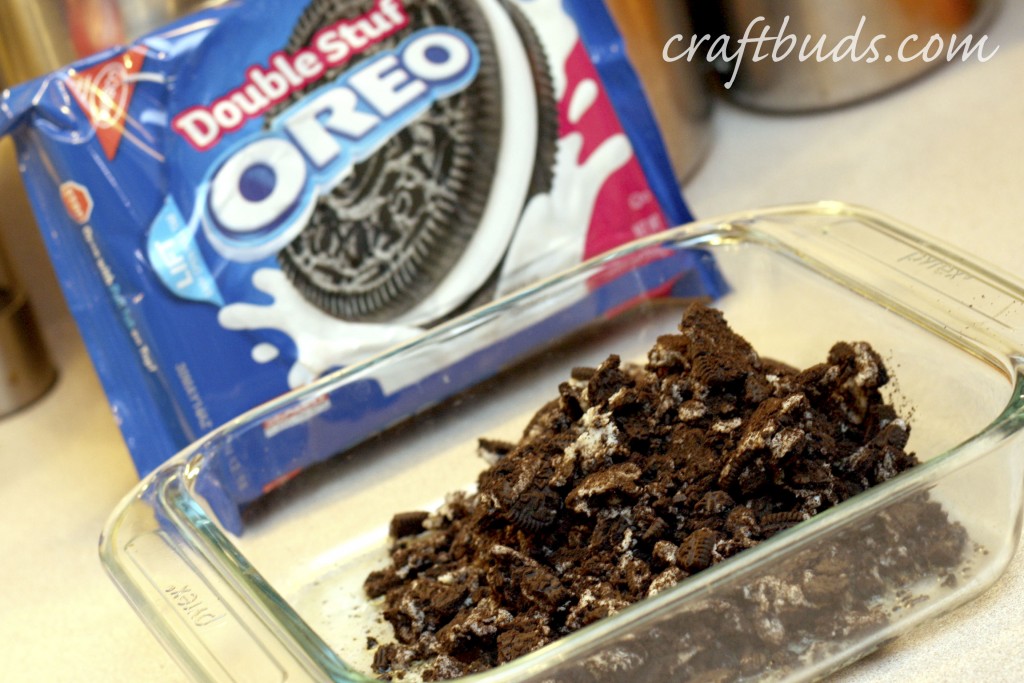 Using your hands or a piece of wax paper, press the crumb mixture into the bottom of a 9×9 pan. Now, take large spoonfuls of the ice cream and drop them as evenly as possible on top of the crust.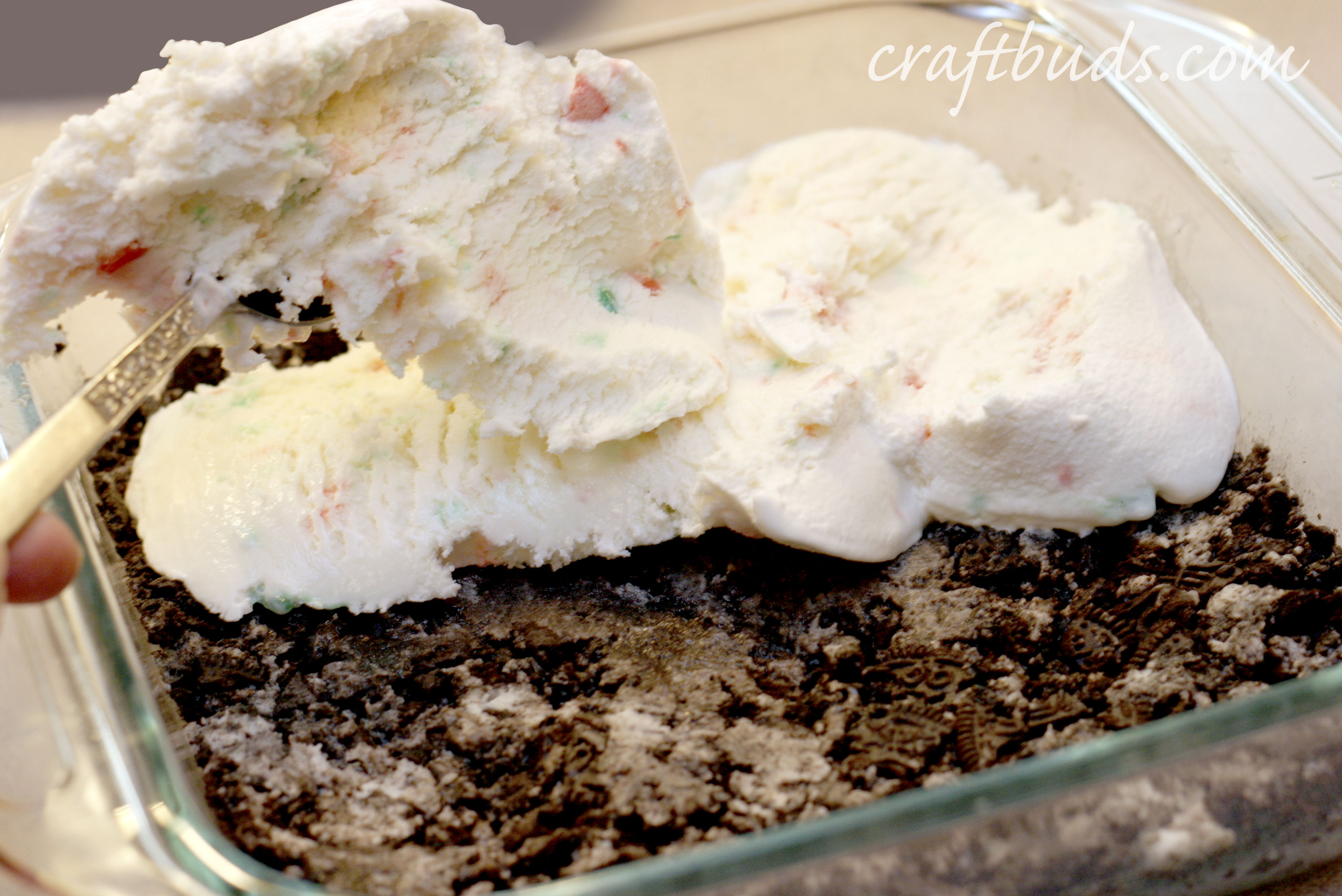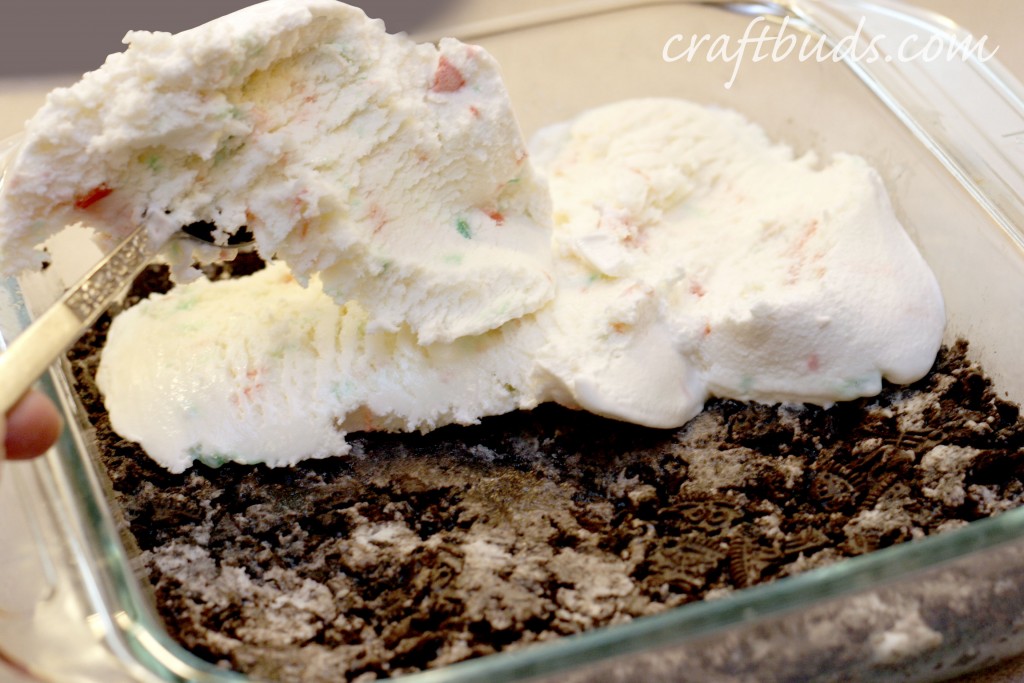 When finished, use your clean hands to smooth the ice cream and press it down. Put it back in the freezer to harden. After an hour or two, you can pour a 1/4″ layer of hot fudge on top then return it to the freezer.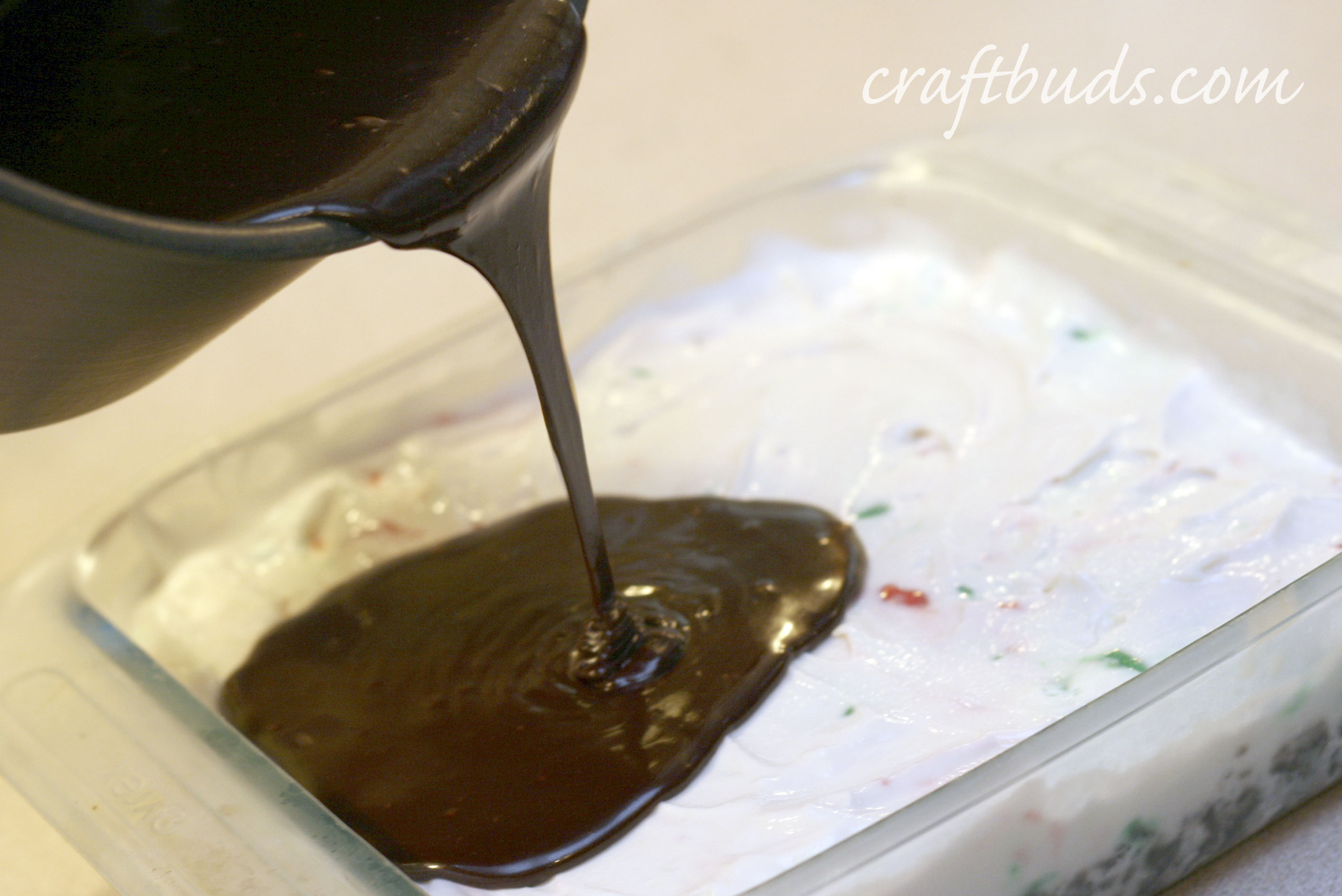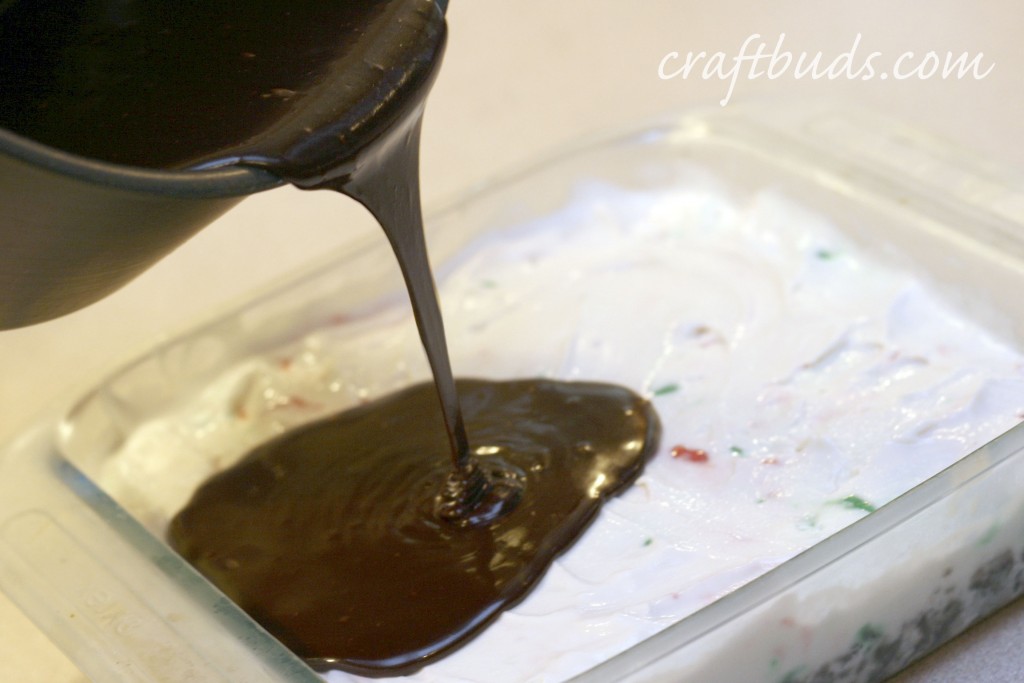 To serve, you may have to let it sit out for a few minutes so the outside softens and removes from the pan easier. Use a strong knife heated in warm water to cut. Serve with a pitcher of heated hot fudge and whipped cream! Serves 9 people generously (cut 3×3 for 3″ square pieces) or 16 smaller pieces (cut 4×4 for 2.25″ square pieces).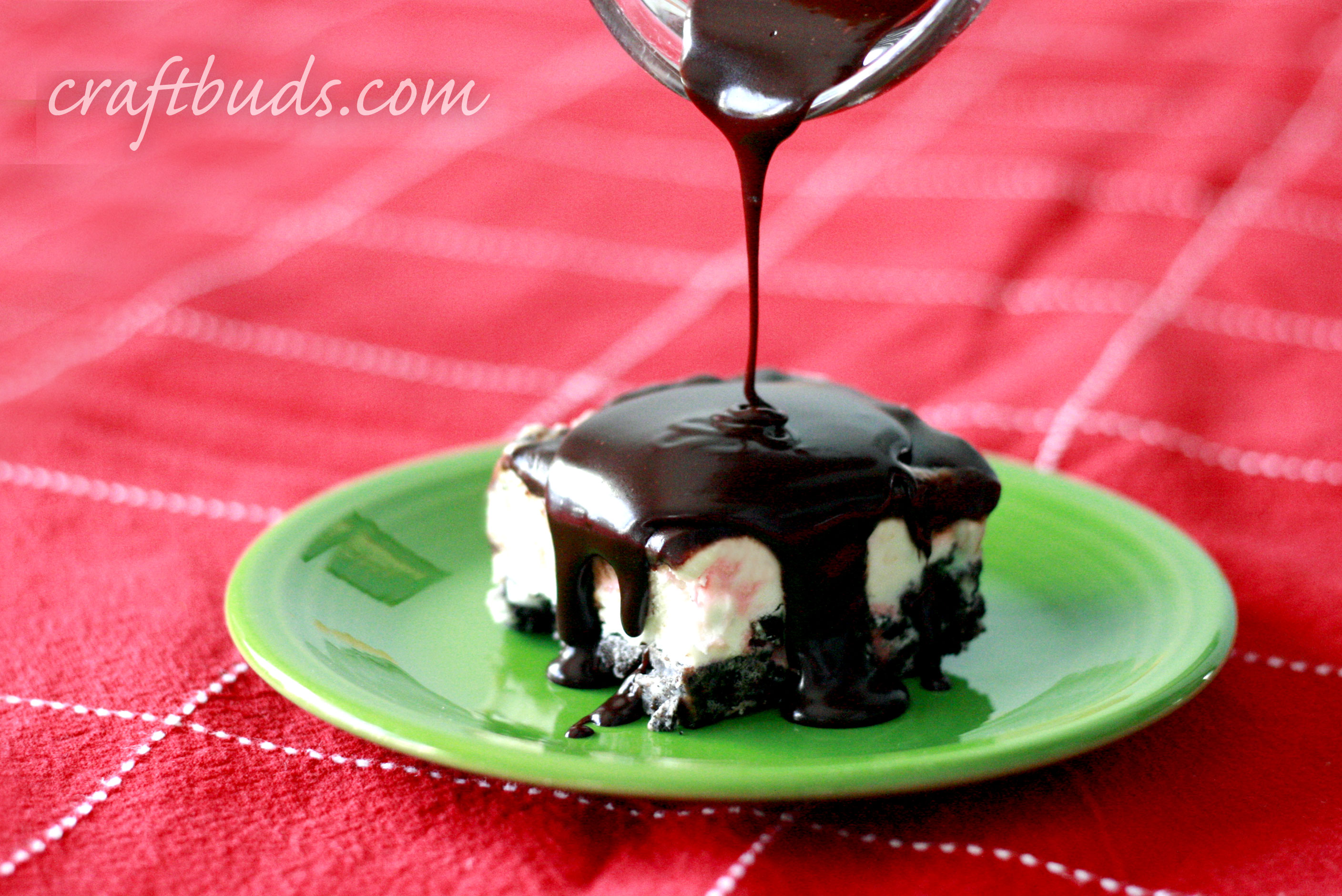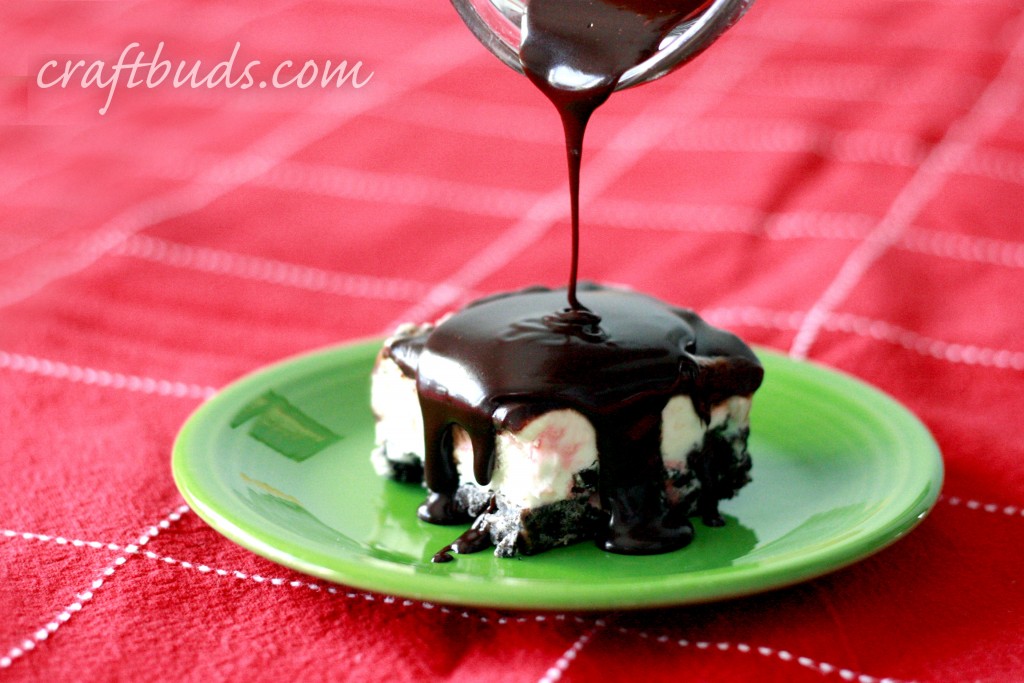 Craftsy
If you really enjoy cooking and baking, now is a great time to check out Craftsy's online classes (and there's sewing and craft classes too!). You can get 25% off food classes (affiliate link) during the month of November! I've taken their free Perfect Pizza class (affiliate link) and it was definitely worth it. It includes a variety of crust recipes and techniques (including gluten free) along with different sauces and toppings. My family has really enjoyed the pizzas I've made with the recipes. A friend even told me it was the best pizza he's ever had! Below is one of my pizzas from the class, before and after baking.
Crafty also has a contest going right now! Just submit your recipe for a chance to win a free food class using the form here.