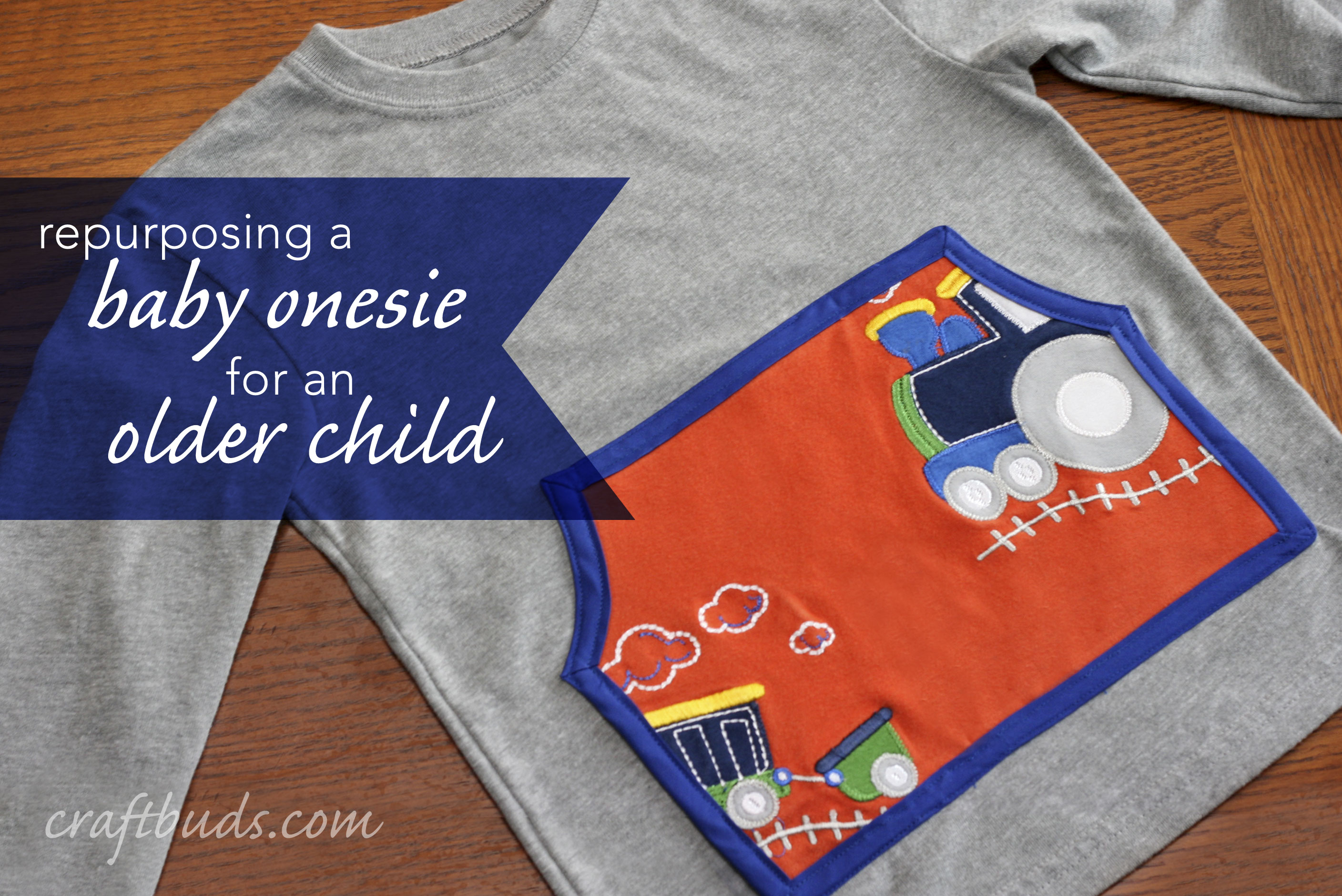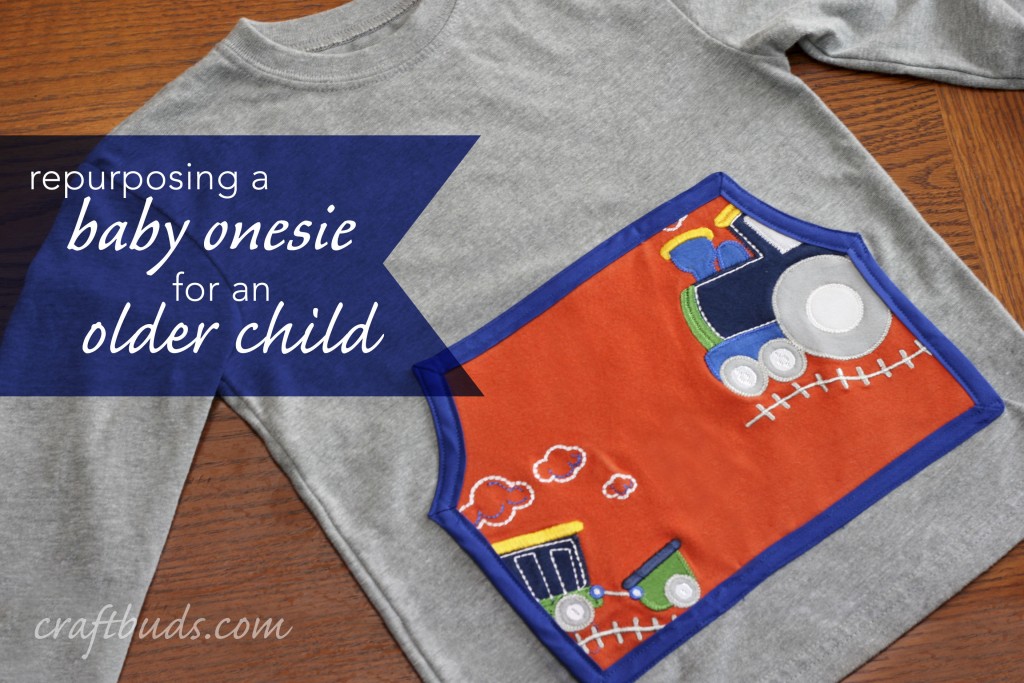 My younger son had this train onesie that my older son loved. Every time the baby wore it, older son asked when he'd have his own train shirt. So I promised him I'd turn it into a shirt for him when baby outgrew it. To make it work for an older child, I made the onesie into a pouch pocket on a long-sleeved t-shirt. To do this, first I cut off the front of the onesie. Then I trimmed off all the edges so it was square. On this particular design, I trimmed around the old armholes and left those curves in to get the entire train design.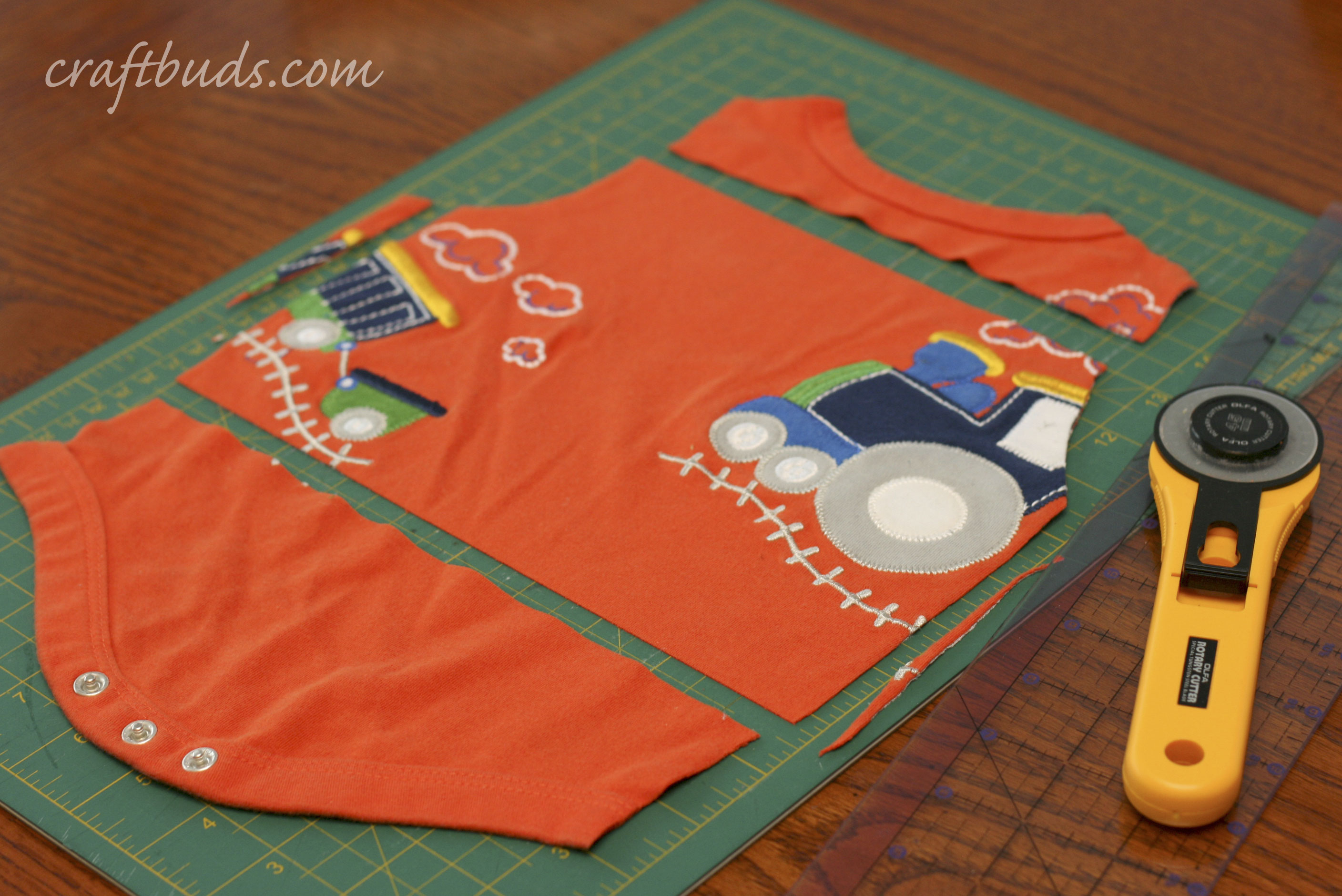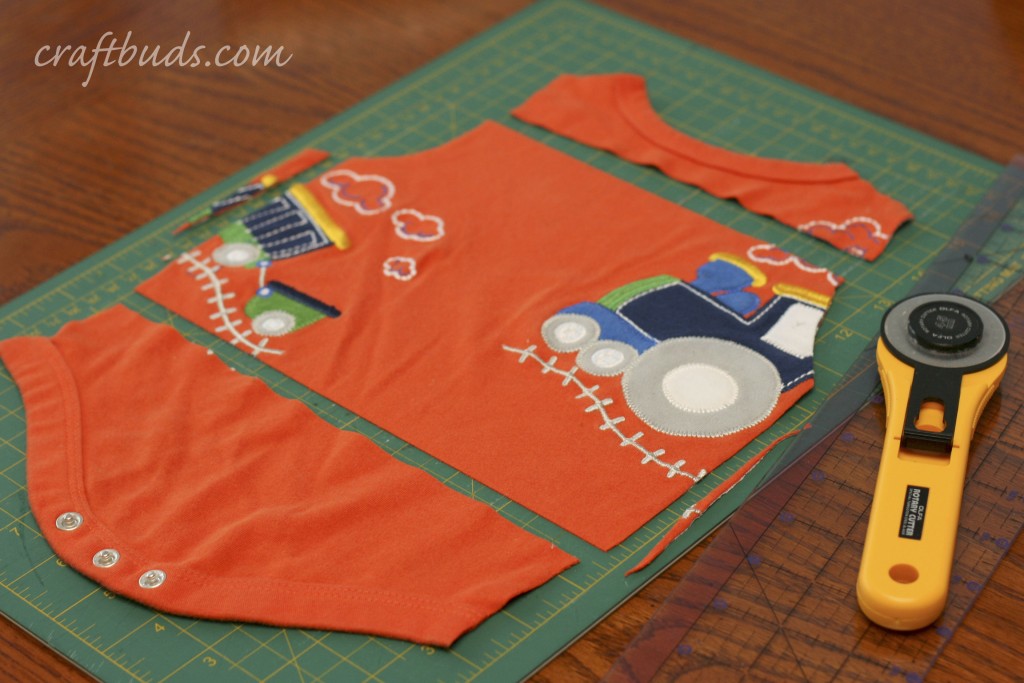 After trimming the sides straight, fold it in half and make sure the arm hole curves match up and trim if they don't.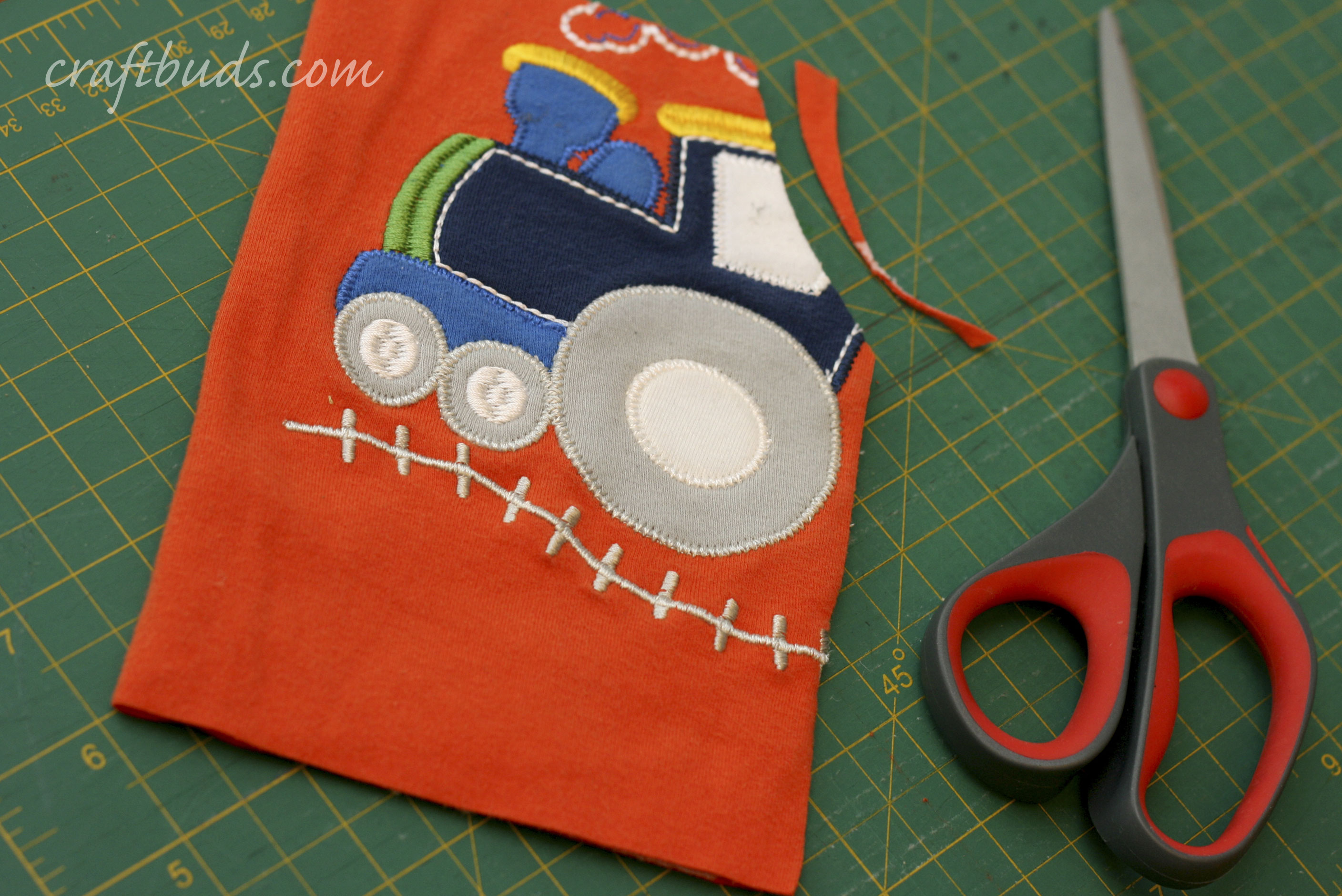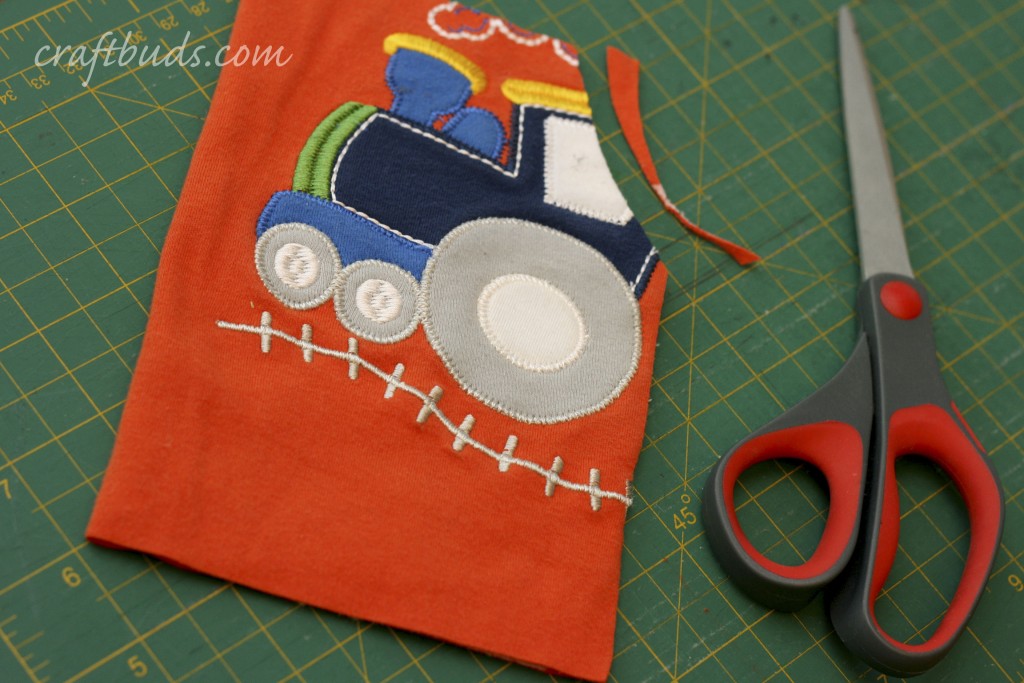 Then line it up on the new shirt to make sure it fits. Your new shirt needs to be at least a few sizes larger than the onesie if you need to use the entire width like I did with this design. (My onesie is a 12m and the shirt is a 4T.)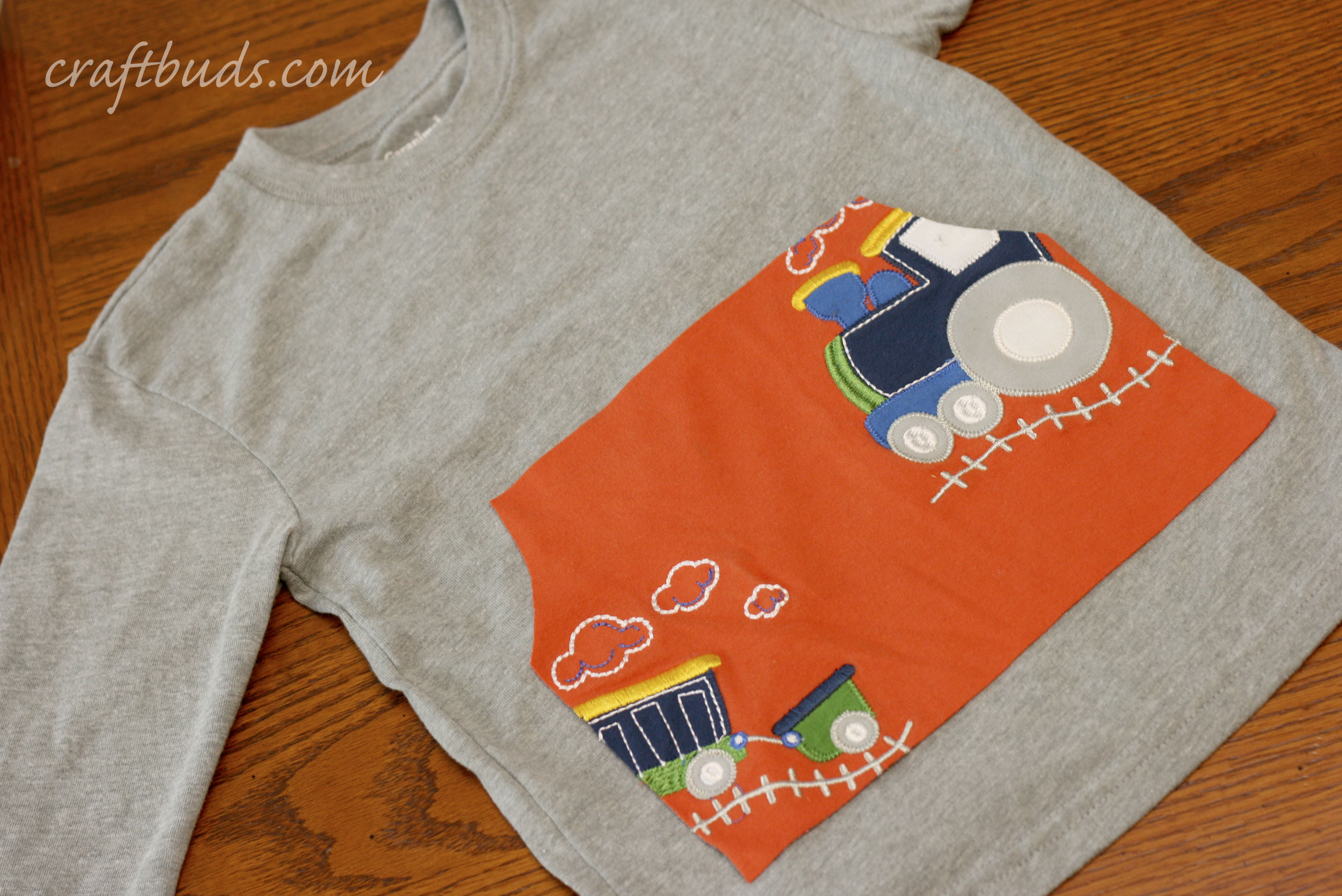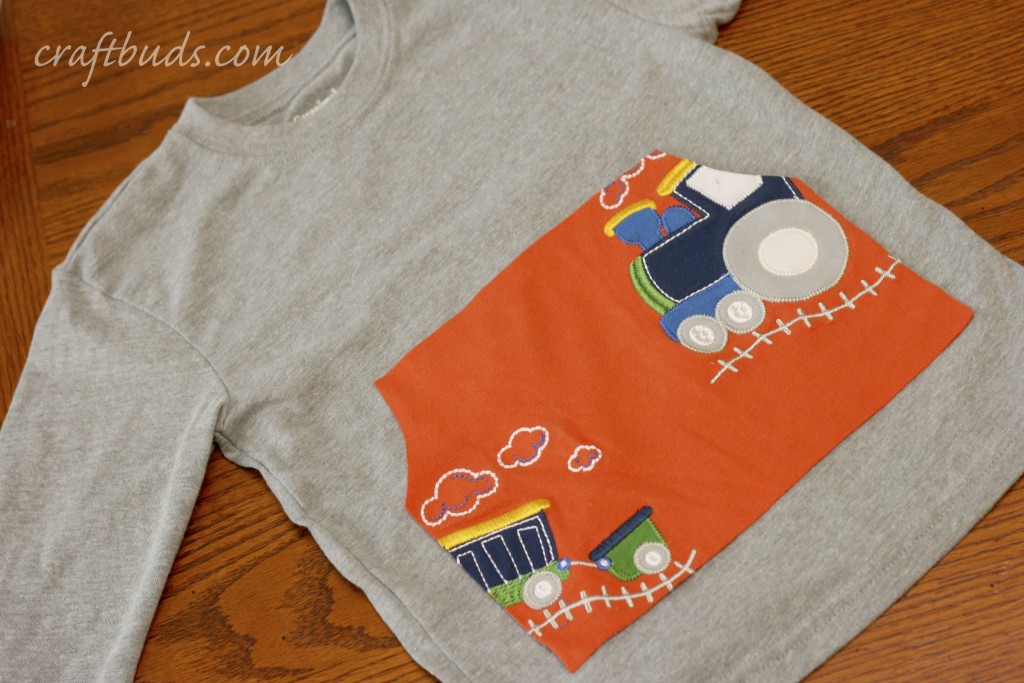 After checking that the pocket will fit, cut out a second piece of knit fabric to back the front design piece. Line up the two pieces back to back, right side out and iron them flat.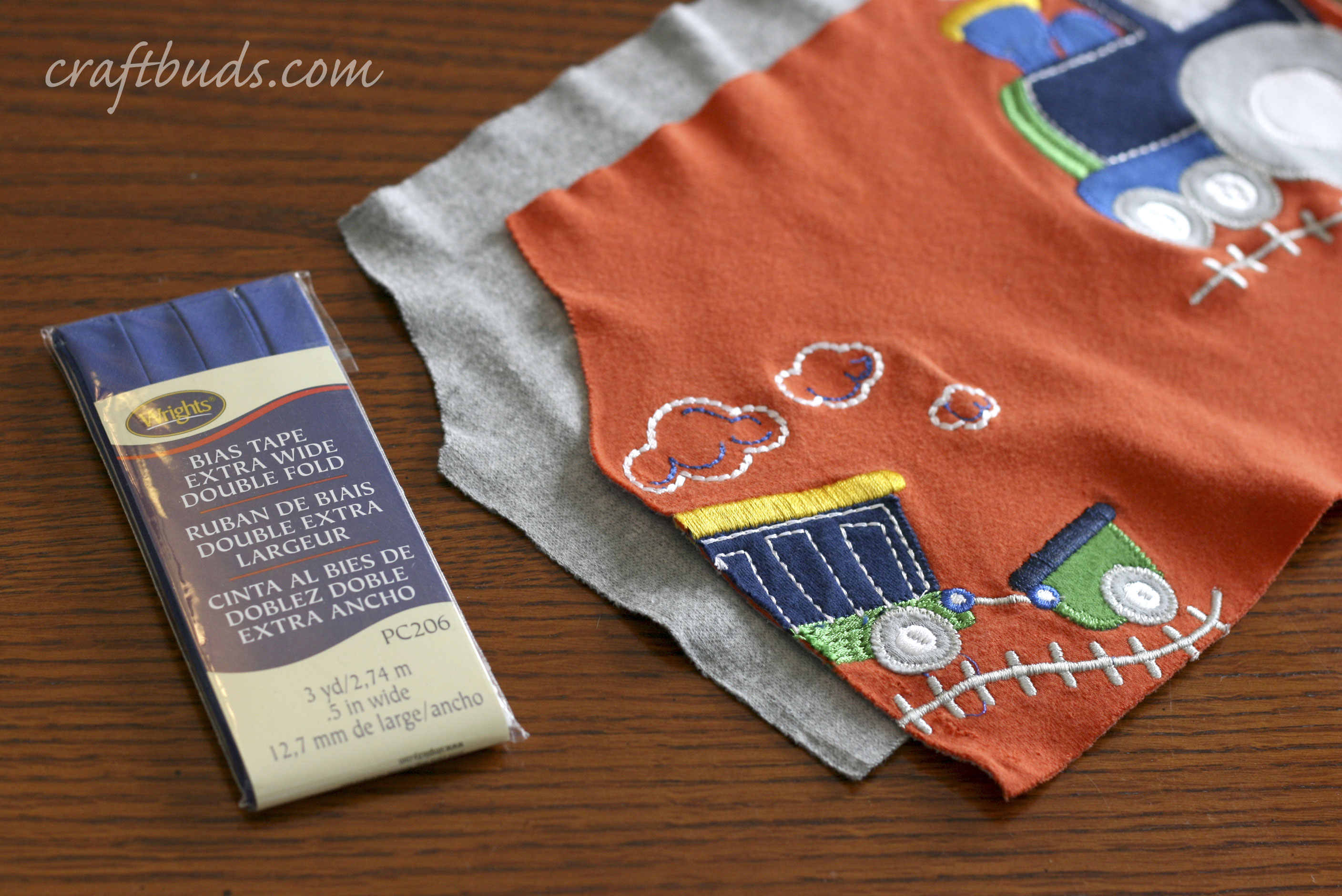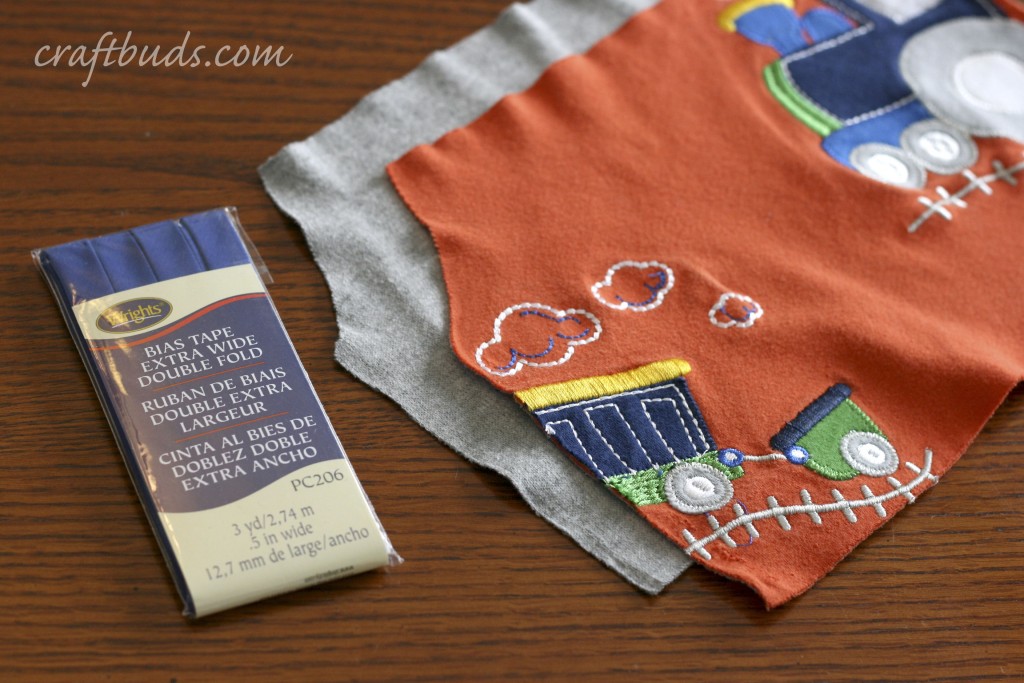 Then stitch the two sides together close to the edge. This will help in keeping it from stretching too much when you add the bias tape. (If you don't want to use bias tape, instead turn your two pieces right sides together and sew a 1/2″ seam all the way around, leaving a few inches open at the bottom. Turn right side out. Iron the opening flat with the raw edges folded inside.)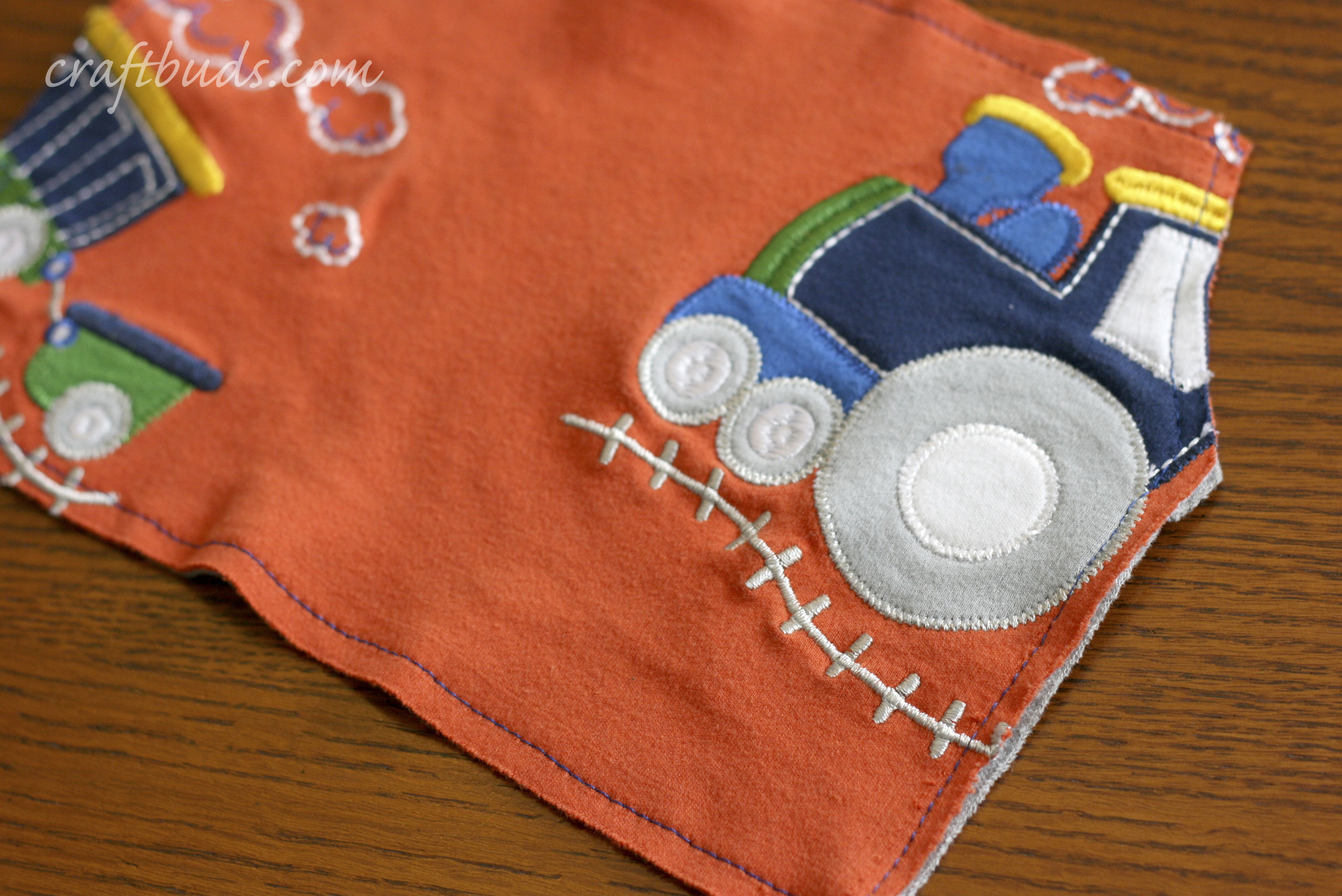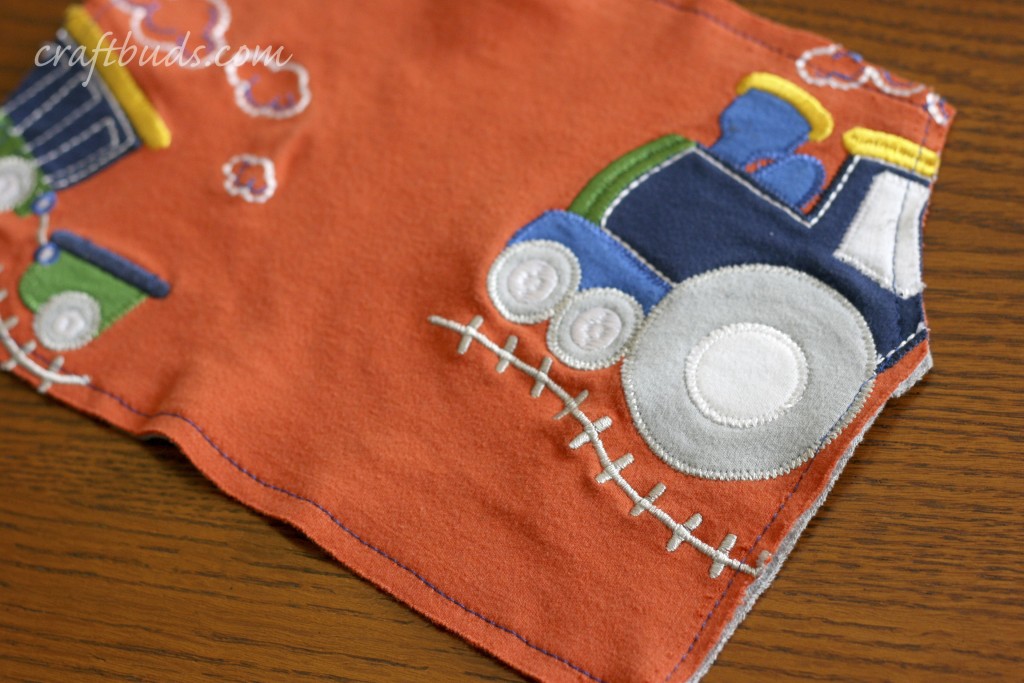 Then, use 1/2″ double fold bias tape to sew around the edges.You can use store bought bias tape (what I did) or make your own.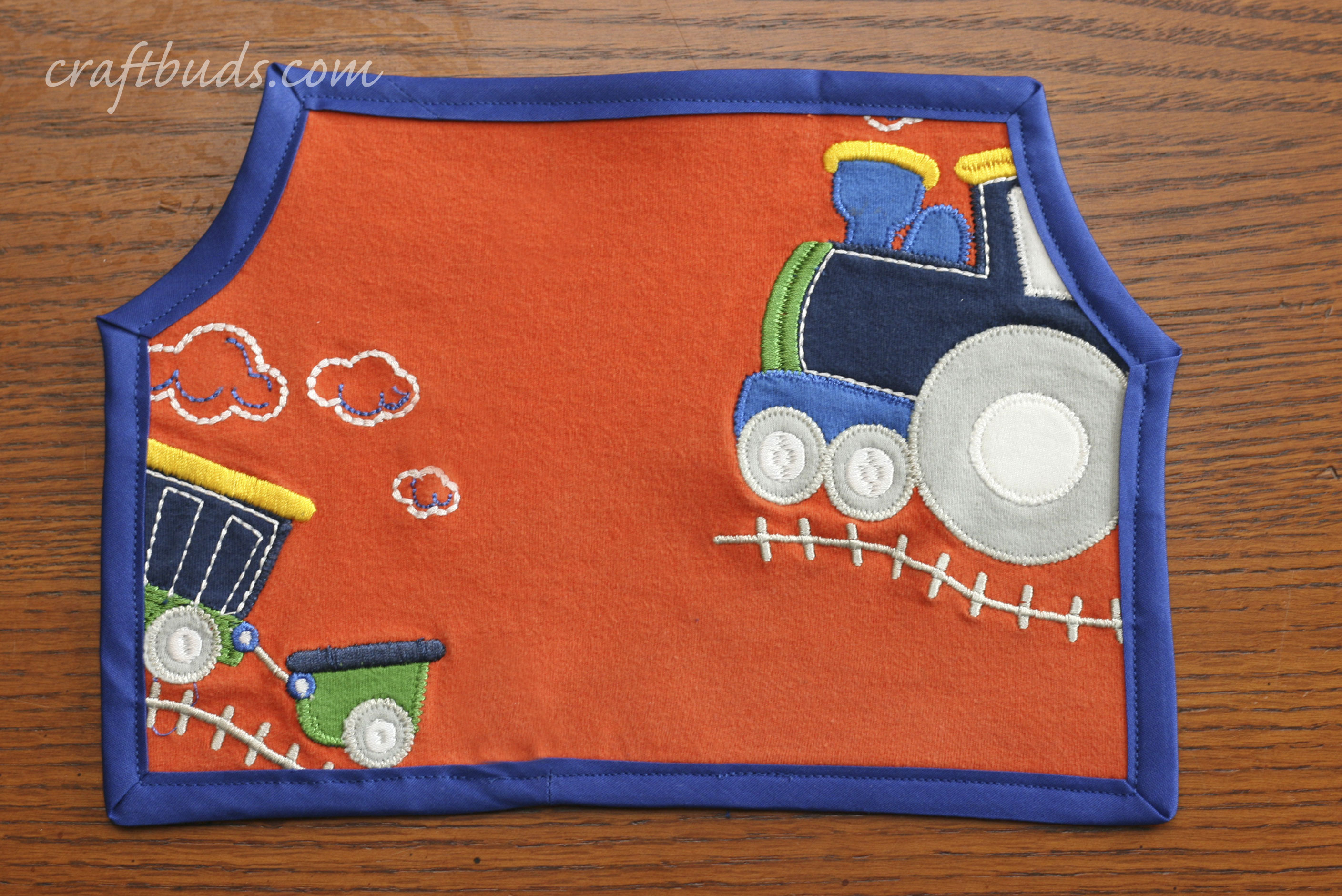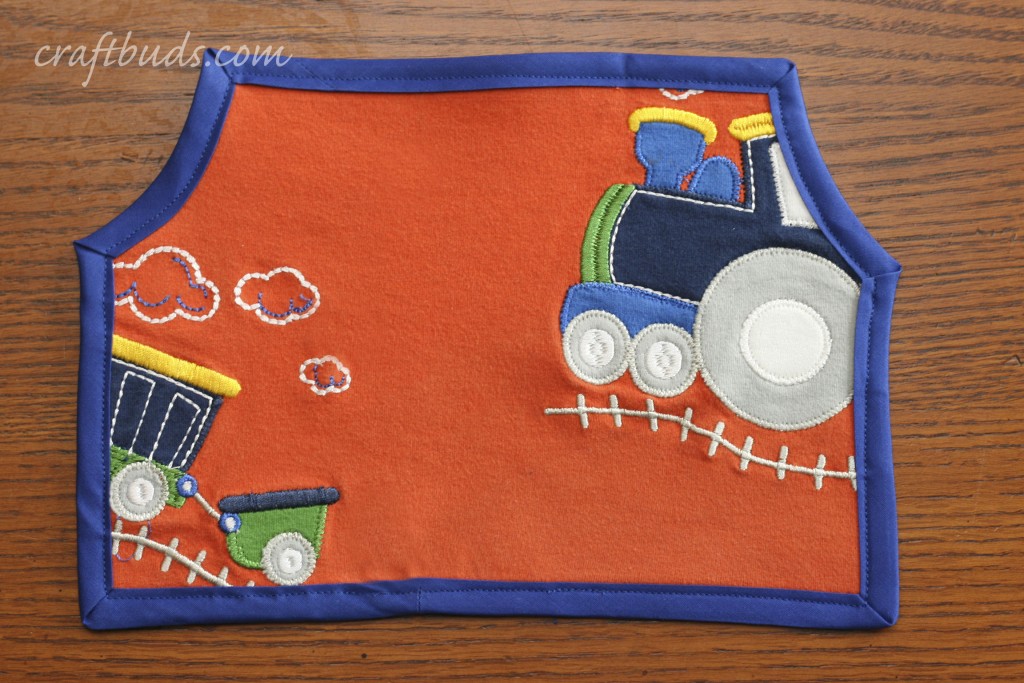 Lastly just line it up on the shirt, pin well to make sure the shirt doesn't stretch and sew! I sewed two seams, one each on the inside and outside of bias tape and leaving the sides open. You can see the seams here.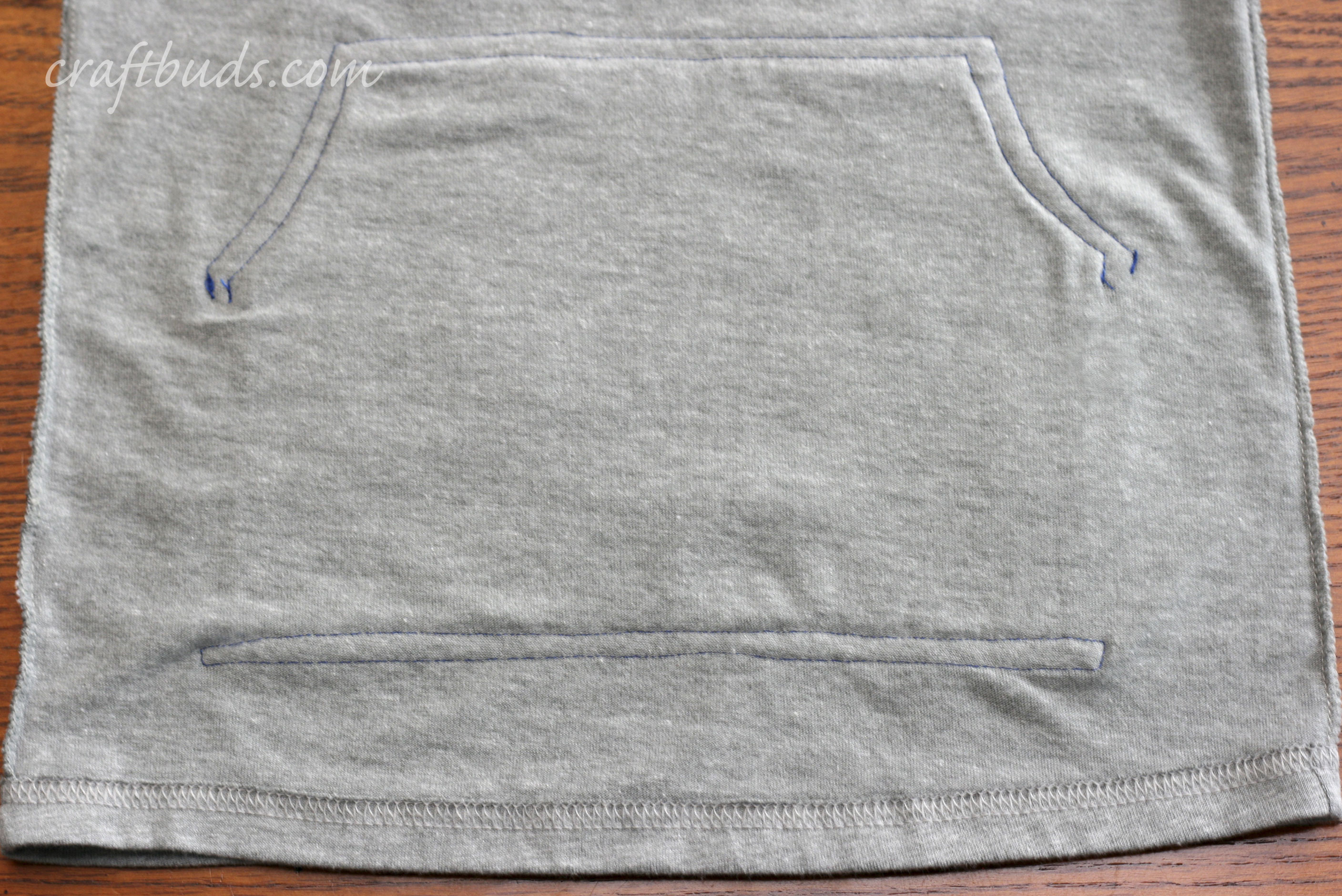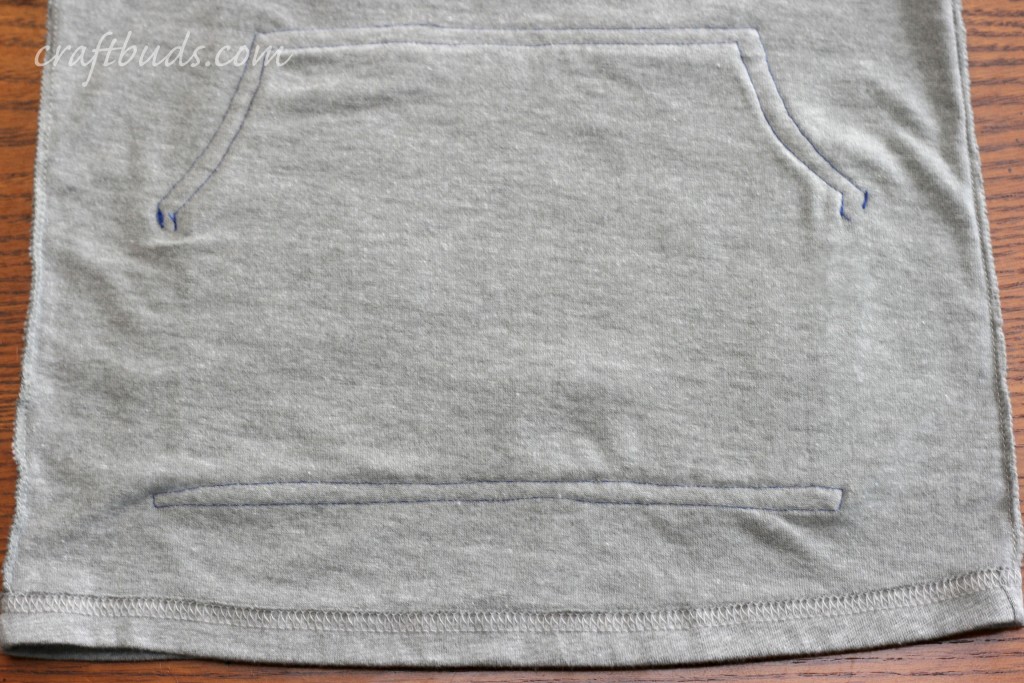 And my son finally gets his train shirt!