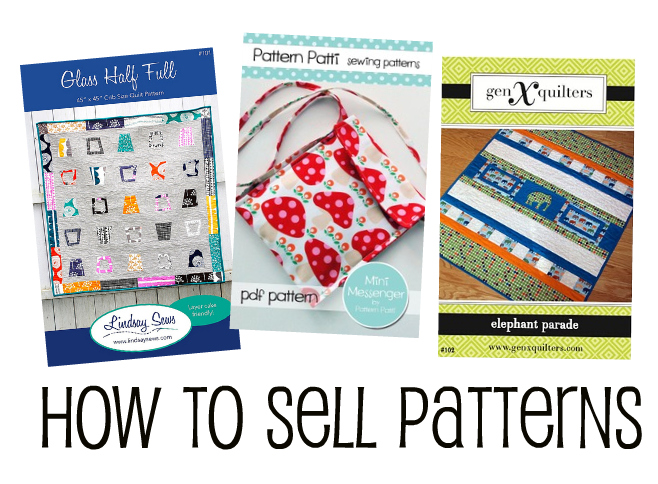 This week, I met one of my 2012 crafting goals and released my first PDF sewing pattern. Because many of you are interested in writing and selling your sewing, quilting, knitting, crochet, or other craft patterns, I thought I'd share my experiences and some tips I learned along the way!
Write
The first step to making a pattern for sale is to create a unique product. Do your research and make sure that your idea is not already out there in the creative marketplace.
Sarai Mitnick, author of The Colette Sewing Handbook, shared about her pattern-making process.
"We start with some basic ideas about an overall look, combined with requirements about what kinds of patterns we need in the overall collection. Once we have several sketches and ideas, Caitlin and I discuss them and narrow it down to the few we'll finally release."
Once you've determined that your knitted goatee or infant messenger bag, for example, is a unique design, it's time to create your prototype. Photograph each step along the way and take notes, so you can go back and write a complete pattern later. You might want to include your photographs of each step, so make sure you take high-quality photos in good lighting. Alternately, you might turn your photographs into digital sketches using a simple graphics program.
When you are finished with your prototype, take some time to consider your process. How many skeins of yarn or rows of beads did you use for each step? Is there an easier way to complete certain steps? Take some time to consider you overall project as well as the final product before sitting down to write you pattern.
Gather all of your notes, and write down your step-by-step process for making the product. Refer to photographs you snapped earlier, and pay special attention to measurements. Don't forget to include your list of supplies and any techniques you use that others might not find obvious, such as ironing your fabric between steps.
Design
Whether you are creating a digital pattern (PDF download) or a printed pattern, you'll want to format the text and photos using page layout software, or a desktop publishing program. Some examples are Microsoft Publisher, Adobe InDesign, or Quark. These programs are specially designed to create attractive and easy-to-read publications. Technically, you can make PDFs in Microsoft Word, but you'll be severely limited as far as layout and working with graphics.
You may also wish to design a cover image for your digital or printed pattern. Make sure to include the name of your pattern, the size of the finished product, and a hiqh-quality photo of your finished item. Save both your cover image and pattern file as a PDF (Portable Document Format), that's ready to go to your pattern testers. Save your cover image as a JPG file as well, so you can use it in online listings later.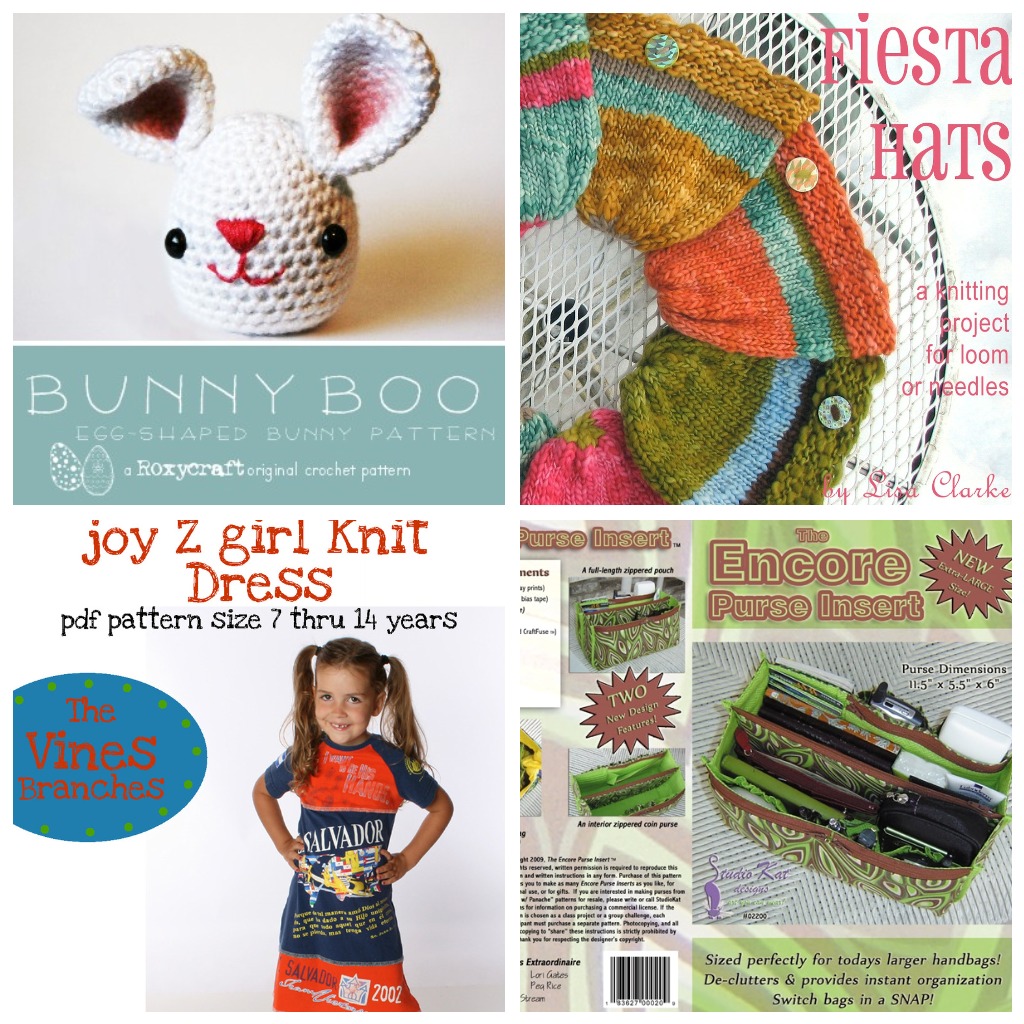 Refine
"Pattern Testers? Why do I need a pattern tester?"
Because you will be sorry if you skip this step. Pattern testing is simply the process of refining a pattern before its release. If you have crafting friends, offer to send them a copy of your pattern in exchange for their advice. Ask your pattern testers to make the quilt top or crocheted teacup following your step-by-step instructions. They should jot down notes when they have questions, or suggest different wording to help clarify your process. Getting this outside opinion from one or more people will be invaluable, even if you have made the item several times on your own!
Incorporate your testers' suggestions into the pattern file, and save again as a PDF. Print off a copy, and give it several more looks before the release date. Tip: You may need to lighten or darken photos so they look good on screen and when printed.
Price
"What should I charge?"
Patterns come in a whole range of prices, and some are even released for free. For example, digital sewing patterns typically range from $4 to $10, and printed sewing patterns may be a few dollars higher. When considering what to price your pattern, look around at comparable patterns and make sure you're within that general range. You may have spent 40 hours or longer creating your crocheted wallet pattern, but the buyer is likely going to find many free patterns online and you don't want them to pass on yours based on the price. Also, think about future patterns you'd like to release and how you might price those. Don't sell yourself short, but do remember that the buyer will still have to spend money for supplies!
Anna Veach of Urban Stitches sells patterns by other designers in her modern fabric shop. "With digital patterns, I personally think you should price it under what a printed pattern would cost by a couple dollars," she recommends.

Sell
If you have your own craft blog, that's a good place to start selling your pattern. You can host a free storefront via Big Cartel or Meylah and link to it from your own blog or Facebook page. Both services offer free and paid versions, depending on how many patterns you decide to sell from your shop. Meylah is unique in that it offers buyers a free digital download of your product, so you don't have to worry about sending them a PDF after they check out.
Two other popular craft marketplaces are Etsy and Artfire.
Etsy charges sellers 20 cents per listing, plus a 3.5% transaction fee, which comes out to 48 cents on an $8 pattern.
Artfire is a monthly fee of $12.95, so this would be the better choice if you plan to sell 27 or more patterns per month (at $8 a pattern).
These fees do not include PayPal merchant fees, which could be another 53 cents on an $8 sale (2.9% transaction + 30 cents).
In summary, if you sell a pattern for $8 on Etsy and use PayPal to process the funds, plan to receive $6.99. Although they take fees for selling patterns, Etsy and Artfire offer the advantage of built-in traffic and potential customers via their online marketplaces.
Pattern Spot is a site where designers can sell their digital sewing patterns, and the designer earns roughly half of the sales.
You Can Make This is another site that spans all types of crafting tutorials that may be submitted and sold through the site via a profit-sharing model (author keeps some, website keeps some).
Craftsy is an online community that just unveiled a pattern marketplace for all kinds of crafts, including paper crafts and jewelry. They do not charge fees to sell your patterns.
A number of online shops might be willing to sell your digital or printed pattern for a fee of around 50%. You benefit from the exposure to their customers who may find your pattern while browsing for fabric or other craft supplies. The shop owner typically sends the pattern to the customer for you, and sends you a commission on your pattern sales each month.
Printed patterns may be marketed to retail shops, and a new service called Patterns Gone Digital markets pattern cards or covers in local craft shops, which buyers can redeem online with a special code to download the actual pattern.
It might be worth trying more than one of these services to see which generates the most business for your patterns!
Summary
If you are meticulous and love the challenge of teaching someone your craft, pattern writing might be the business for you. It also helps to be friendly and personable with your customers, provide prompt delivery for digital and printed orders, and to be willing to market yourself a little bit.
Do you have any tips or questions about making your own patterns? Please share them in the comments!
Related Articles:
Winner: The winner of the Modern Fabric Studio giveaway is lucky #126, Nancy's Couture!