Last year, Mary had so much fun showing off her last-minute Halloween costume ideas, that I wanted to get in on the fun. When I was growing up, I didn't go trick or treating that often. But, my mom always pulled together some creative costume ideas for my brother and I. One year I came to school dressed as a tourist (nobody knew the meaning of the word), and another year I was a television set. My older brother's costume takes the cake however; he dressed up like a picnic table, complete with a red-and-white checked tablecloth, plastic table settings and a bucket of Kentucky Fried Chicken from which his head peeked through the table.
Related: 8 Best Pumpkin Painting Ideas – You Must Try These!
Looking for some last-minute Halloween costume ideas of your own? How about these?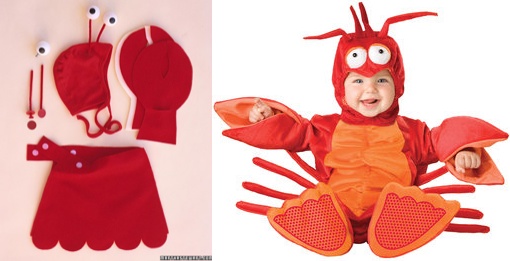 I don't know why, but there's something charming about a baby dressed up like a lobster for Halloween. If you can get over the creepy factor, we love this DIY Lobster costume from Martha Stewart, which comes sized for little ones. If you're not confident in your sewing skills, there's another version available from MrCostumes, which will work in a pinch (get it?).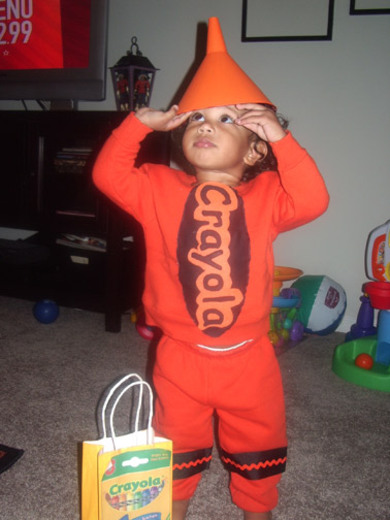 Here's a Halloween costume for kids that a complete no brainer to put together. Dress-up an orange outfit with text and buy an ordinary funnel (for the hat), and you've got a snazzy Crayola Crayon costume for little kids. Inspire Me Crafts has done all the hard work for you, and offers free printables for the T-shirt logo and crayon box treat bag.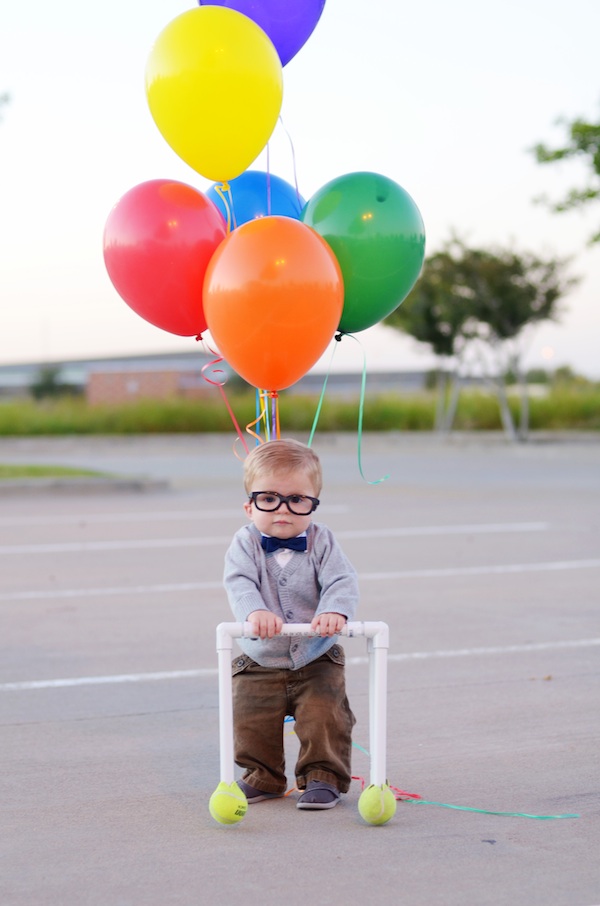 It may no longer be the "it" movie for kids, but Up was certainly one of my favorites. We adore this baby dressed as Carl Fredricksen, the grumpy old man from the film who get carried away by balloons. With a DIY walker made from PVC pipe and tennis balls, this Halloween costume is easy and cheap to pull off. Check out My Modern Met for more info. (Photo: Stephanie Read)