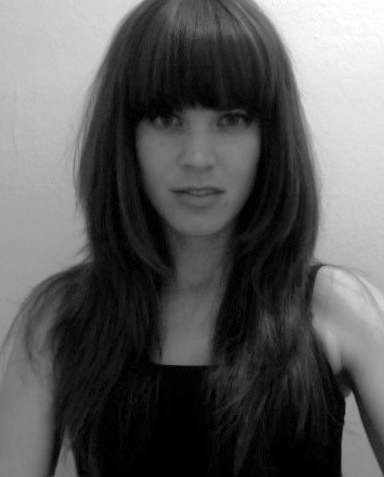 Today, we're excited to have craft book author Nicole Smith join us to chat about her new book, Skirt-a-Day Sewing (Storey Publishing). Nicole also has a wide array of experiences in the craft and publishing industries under her belt including her current position at Etsy, and her previous work at magazines like Seventeen, Teen People, Threads and Stitch.

Nicole, congrats on your latest book, Skirt-a-Day Sewing. How did you develop your interest in clothing design and construction?

Once you get a little sewing under your belt, I think everyone becomes more interested in how their clothing is put together. My mother taught me the sewing basics and then I expanded my skills at college in the design program. When I go shopping, I'm the one who is turning garments inside out in the changing room to discover all of their little construction secrets. And when I was working in the fashion closets at various magazines, I was doing the same thing at photo shoots. I love discovering new ways on how to manipulate fabric and develop a pattern.

You've had quite an impressive career working for magazines such as Threads and Stitch. How has your editorial experience helped you on the other side of the process, as a craft book author?

As a magazine editor, I really learned to craft information for the reader in a clear and concise way. However, thinking about an article is quite different from approaching a book. In an article, you are really homing in on a specific topic and diving in as deep as you can for the reader to understand that particular process. When approaching the book, however, I had to think about the process of constructing skirts in a very broad sense. I wanted to create a reference for any reader at any skill level to be able to make a skirt from scratch. Therefore, I needed to cover everything from the beginning to the end.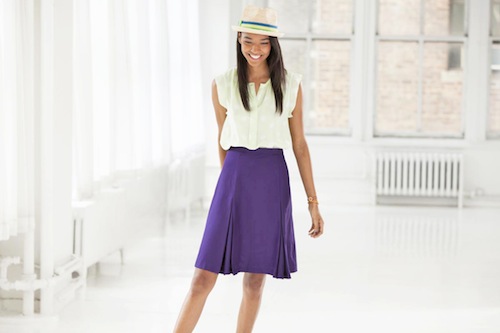 When you think about writing your latest book, is there anything of the process that you think might surprise the average person?
Developing a book takes a long time (as in a couple years), and Skirt-a-Day Sewing was no exception. The photo shoots were done a year before the book was in the stores, and the skirt styles were all settled about a year before that. Many seasons and trends came and went during development. I had to approach the designs in the book to be as evergreen as possible, as I was unsure of what the trends would be when the book was finished and out in the world. As I was sewing many of the skirts, I became disappointed at times thinking that I should have included this or that style because they were prevalent in stores at the time. However, then I realized that with the book, the skills were there to create virtually any skirt silhouette you could imagine, so my disappointment was short-lived and replaced with excitement.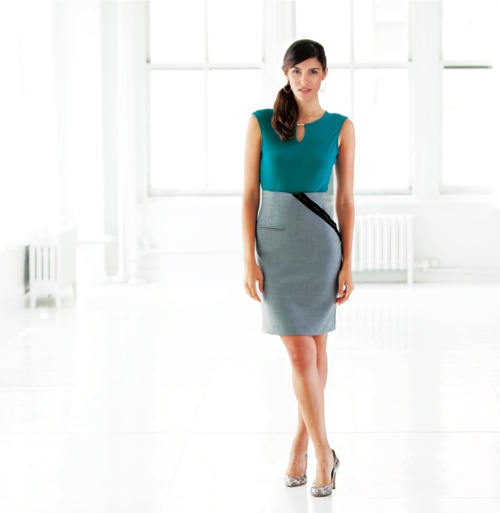 What's the best advice you've been given (or that you could offer others) for pursuing a creative career?
Don't ever sell yourself short. Set your goals as high as you want and strive for them as best you can. Try to surround yourself (both professionally and personally) with positive people that will help support your efforts and really push your creative limits as much as possible. After working in magazines in NYC for a long while, I really came to realize how toxic a negative environment can be. It seeps into parts of your life you aren't prepared for, and before you know it, you feel creatively stifled and you find yourself settling. Don't do that. Your craft is so much greater than that and the rest of the creative community wants to see you shine your brightest.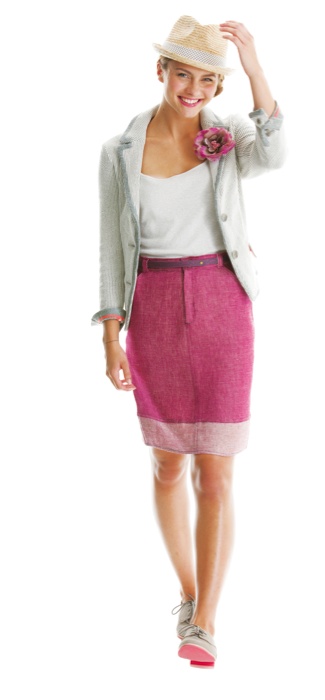 Nicole, what's next for you?
At Etsy, I look forward to helping designers and artisans across the globe expand their reach on a daily basis. As a member of their merchandising and marketing team, I love helping Etsy sellers find their selling voice and develop their shops into success stories.
Creatively, I have more book proposals in the works that will hopefully expand on the ideas started with Skirt-A-Day Sewing. I also have been trying for a while to get a collection of patterns to sell on Etsy, that I hope to get moving soon. I'm also expanding my teaching in the NYC area with more class topics and workshops that I'm really excited about. I adore sharing my love of sewing and construction, and seeing my students create new things pushes me to think outside the box and be a better sewer every week.
Skirt-a-Day Sewing Blog Hop:
Giveaway!
Do you want to win a copy of Skirt-A-Day Sewing? Leave a comment on this post telling us something you learned from our interview with Nicole, and we'll pick one random winner a week from today's post! (Open in U.S. only.)
Update: Congrats to commenter #21, Samina!