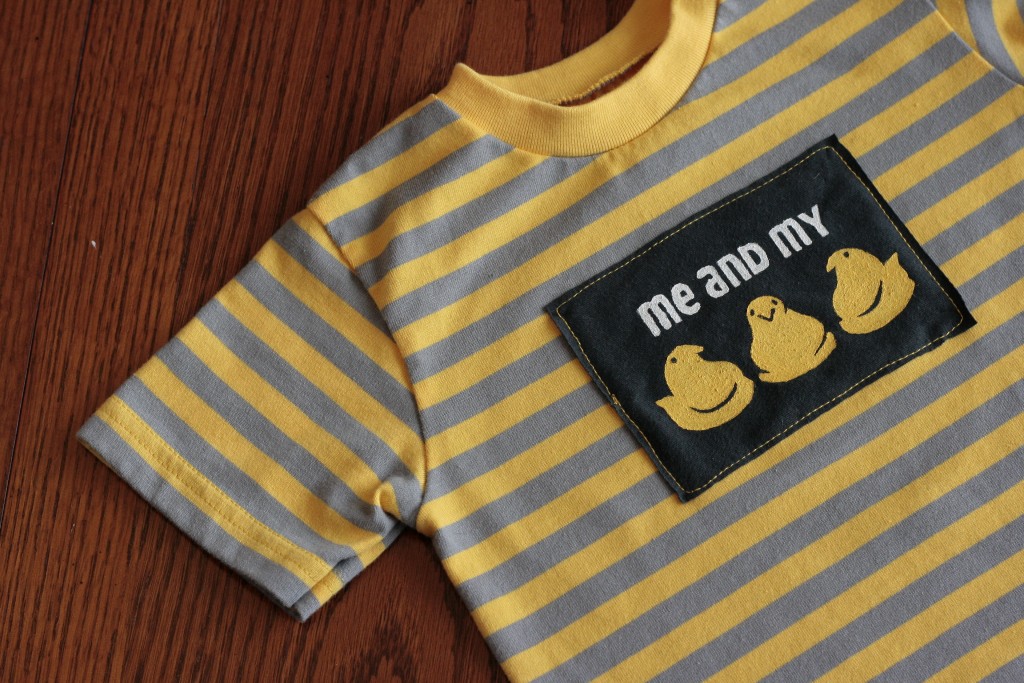 The herald of spring and Easter has arrived in stores, the marshmallow peep! Now that it's arrived I thought I would make a shirt for my son featuring the peeps. I used a stencil to paint the image on a separate piece of fabric because I liked how it looked and as a bonus, after Easter I have the option to remove it from the shirt and save it for next year! But you could always paint it directly onto a shirt.
The materials I used: one Garanimals shirt from Wal-Mart ($3.50 for a new shirt, awesome!), paint brush and Tulip soft matte paint in glacier white and sunshine yellow, a 5″ x 3.5″ piece of knit fabric, thread and sewing machine, cutting board and x-acto knife, my free peeps printables/stencils PDF.
In the PDF I included 4 pages to give you a few different options and you can choose your favorite peep, the chick or the bunny. The pages include what you see below in the color versions and in a black version that's easier to use for a stencil.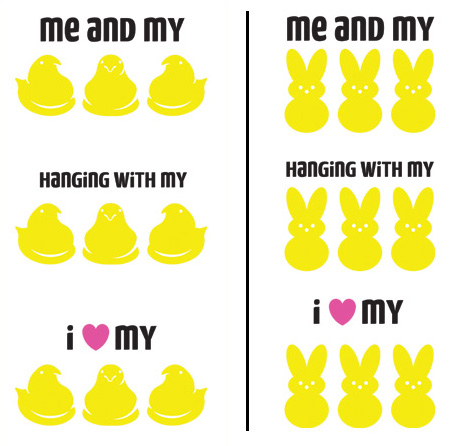 To make the shirt just print out the page including the image you want from my PDF. Cut out the letters/image with an x-acto knife. Then line up the stencil on the fabric and paint in the letters and images. I just freehanded the inside of the "e" and "a" and the lines inside of the chicks. You could also cut the eyes, the lines in the chicks, and the insides of the letters out of tape and paint over them then peel off the tape with tweezers while the paint is still wet. After the first coat of paint I let everthing dry then removed the stencil and did a second coat to clean up the edges and fill in the colors more uniformly.
Next, position the fabric on the shirt, pin it down and stitch it. I used yellow thread to contrast with the gray knit fabric. And I used a knit fabric so I could leave the raw edges and not have to worry about any fraying or hemming.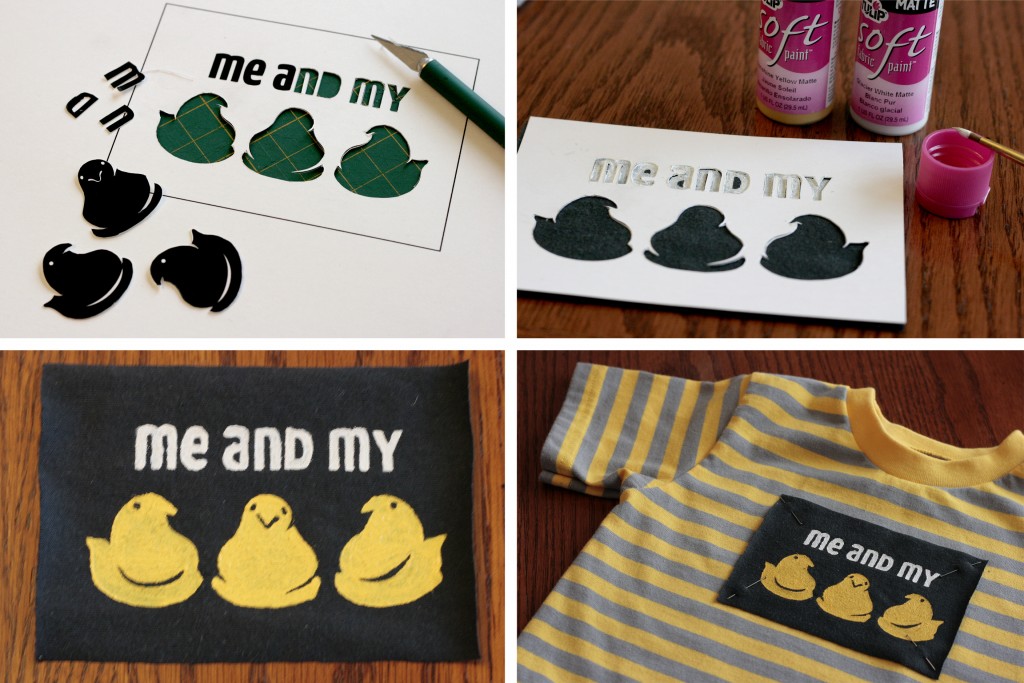 And that's it! A fast and cute shirt ready to go.