I realize it's a little early to start thinking about the holidays and gift-giving season. But, I've been adding pins to my Paper Crafts Pinterest board, and they have me in the mood to wrap gifts! Here are some of my favorite creative gift wrapping ideas right now.
This site shows how to fold a gift bag out of newspaper, and top with a sweet paper doily and ribbon. I think these would make great favor bags for a party! The only problem is, I don't know where to find a newspaper that doesn't have colored ink on it. Perhaps the classified ads?
Leslie of acreativemint shares another great tip: Use paper bags like these holiday-themed ones from Trader Joe's bags to wrap gifts! To dress up your bags, try some Baker's twine, paper doilies, gift tags, washi tape or other types of ribbon. If shopping online, check out sites like Packqueen for wrapping paper, packing supplies, gift boxes and more.
Do you remember going to the school library as a kid and pulling out that library card from a manila envelope inside your book? I do! This creative gift wrapping idea just makes me happy. A bow made of baker's twine adds the perfect finishing touch. Visit eighteen25 for free library card printables to use as gift toppers or handmade cards.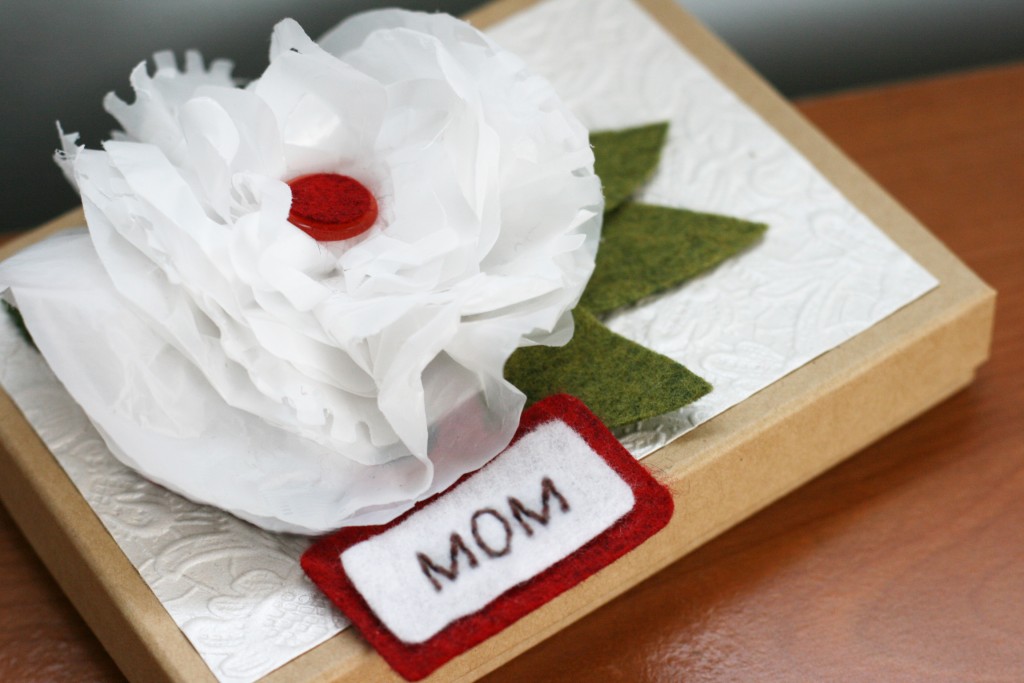 Finally, I'm still loving this handmade gift wrap made by Mary, which features a flower made from an unexpected material: trash bags. She uses felt and embossed paper to accent the box topper, but you can use any scraps of colored paper or scrapbooking embellishments you have on hand to create the look.
I hope this assortment of creative gift wrapping ideas inspires you today! Do you enjoy wrapping gifts, or do you typically just stuff presents in a gift bag?