This shop has been compensated by Collective Bias, Inc. and its advertiser. All opinions are mine alone. #allEssentials #CollectiveBias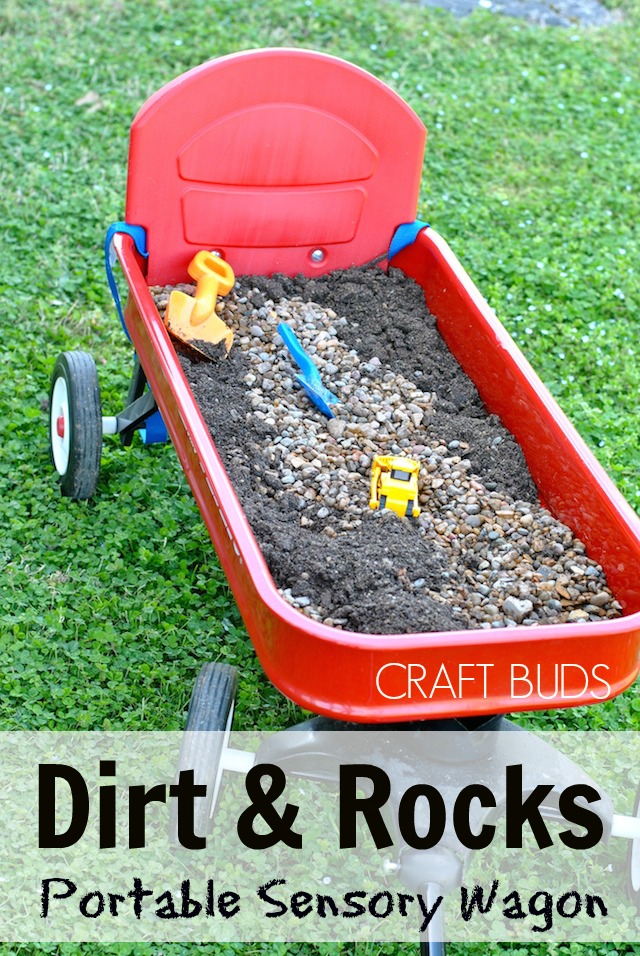 My toddler son LOVES to play in the dirt. I have the feeling that I could get him a truck full of backyard toys, and he'd still prefer a few plastic shovels and the big sand pit in our backyard. The only problem with this is that we live in the south, and summers can get very hot! So, I wanted to create a portable dirt and rocks toddler sensory play station that would allow my son to get down and dirty and just be kid. The goal was creating something that could easily roll from the sun to the shade, depending on the temperature.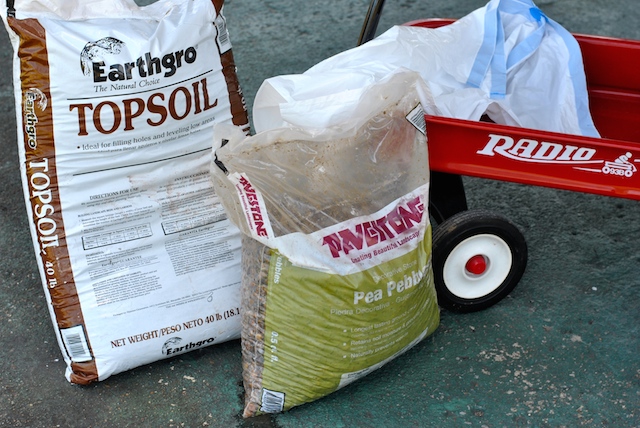 Step 1: Gather materials
I was considering using a huge plastic, under-bed storage tub for our toddler sensory play tub. But then when I saw the wagon, I had an "a-ha" moment! I picked up a bag of dirt ($1.37) and a bag of pea pebble rocks ($3.47).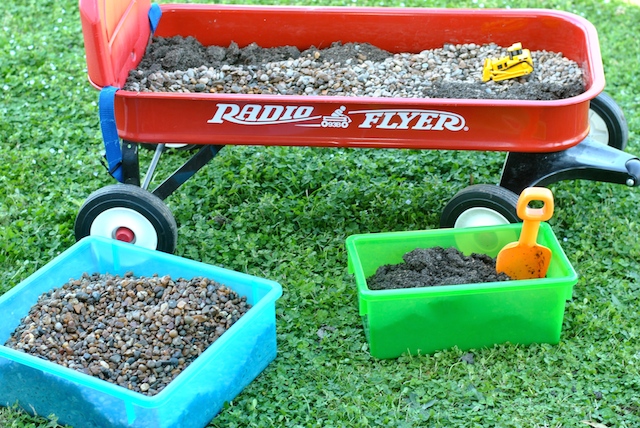 Step 2: Dump out the bags
To get your child involved in making a "dirty" sensory play wagon, get a couple of plastic containers an pour dirt and rocks inside. I've found that allows the kids to be a bit more interactive than just scooping it from the bag. Plus, those bags are HEAVY. Give an example by taking a plastic shovel and scooping from the little container into the big wagon or another bigger container, whatever you choose. Then let the kids follow your lead.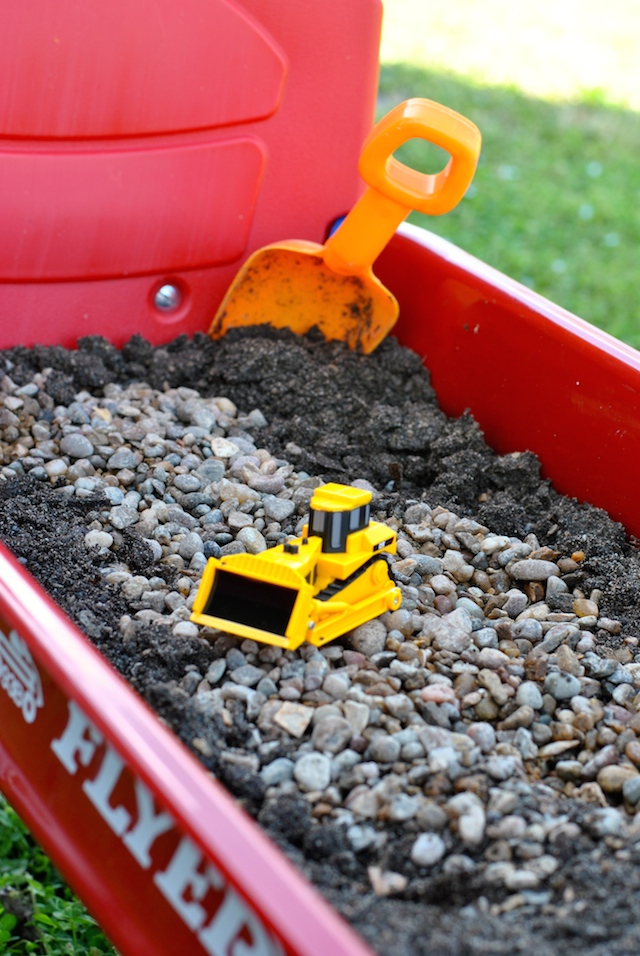 Step 3: Have fun!
Toss in some construction trucks, monster trucks, little cars, trains or whatever your kid most enjoys to get dirty! Since we already had the wagon, this entire project cost less than $10, and that included a couple of new trucks to play with. If you already have dirt and rocks in your backyard or gravel driveway, even better!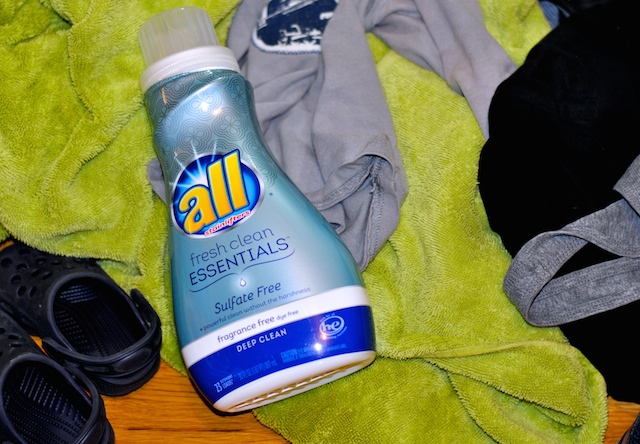 Step 4: Clean up
I plan to roll this wagon straight into my garage and keep the rocks and dirt inside for lots more toddler sensory fun. Of course, when all the dirty play is done, clothes go straight to the laundry, which is adjacent to the garage!
I recently tried some all® fresh clean Essentials™ Fragrance Free from Amazon (we love saving money on diapers, wipes, pet food, and lots of other household essentials on Amazon). As I mentioned earlier, my family is on a quest to rid our home of harmful chemicals. A brand new laundry detergent, all® fresh clean Essentials™ is sulfate free and gets clothes very clean without harshness. I've read that sulfates can cause respiratory issues or allergic reactions, and my husband has allergies to lots of household products. Make sure to use as directed on the packaging. The result? Kids can be kids… and parents don't have to worry about their clothes fading or getting beat up in the washer. Check it out!
Have your kids enjoyed sensory play when they were toddlers? What other kinds of toddler sensory bins have been popular with your kids?