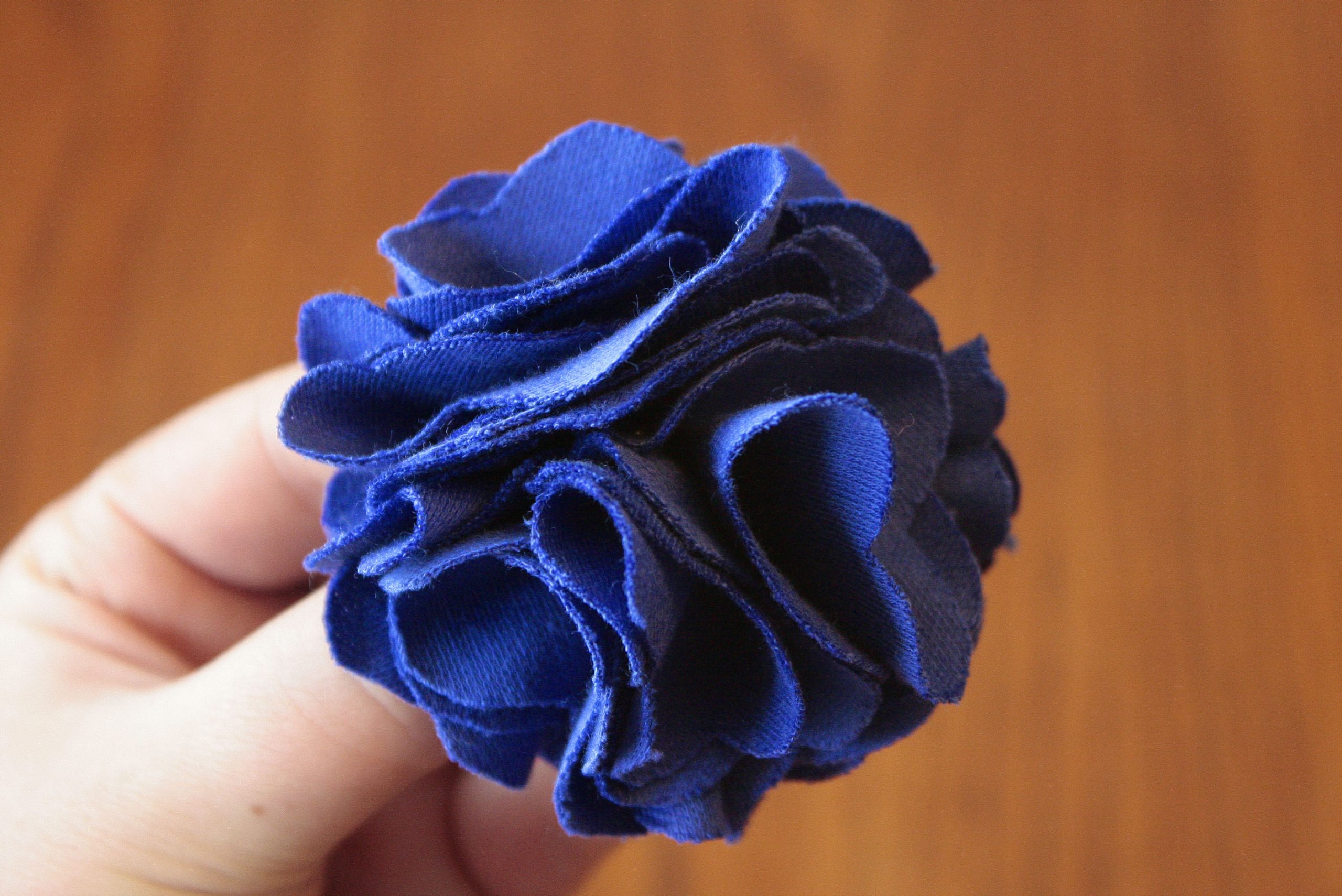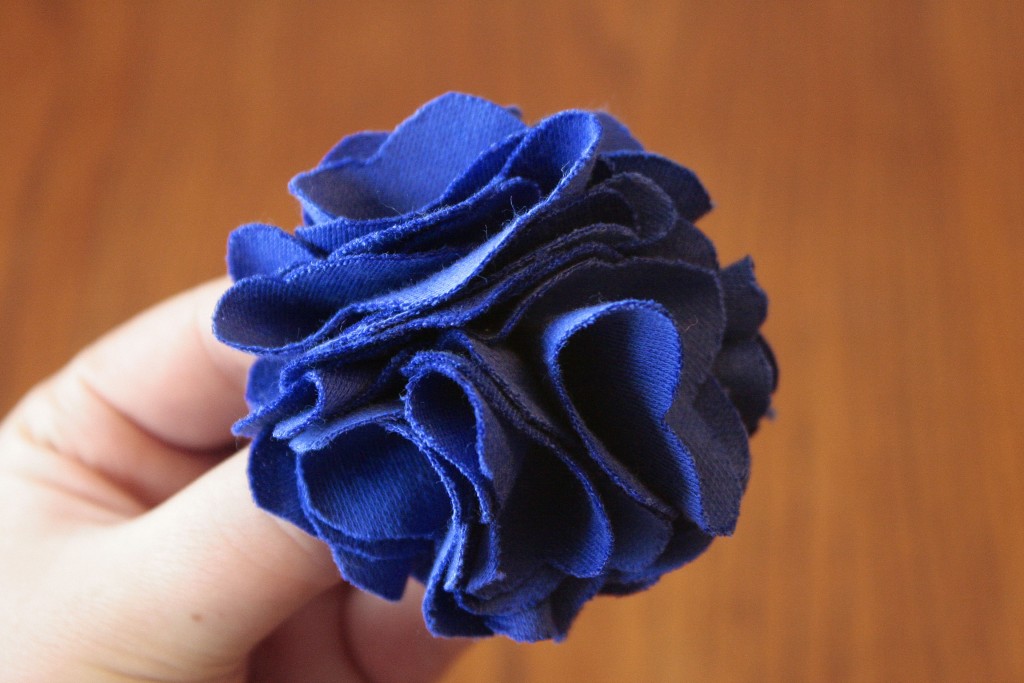 These ruffly flowers are fast and easy to make! To get started you'll just need a stack of fabric cut into squares. I used nine 3″ squares from knit fabric so it wouldn't fray (you may want to use more squares for a fuller flower). Fold the square in half, in half again, then into a triangle as shown in the diagram below. Then cut a curve into the top of the triangle to form the petals.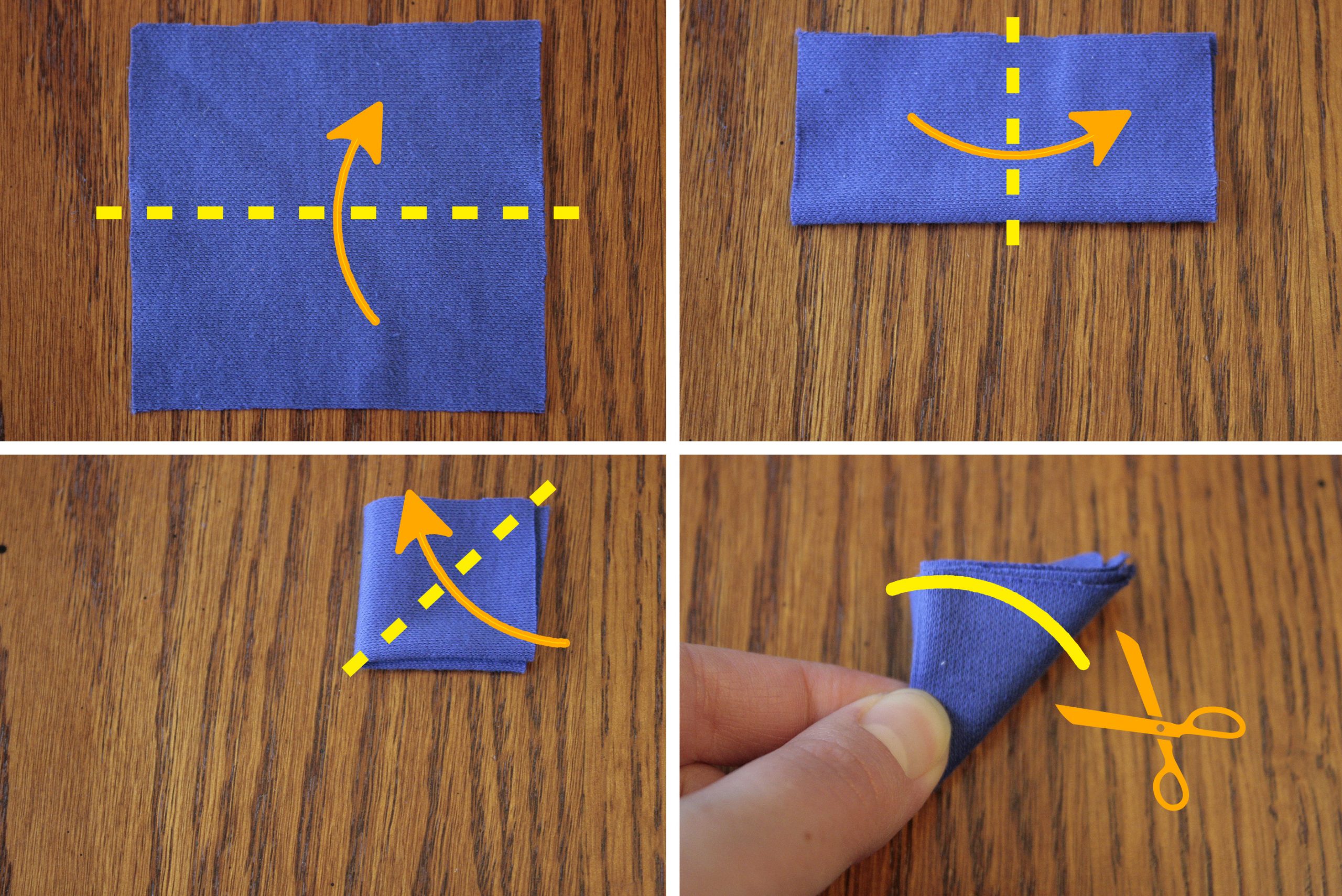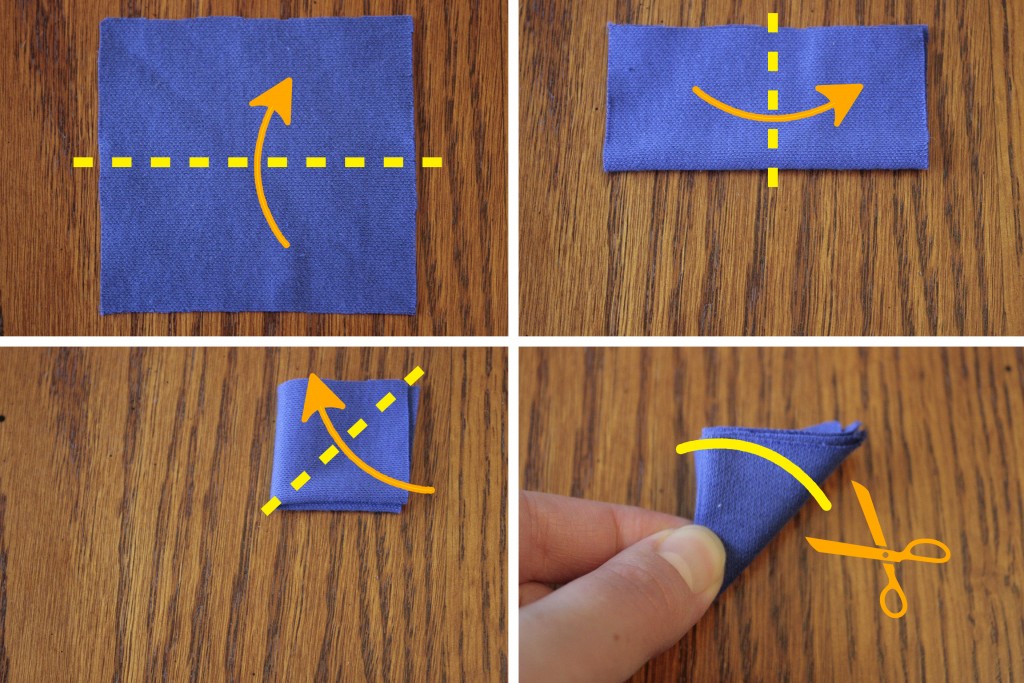 Here's my pile of cut flowers. You can see that they're not exactly identical but it won't be noticable in the final flower.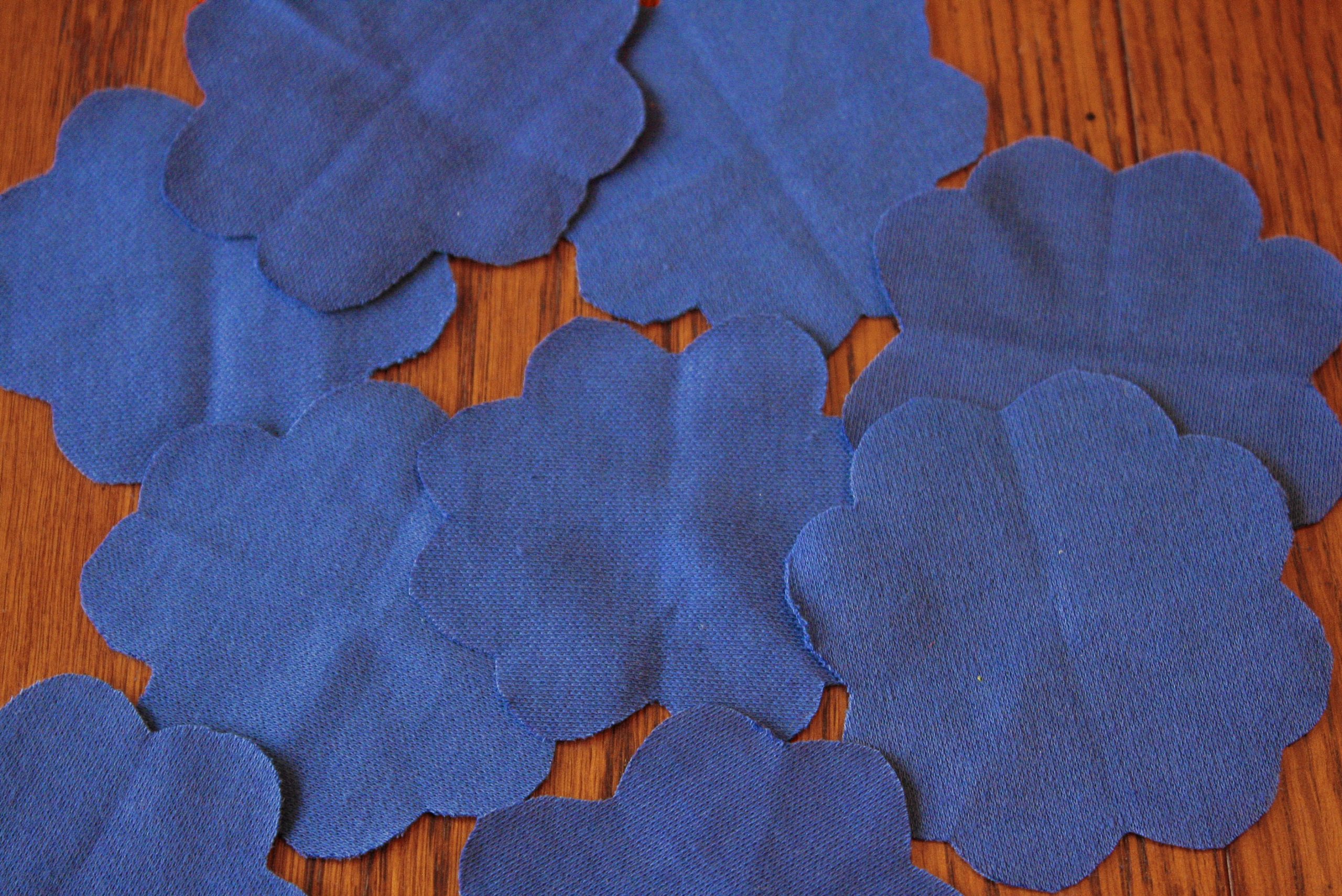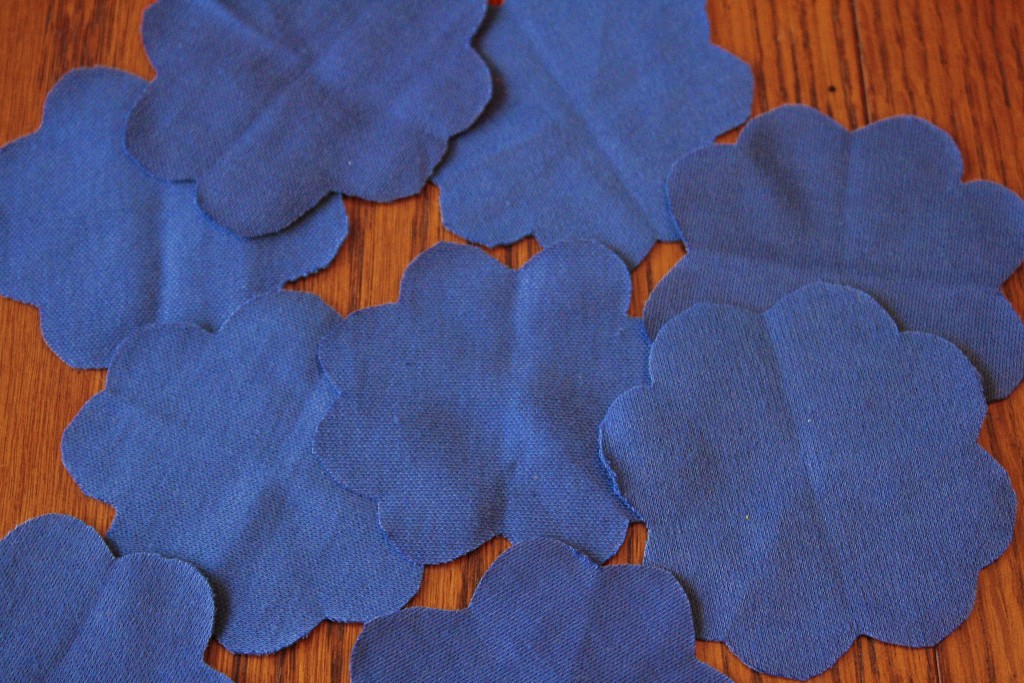 I found it easiest to fold the flower into quarters, and stick the needle through the folds and string them all together. Once you've run the thread through all the flowers, bring it back around to the beginning (upper right photo) and tie it off (lower photos). Once you've tied it off the flower petals will be in a circle. Set it on a flat surface and fluff out the petals. This version is ruffly on top and the bottom is flat. For a ball shape make two flowers the same size and then sew them together.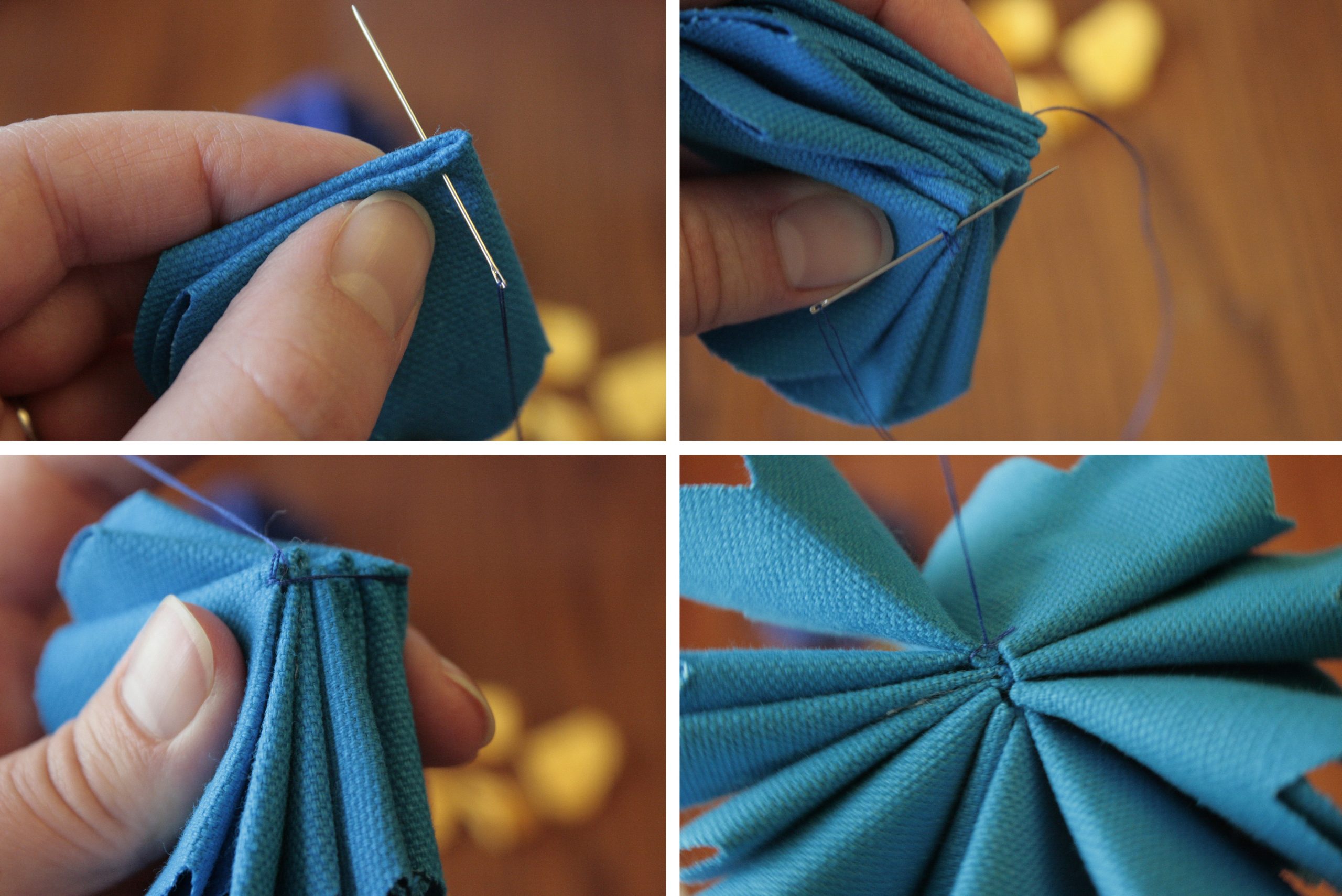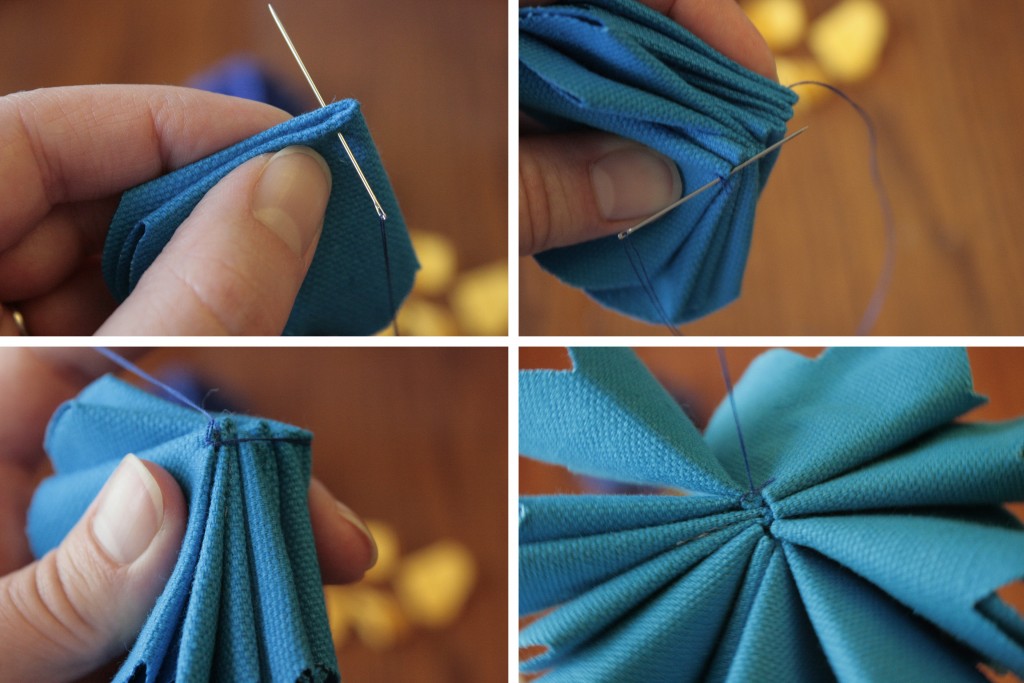 My final flower arrangement! These are fun for headbands, shirt or bag embellishments, or just decoration.