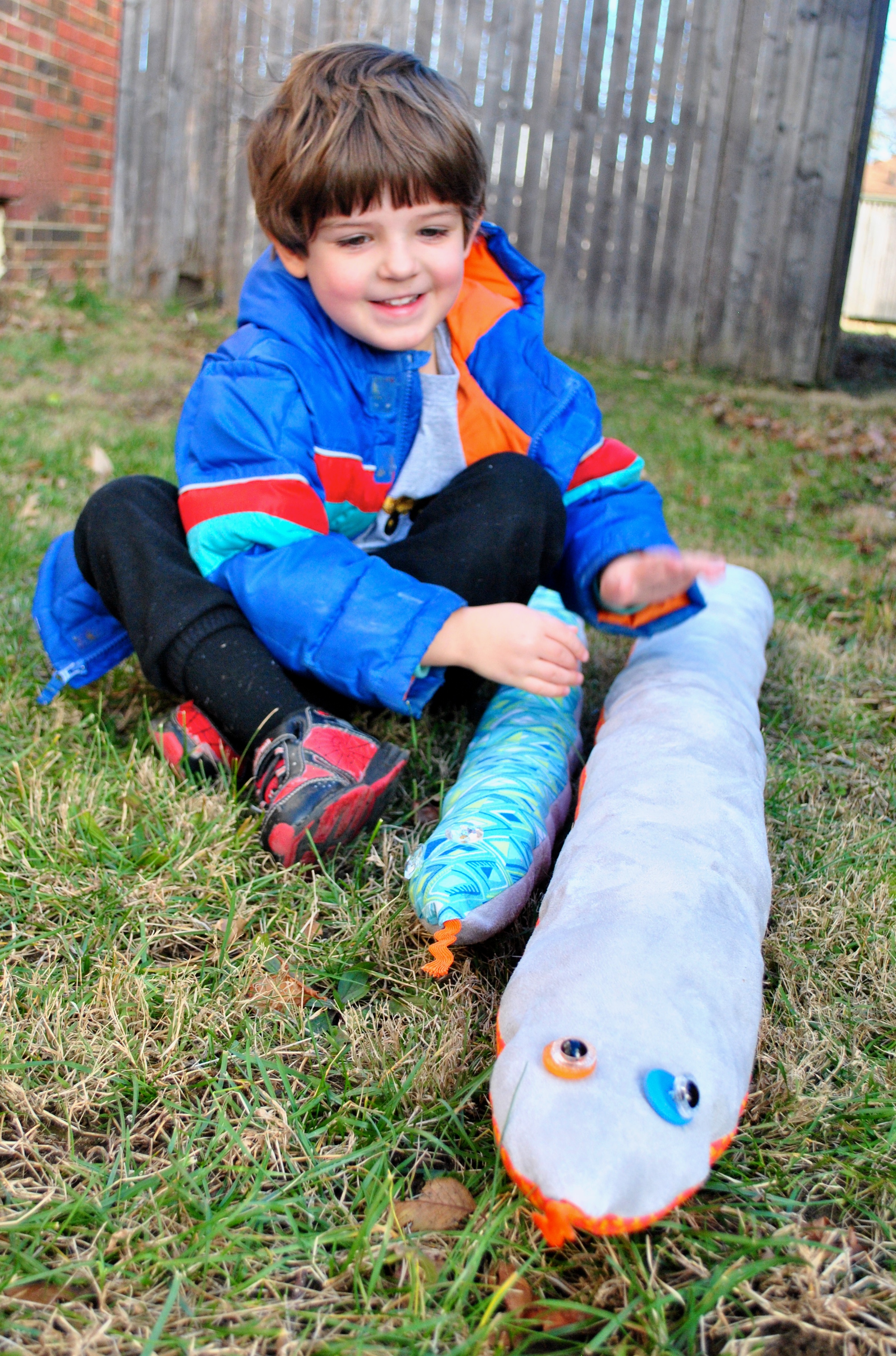 The kids are out on winter break, and that means lots of time around the house cooped up indoors! My preschool-age son is really into helping me sew, and he also loves his growing stuffed animal collection.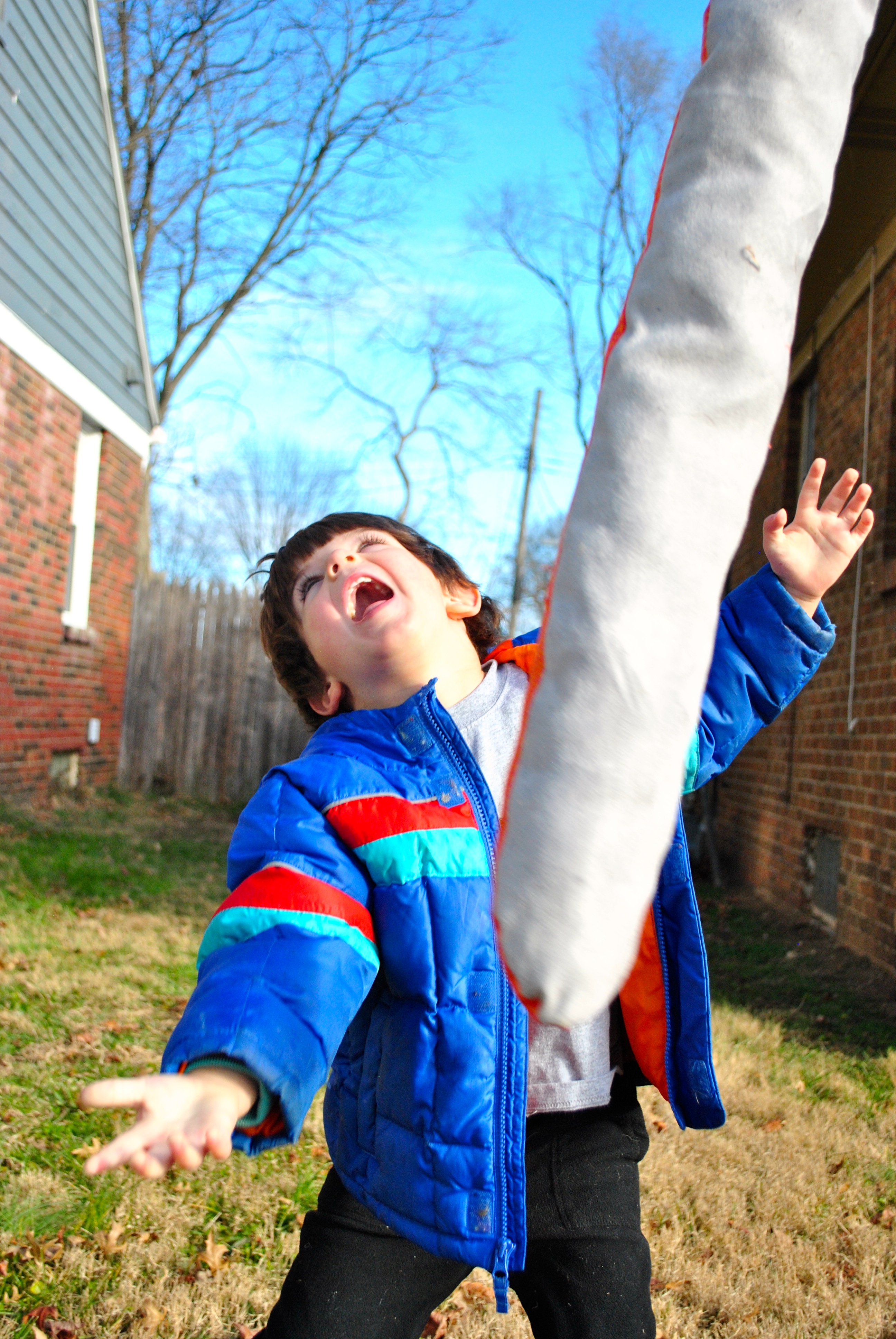 Yesterday he asked me if we could sew a stuffed animal. Having a bit of experience with making 3-D stuffed animals, I wanted to set him up with a project he could succeed with! Luckily, I found this easy sewing tutorial from Make It & Love It for stuffed snakes. We didn't follow the directions exactly, but roughly cut out the snake shapes from fabric (quilting cotton and suede), picked out buttons and ric-rac, and emptied out some abandoned throw pillows for stuffing.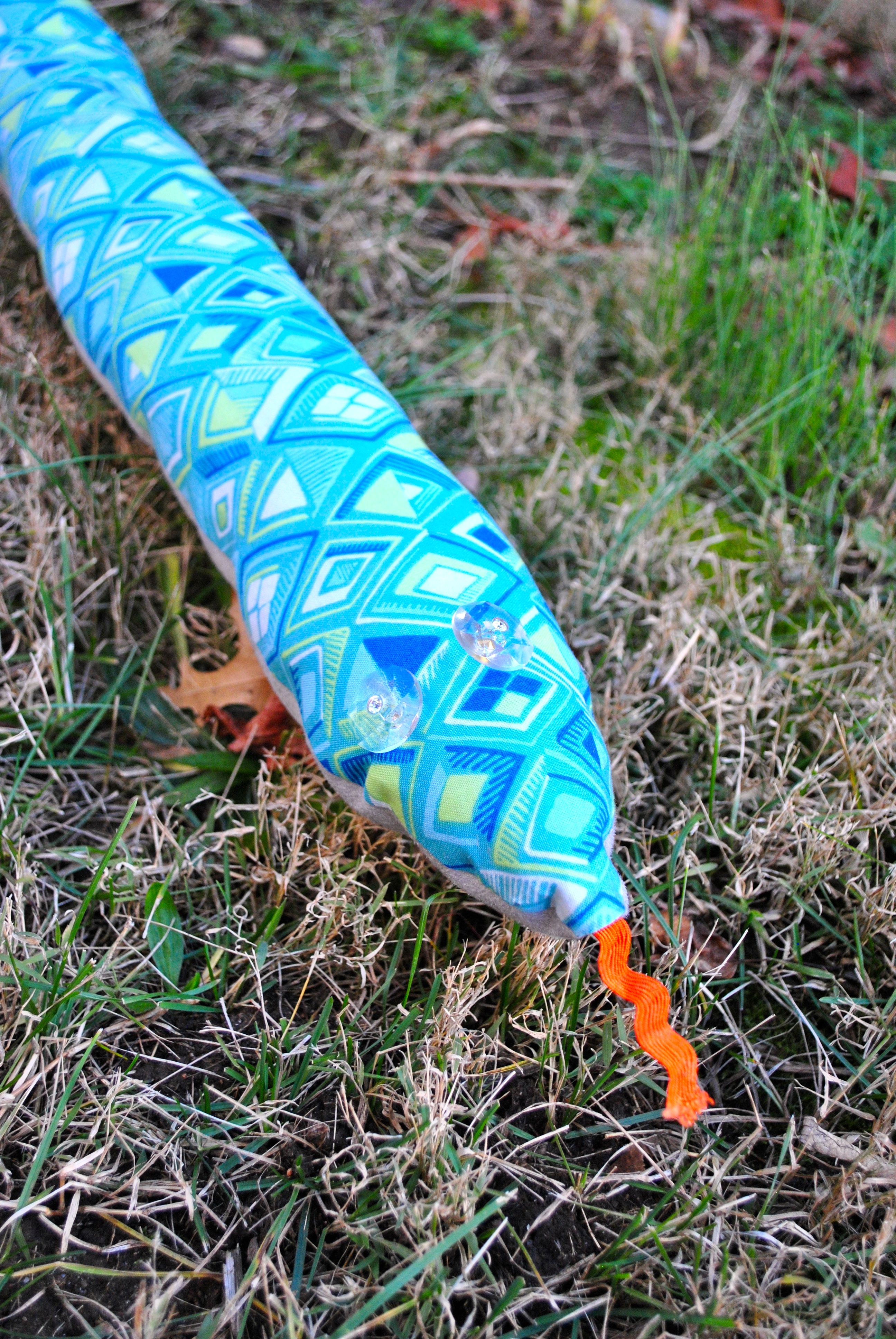 The first snake we made measured about 2 1/2 feet long. My son chose the clear button eyes, which I think is kinda fun. The fabric mimics a snake skin pattern, so that's pretty festive, too. We cut each fabric strip 6″ wide, and then rounded the corners.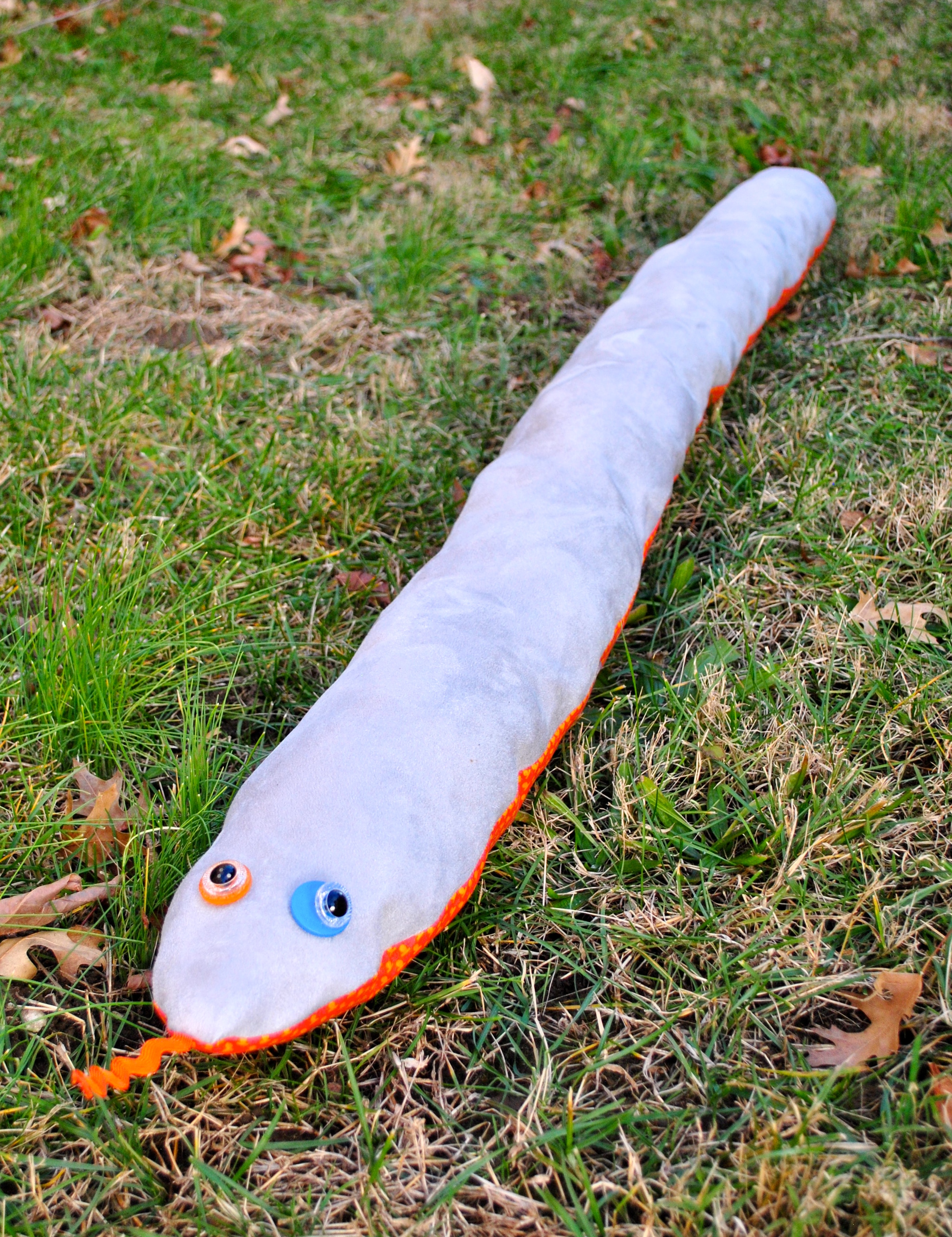 This is the second snake we made. It is so big! I bet it is as tall as my son. We cut each fabric strip 7″ wide and then rounded the corners.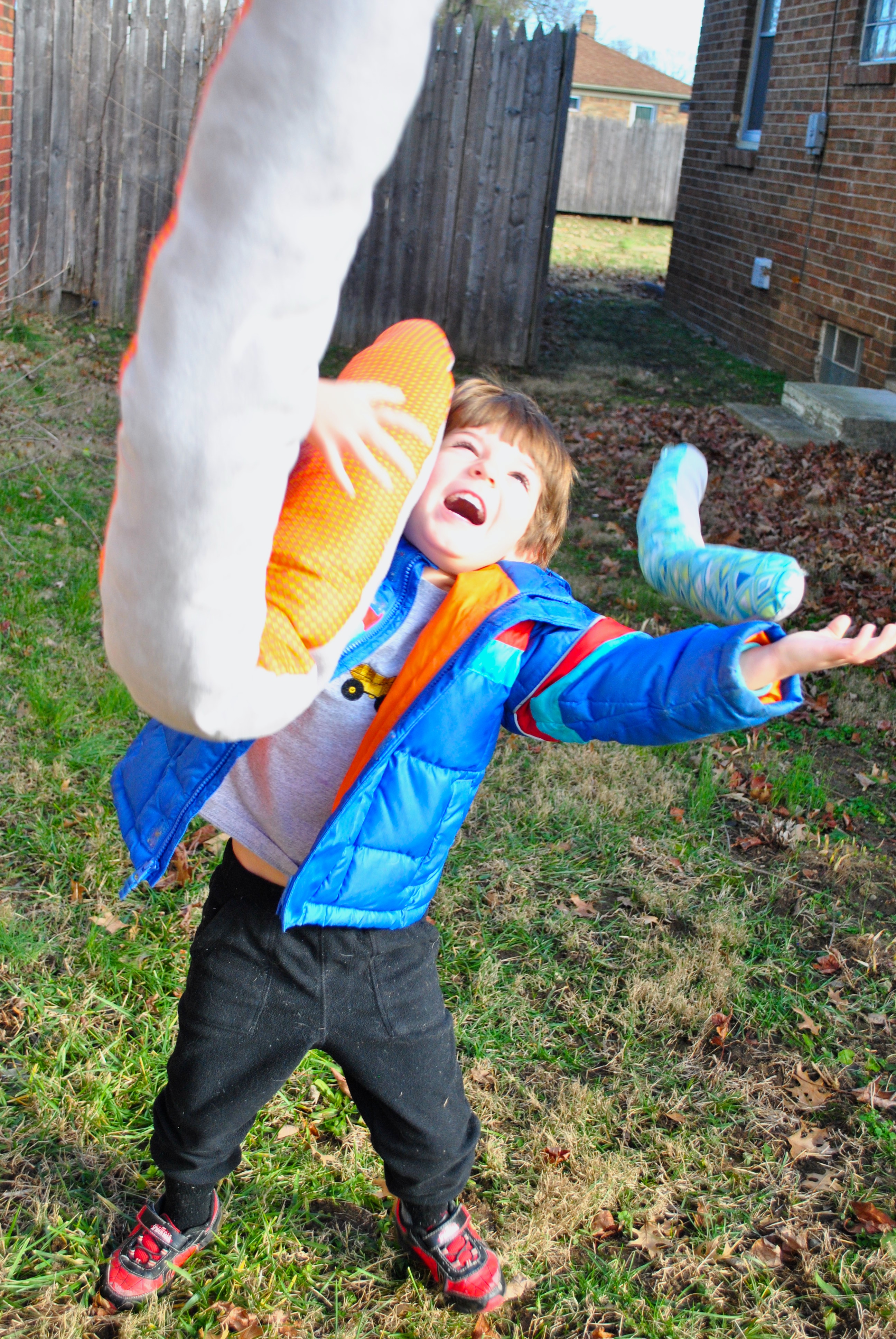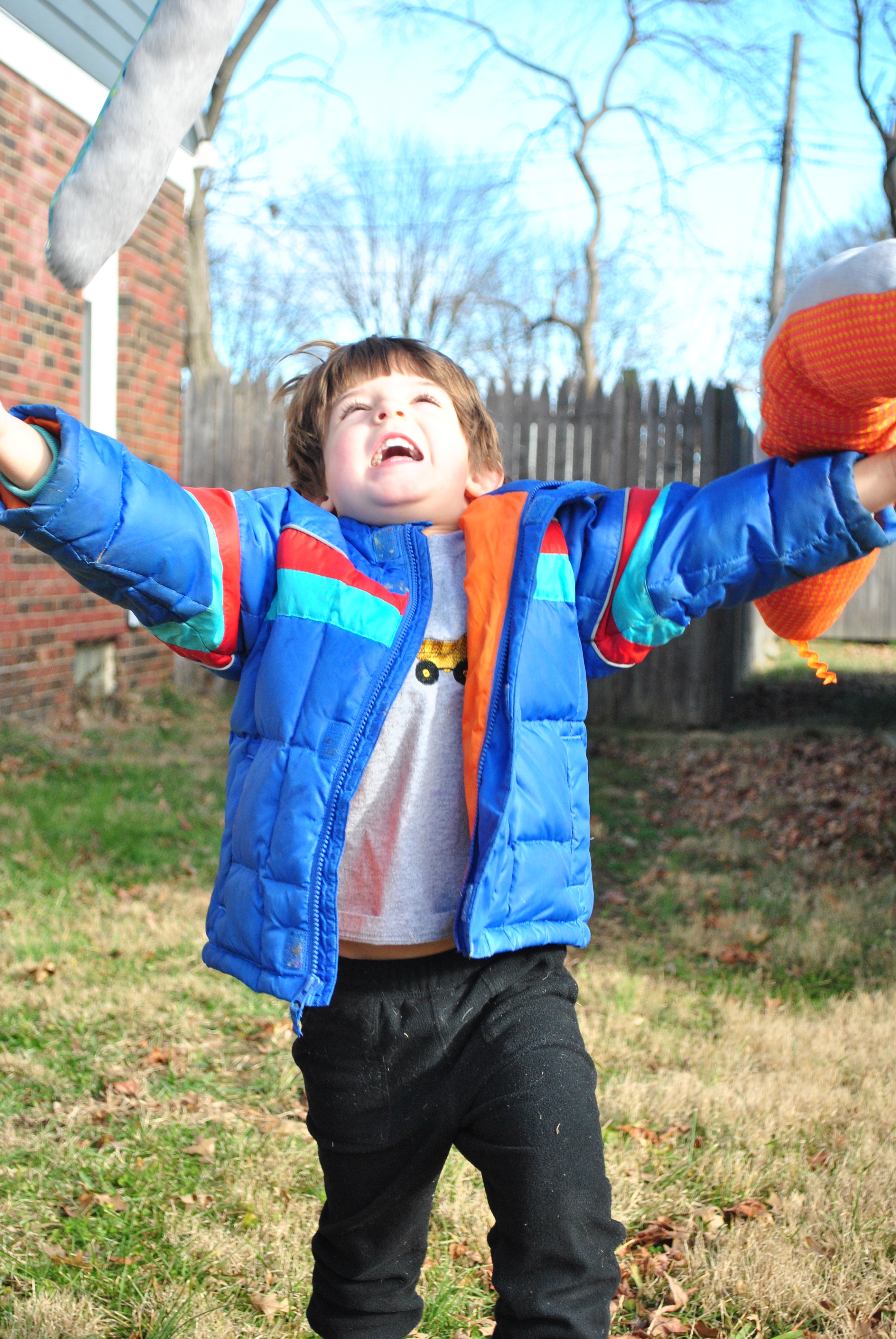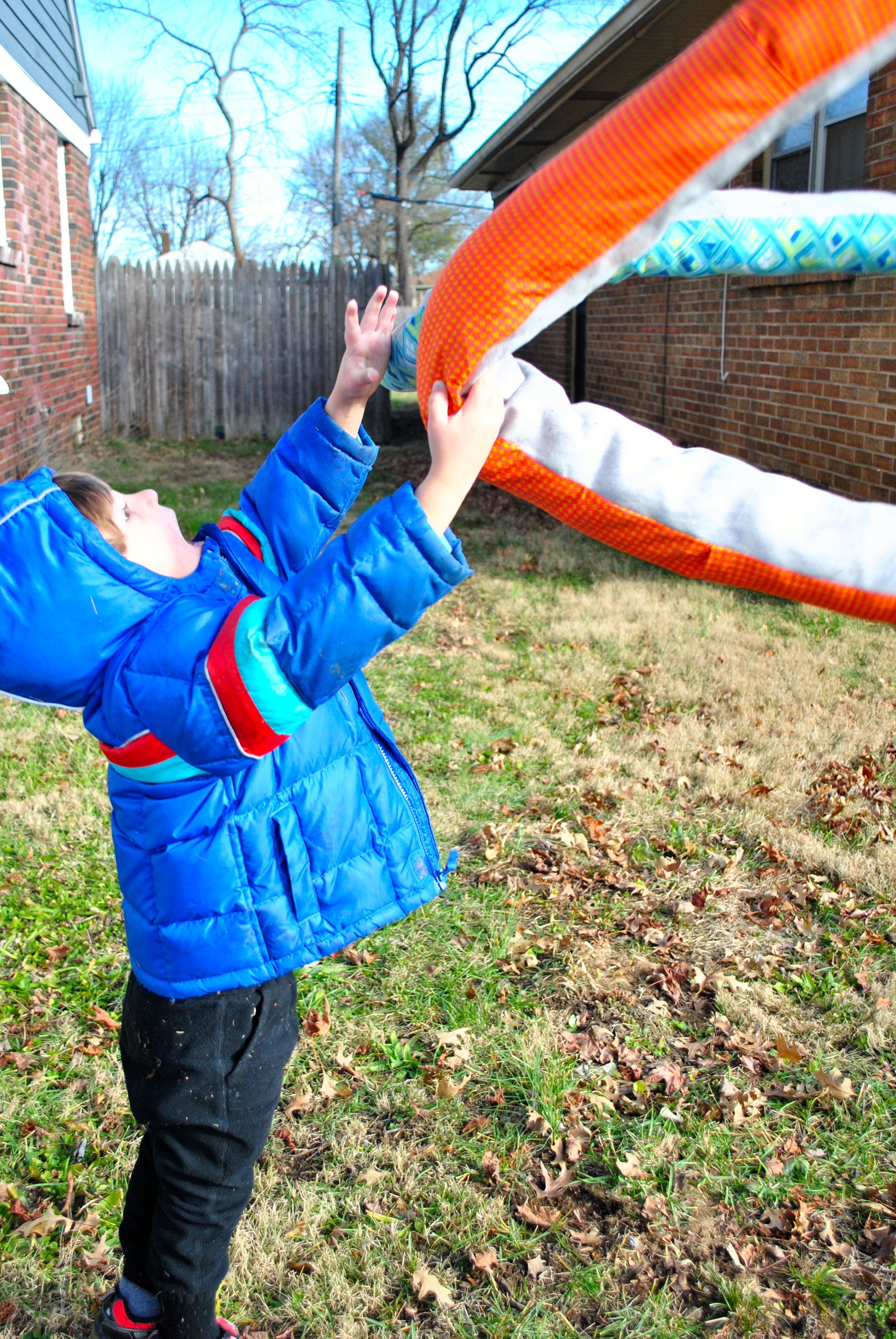 This was a fun and easy sewing project to do with my son, who is almost 5. If you are sewing with kids, it's important to have a lot of patience, and involve them in the process each step of the way (picking out fabrics, working at the sewing machine, and cleaning up).
Oh, and in case you were wondering, he also talked me into making him a stuffed elephant. So much for the "easy" snake stuffed animal idea!