This shop has been compensated by Collective Bias, Inc., Abreva, Breathe Right, Clorox, Robitussin and Theraflu. All opinions are mine alone. #SoothesOfTheSeason #CollectiveBias
Ho, ho, ho! Are you welcoming friends and family to your home this holiday season? My family travels for the holidays, but we have recently started a new side hustle: renting out our home on Airbnb!
Aside from putting a little extra money in our bank account, the personable connection of Airbnb is really appealing to us. There are really some great people out there… yes, even those who you've never met that you'd trust to stay in your home and take good care of it.
I thought I'd share some things we've learned, and also some ideas for welcome baskets. Welcome baskets can take on different themes or serve different purposes. It's a good idea to message your guests beforehand to see who will be staying (adults, kids, a family, a group of friends, etc.) and what they plan to do during their visit. This might help you put together the most thoughtful gift basket, whether its household necessities or breakfast snacks!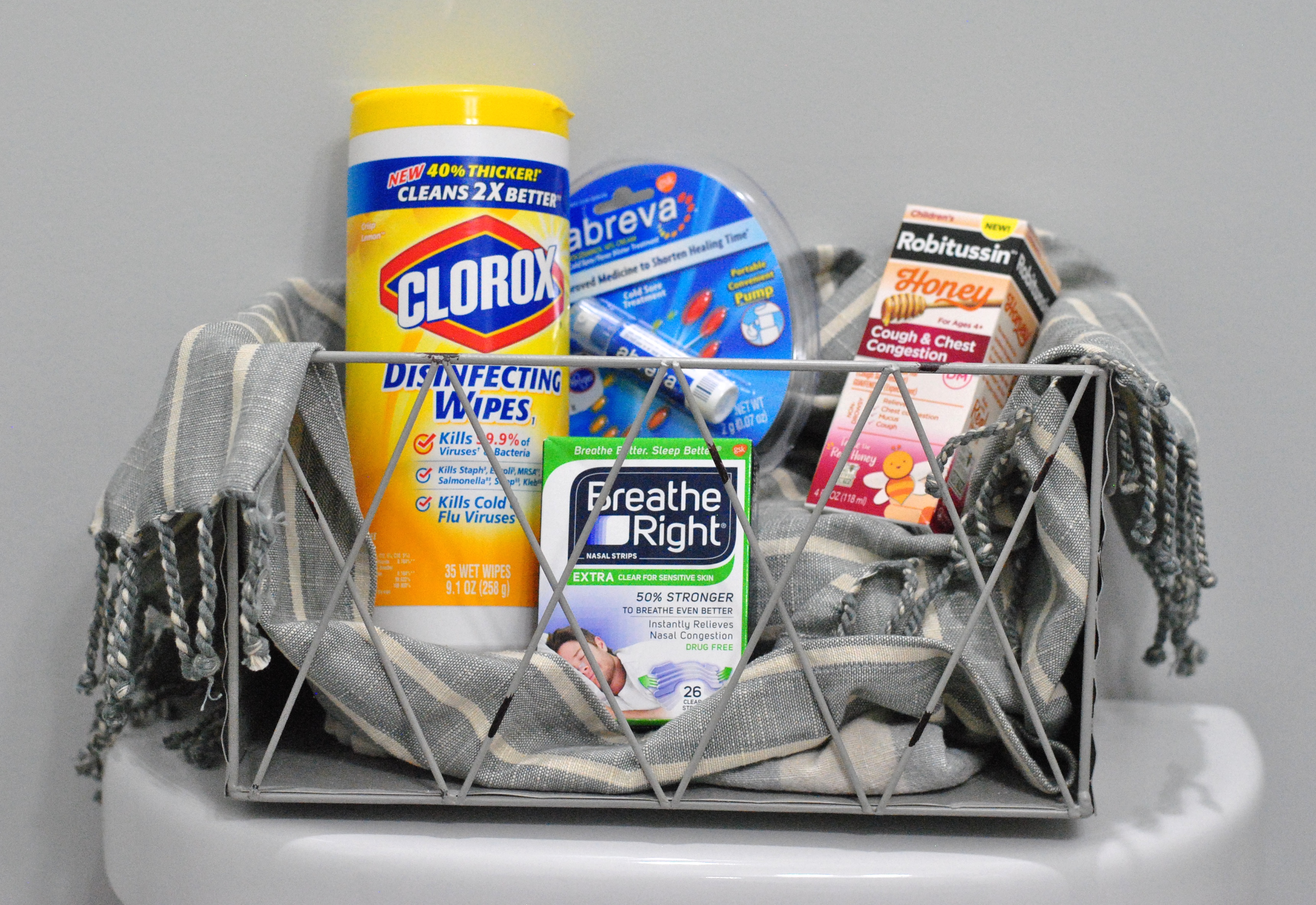 The Stay-Well Basket
If cold and flu season has hit, it's a good idea to stock up on things to make your guests take care of their health. Here's what I put in mine…
Remember, Theraflu Power Pods Daytime Severe Cold and Children's Robitussin® Honey Cough & Chest Congestion DM should not be used at the same time.
Abreva® Pump Cold Sore and Fever Blister Treatment. The pump makes it easy to apply. If your guests aren't feeling their best, they can HEAL a cold sore or fever blister in just 2 1/2 days*. What?!
Breathe® Right Extra Clear Nasal Strips, for drug-free congestion relief due to colds, allergies, or a deviated septum. It opens up your nose 38% more than decongestant sprays alone!
Clorox® Lemon Disinfecting Wipes can be used to wipe away 99.9% of the most common allergens!** I love the fresh lemon smell and I know my guests will enjoy it, too.
Speaking of kids… Isn't it just awful when your little one gets sick? Make sure your guests are prepared with Children's Robitussin® Honey Cough & Chest Congestion DM. The non-drowsy syrup relieves chest congestion and mucus, quiets a cough and is made with real honey. This product is intended for children 4 and up.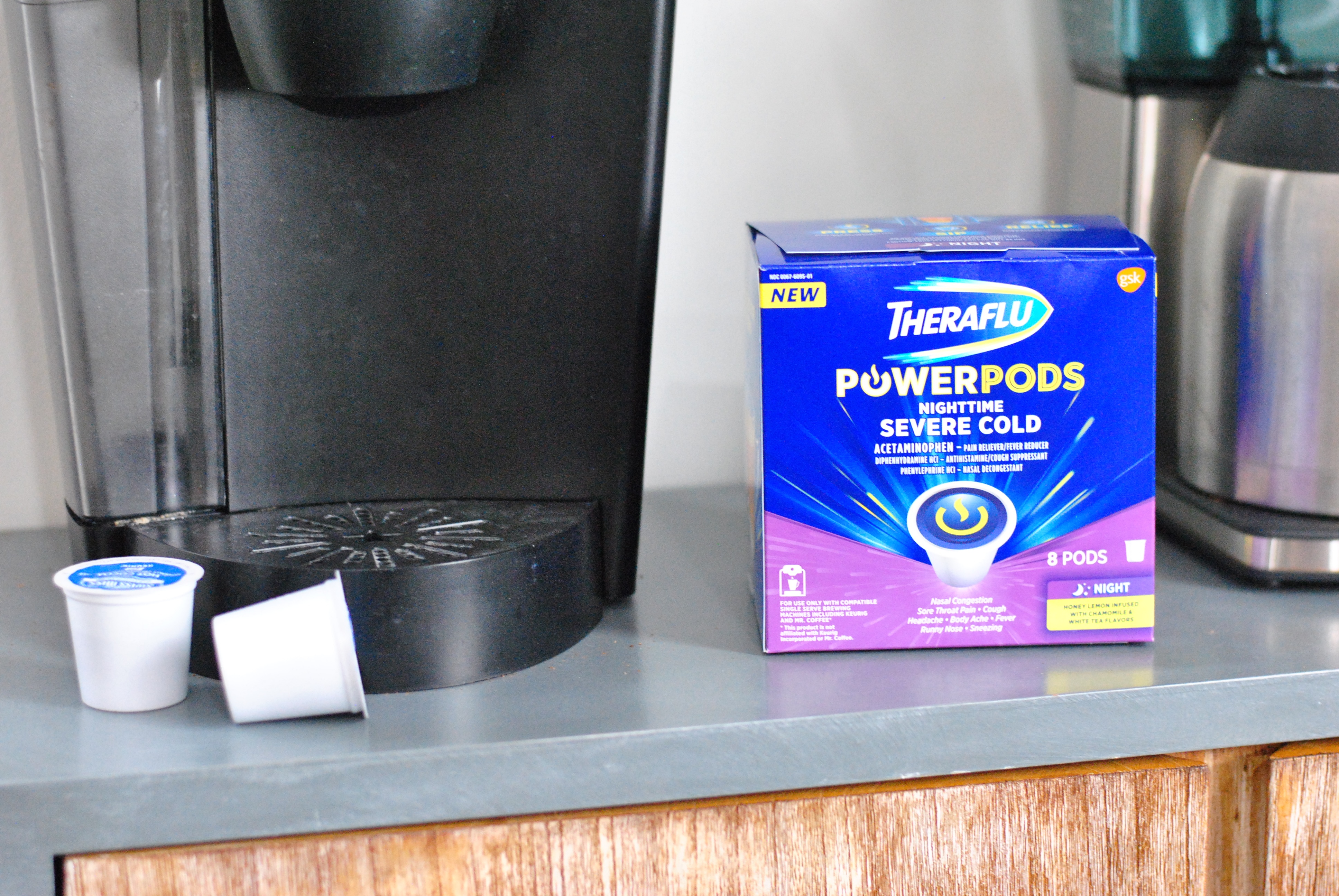 Theraflu Power Pods Nighttime Severe Cold are compatible with most single-serve coffee makers. How cool! Instead of putting them in the welcome basket, I put these right by the Keurig for our holiday guests. What house guest wouldn't feel touched that you thought of them in this way? Just press, sip, and get powerful relief without a prescription!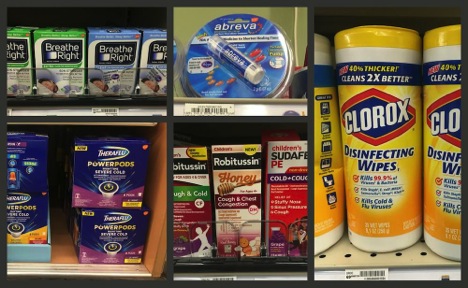 Kroger is a destination for all of my flu needs. I love shopping with coupons (via an app on my phone) and getting the best prices.
Stock up for Savings!
Beginning on 12/9/18 through 1/26/19 you can get $1 Off Any Theraflu Product
Beginning on 12/9/18 through 1/26/19 you can get $2 Off Theraflu Power Pods, 12ct Powders, 40ct Caplets, and Syrups Twinpack
On Robitussin there will be a $1.25 off coupon through 1/4/19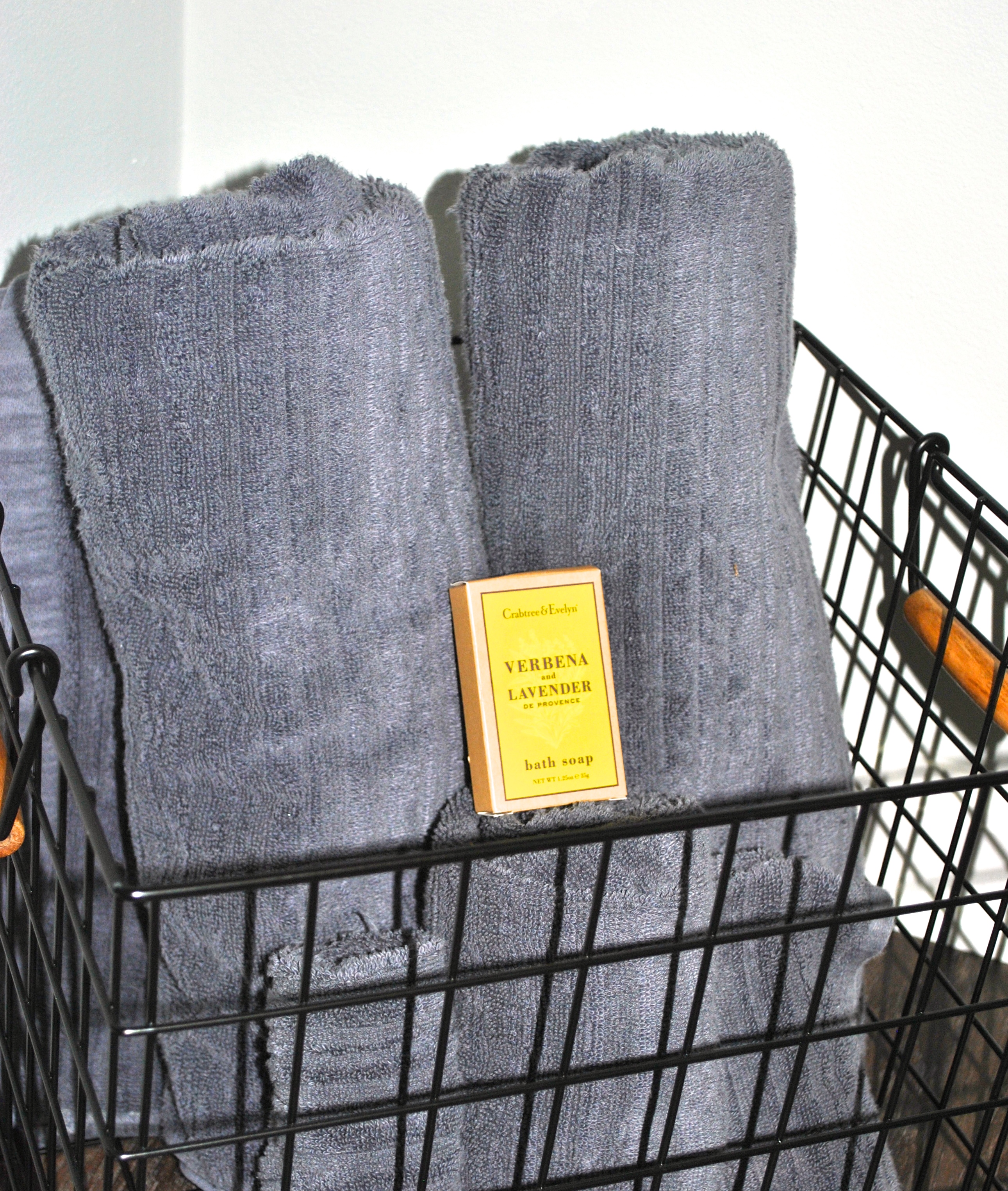 The Get-Clean Basket
This is one of my favorites! Roll the towels instead of folding them, and include one large towel and one washcloth per guest. Include a clean hand towel per every two guests. Toss in a bar of soap, and you can set this in the guest bedroom as a way to welcome out-of-towners.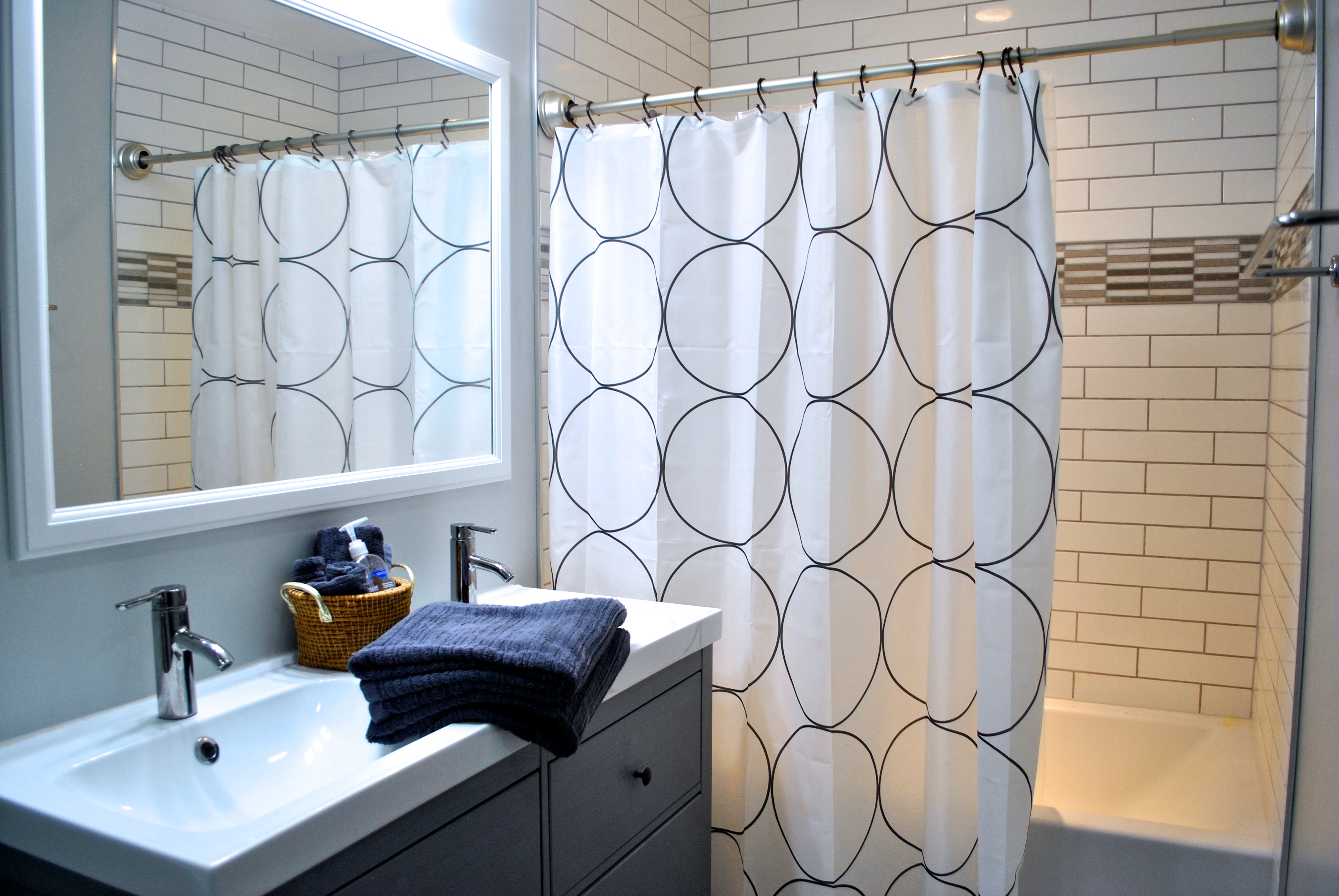 If you don't have enough baskets for all of your guest towels, it's okay to fold towels and set them out in the bathroom. I prefer not to hang them, though, just so the guests know they are fresh from the laundry!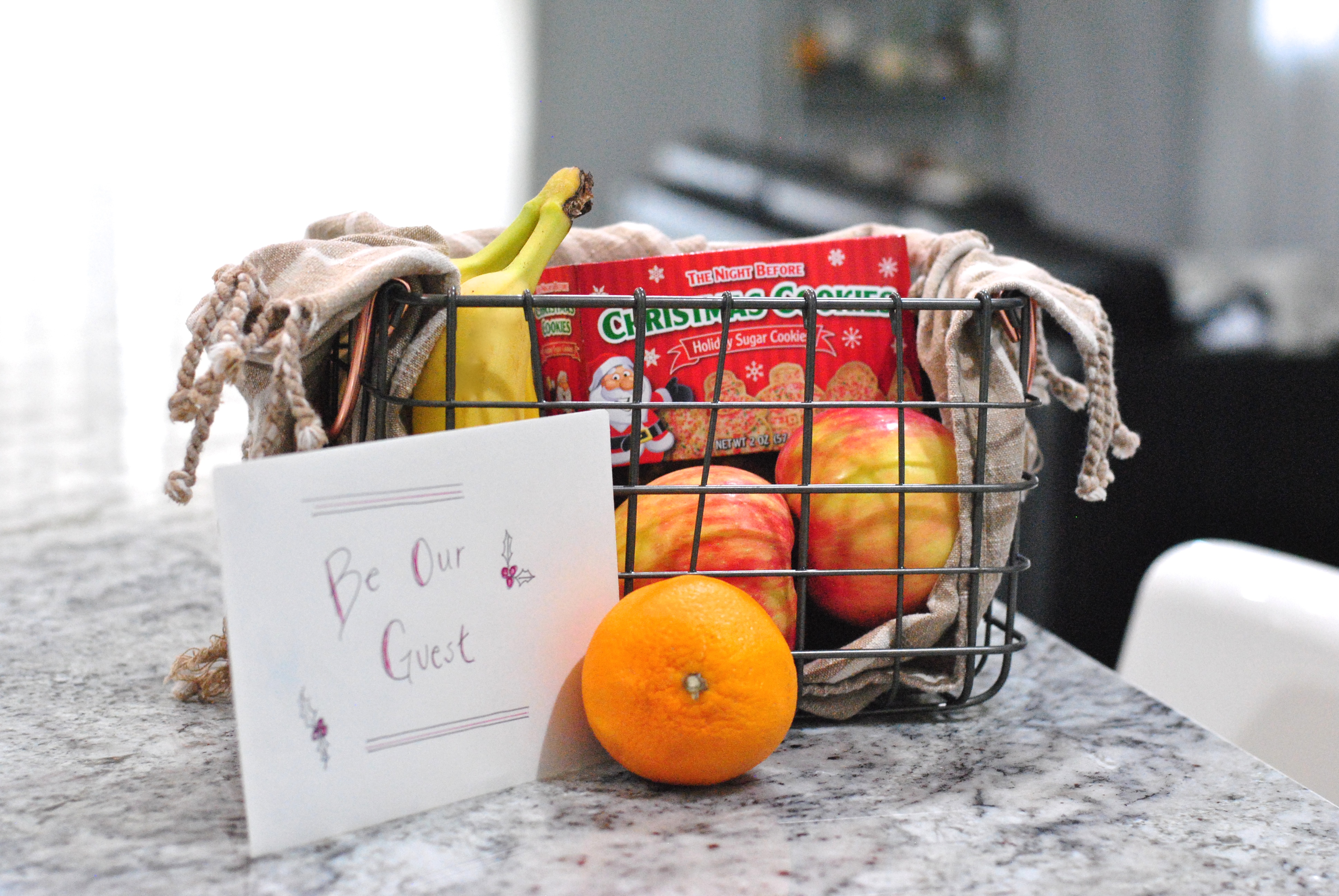 The Eat-Me Basket
Don't worry… this one is easy! We like to welcome Airbnb guests with some fresh fruit, a box of cookies, and a handwritten card. We can include details inside like the Wi-Fi password, and our cell phone numbers in case they need to contact us. Add a couple bottles of water, and your guests will know you've thought about them. For some guests, we've opted to leave a six-pack or fresh-baked cookies! Customize this to your guests, and they'll know you were thinking about them.
I hope you've enjoyed hearing more about how I welcome out-of-town guests using Airbnb! If you have any questions, I'm happy to answer them.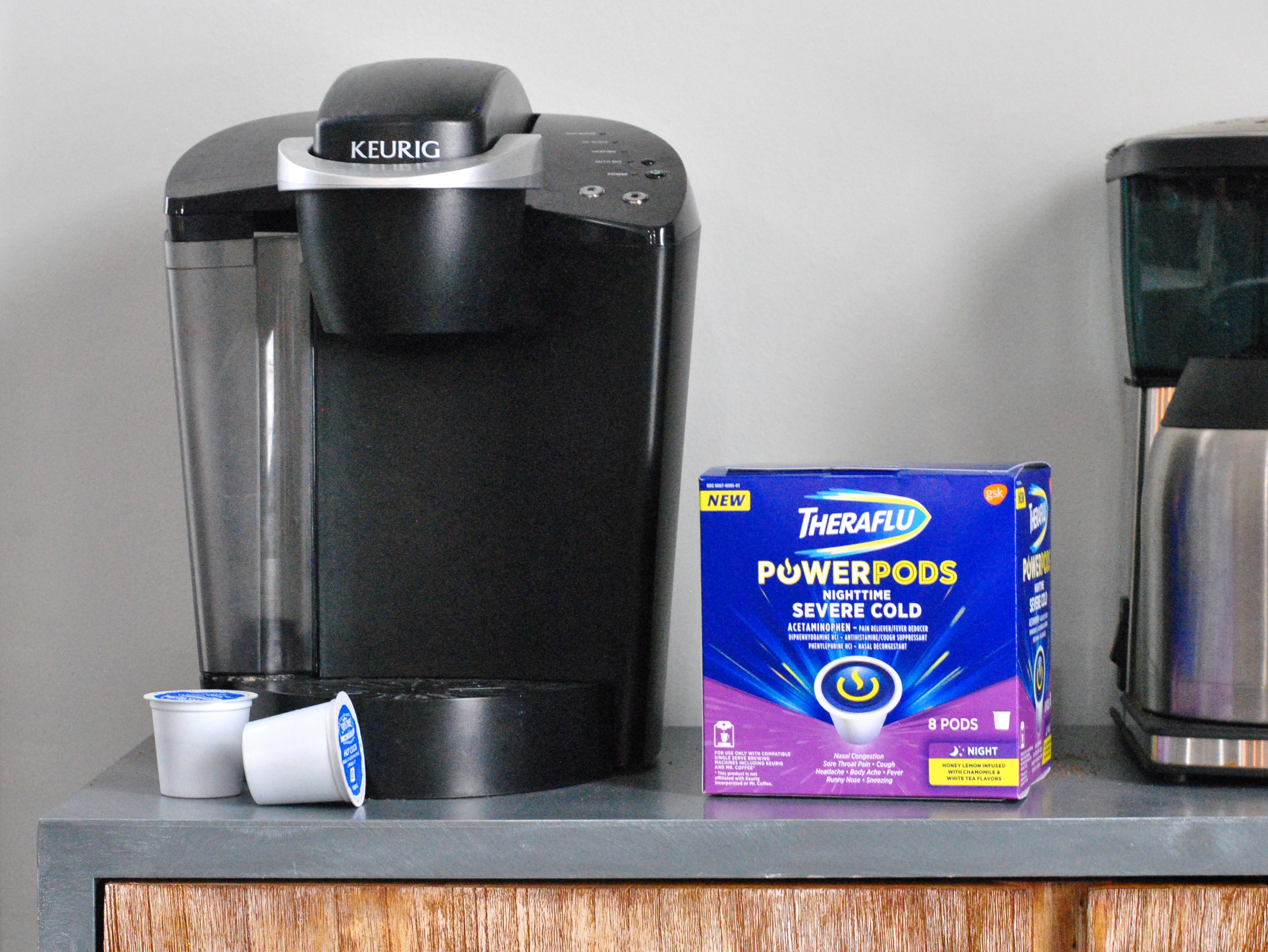 Disclaimer: Theraflu-(c) 2018 the GSK group of companies or its licensor. Theraflu is for use in adults 12 years and older. Use all products only as directed. Read label and follow directions.
Abreva, Breathe Right, Robitussin – Use only as directed. Read label and follow directions.
*When used at the first sign, median healing time was 4.1 days; 25% healed in 2.5 days
**Use Clorox products as directed for removal of non-living allergens like pet dander, dust mite matter and pest matter on hard nonporous surfaces in your home. Keep out of reach of children.