Some people craft for their business, and others just create for fun. Jessica Kenenske has paired both her love for crafts and running a business with a mission: to help raise money for those in need. Read on for a great and inspiring story! (There's also a giveaway at the end of this post.)
1) Tell me a little bit about your handmade shop and how/when you got started?
I've been selling my handmade stuff for probably about 6 years now. I started out creating and selling handmade dolls, softies, pillows & etc., using all vintage materials. I did that for a while and even had a couple segments on HGTV that aired about a year ago.
In 2008, I had my first (long awaited) child and then 22 months later I got pregnant with my second, so I was a little pre-occupied for a few years there! When I finally started getting back into crafting again I wasn't that interested in making dolls anymore and found myself designing and making handbags….over an over again. I never get tired of them because, well, because I'm a girl and the possibilities are endless with bags!
It allows me the creative outlet to do something I love and to raise money for a mission that is close to my heart.
2) What is the overall purpose or vision behind your shop?
One of my best friends spent 5 years as a missionary in Haiti. Being able to see the people and their needs through her eyes has really given me a heart for that country. During her time in Haiti she met Roberteau Desilhomme who grew up in a village in the Mountains of Haiti called Fond Baptiste. Roberteau and his wife Carolyn have taken first aid and cultural development and amazingly were given an unfinished building to be used as a medical clinic. They are now in need of supplies to make the building usable. They have a doctor, and a few nurses willing to give of their time. Together they will help to care for physical and spiritual needs of those who come through the clinic.
My friend will be visiting Haiti again this summer, along with some others from my church who went last summer constructing a roof for
the clinic
, and will bring any funds raised to be sure they are used to help with this clinic. I've had the pleasure of getting to know Roberteau this year, his passion for his ministry is very inspiring and I wish to do whatever I can to help.
I have found that I am WAY more productive and inspired to keep creating product to sell when I know it can help someone in need. It feels much more purposeful.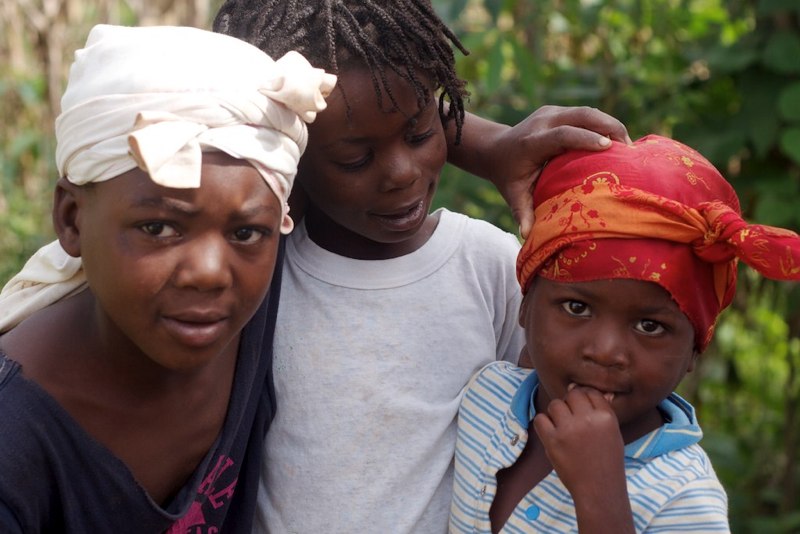 3) Do you have any advice for someone who is looking to raise money for a charitable organization through their craft or handmade store?
I have participated in fundraising events like auctions and live music shows. It is a lot of work and sometimes it's like pulling teeth to get people to donate items and/or their time but it's definitely worth it. Fundraising events are a great way to raise money if you're willing to do the work.
The only advice I have at this point (I'm pretty new at this) for someone interested in crafting for a cause is, please just do it. There are so many people in need in this world. What we spend a week for coffee could save someone's life, so even if you sold one thing, that could change someone's world. It seems like a selfless act, but really, it will totally bless you too.
Thanks Jessica, for sharing your story!
Be sure to check out Jessica's website, blog, and Etsy shop, where 100% of the proceeds go to help the clinic in Fond Baptiste, Haiti.
Giveaway!
Craft Buds is so impressed with Jessica's mission and quality handcrafted bags that we are giving away this adorable bag from her shop to one lucky reader!
To enter:
1. Visit A Winding Road on Etsy. Leave a comment telling us your favorite bag! (1 entry)
2. For a bonus entry, follow Jessica's blog and leave another comment. (1 entry)
3. If you make a purchase from Jessica's shop, come back here and leave 2 comments! (2 bonus entries, and a huge warm/fuzzy feeling)
That's 4 possible entries! This giveaway closes on Friday, July 15 at 11:59pm (EST). Giveaway open worldwide; one winner will be chosen via Random.org.