Today we're partnering with Expressionery for these adorable stamped gift tags! Every year I like to make a box of baked goods for our UPS, Fedex, and USPS delivery guys as a thanks for the million Amazon.com boxes they deliver each year, especially at Christmas! This year's box includes chocolate dipped oreos, bourbon balls, and butterscotch bars. To finish off the box I used the Merry Christmas banner stamp to create a gift tag and wrote in the delivery guy's name (kid names are blurred in the photo, but it looks perfect in real life).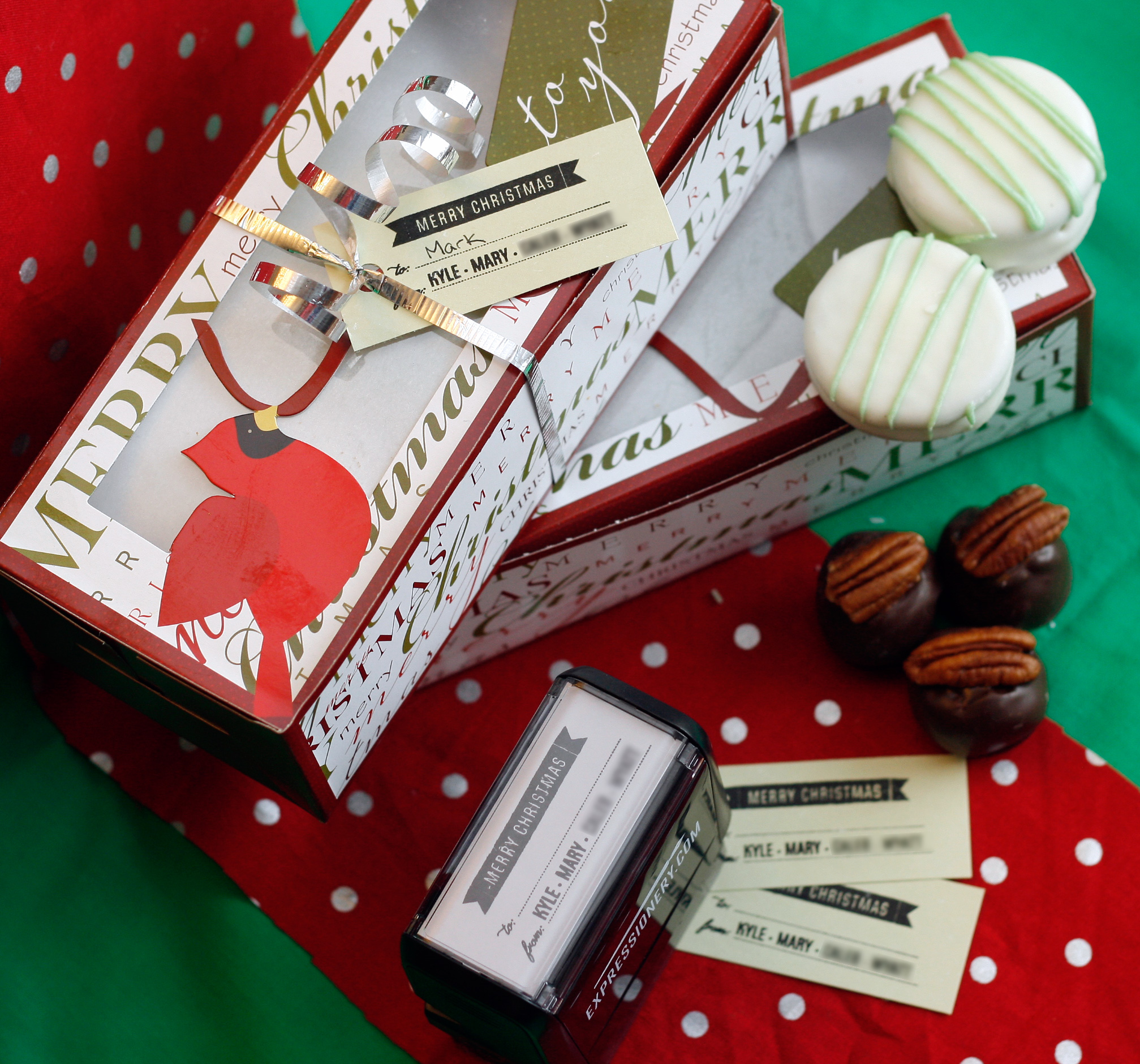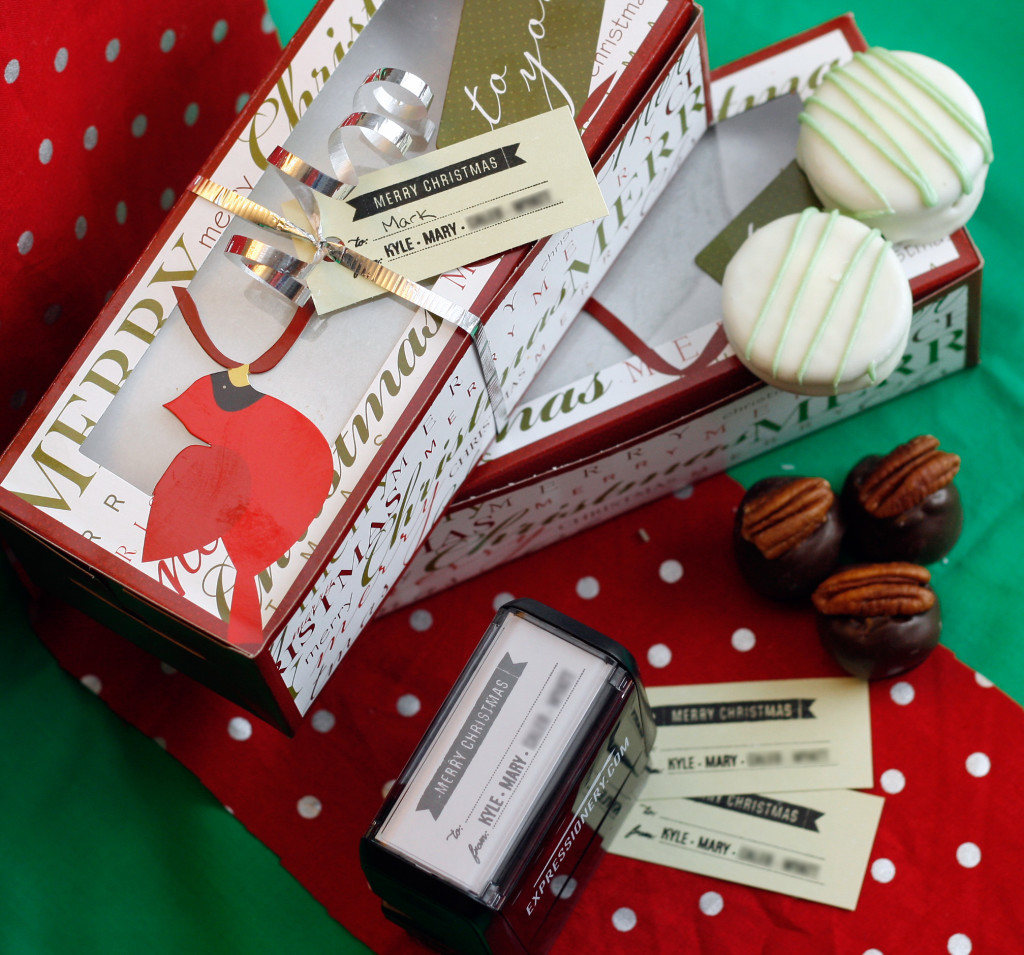 For presents to our kids I used the Inspector Elf stamp. I thought this one was a lot of fun. One night we asked our kids what they thought elves might be named. Then I cut out squares of craft paper and stamped them, then used a calligraphy pen to write in the names of the different elves the kids had suggested. Then I used rubber cement to glue them to the packages like an actual approval sticker. The stamp can be customized for both the wording on the top and bottom, and for the elf name. I chose to leave mine blank but if you want to have an elf name put on the stamp (like the name of your elf on the shelf) you can do that!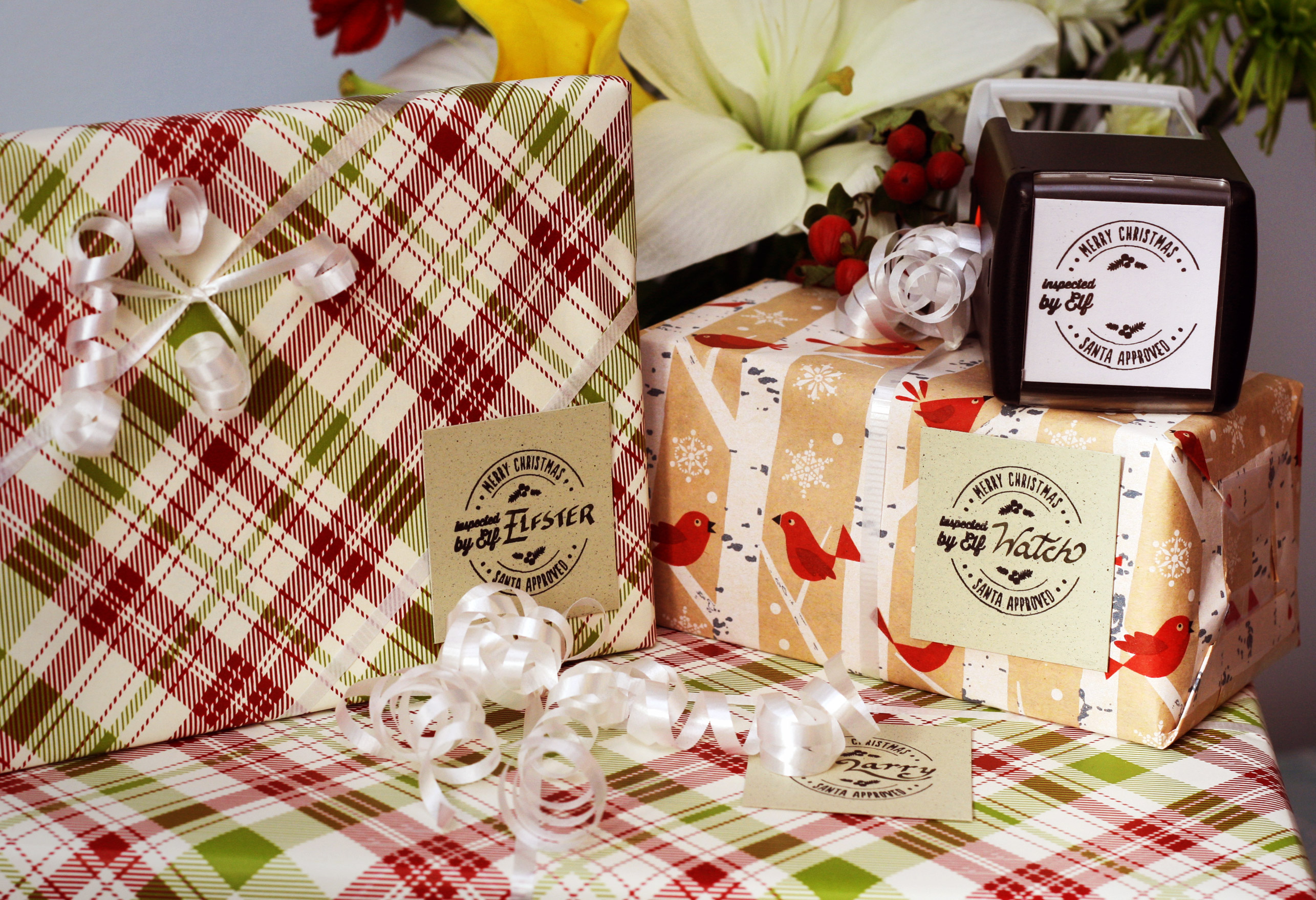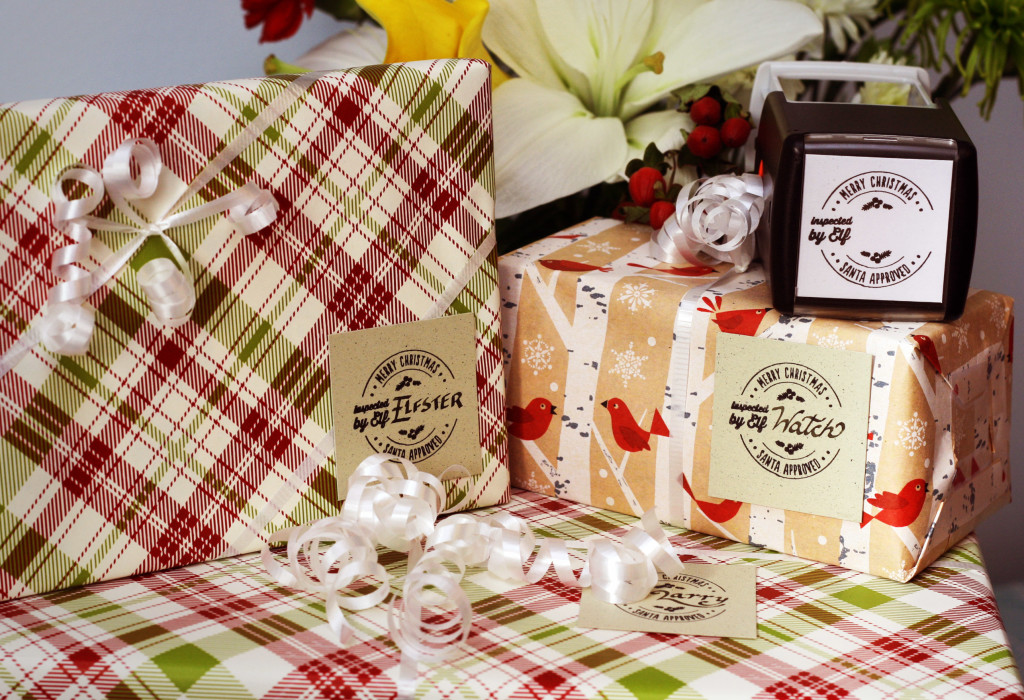 The stamps are high quality self-inking stamps that come in their own little muslin bag. The stamps have a lock on them that's great to prevent your 3 year old from stamping elf approvals all over your dining room table (I discovered the lock too late).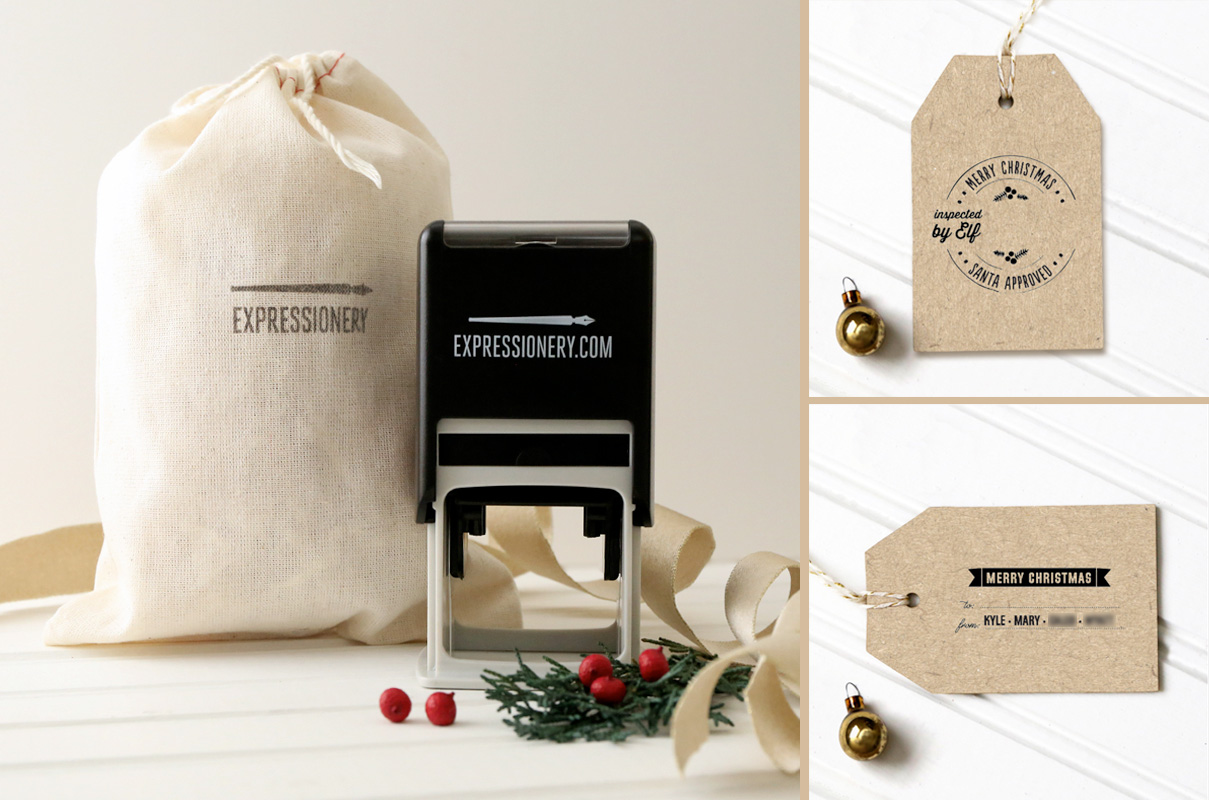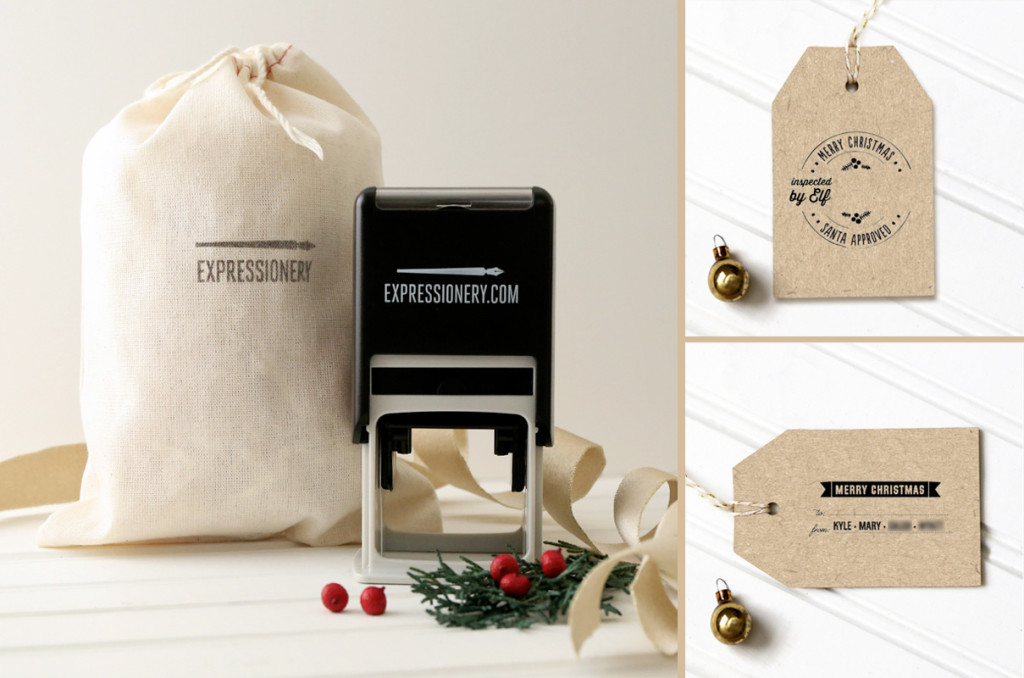 One of my favorite parts of ordering from Expressionery is the preview window! As you customize your stamp you get an instant preview of what your final stamp will look like.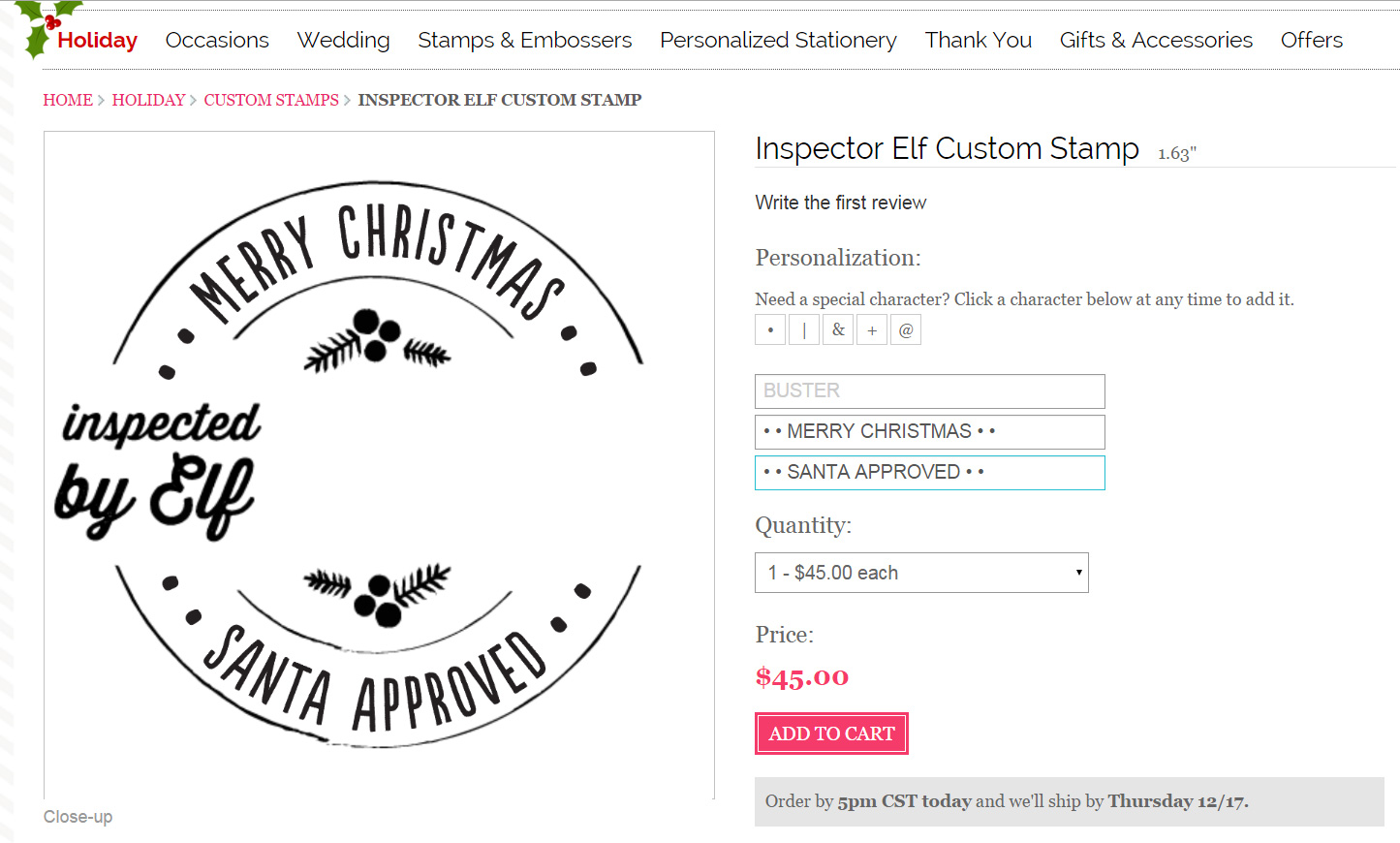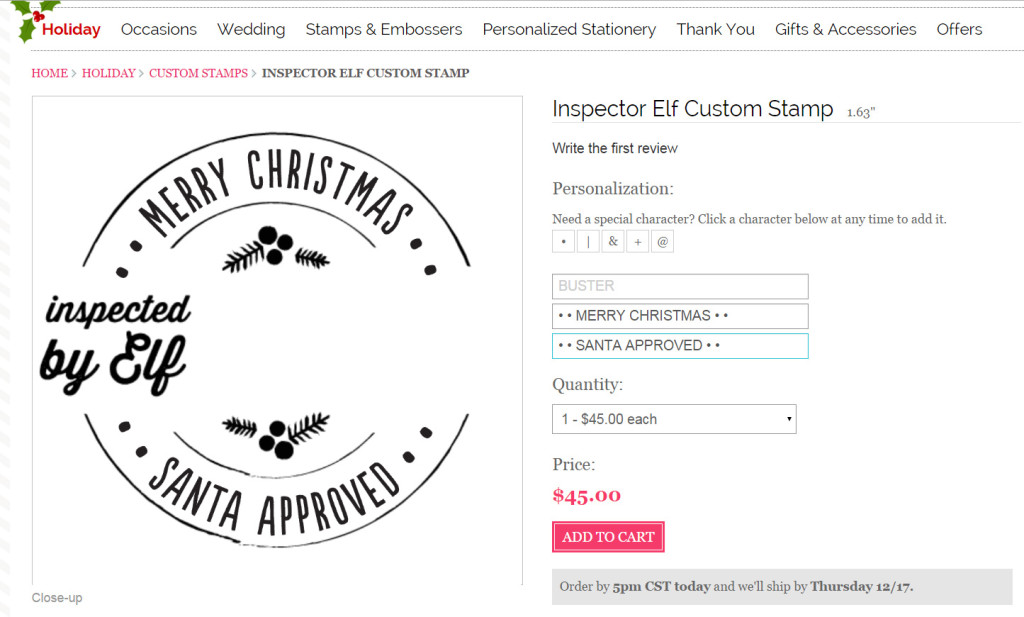 There are tons of stamp designs to choose from and right now you can get 30% off by using the code VERYMERRY!