If you are a cupcake fan like me, you are probably familiar with fondant cupcake toppers, which can be molded into a variety of shapes for themed cakes. The problem with regular fondant is that it's often colorless and flavorless, so you have to do some mixing just to get it ready to eat.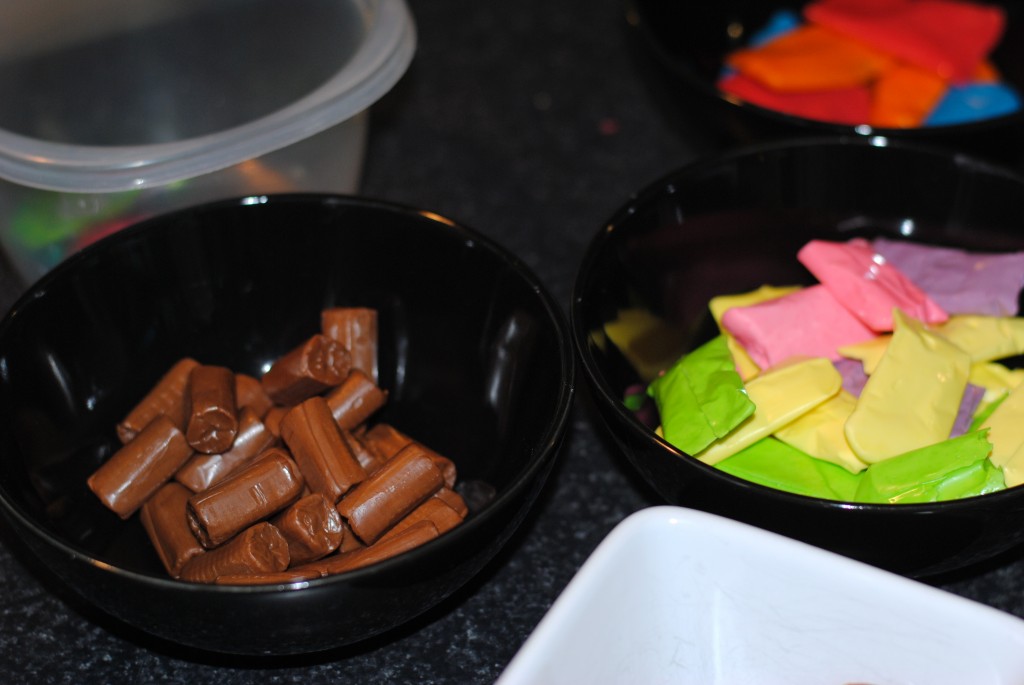 Enter the Tootsie Roll, a brilliant fondant substitute and the perfect flavor and color to make superbowl football cupcake toppers! I discovered some adorable football tootsie roll cupcake toppers at Mini Baker, and decided to make some cupcakes for the big game. But you can also use your favorite chewy candies in a variety of colors, to make shapes other than footballs!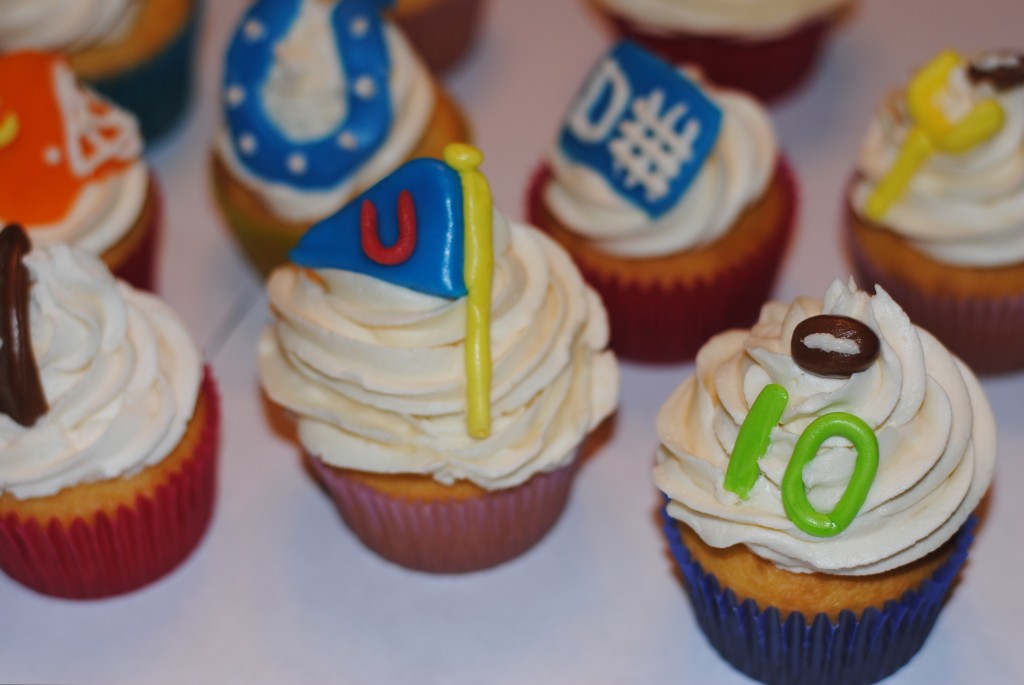 To get started, you'll need:
Football Cupcake Toppers
Unwrap your chewy candies like Tootsie Rolls, and microwave on high for 5 seconds to soften. Use your fingers or a pastry roller to flatten your candy, then mold into a football shape. Set aside.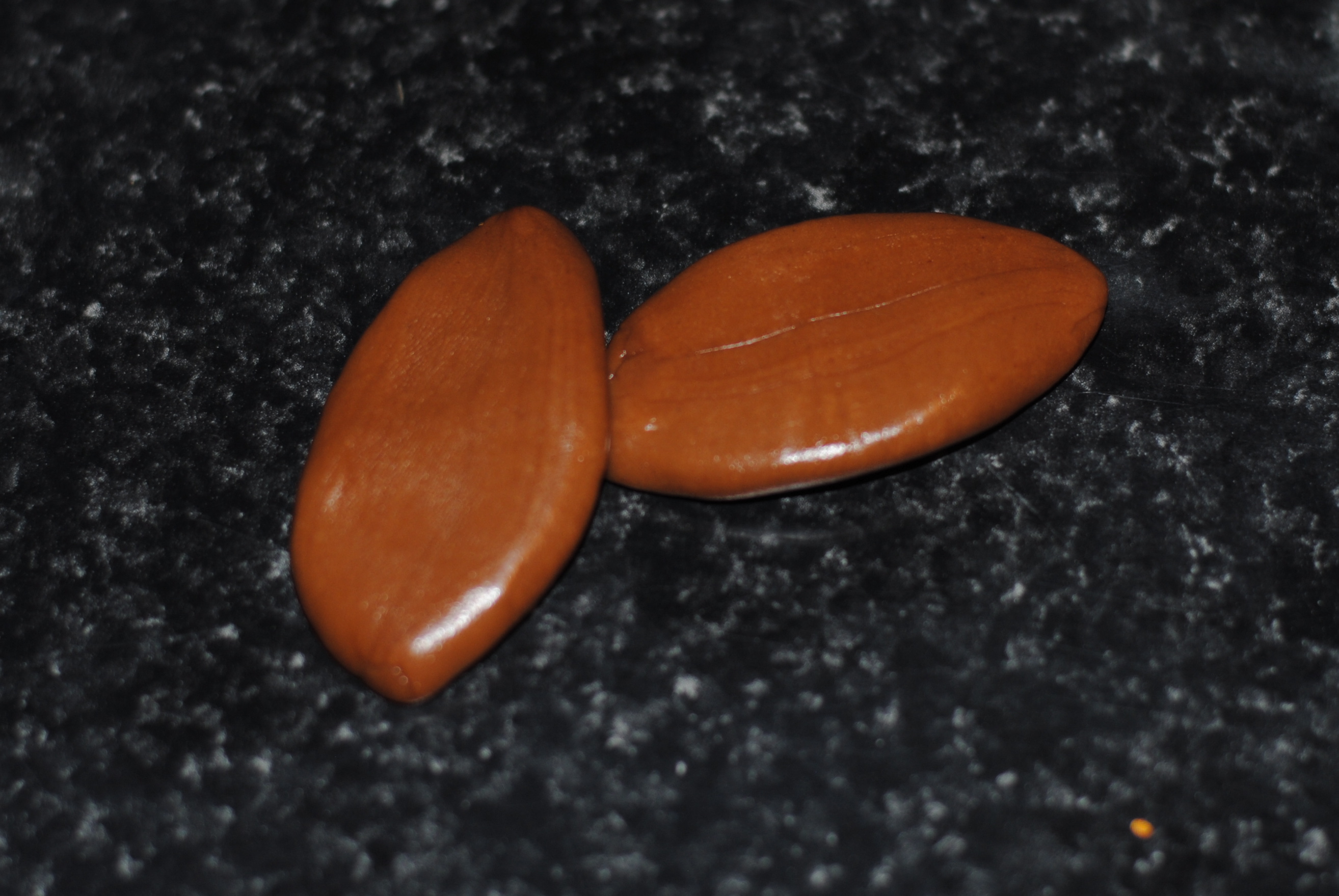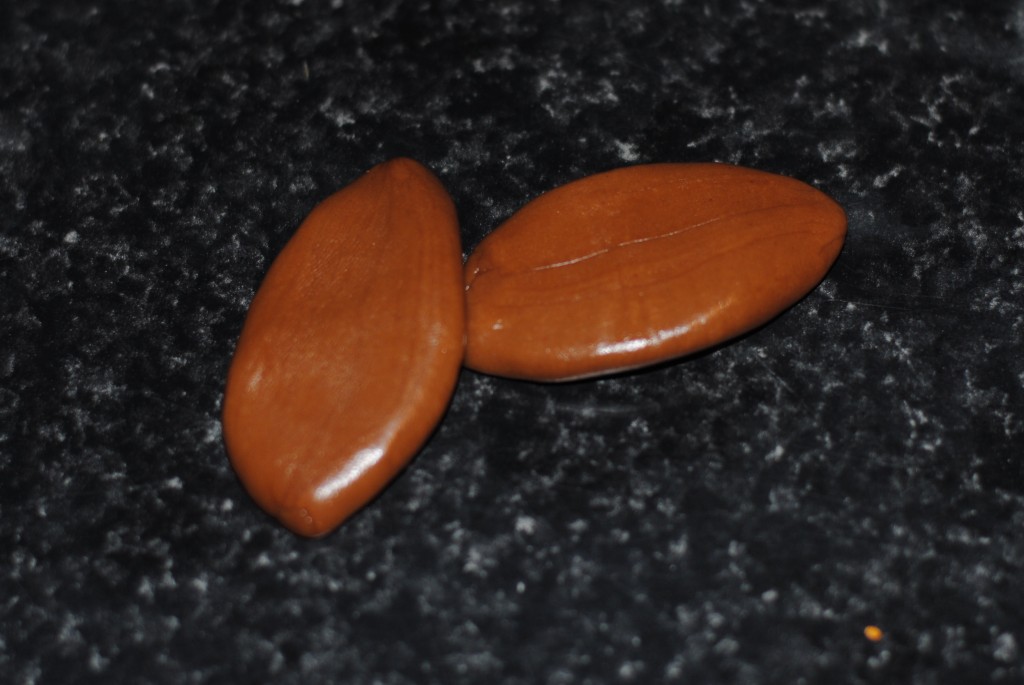 Prepare a pastry bag with a small round tip, and squeeze on lines of frosting as pictured. Top cupcakes with football toppers, placed at a slight angle.
Experiment with different colored soft candies like Laffy Taffy, Starburst, or Airheads. You can use this technique to make football helmets, yard lines, or the goal post.
Use your imagination! A tiny gingerbread man cookie cutter can be used to cut out a quarterback. Use the colors of your favorite team, or add the numbers for your favorite player. This would make a great birthday party treat and is totally customizable.
Whether you enjoy watching football or not, you'll probably like eating these. 🙂 Have fun decorating your cupcakes!