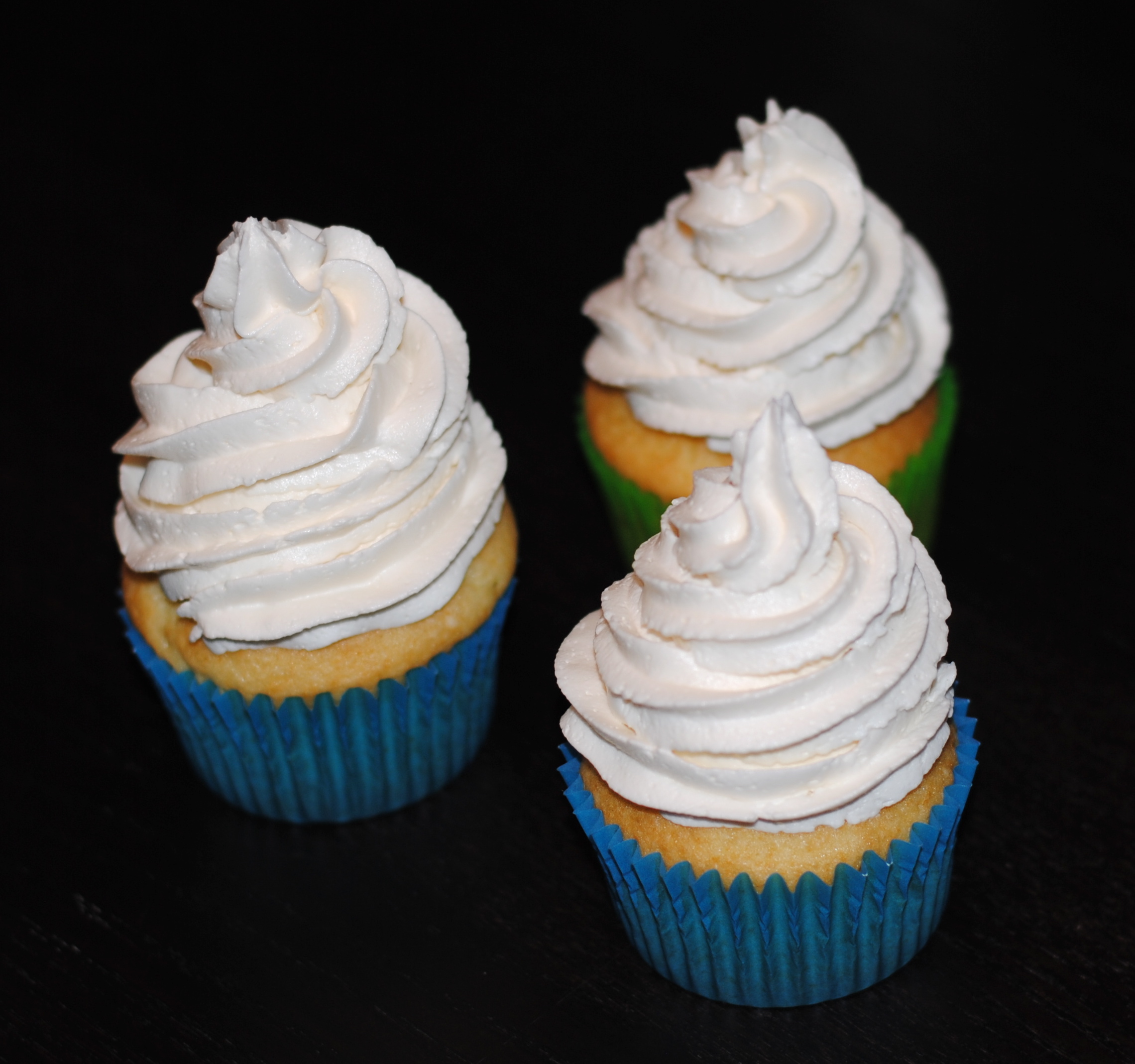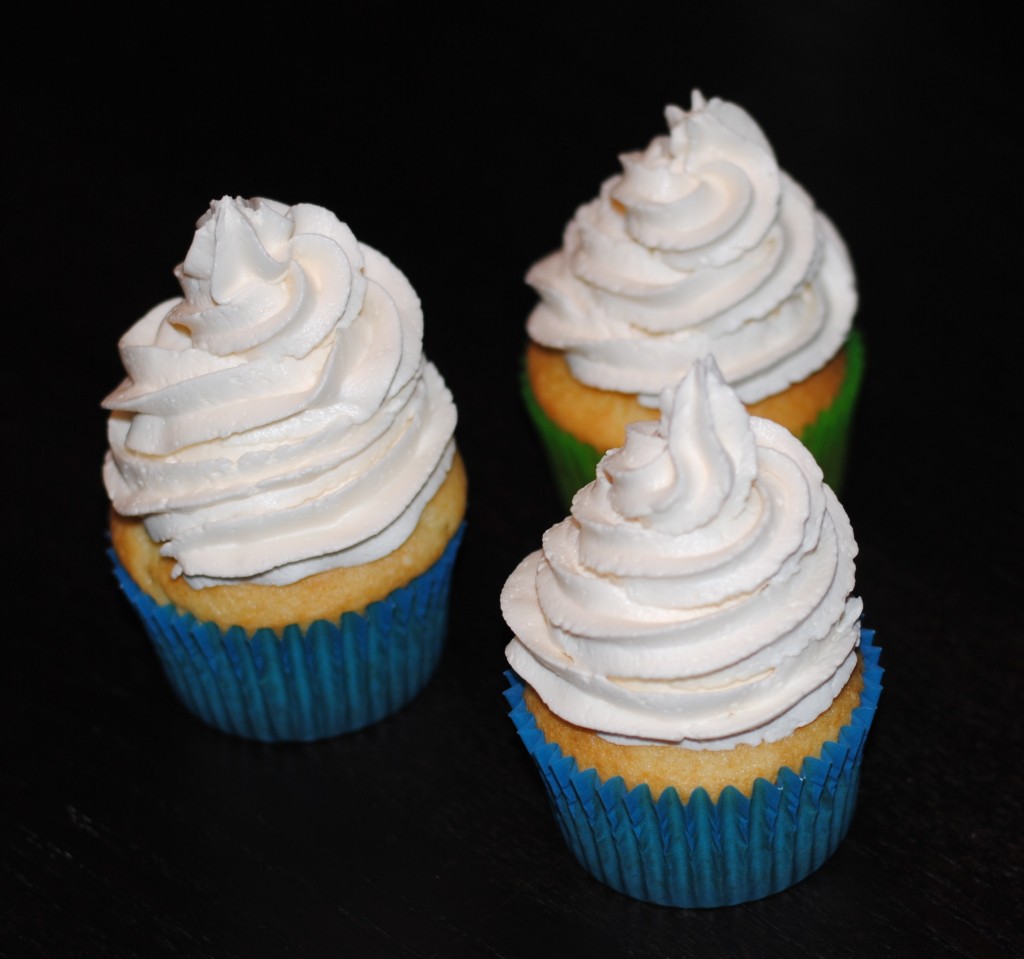 If you want to frost cupcakes like a pro, it just takes some simple tools and a bit of practice! To decorate cupcakes with homemade icing, you'll need:
Frosting Your Cupcakes
After your cupcakes have cooled to room temperature, prepare your pastry bag by snipping off 1/4″ of the tip with scissors. Insert your silver tip (large hole), inside the bag, so the tip pokes through. Use your hand to push it down snugly inside the bag.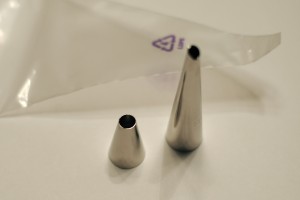 Fold down the outer edge of your bag around your hand which holds it. Fill your bag with prepared frosting. Spoon frosting inside your bag, knowing you can always add more later. Unroll the top of the bag, and twist to make sure no frosting can escape the wide end of the bag. Push frosting towards the tip.
Starting in the cupcake center, use your hands to squeeze a dollop of frosting through the tip, then release. This will create a higher level to build the icing on in your next step.
Starting at the cupcake edge and moving clockwise, use your hands to apply a continuous stream of icing. Spiral your icing to the inside of the cupcake, building on top of the dollop from before. When you've covered the entire cupcake, release.
Tip: When you're not frosting the cupcakes, set your bag down on the table. The heat from your hands will make the icing soft and droopy if you keep holding it the whole time.
To add texture with frosting, start in the center and squeeze the bag with your hands, quickly releasing as you pull the pastry tip away from the cake. A star-shaped tip can create small frosting flowers, while a round tip applies frosting smoothly. Pastry bags may be washed and reused just like the tips.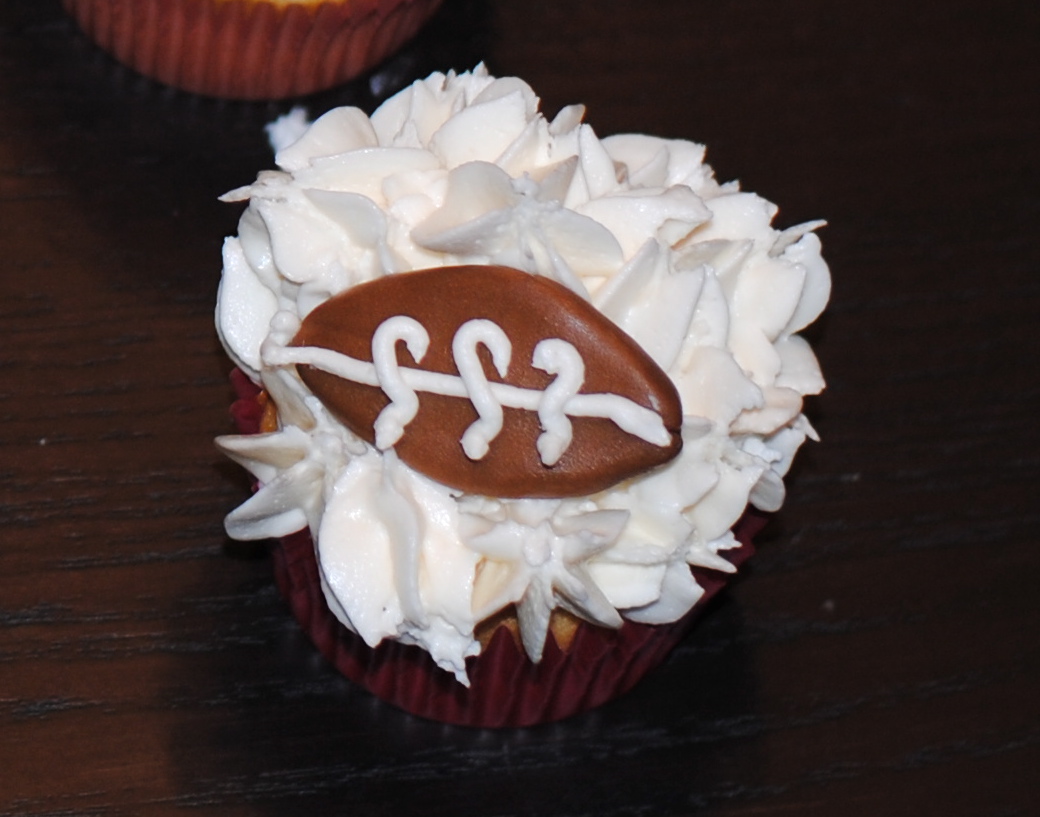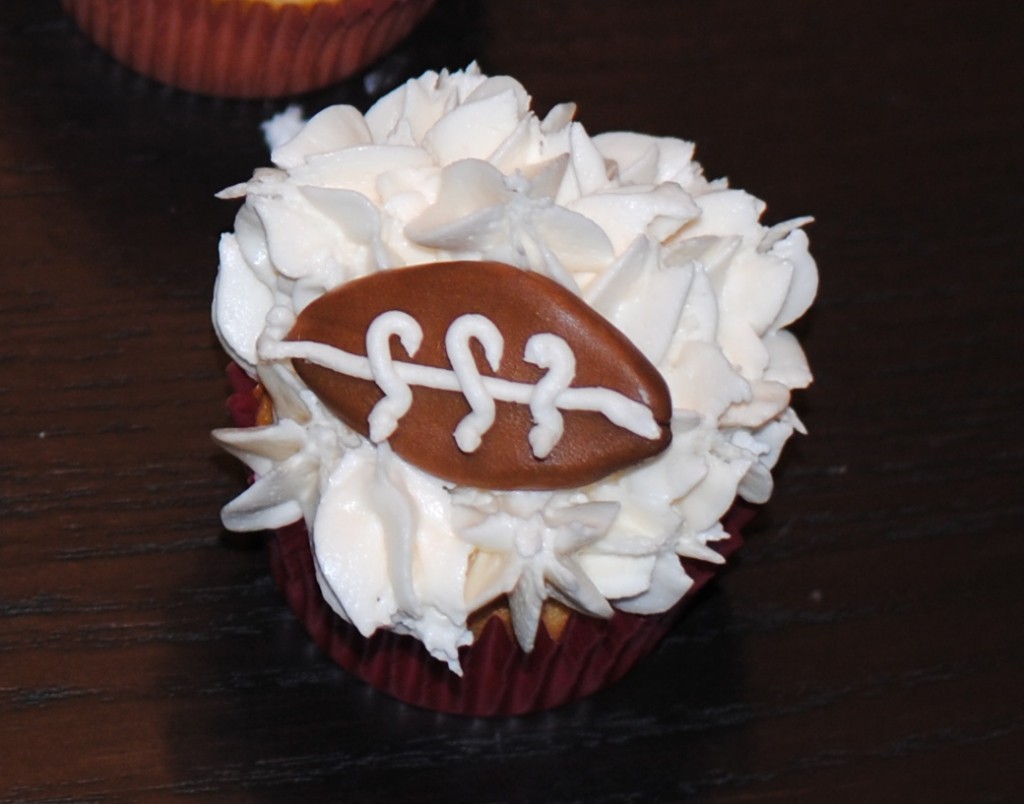 You can also make football cupcake toppers for your Superbowl party or sports-themed birthday party. Rather than buying fondant, you can use soft, chewy candy from your candy dish like Tootsie Rolls, Laffy Taffy, Starburst, or Airheads!