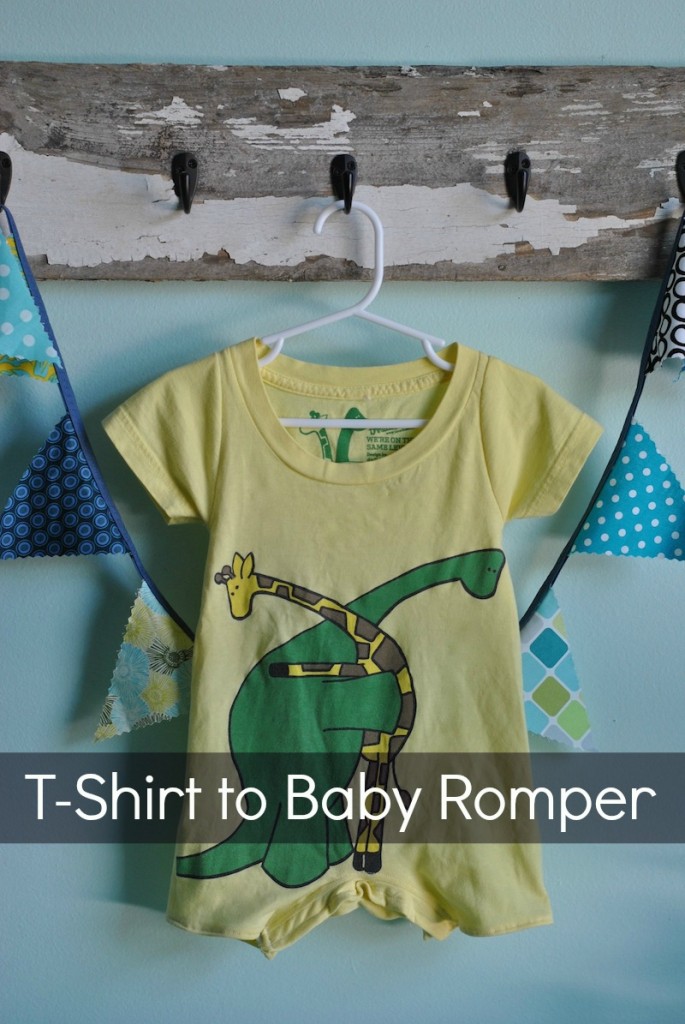 When my friend Raeanna asked me if I'd sew a project for Romper Week, I thought this would be the perfect motivation to do some sewing projects for fun and experiment with simple clothing patterns. The project I chose, an upcycled Threadless T-shirt to baby romper, is about as simple as it gets!
I was inspired by this tutorial at Feather's Flights, which includes a free baby romper pattern for sizes 6-12 months. I followed this pattern for the most part, with a few changes . . .
1. My boy has a big noggin. It's in the 90th percentile for his age. So instead of cutting into the neckline of the adult T-shirt, I chose a women's tee with a smallish neck, which easily fits over his head without being too frumpy.
2. I also made the pattern longer and wider. In addition to having a big head, Elliot is very tall for his age, so I needed to make this work for both of us. Easier to pull over his head = happier baby!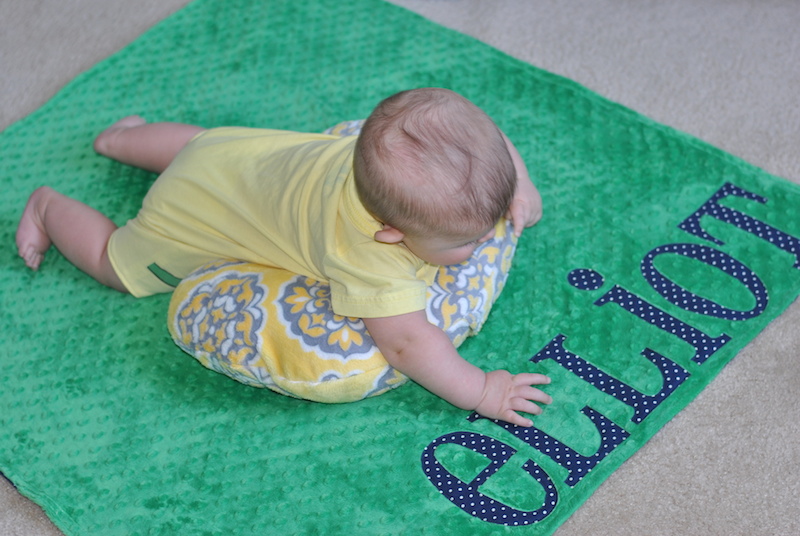 3. I used snap tape for the closure! For more details on how to attach snap tape, you can refer to this excellent romper tutorial by Vanilla Joy.
4. I also enlarged the size of the sleeve seam by about 2 inches. When dressing the little man, I like it to be as painless as possible for both of us (he prefers to be unclothed) and this looser sleeve makes it much easier to bend his arms into place.
Overall, I'm pretty happy with how this turned out! It's not sewn perfectly, but I did learn more about sewing with knits. And this is a cute Threadless shirt that would never fit me again . . . I'm happy to keep it in the family.
It's Romper Week!

For your chance to win one of several fabulous prize packs, you can link up your romper sewing project to the inLinkz collection below! We will begin voting June 21st through the 28th and the top three entries to the link party will walk away with an awesome prize!
1st place (voting)
$30 credit to Girl Charlee
Peek-a-Boo Pattern Shop Romper
Blank Slate Pattern Retro Romper
2nd place (voting)
Riley Blake Fat Quarter Bundle
Shaffer Sisters Betty Skirt Pattern
Winner's Choice Sewing Mama RaeAnna Pattern
3rd place (voting)
Fat Quarter Shop Fat Quarter Bundle
Winner's Choice Muse of the Morning Pattern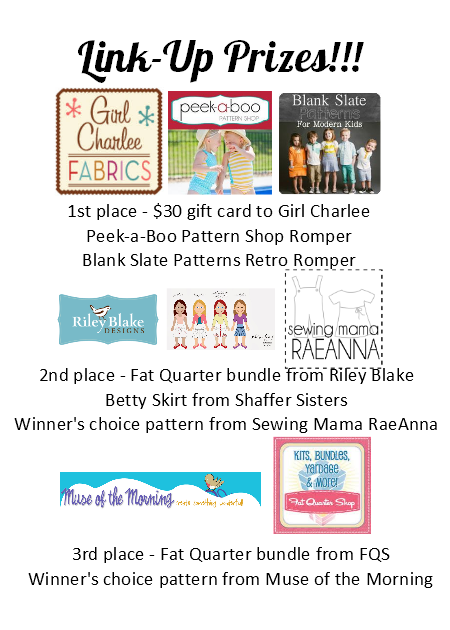 Don't forget to enter the Romper Week Rafflecopter giveaway for your chance to win: