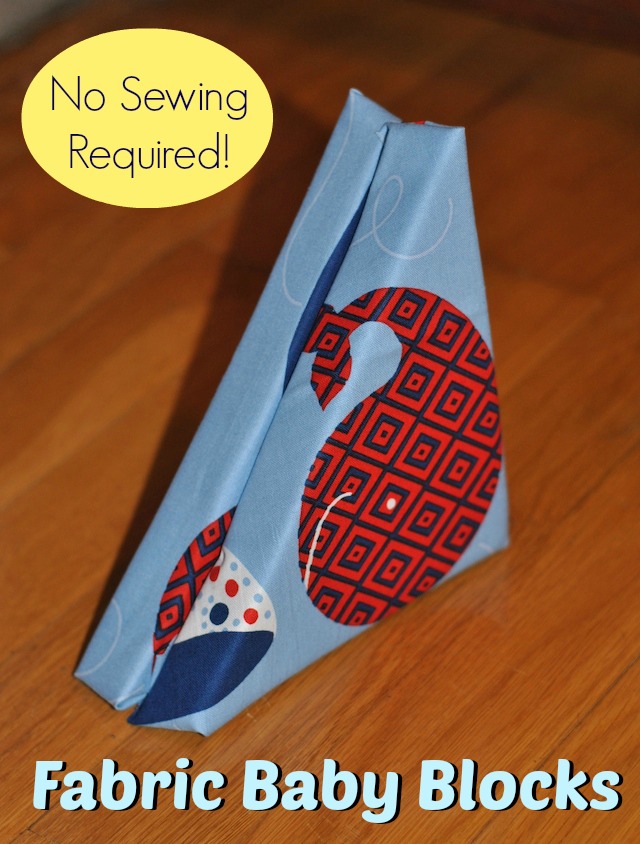 These large, fabric-covered foam baby blocks are an easy-to-make soft toy for newborns. I made some for my son in less than 20 minutes, and you can, too! Best of all, this no-sew fabric project is something you can put together in between naps or while catching up on your favorite show. Let's get started!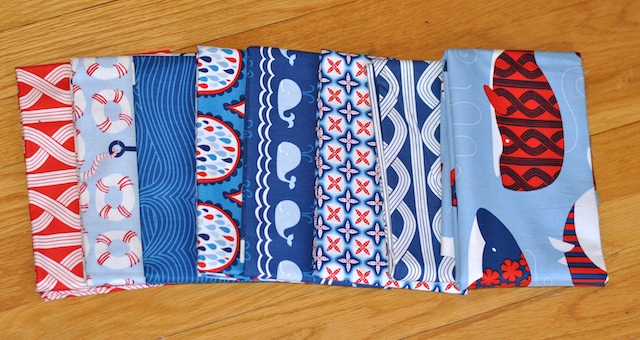 Materials:
– Quilting Fabric (I used True Blue by Ana Davis for Blend Fabrics)
– Foamology (TM) Pull-Apart Design Foam*– Fabric scissors
– Optional: glue gun, glue sticks and 1/2″ or wider grosgrain ribbon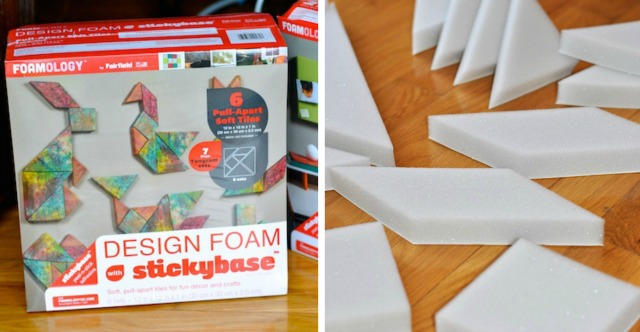 1. Pull apart the perforated "blocks" of Design Foam. Each block has one stickybase(tm) surface which adheres to fabric, but not until you peel off the protective backing.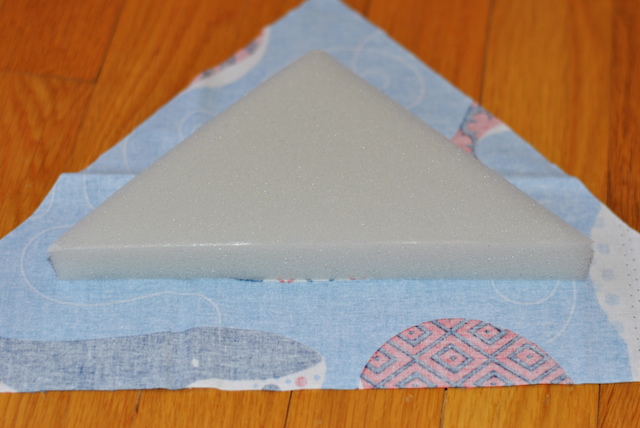 2. Cut a piece of fabric 2″ wider on each side than your foam block.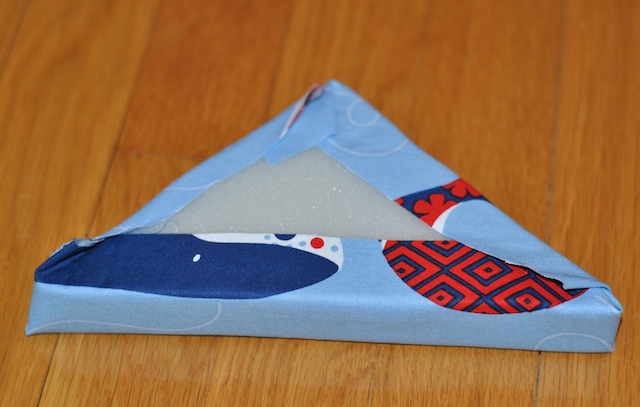 3. Peel off the protective sheet and place the block on the fabric, with the sticky facing side up toward you. Wrap the block like a present. With triangular corners, you may have to fudge the corners, but you can make it work. Leave the center sticky area bare.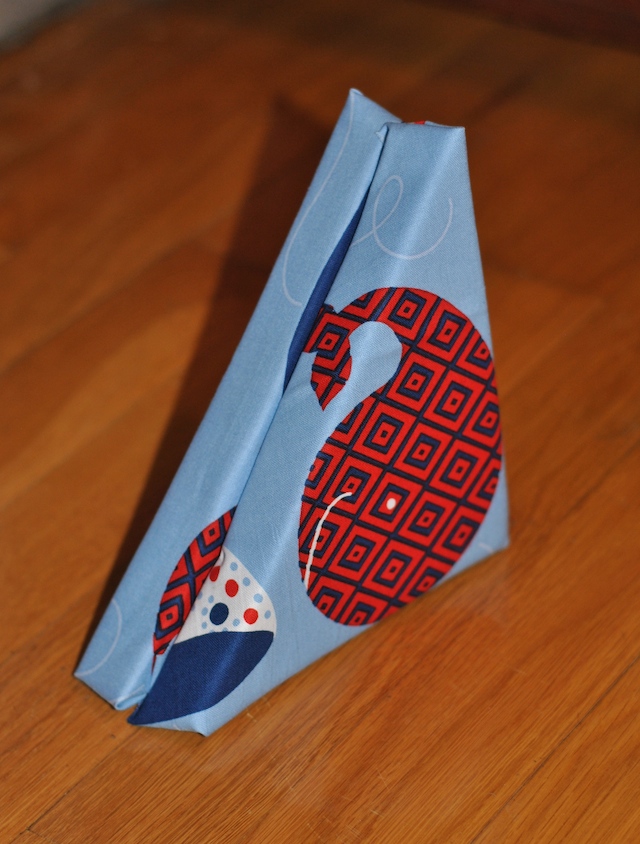 4. With matching fabric, wrap another block of the same shape in the same way. Press the two sticky surfaces together to make one fabric "block."
5. Optional: If you want to finish off the edges, use a glue gun to adhere grosgrain ribbon around the perimeter to cover up the seams. You can also insert "tags" of ribbon in between the sticky blocks to make a "taggy" block! The possibilities are endless, so have fun and use your imagination.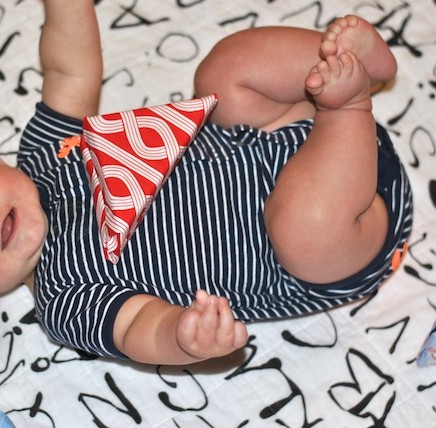 My 5-month-old son loves these blocks because they are easy to grab and soft to touch. Toss a few around your baby's play mat, and they won't mind rolling over them… or even taking a bite.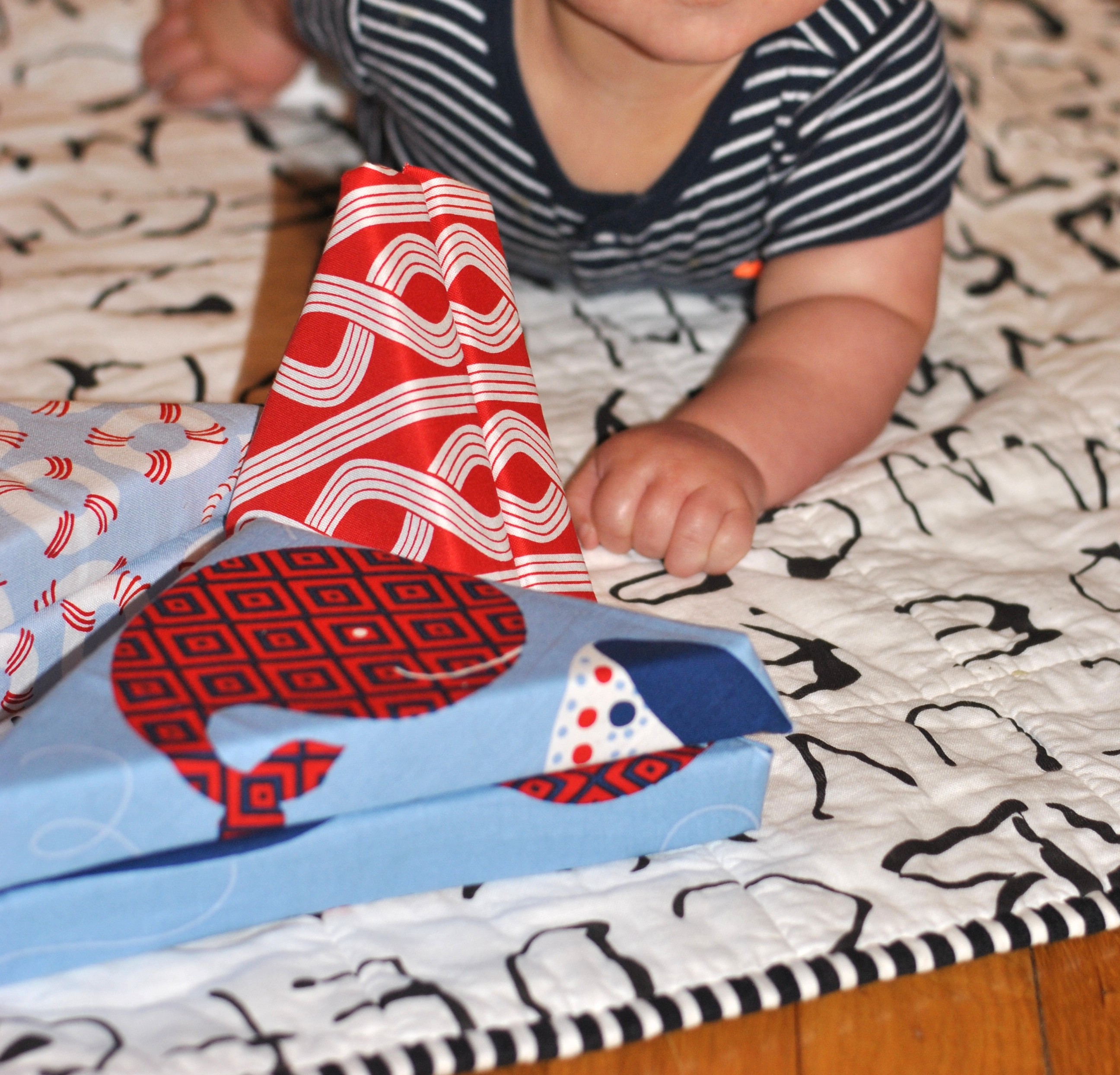 What is your child's favorite soft toy?