Various elements, such as rarity, historical significance, and short circulation duration, influence a coin's worth. The 1967 quarter is among the few coins that excel in these three categories placing its value higher.
The 1967 quarter symbolized a turning point in the mint's significance due to its unique composition as a result of economic and historical events of the period, elevating the value of uncirculated 1967 quarters to all-star collector status.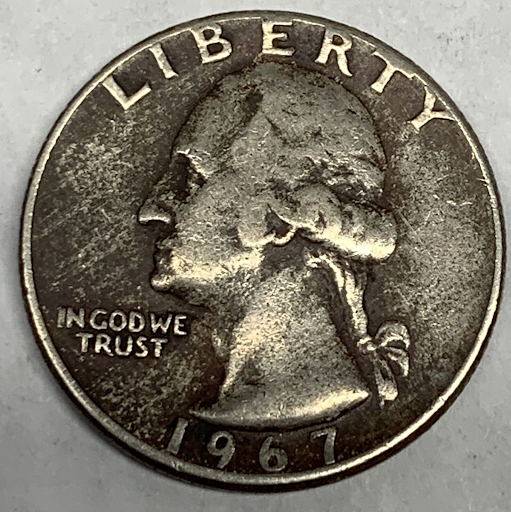 Key Takeaways
The face value of a 1967 quarter is 0.25c. A 1967 Washington quarter with the grade MS+ is worth $28.

The value of the 1967 quarter can go up to $5000 due to errors and special marks.

The value of the quarter varies depending on errors, rarity, demand, and mint mark.

A perfect MS68 1967 quarter sold at $8,812.50 in 2017.
What Makes a 1967 Quarter So Rare?
A 1967 quarter is rare because it has valuable faults and high quality. Although 1,524,031,848 quarters came out in 1967, amounting to more than 1.5 billion, the coin remains very rare. Unfortunately, none of these 1967 quarters featured silver. Instead, a base-metal copper-nickel clad format creates all 1967 quarters.
Therefore, a 1967 quarter has no intrinsic value that would make it worthwhile to store. The face value of any worn 1967 quarter is 25 cents.
An almost perfect specimen of a 1967 quarter sold for a record price in 2017. It sold for $8,812.50 after Professional Coin Grading Service graded it as MS68.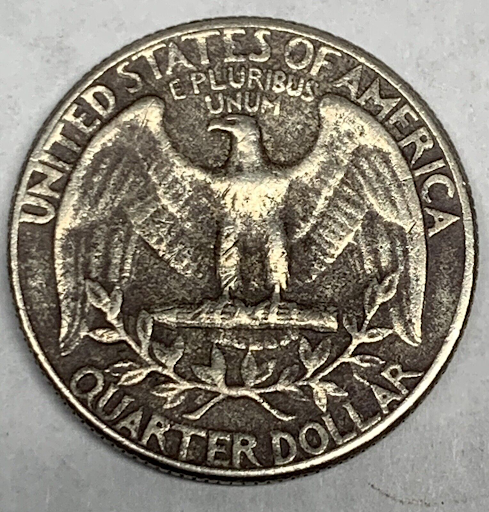 Related: Coin Appraisals – How to Make The Right Choice
Are There Rare 1967 Quarters?
The 1967 Washington 25 cents must show no signs of circulation to be a worthwhile investment. These circulation-related indicators can include lumps, dings, severe wear, and a loss of the original sheen.
The 1967 Washington will only be worth its face value of 25 cents in these circumstances.
You could have it evaluated or send it to a grading company if you believe the copy is of excellent quality and would make a wise investment if it were to turn up as an uncirculated copy in pristine condition.
Related: 1921 Silver Dollar Value – Mint, Errors and Condition
What Is the 1967 Quarter Error?
1967 quarters, like the majority of collectible coins, include a list of documented flaws that increase their rarity, value, and relevance as a collectible.
Is a 1967 Quarter Real Silver?
Silver's price exceeded the face value of a US quarter dollar in 1965 due to inflation. The government changed its strategy and switched to a nickel and copper-clad composition. As a result, silver was no longer used to make quarters by 1967.
1967 Quarter Value No Mint Mark
A mint mark is a quality control technique used by the US government to identify production mistakes and deficiencies. A coin's mint markings reveal where it was made. Every mint has a distinctive mark (such as D for Denver and C for Charlotte), which can affect a coin's worth and collectivity.
Therefore, the 1967 quarter doesn't have a mint mark. However, to collectors, this mark denotes a narrative, historical event, and pivotal period in US history, all of which significantly raise the value of a coin in a collection.
Without this symbol, there is no way to know where a coin came from, reducing the number of distinctive features that attract the collector's interest.
Related: 1974 Half Dollar – Value, Rarity And Condition
1967 Quarter What to Look For
To know the exact value of your 1967 quarter, you can follow these steps:
You can have it evaluated or send it to a grading company

if you believe the copy is of excellent quality and would make a wise investment, especially if it is uncirculated in pristine condition.

Recognize the differences between the many coin types and variants.
Determine your coin's level of preservation

. Be truthful and try to confirm the exact grade your coin can be assigned. You will have a lot less trouble if you approach this objectively.

Recognize the essential date ranges and mint marks

. Not all mints issue the same quantity of coins; some are more intriguing to coin collectors than others.
Related: 1964 Quarter Value – Mints, Errors And Worth
1967 Quarter Error
However, some quarters entirely came without a rim. Collectors can value unusual Washington quarter errors with rim errors. 1967 quarter rim errors range in value from $5 to $30, depending on the type of fault. This quarter dollar's value to other coin collectors will depend on its condition, just like with other coins.
Your coin will sell for a different price than an erroneous coin with a rim if it is smooth from wear and tear.
1967 Quarter Error List
Here are some of the errors in the 1967 quarter:
1967 Doubled Die Quarter:

An additional image from a previous stamping is transmitted when a quarter is doubled dead. That generally impacted the engraved text on 1967 doubled die quarters. It usually takes a skilled eye and magnification equipment to find this in a 1967 quarter.
1967 Rim Error Quarter:

If you forcibly strike a quarter, the elevated rim is damaged, which results in a rim mistake. If this happens in circulation, there is no extra value. The value is higher if it occurs in mint.
1967 Off-Center Error Quarter:

The stamp was applied off-center, as its name implies, and this mistake was made.

These are expensive since they are so uncommon.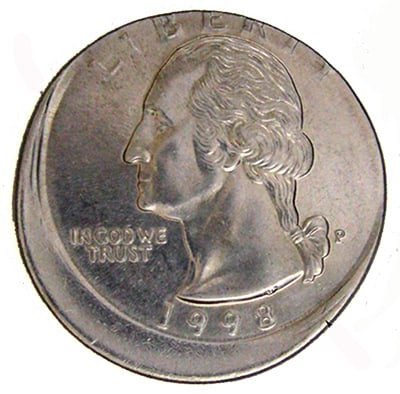 1967 Rim Oddity Quarter:

A rim oddity is a deformed rim that develops during mint manufacture instead of resulting from circulation or blunt force damage. Depending on the state of the coin, these mistakes might significantly raise the value of the 1967 quarter.
1967 Clipped Planchet Quarter:

A clipped planchet is a stamping mistake when the plate is slightly off, leaving the entire curved area of the quarter missing.

Due to its rarity, a mint quarter with this mistake can sell for significant money.
Related: 1964 Nickel Value – Full Guide
1967 Quarter Value eBay
The 1967 quarter face value is 25 cents. Their worth can, however, increase up to $5000 by mistakes and specific marks. The following pricing ranges apply to the unique 1967 quarters:
The 1967 quarter, MS-68 This grade has only been awarded for one 1967 quarter, and none of them have been MS-70s. However, this quarter sold in 2020 for roughly $5,000.

A few MS-67 quarters, each worth about $500, are available.

An estimated $5,000 is the value of the Special Mint Cameo 1967 quarter.
1965, 1966, 1967 Quarter
Between 1965 and 1967, the government removed the mint mark from coins to prevent coin collection and hoarding while mints worked to catch up with demand.
Before 1965, the US quarter's mint mark appears on its reverse. However, following a 2-year pause in mint marking, mints shifted their marks to the coin's front.
By producing a small batch of coins with a unique, distinctive quality, the government unintentionally increased demand for collecting. This shift in mint mark placement is noteworthy when combined with a gap in mint marking generally.
Conclusion 
To find out how much your antique coin is worth, first look into the history of the 1967 quarter. Yet,  most coins produced in the 1960s and 1970s are typically only worth their face value of 25 cents. We hope this post covered everything you need about the 1967 quarter. 
Attention all numismatics experts!
If you have a passion for collecting and studying coins, we want to hear from you! Craftbuds seeks knowledgeable numismatic experts to contribute their expertise to our content.
Writing new articles
Reviewing and fact-checking existing articles
This is a paid opportunity!! Apply Here