Years ago, my friend Sally surprised me with a gift: a tote bag made from recycled Indian saris. The name on the label was Sari Bari. I already knew Sally had great taste, because she tends to buy products from organizations that also do good in the world.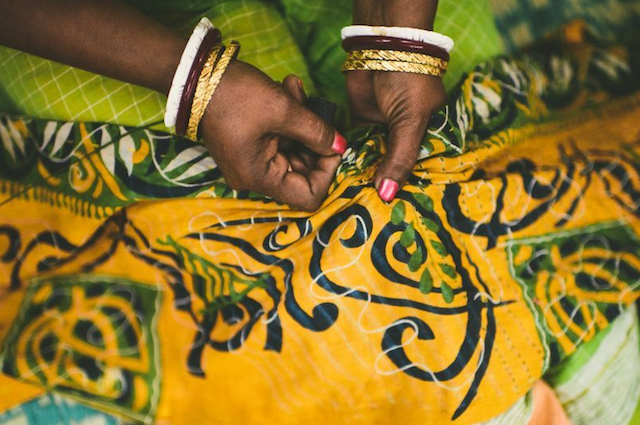 When I went to the Sari Bari website, I learned that the organization actually employs women who have been exploited in the sex trade or who are vulnerable to trafficking. In addition to their gorgeous baby quilts that sell like hot cakes, the online shop carries a number of handmade bags ranging from simple totes to messenger bags and makeup pouches. If you are looking to shop for holiday gifts for guys, look no further than Sari Bari's laptop sleeves or the men's tee, on sale.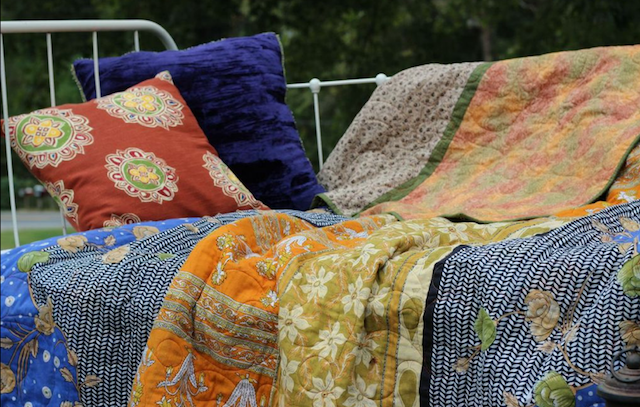 2013 Sari Bari Quilt Auction
But what I REALLY wanted to talk with you about is the exciting online quilt auction and raffle which starts today! This video shares a little bit more about the quilts you can bid on. (Oh my gosh… the elephant quilt at 2:55 must come to live with me. So cute!) And I also learned that my friend Amy was one of the talented volunteer quilters who made this event possible, so I'm anxious to pop by the auction and see her quilt.

All proceeds from the auction and raffle will go toward supporting Sari Bari's ongoing freedom work! The quilts often go for very high prices, and the auction organizers wanted a way for everyone to get to be a part. So this year, there's also the option to buy a raffle ticket for the chance to win one of the unique quilts for freedom. You will be able purchase your raffle ticket for the quilt you choose via www.saribari.com
How to play
You may place bids and purchase raffle tickets at any time between 5pm November 1 and 4:59pm November 10, 2013. Winners will be announced November 11, 2013. If you'd rather just make a direct donation, visit www.saribari.com/donate. All gifts are tax-deductible.
Follow Sari Bari on Twitter and Facebook for updates!