Part of being a crafter is buying craft supplies, and there are a few ways to go about it. From a very young age, I enjoyed strolling the aisles of craft stores alongside my mom. There's still something great about walking through a huge selection of physical craft products, like fabric, thread, yarn, and paper. Shopping for craft supplies in person is great for the ability to touch and compare each item. As a bonus, Jo-Ann and Michael's always have great coupons, while Hobby Lobby is famous for having half of the store on sale at any given time.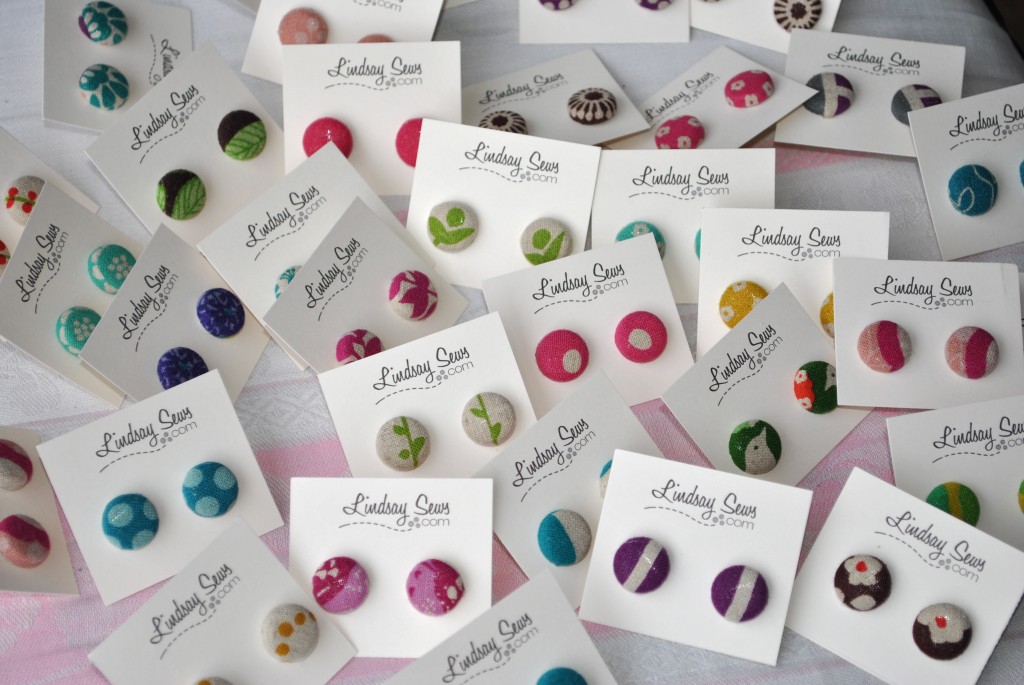 Sometimes, I like to comparison shop online before I go out to the stores. And other times, I'll get a much better production selection and price if I do all of my shopping via the Internet!
For instance, when I started buying a large quantity of cover button kids for making fabric earrings, I bought that majority of my supplies from an individual seller via an online auction site. I bought button cover kits at Sears online (who knew that Sears would have the exact size I needed, and for the best price?!). And most of the fabric consisted of donated scraps I received from friends who also have sewing blogs. Tip: When doing your own comparison shopping, try using Google Shopping or even an international craft supplier like Quicksales to compare the costs of craft supplies in your area.
I found the best deal on adhesive glue for the earrings when I shopped at my local Jo-Ann's store with a 40% off coupon. And although I did lots of shopping online for printing companies, I found the best deal on business cards for my earring display at my local university's printing center.
My decision to buy craft supplies online versus in a retail store also has to do with relationships. For instance, one of the pros of buying in a retail store is to be able to support your local quilt shop and to build relationships. Craft stores in your community offer a great resource to crafters in their classes as well as having items available on an as-needed basis. There are also pros to buying online, such as the ease of comparing products on multiple sites, competitive pricing and the wide array of craft supplies available.
How about you? Do you most often buy your craft supplies in retail stores on online?