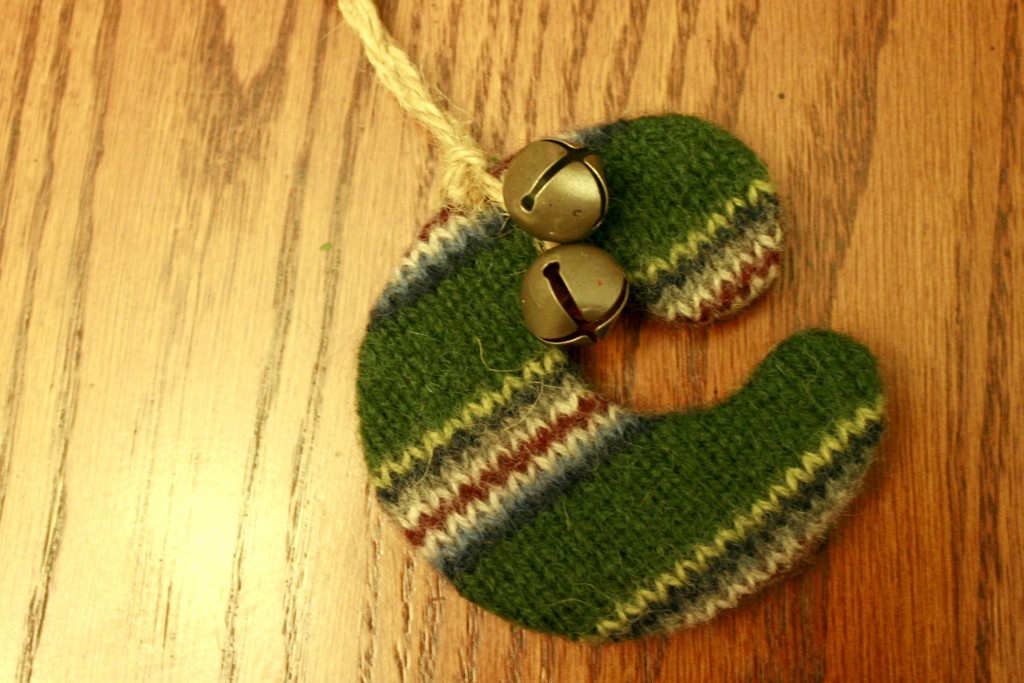 Anyone else out there have a pile of old wool sweaters they don't wear anymore? I was looking through a box of sweaters and found this sweater that I remember wearing in…middle school. Well thank goodness I hate throwing old clothes away because it was perfect for this ornament project!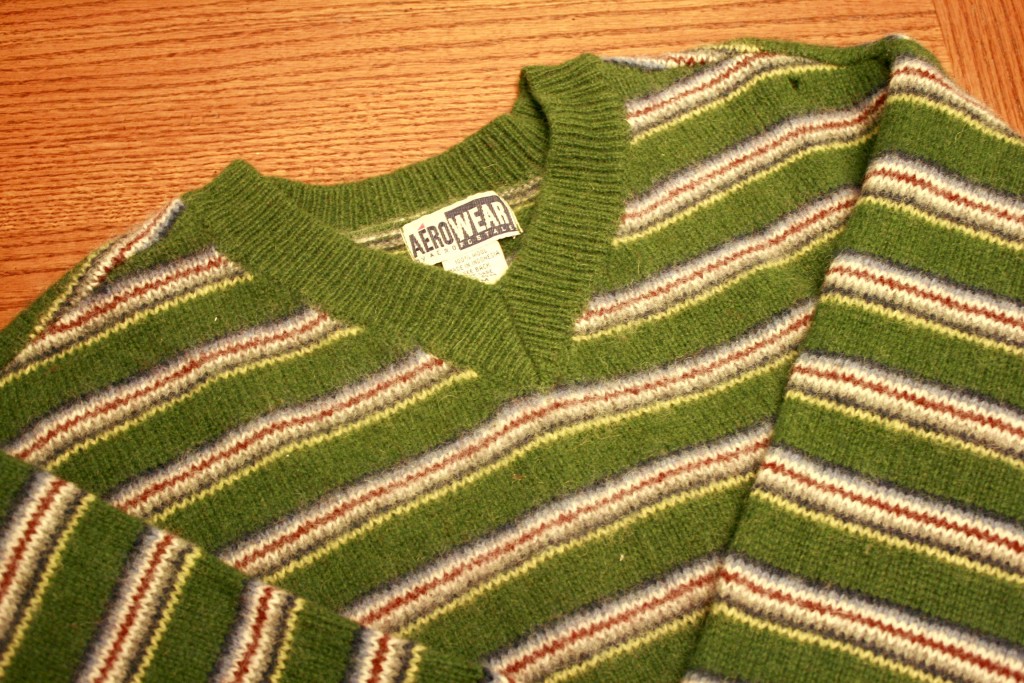 To make these ornaments you'll need:
a wool sweater
a glue gun
a piece of thin cardboard
a hook or string or whatever your favorite ornament hanging device is
First, download the alphabet template, and in your printing options you can select just the letter pages you need. If you have any problems you may need to download the PDF to your computer before printing. Cut out the letter you need, then trace it both the correct direction and backwards onto a piece of thin cardboard.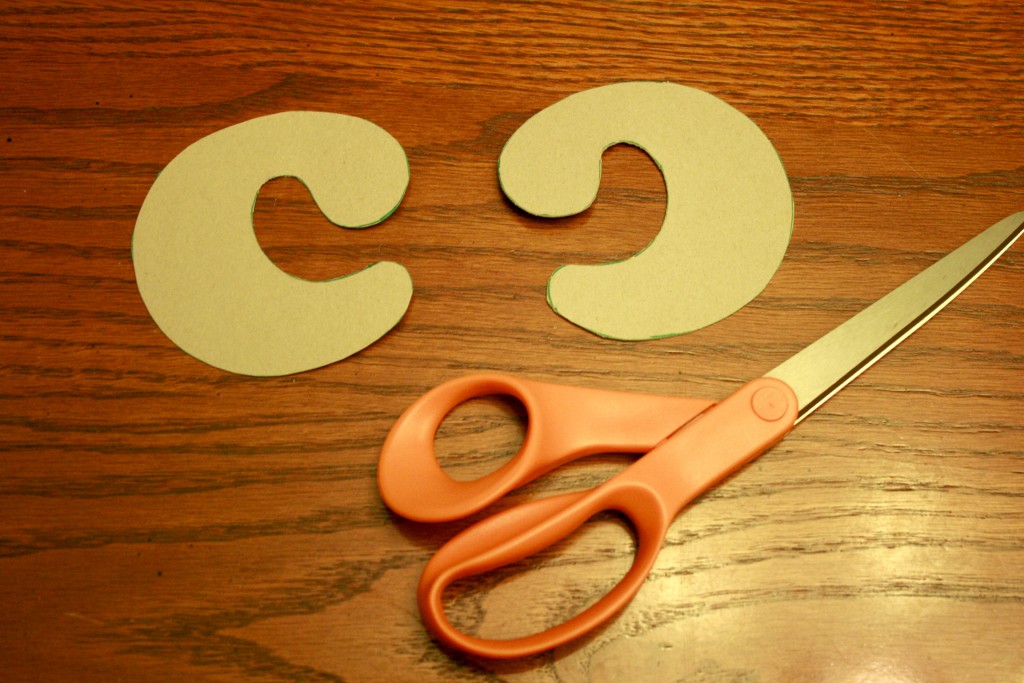 Cut the letters out of the cardboard. Next, cut out pieces of the sweater following the shape of your letter around 1/4″ larger all around.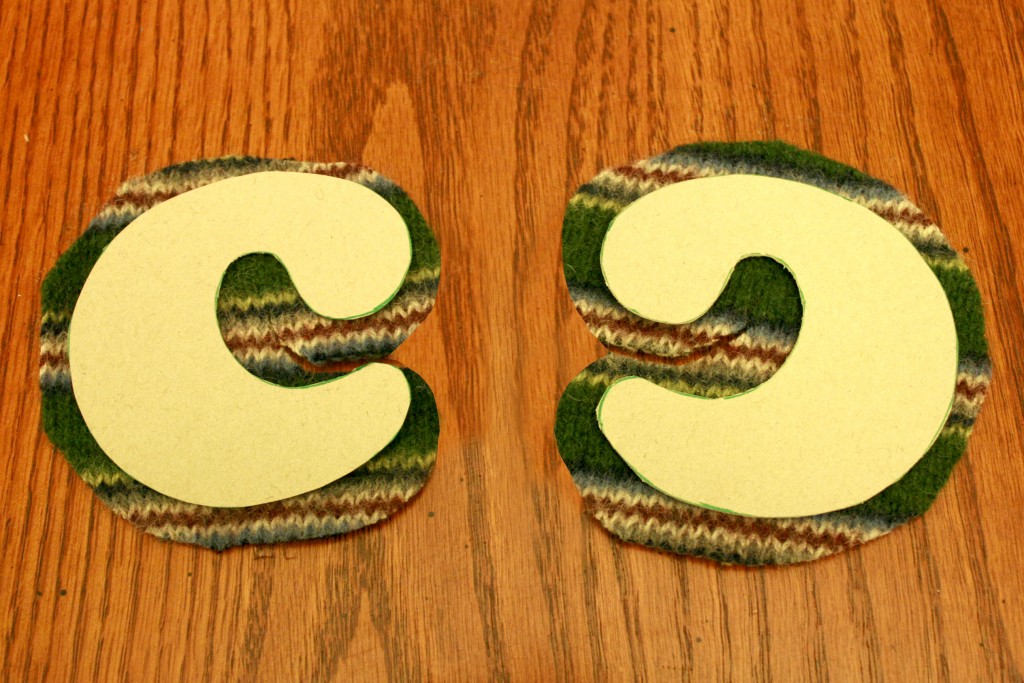 Using a glue gun and working in small sections, apply glue around the edge of the the letters and fold the sweater over the edge and into the glue. Hold it in place until the glue dries and move on to the next section. (Edit: I'm using black glue in the photos below. It's the same as clear glue for a glue gun, just colored.)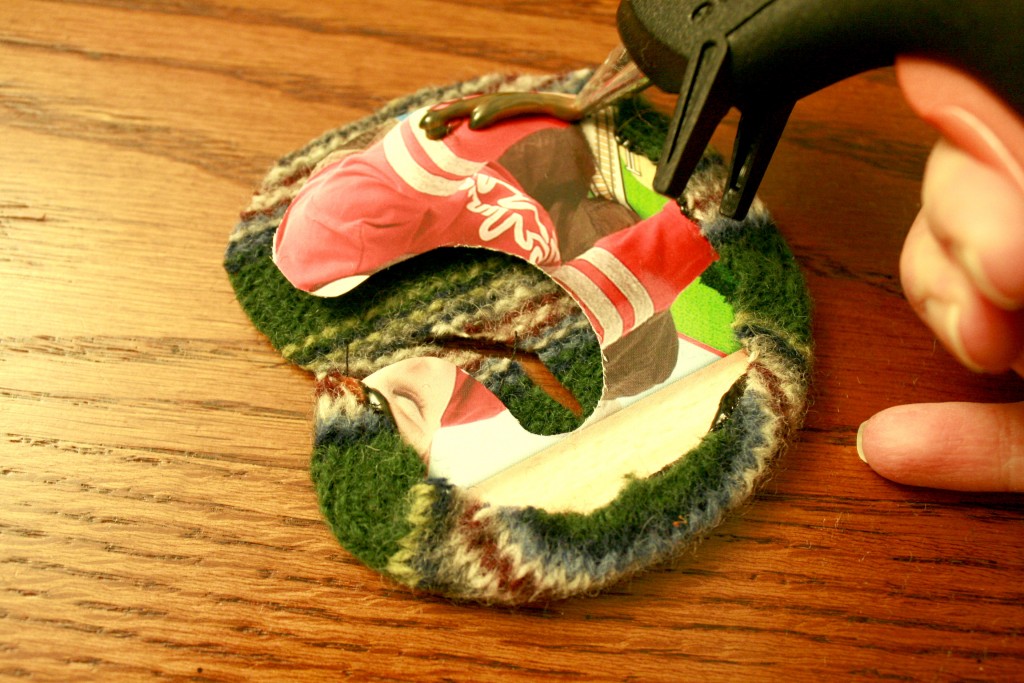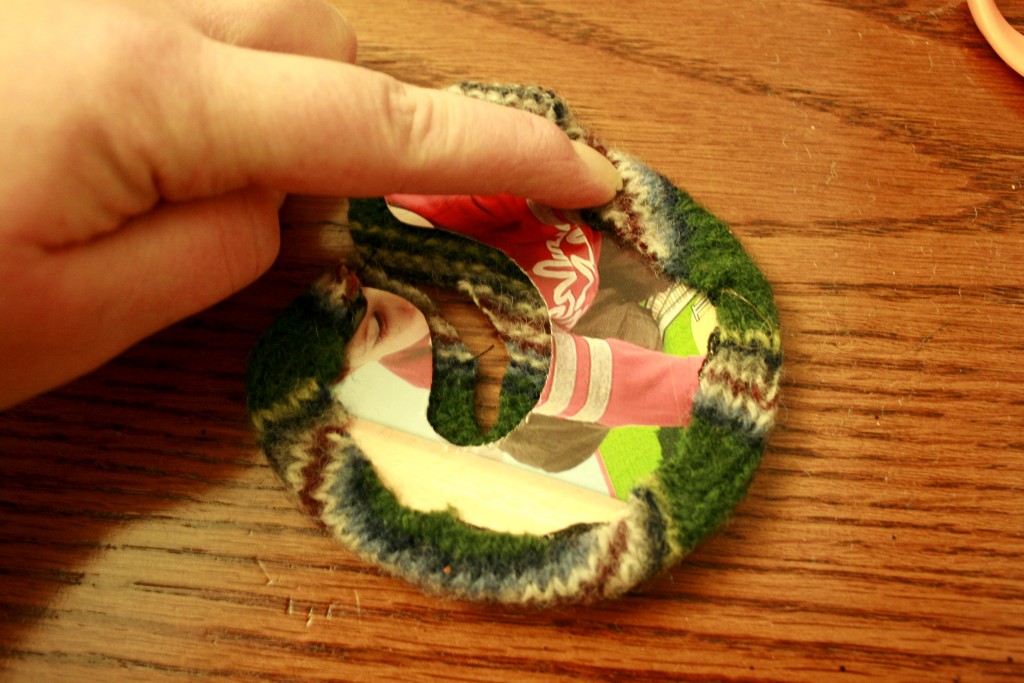 Complete both letters, one normal and one backwards for each ornament.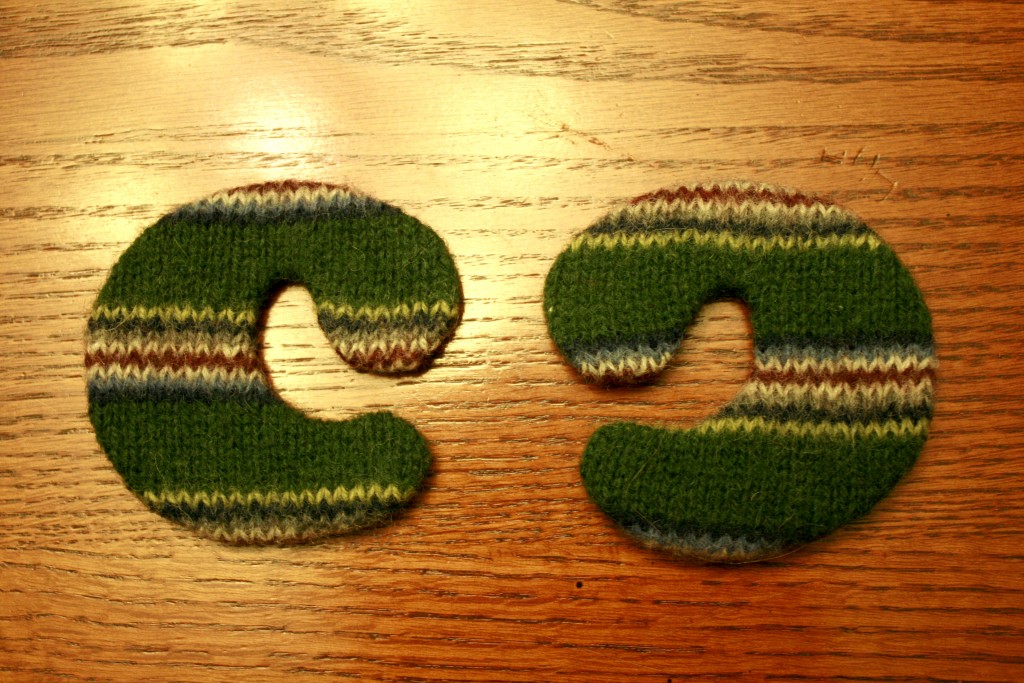 Work VERY QUICKLY and make an outline of glue around the inside of one of the letters then sandwich them together.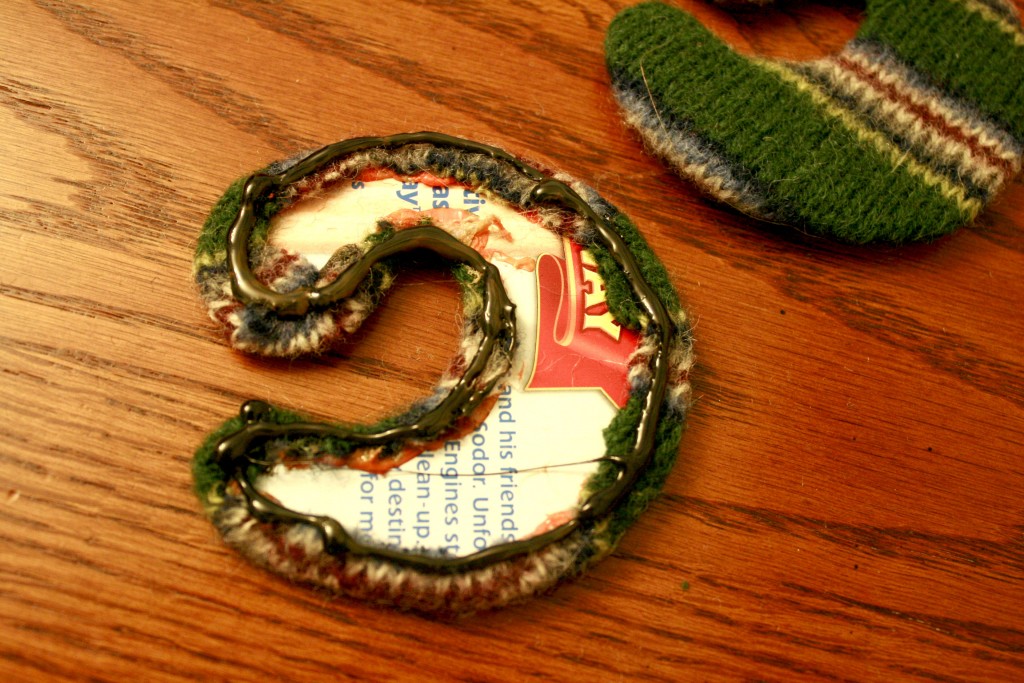 You could attach a hanger for the ornament before the step above, or you can tie a string or wire around it at this final stage like I did. Here's the completed ornament!